This Beauer 3X Camper Trailer Expands to Triple Its Size In Seconds
By Ryan on 10/05/2022 7:56 AM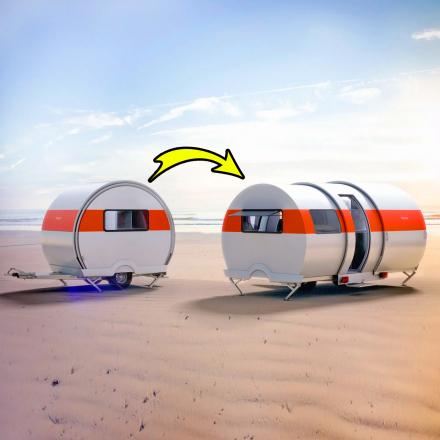 If you've been following OddityMall for a while, chances are you're already a glamping master. You've unleashed your inner lumberjack with this log cabin tent with screened in front porch every summer. You've amazed your friends and family with your culinary prowess by preparing a three course meal with this genius tiered campfire cooking contraption. Just when you were pretty sure that your outdoor life was complete, we're here to blow your mind once again with this insane expandable travel trailer!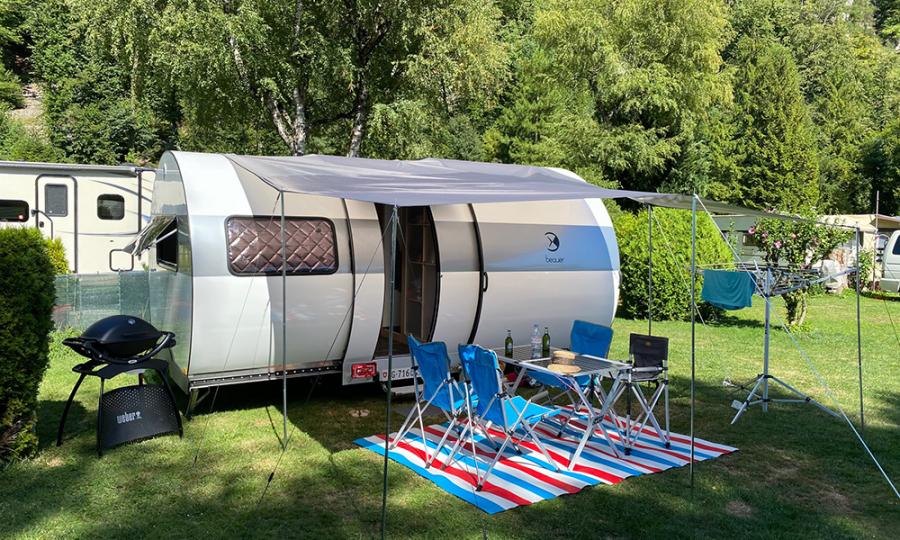 Created by a French company called Beauer, the 3X trailer looks like a simple caravan trailer at first, but with the press of a button, the camper expands like an accordion to three times its size, transforming itself into the luxurious tiny home of your dreams in only 60 seconds.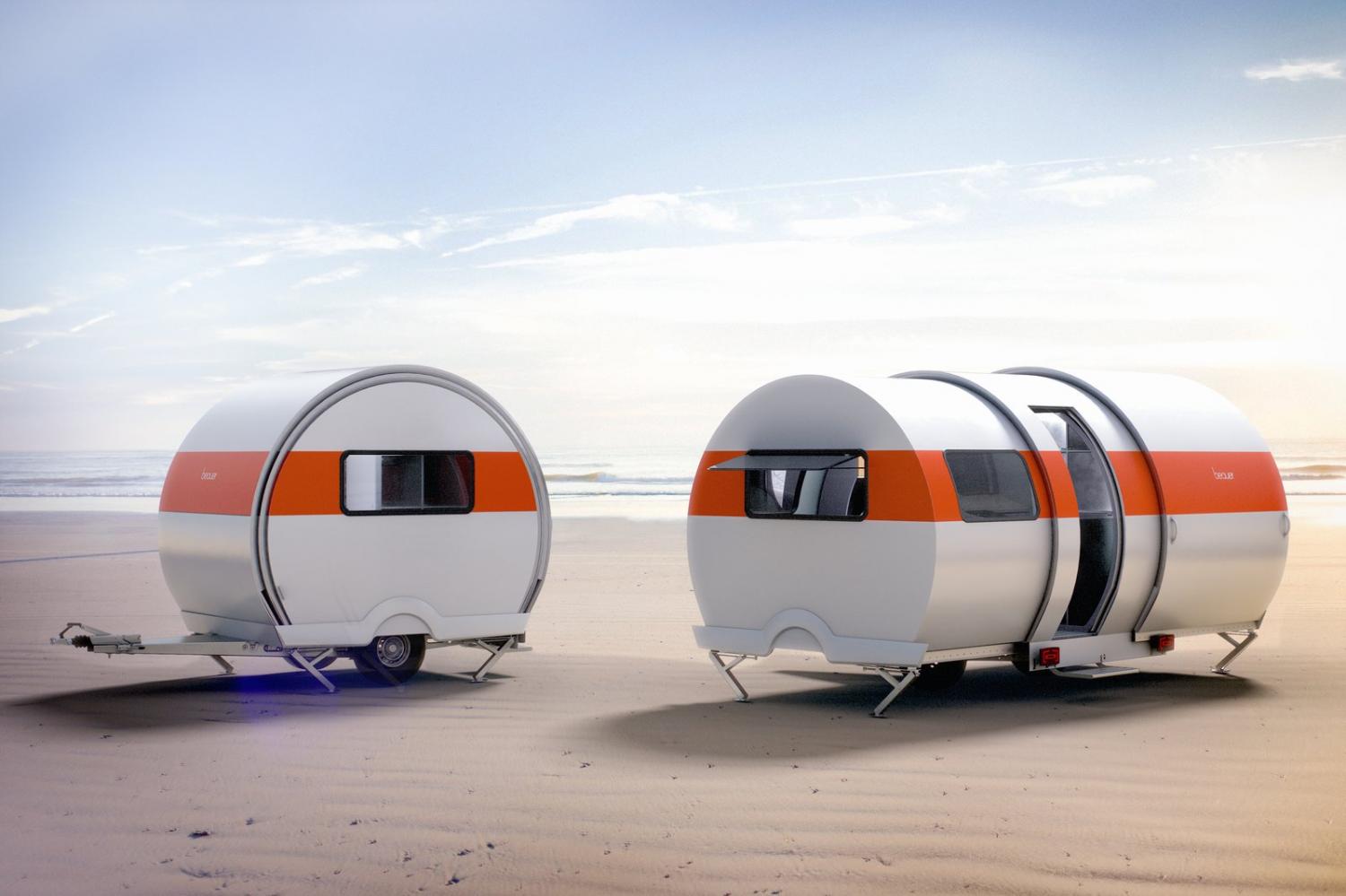 Once again for the folks in the back: the 3X model starts at 43 square feet and grows to an astonishing 129 square foot studio apartment - in only 60 seconds.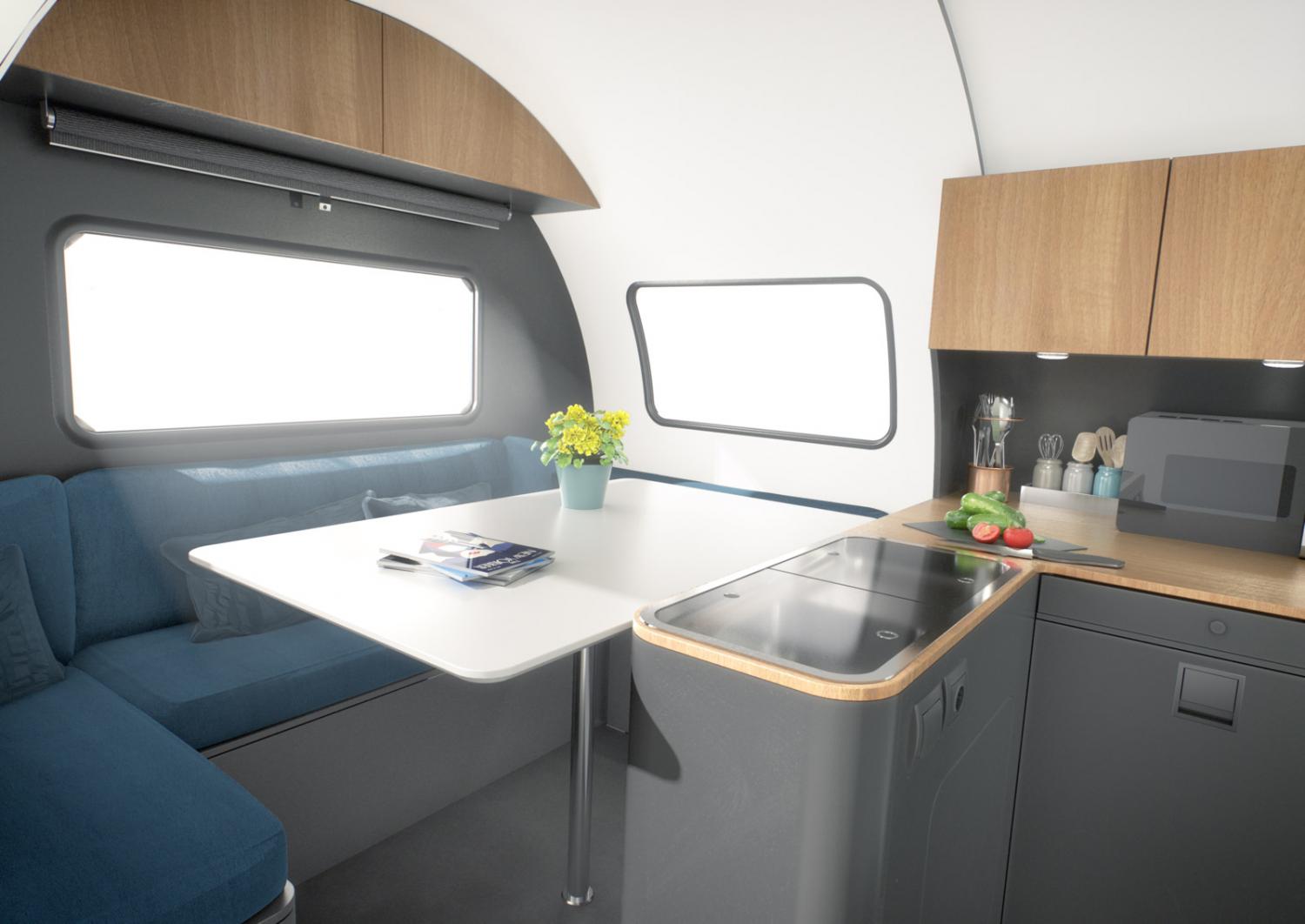 There is no installation required. The genius behind the concept is the so-called "module" system. Like something out of a sci-fi movie, pressing a button allows two modules to be horizontally deployed from the primary module, kind of like an old fashioned telescope.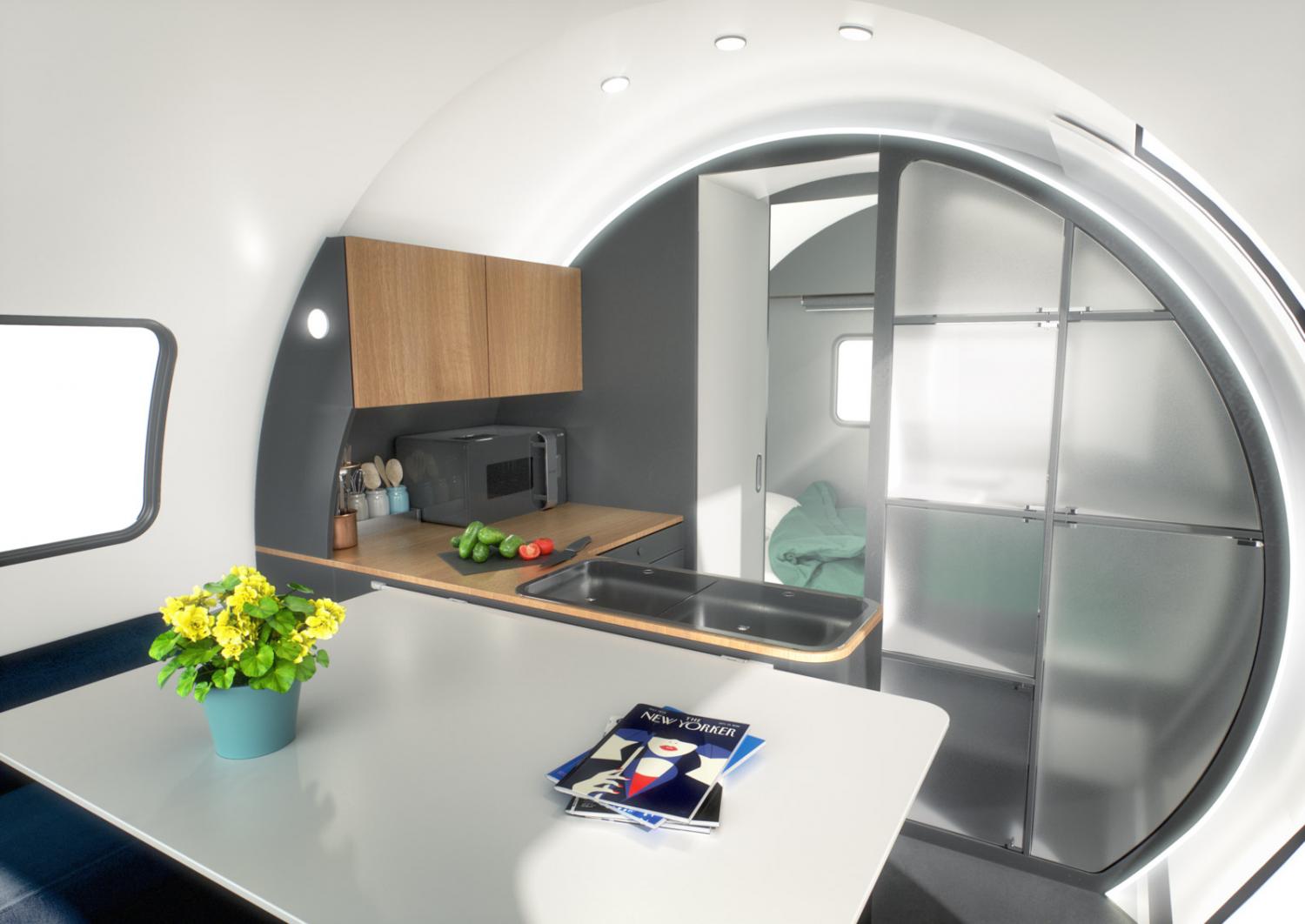 Prior to deployment, the furniture in the trailer is nested together in the folding position. As the modules are released, the furniture smoothly unfolds all by itself, and you're ready to begin your one-of-a-kind glamping experience.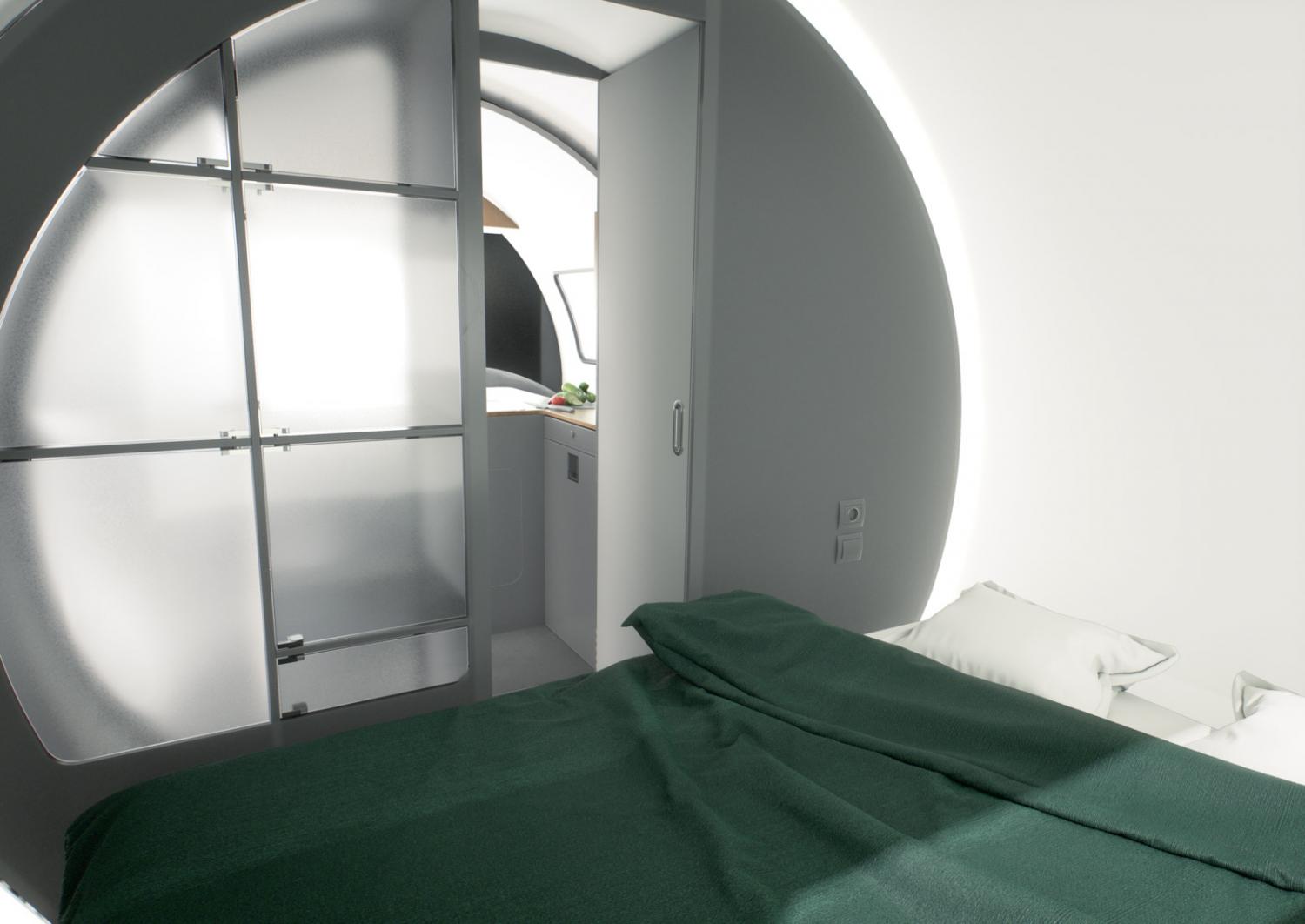 While it appears that Beauer was inspired by retro campervans from the 1950s and 1960s when designing the outside, the interior of both 3X models is extremely modern, resembling something like a sleek Scandinavian apartment. This proves you don't have to sacrifice style to lead a simple life nowadays!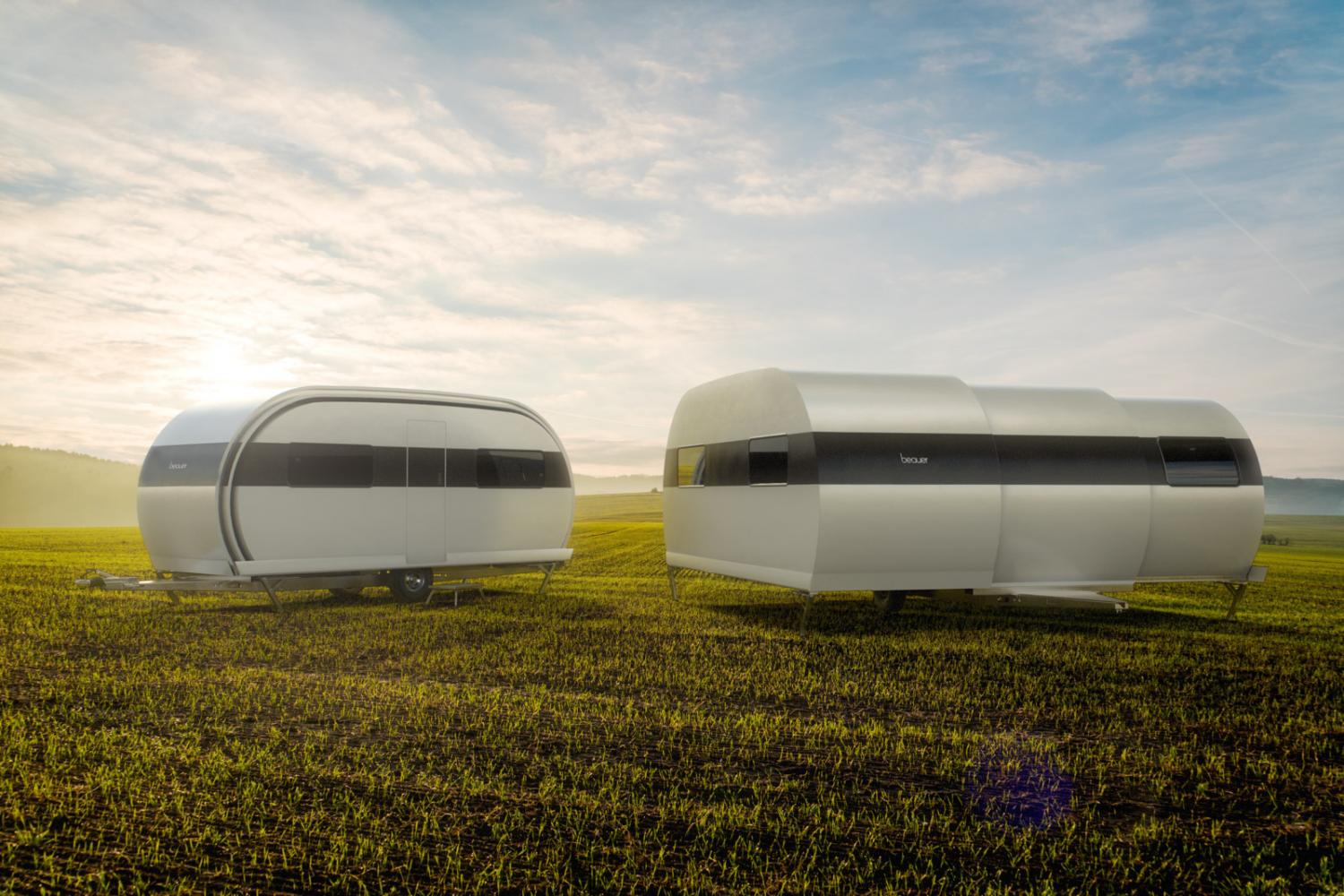 Designed to accompany four adults, the base model comes fully equipped with a kitchen, bathroom, private bedroom, and living area.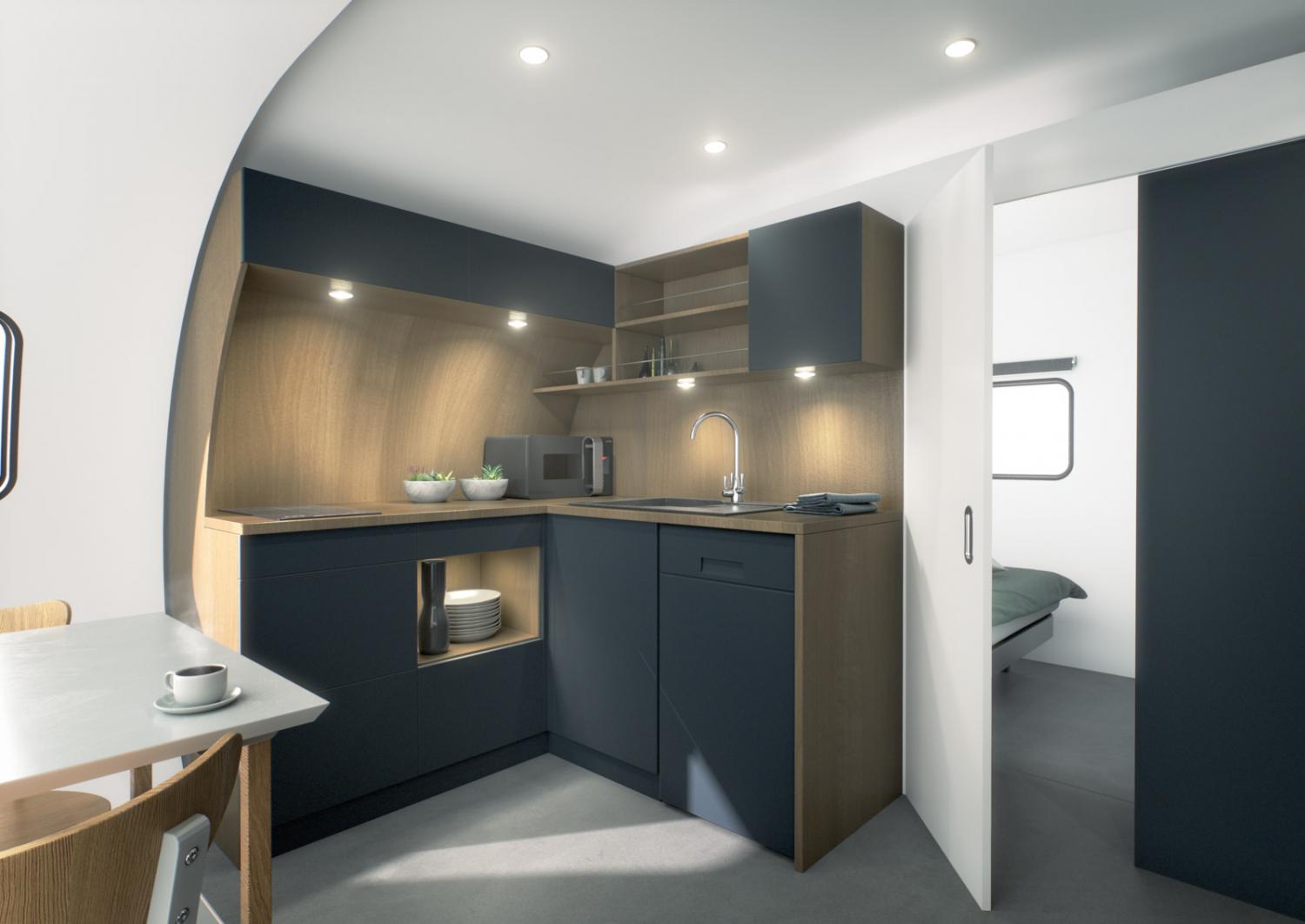 The kitchen comes with a fridge, cooktop, and sink with water reservoir for washing your dishes. There's also separate LED lighting so you can cook long into the evening.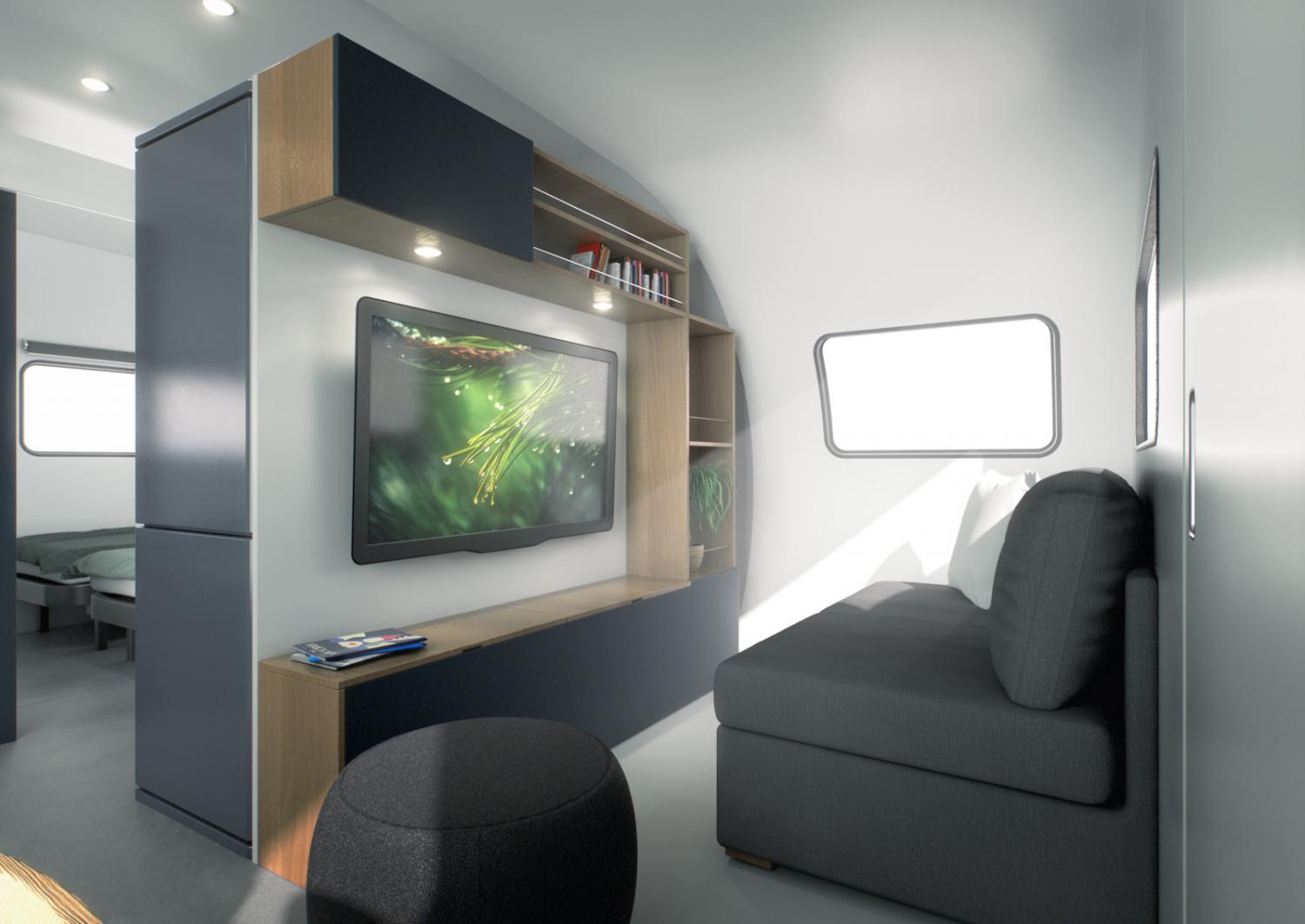 If you have guests staying over, the sofa in the living area can be easily converted into a bed that fits an additional two people.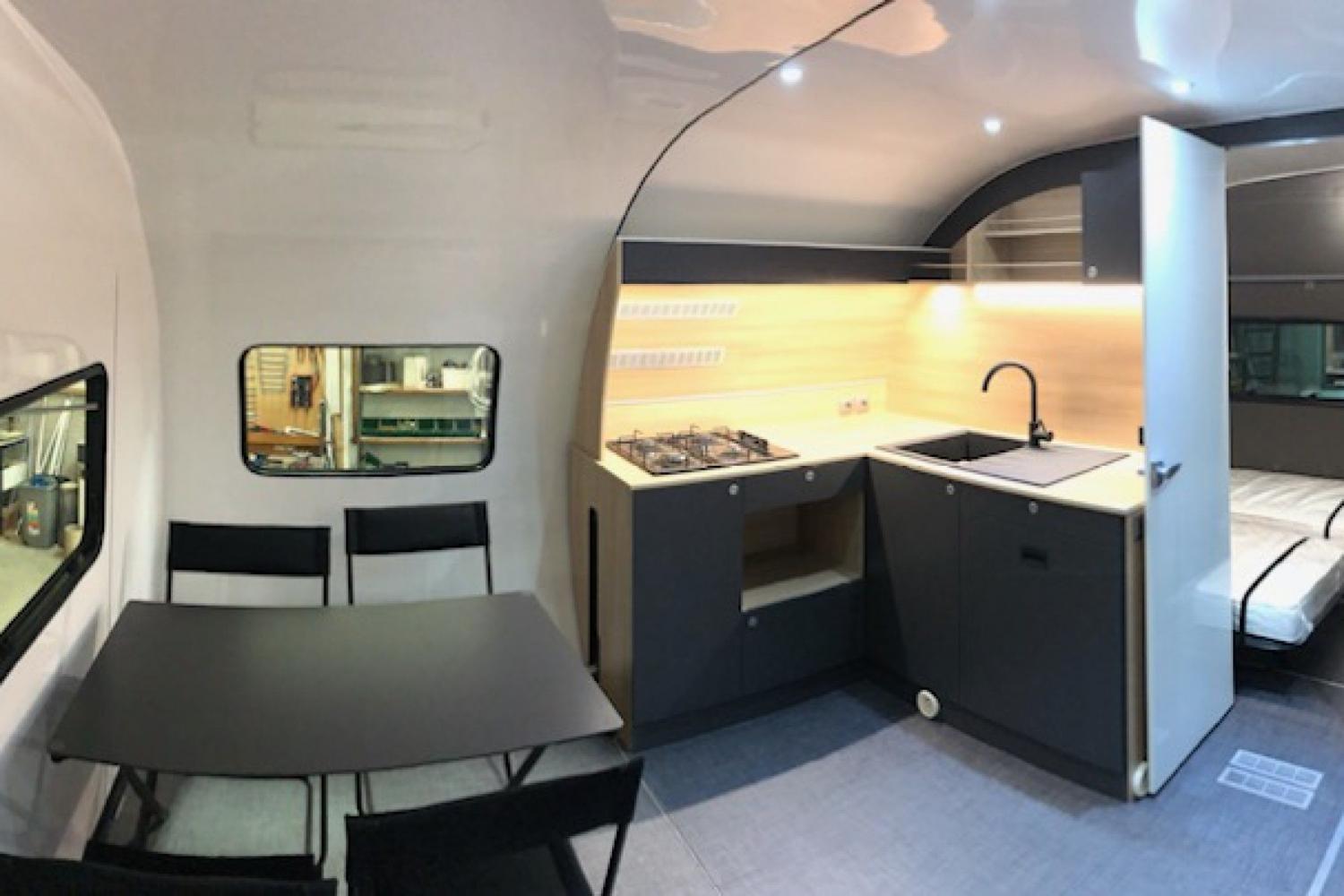 The bathroom is attached to the private bedroom, which comes furnished with a wardrobe and double bed ready to go. There's another sink in the bathroom too.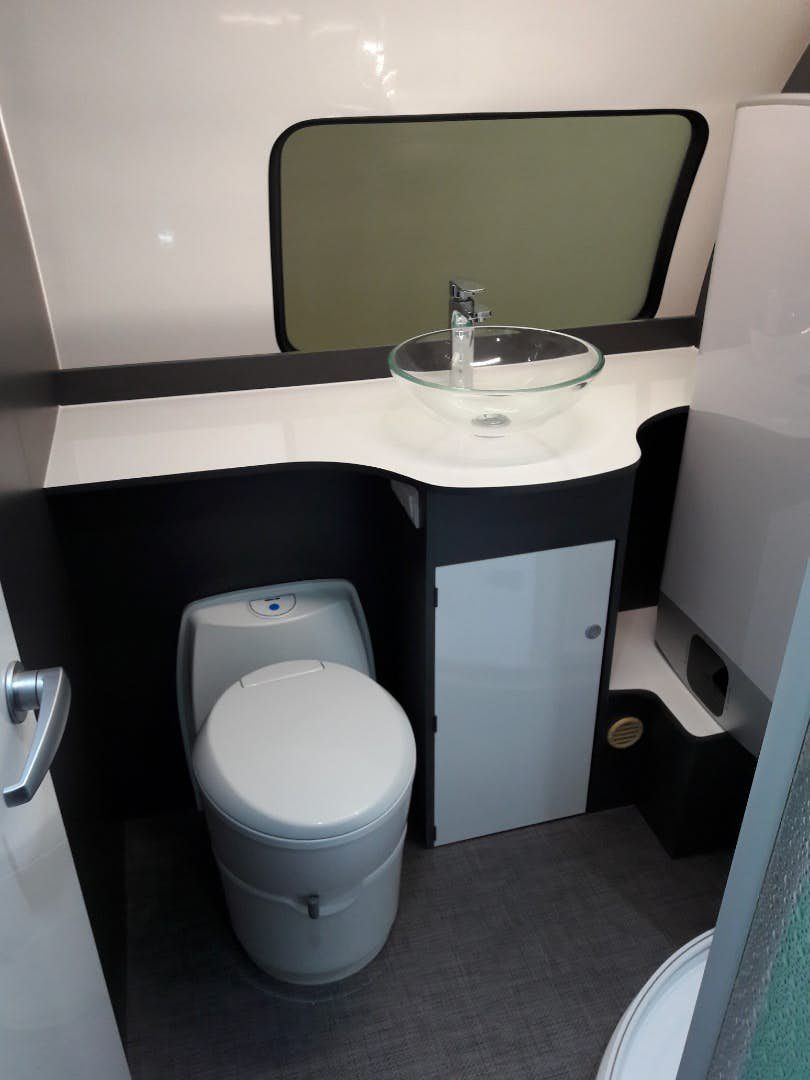 There are also plenty of cupboards and storage containers in every "room" so you can have a ton of space for all of your activities.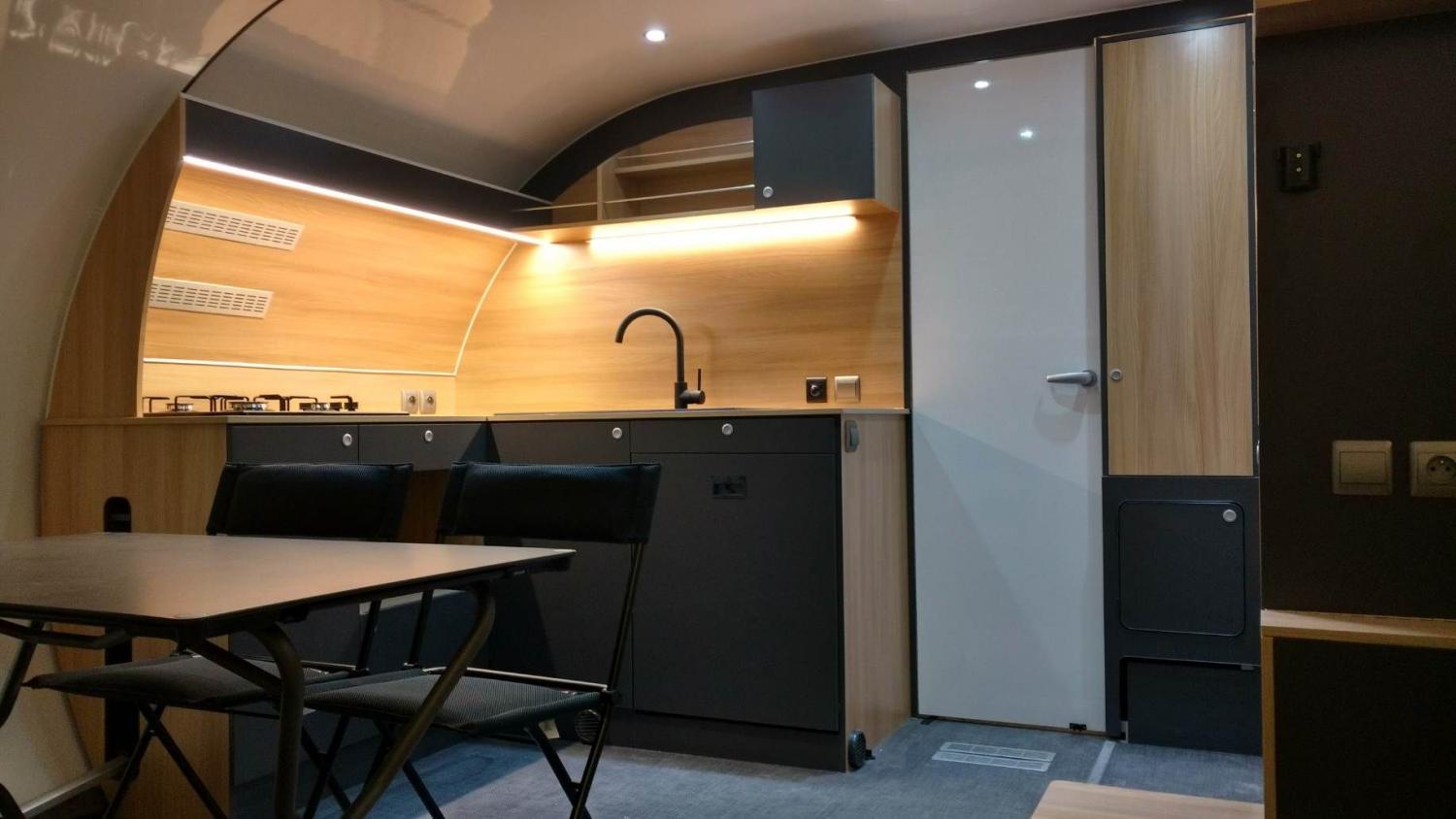 The 3X is also extremely customizable. When purchasing your trailer, you'll get to choose the color of everything from the furniture cushions, to the floor, to the outer band on the exterior of the camper. Do you want red cupboards with blue cushions and grey furniture? I don't know why you would, but go for it!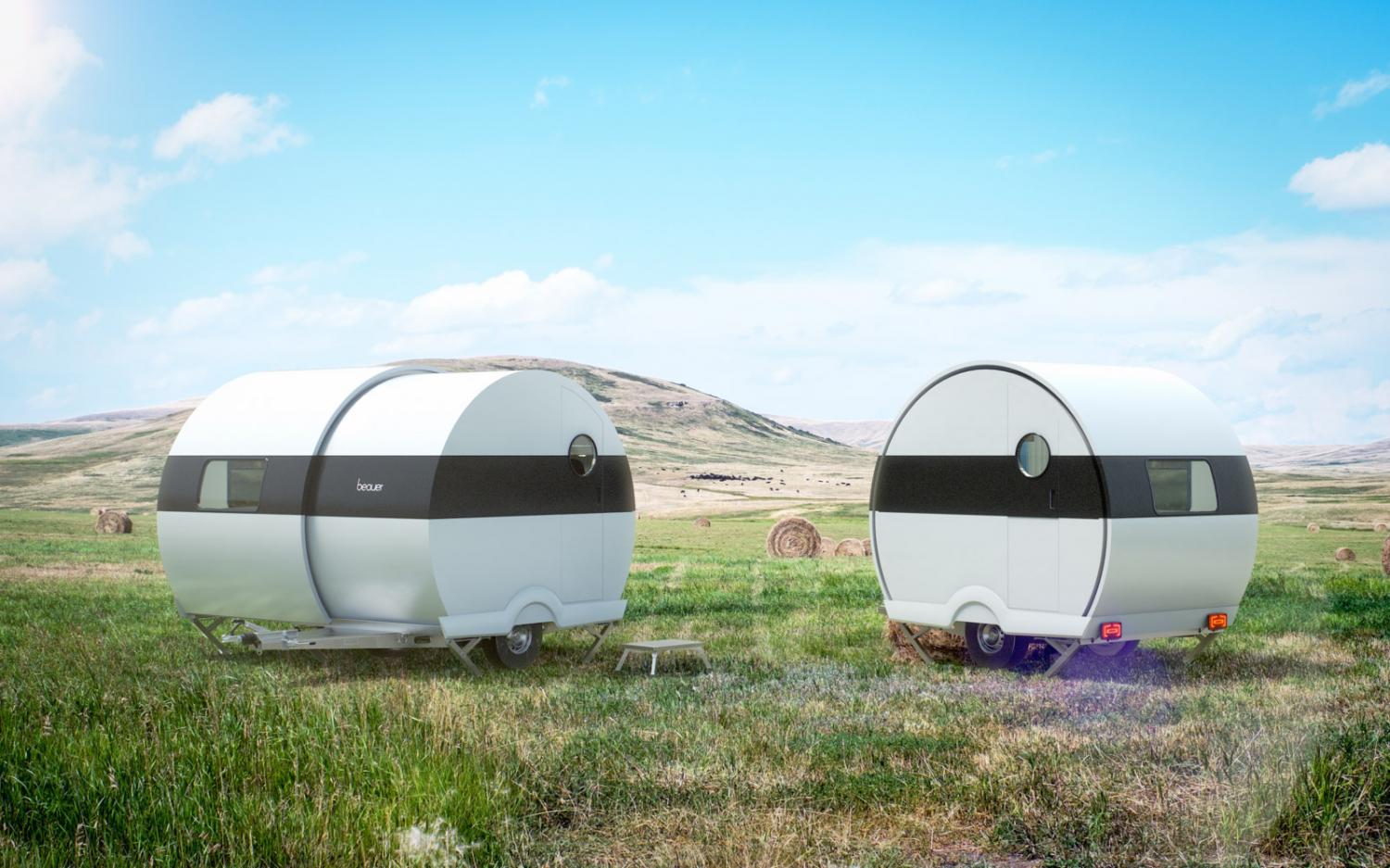 If you are prepared to drop some extra cash, you can also personalize your home on wheels further by choosing from a wide array of add-ons. Including but not limited to: a shower, TV, air conditioner, solar panels, bike rack, and an outdoor awning (we love a good awning).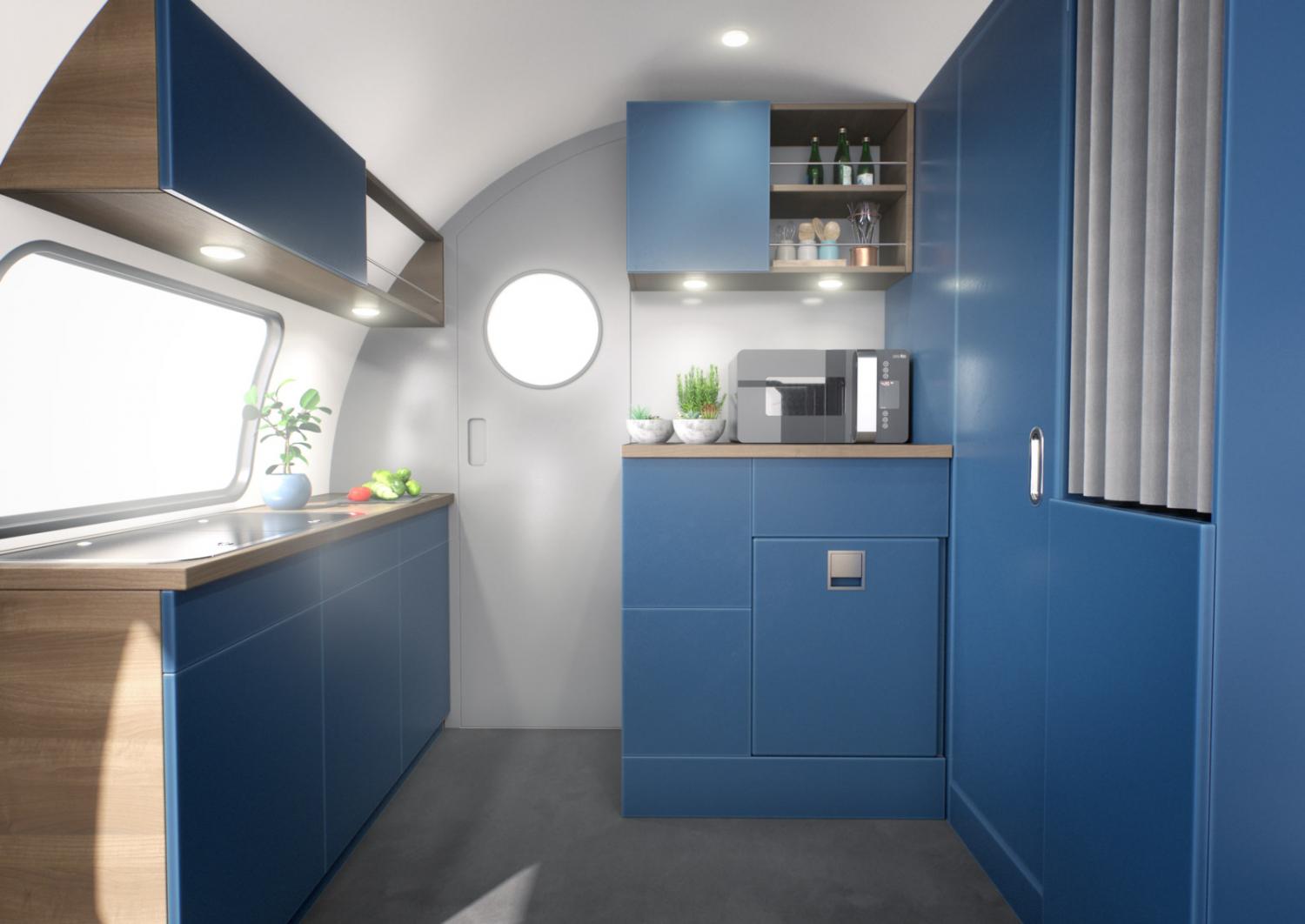 If you want to drop even more cash, Beauer has also introduced the 3XPlus, which is designed to accommodate up to 6 people and comes fully equipped with two private bedrooms and most of the goodies mentioned above. This model expands from 118 square feet to a whopping 300 square feet.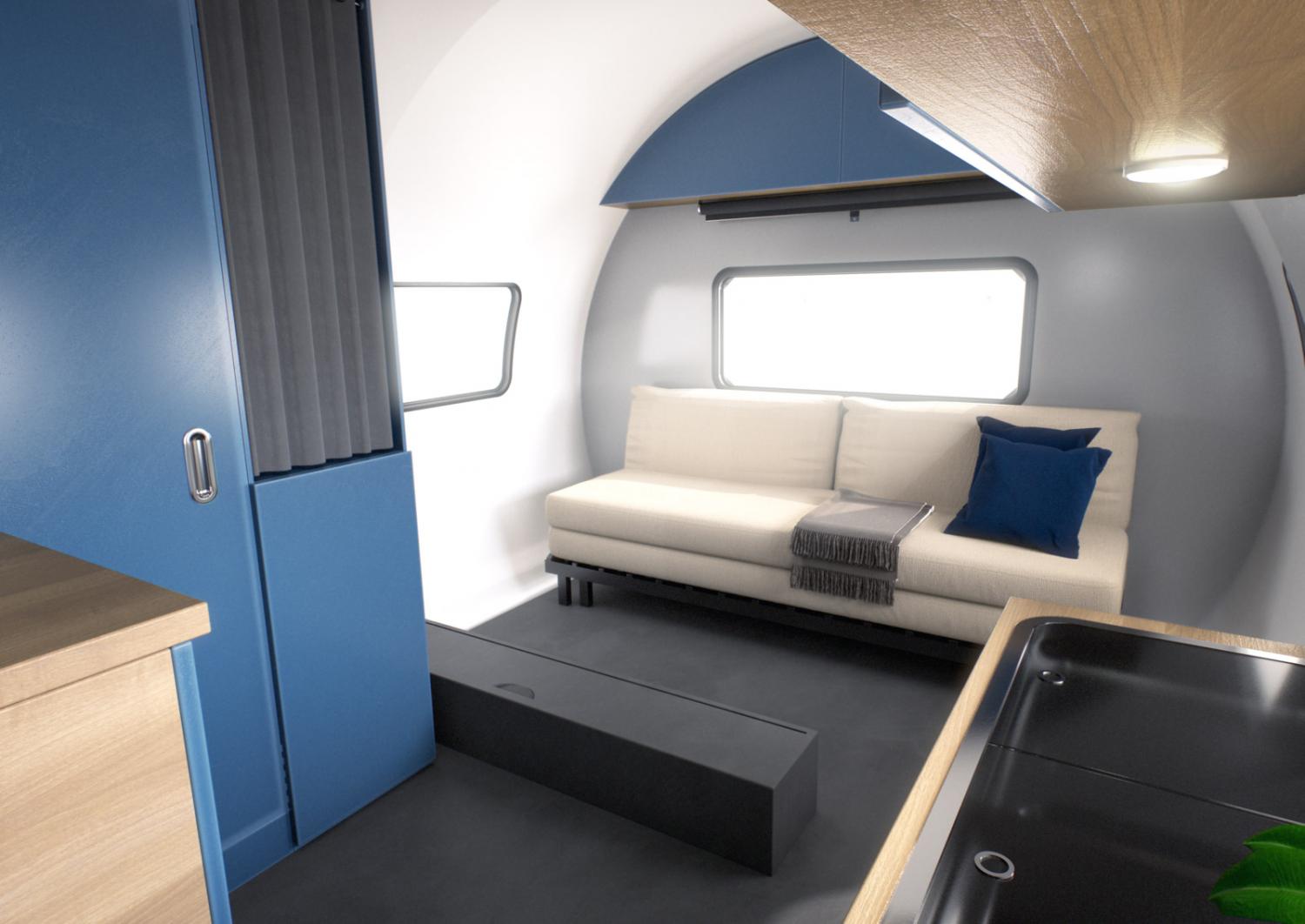 Both campers are constructed with durable yet lightweight materials, so they can easily be towed by most vehicles. Beauer also offers a two year warranty for all of their trailers.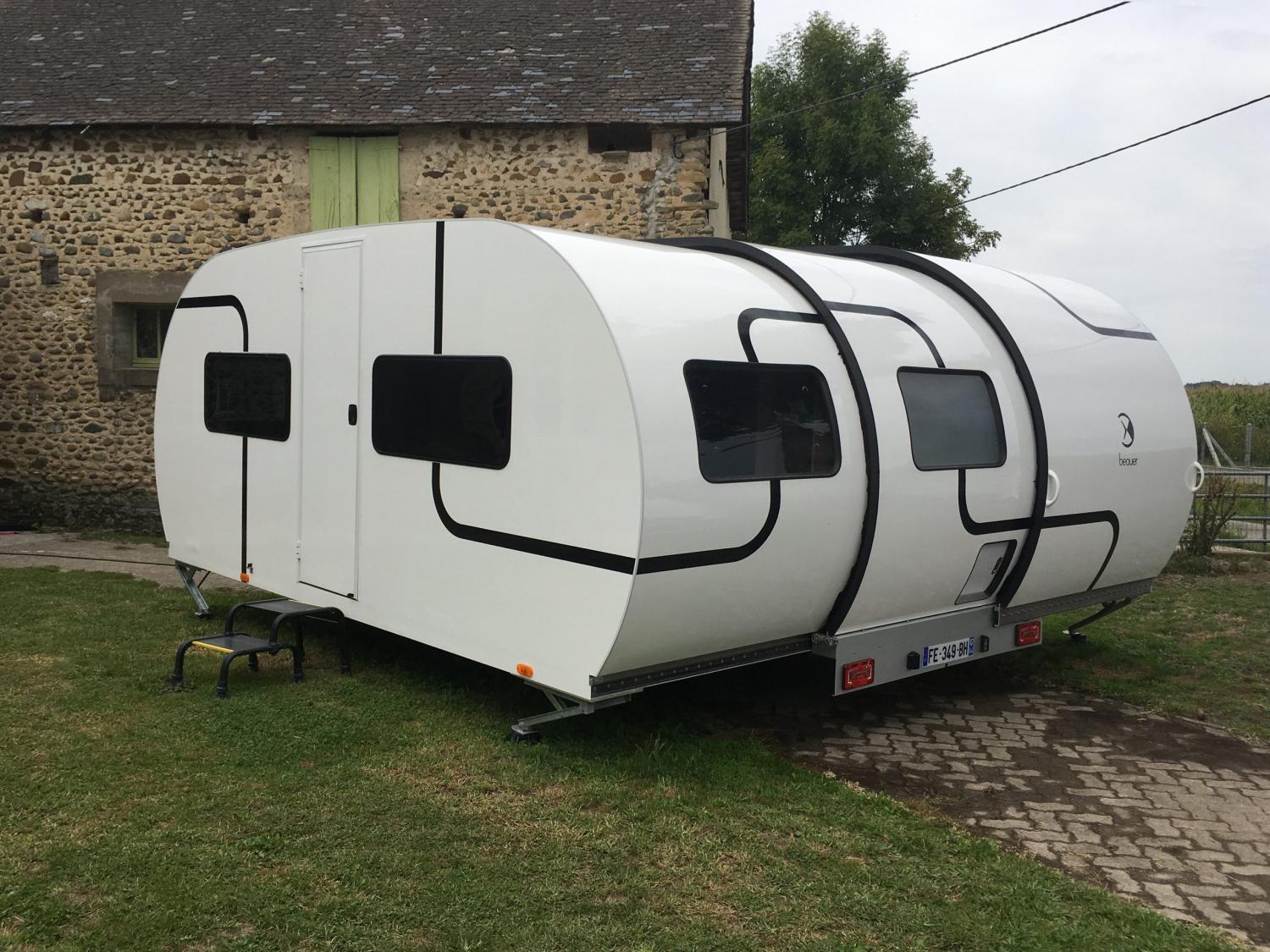 Not one to rest on their laurels, the French company recently introduced the XVan, an impressive, expandable camper van that comes with all of the amenities and style that we've come to expect from the innovators at Beauer.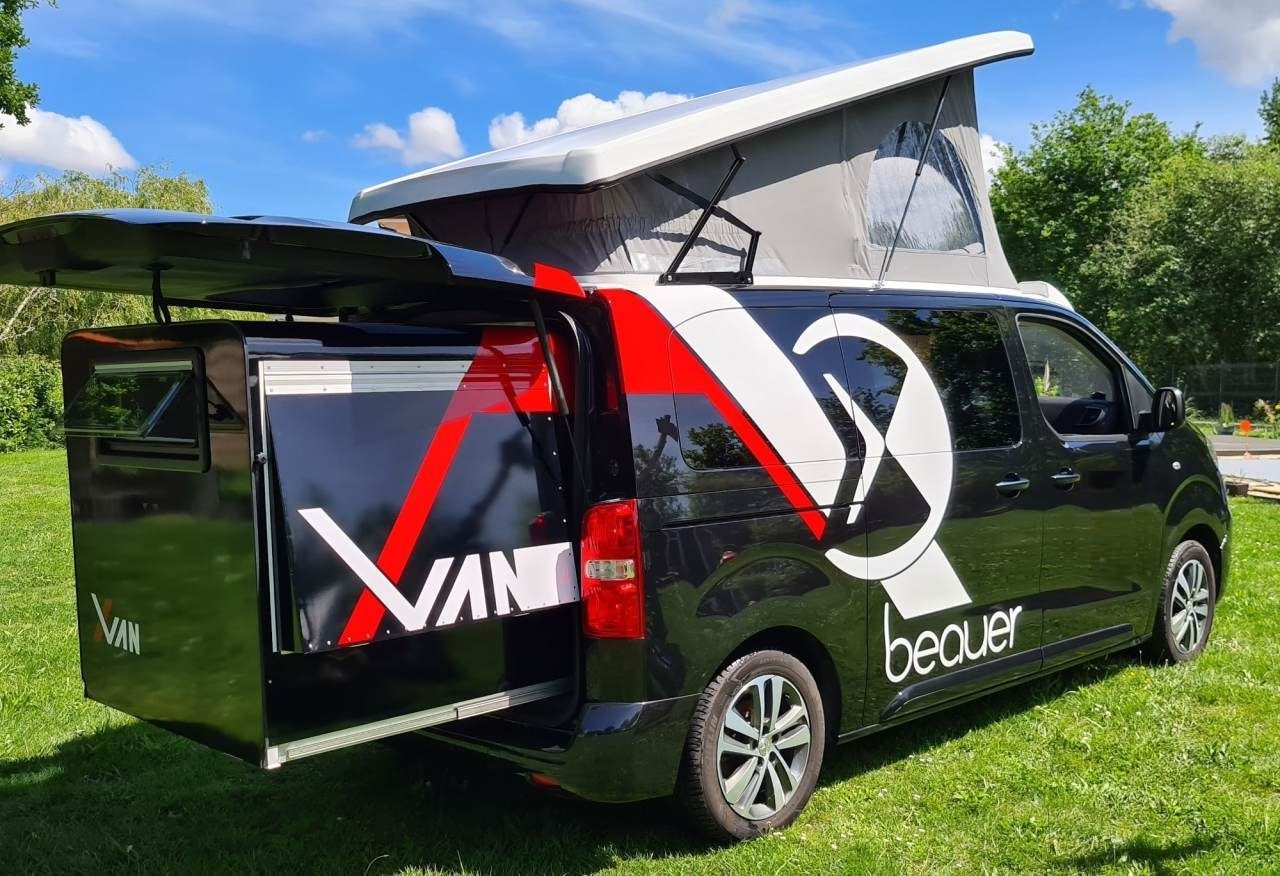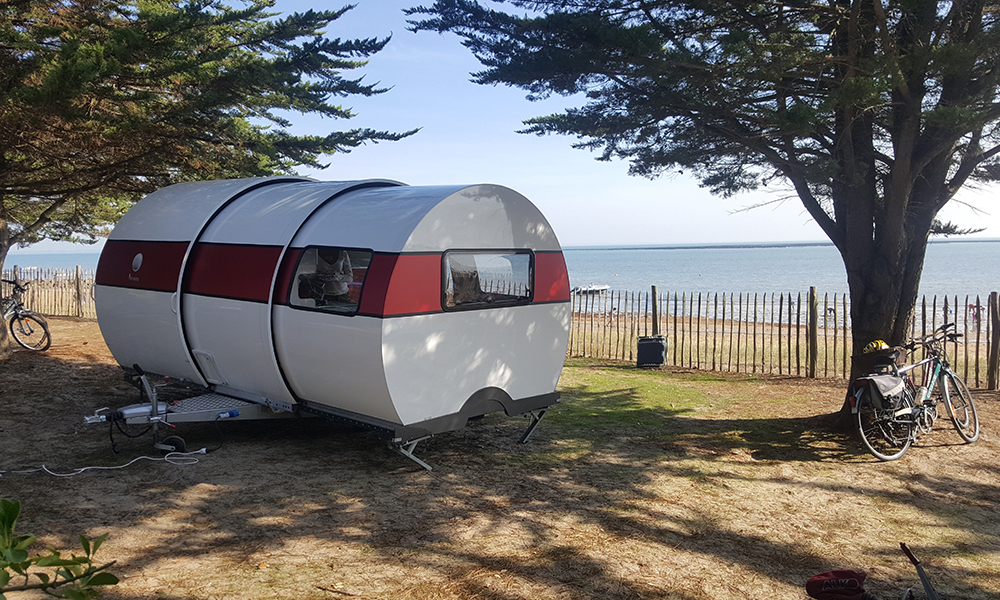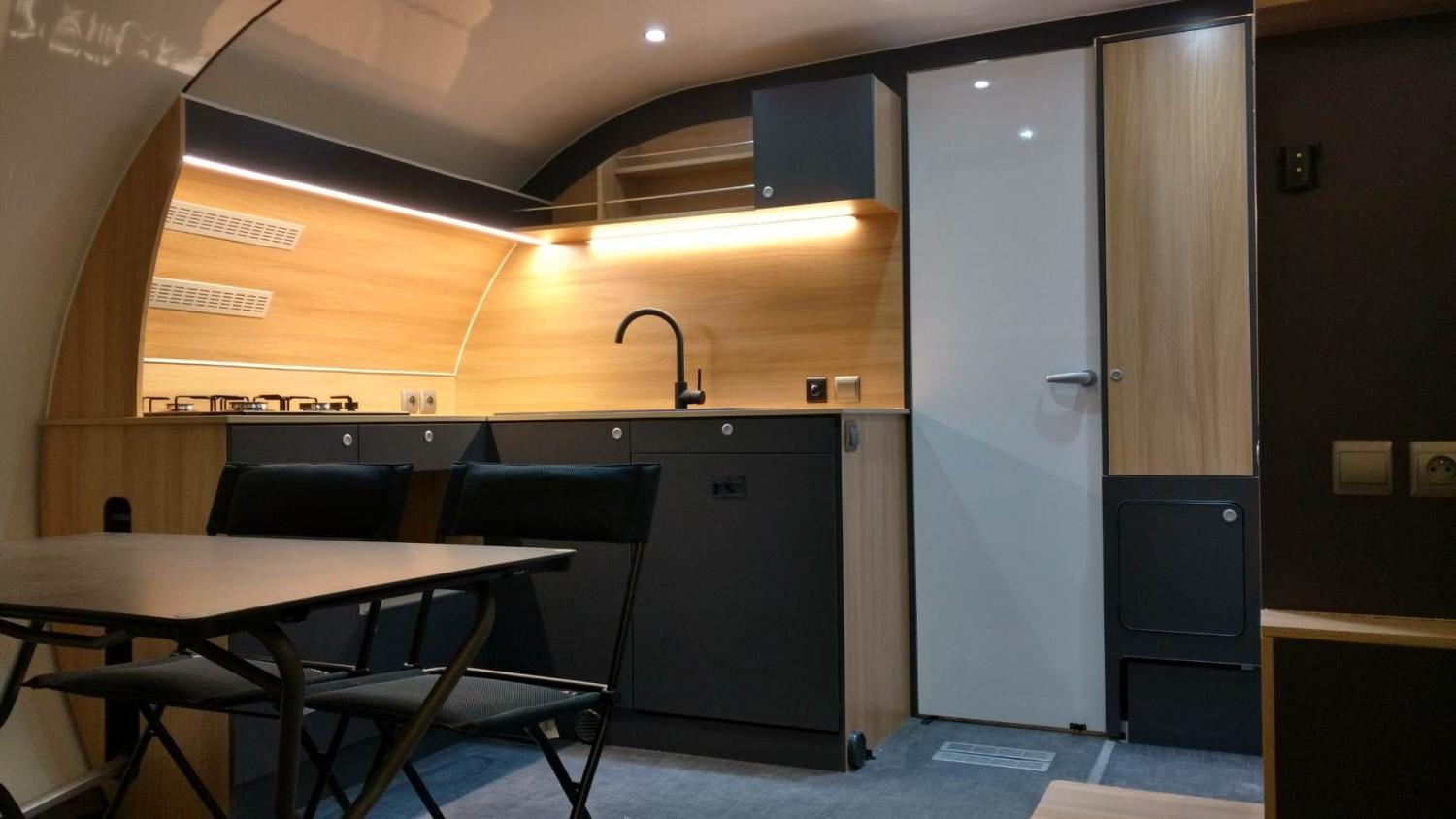 You can snag the 3x expanding trailer from their website for prices starting at around $34,600 bucks!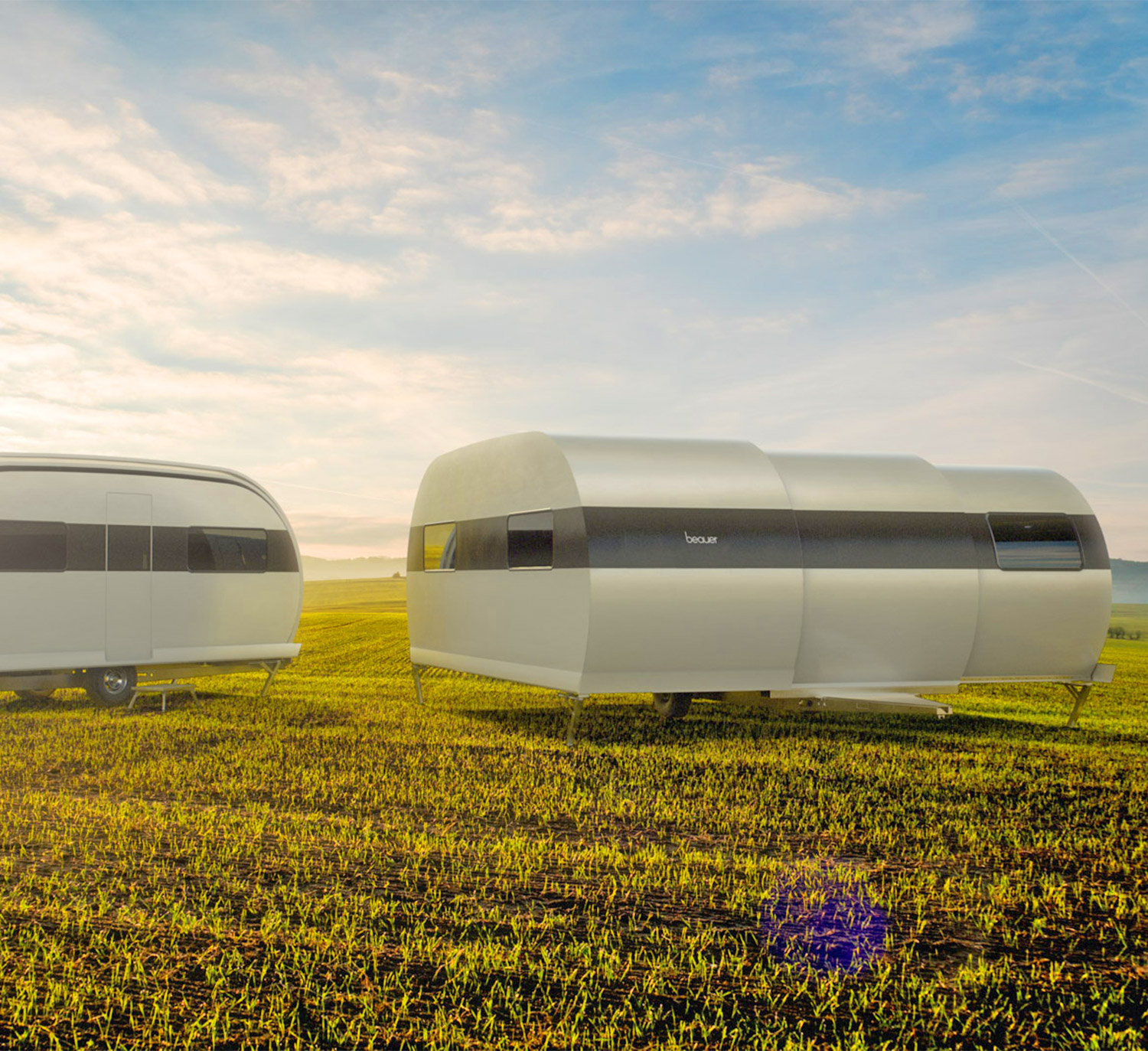 Check out the BeuauEr 3x Travel trailer that expands to 3 times it's size in action via the video below!
Subscribe To Our YouTube Channel