Baseball Bat Corn Cob Holders
By Ryan on 07/10/2018 11:52 AM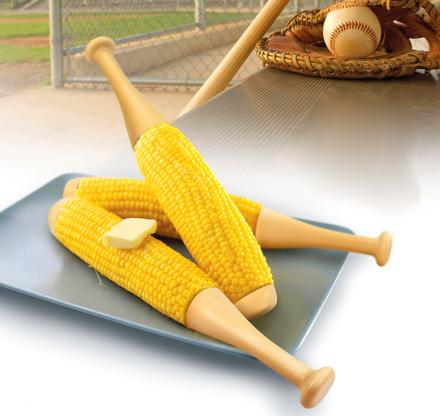 Have your friends ever told you that you love baseball too much? If you like to take things just 1 step too far with everything you do, you might as well just get these baseball bat corn on the cob holders. It'll make it look like you're holding a mini baseball bat, which you can eat away at the end of it while keeping your hand clean from all the butter and salt.
To use the baseball bat corn cob holder, just jam the butt of the baseball bat holder into the end of a corn cob, and start munching. Though you won't have the stability of holding onto both ends of the corn cob like you would these dinosaur corn cob holders, you'll make up for it in pure awesomeness by looking like you're holding a tiny baseball bat. Though it does come with a baseball bat tip that you can place on the other side of the corn to get some stability while holding it.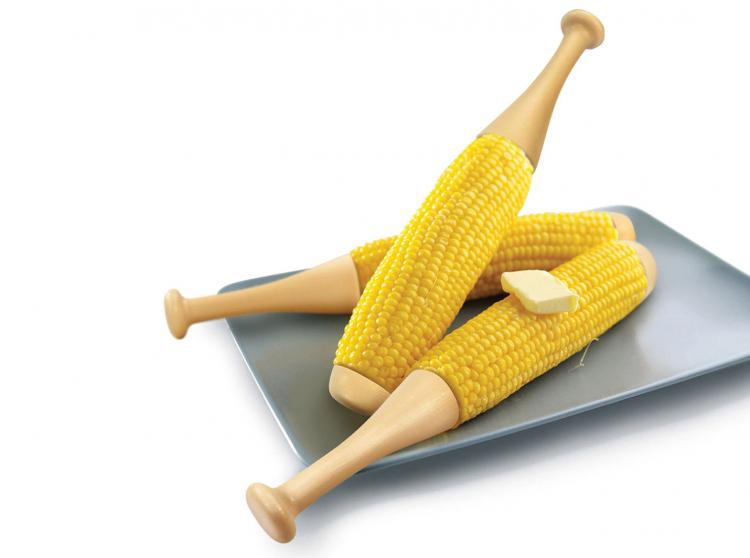 While devouring your corn on the cob in baseball bat form, if you're not saying "Hey butter butter, swing butter!", you're clearly doing something wrong. It's about as corn of a product as they get, but that's what makes browsing these kinds of products so amazing!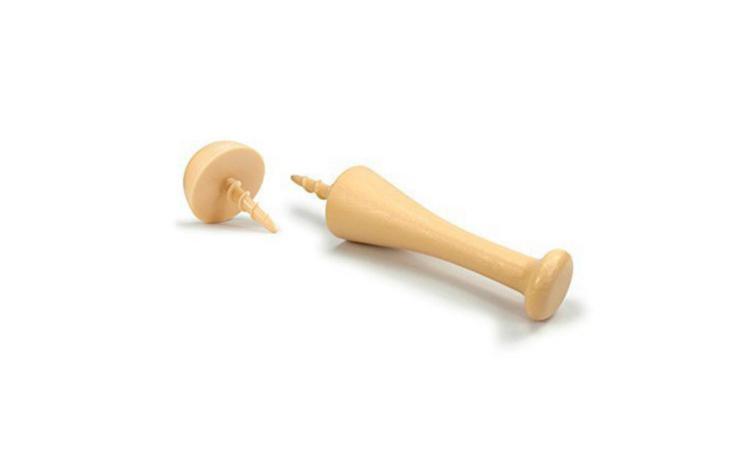 The baseball bat corn on the cob holders come in a set of 2 holders, are made from eco-friendly, BPA free, Phthalate Free, Food Safe, and Dishwasher Safe PP plastic, are completely reusable, and make the perfect gift idea for any Baseball loving corn on the cob connoisseur.