Puzzle Drinking Glass
By Ryan on 05/03/2018 3:32 PM (Updated: 08/23/2018 9:49 AM)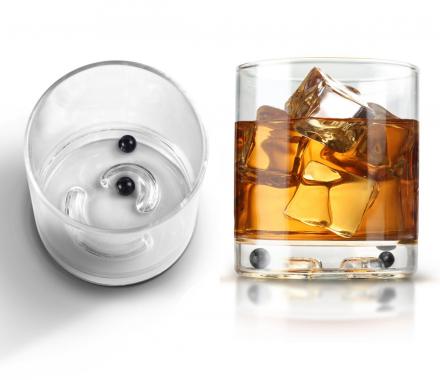 Do you often find yourself drinking while very bored? If that's so, you have two options. 1: Find meaning to your life and get some hobbies. 2: Get one of these puzzle drinking glasses that let you solve a fun little puzzle while you get inebriated.

This rocks glass has a separate little area on the bottom of it where you can try to solve a rolling-ball maze. The glass features two black balls along with 2 curved mounds. The trick is to get both of the balls resting on the inside of each of the curve mounds.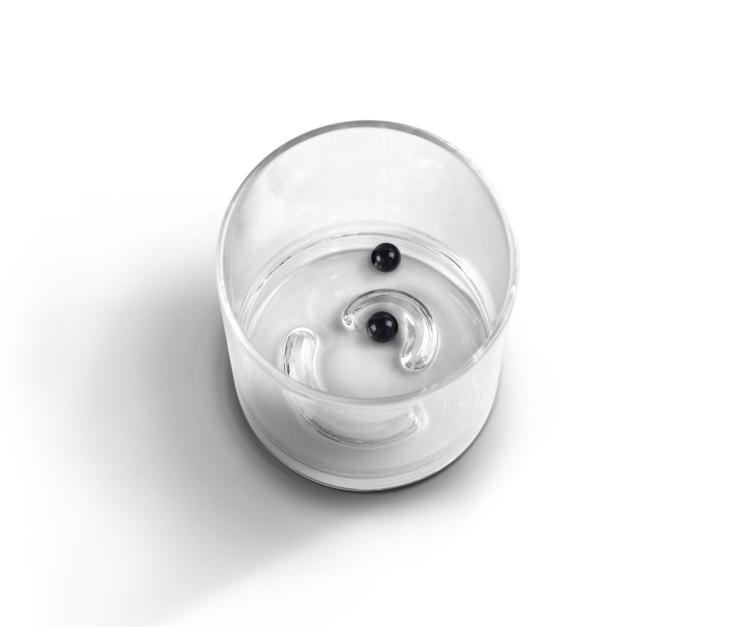 A perfect gift idea for drinkers or those who enjoy the fine nectar of the gods, the rolling-ball maze drinking glass will never let you have a dull drink again as you'll always have something fun to do while you're sipping on your cocktail.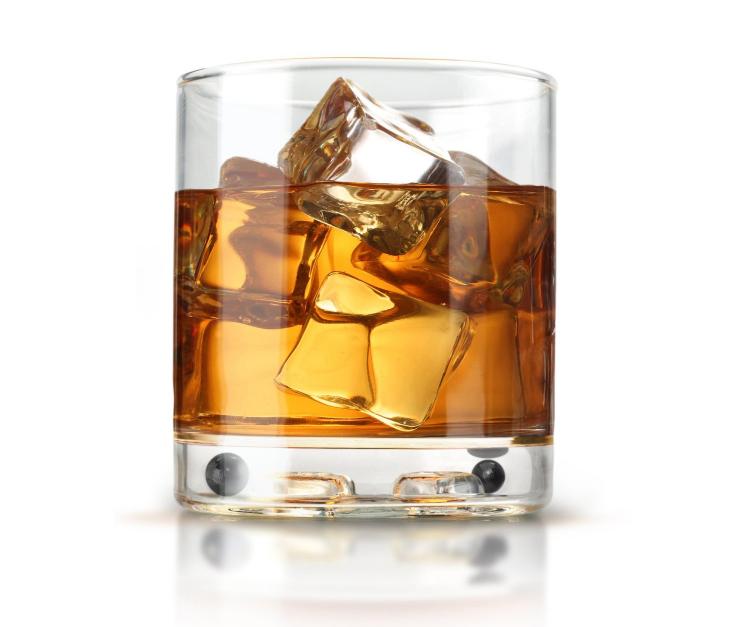 Aptly named the CLINK! old fashioned glass as you will undoubtedly be making some clinking noises while attempting to solve the puzzle, the ball maze glass is made from hand blown glass, is able to hold up to 12 oz of your favorite booze, and measures 4.9 inches tall x 3.4 inches in diameter.