This Brilliant Backseat Car Organizer Holds Tablets, Snacks, Drinks, Tissues, and More
By Ryan on 12/13/2019 11:36 AM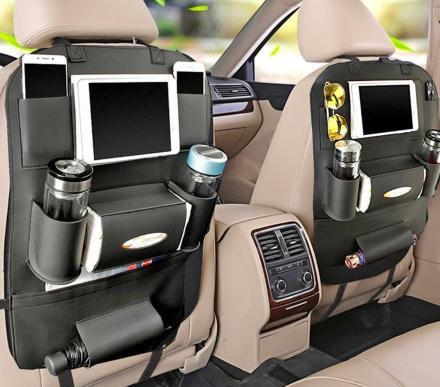 It doesn't take much for your car to get cluttered and dirty, especially when you have a car full of kids. That's why it's not unusual for your car to look like a bomb went off inside of it. I know you have a backseat full of tissues, drink, trash, and more, all over the place right now. No worries though, as this car back seat organizer will help you keep things neat and clean.

Versions:
Tablet Holder | Foldable Table

Goes perfect with the front seat organizers
The car organizers simply attach to the back of the two front seats using the headrest, and offer 8 Separate compartments for storing practically everything you'll need in the backseats of your car, truck, or mini-van.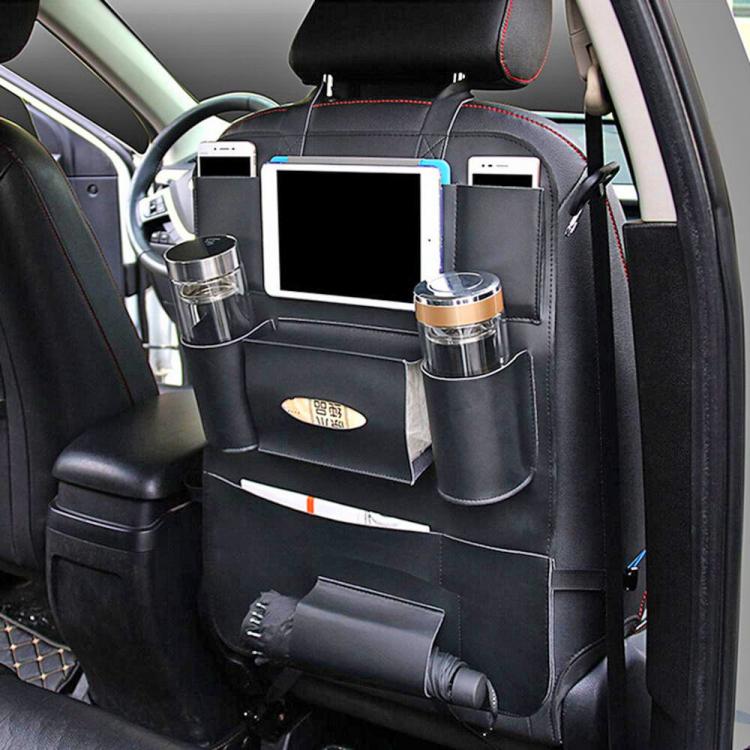 The backseat car organizers offer mounts for iPad minis so your kids can be entertained instead of being bored and crying the entire car ride. There's also spots for 2 phones, 2 bottles, a tissue box, an umbrella and more. The organizers comes sold individually, so if you want one for both seats, you'll have to purchase two organizers.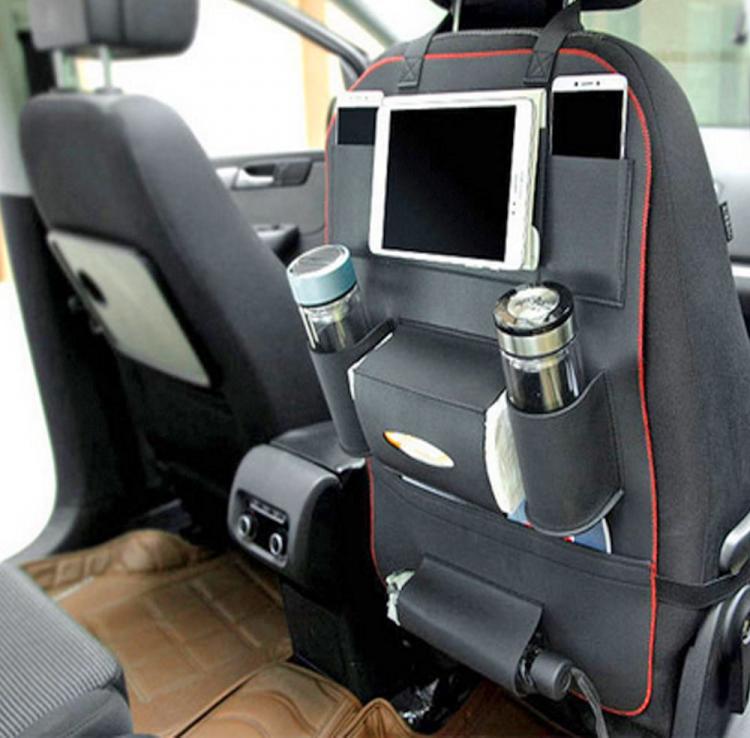 This car backseat organizer will even protect your seat from getting scratched while it helps to keep things neat and de-cluttered. The organizer covers the entire back-side of your seat, is super easy to clean, and is made from high grade Premium PU leather material.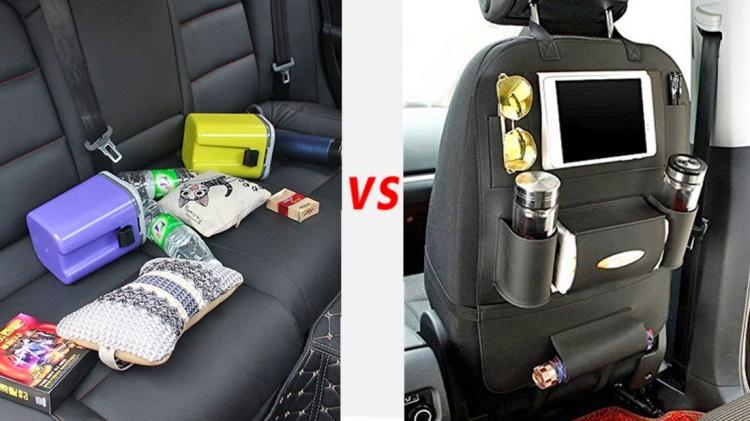 The backseat car orgnizers are easy to both install and remove, and will work great on any vehicle with headrests and buckle straps. The organizer measures 23.6 inches x 16.5 inches, and with your purchase you'll also get a free sun-glasses holder.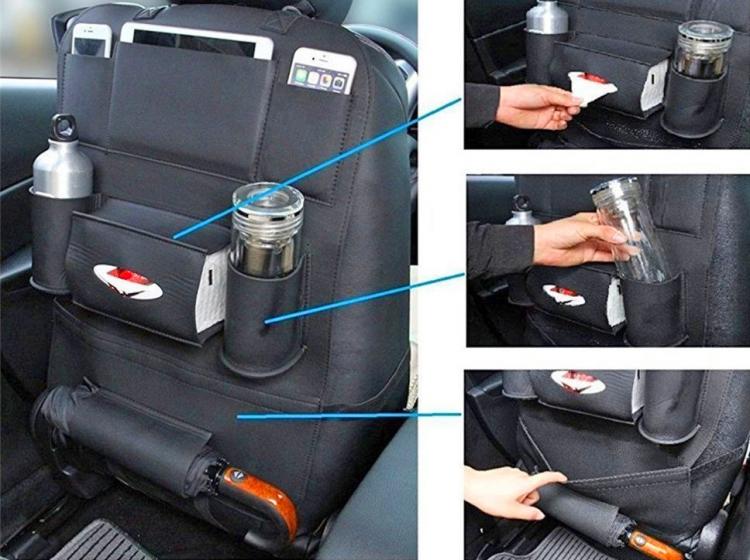 This car organizing solution will make your car much nicer to travel in, especially with messy kids. Anything that helps to keep the car clean makes our lives easier, and happier. It also adds a touch of luxury to any vehicle, as it it looks great!