Baby Hip Carrier Lets You Rest Your Baby On Your Hip
By Ryan on 03/12/2018 10:04 AM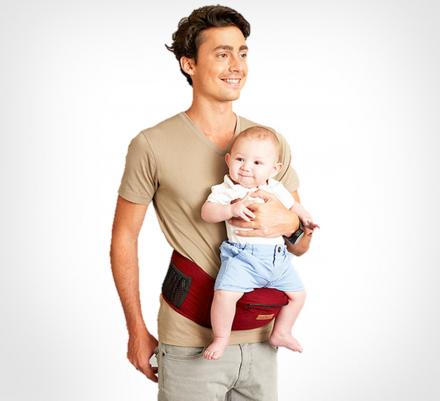 Moms, we have to talk. It's time to get hip about carrying your babies. I mean really get hip. In fact, you might say that this product is the hippest way to carry your child. The Baby Hip Carrier lets you, you guessed it, rest your baby on your hip. Not that your a hipster or anything. This sturdy hip seat has a wide and sturdy platform so you can rest some of the weight of your baby on your hips while taking some strain off of your arms.
An adjustable belt with sturdy buckles wraps around your waist and provides much better support and keeps you and your child safe while carrying around your baby. No longer will you have to be seen with one of those full body baby carriers that suffocate you while simultaneously giving you a heat stroke while carrying your baby around.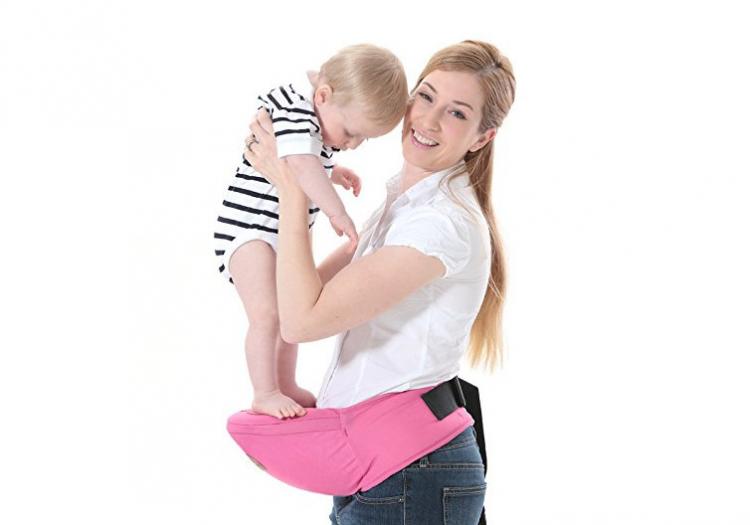 The waist belt has a waist circumference width of 28 inches to 44 inches so it'll accommodate most sized humans, while the wide platform design is skin-friendly and comfortable, keeping your baby's legs comfortable at all times. It also has a very convenient pocket that will hold some of your things, so in reality it doubles as a fanny-pack!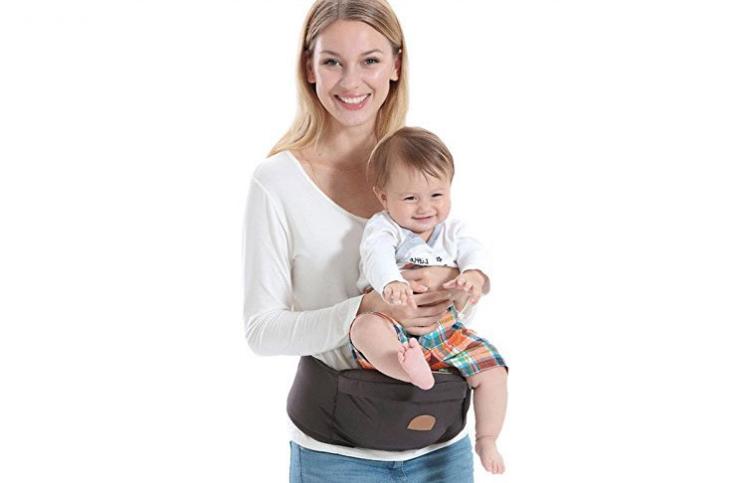 Don't worry, your baby will be safe on this hip seat, as it's made of high strength lightweight materials. Your baby will not only be safe, but comfortable as well. This baby hip carrier is a great way for parents to relieve some of the pressure when carrying their child, and will help ease the often heavy load and give you a bit of a break.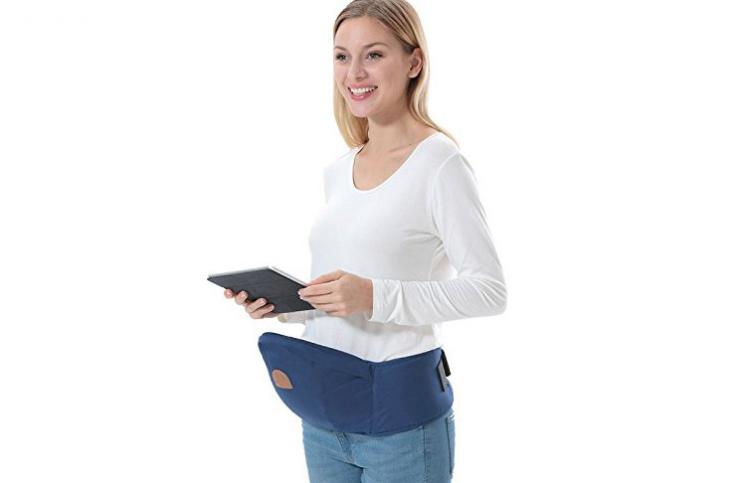 Great for use by both Dads and Moms, the baby hip carrier is recommended for babies aged 6-36 months or up to 44 lbs in weight, and will not fully support your baby onto your body as you'll need to still support them with at least one hand.