Avocado Shaped Guacamole Serving Dish
By Ryan on 07/24/2019 11:03 AM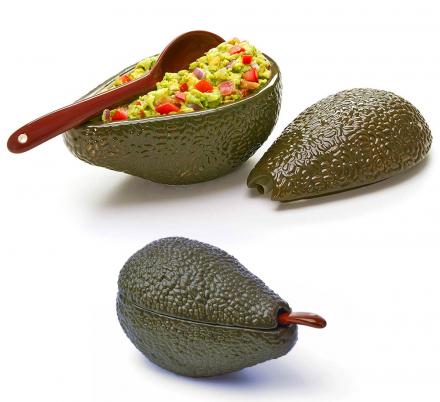 When it comes to serving guacamole, if you're not using a special guacamole dish or serving gadget like the Guac-Lock, you're doing it wrong and you should feel bad about it! If you don't need a special gadget to prevent your guacamole from browning too quickly, this brilliantly designed guacamole serving dish that's shaped just like an avocado is something you probably need in your life.
When fully closed the guacamole serving dish looks just like a whole avocado, but when opened up and filled with guacamole, it looks like an avocado sliced in half. It's pretty much the only proper way to serve guacamole at a party moving forward.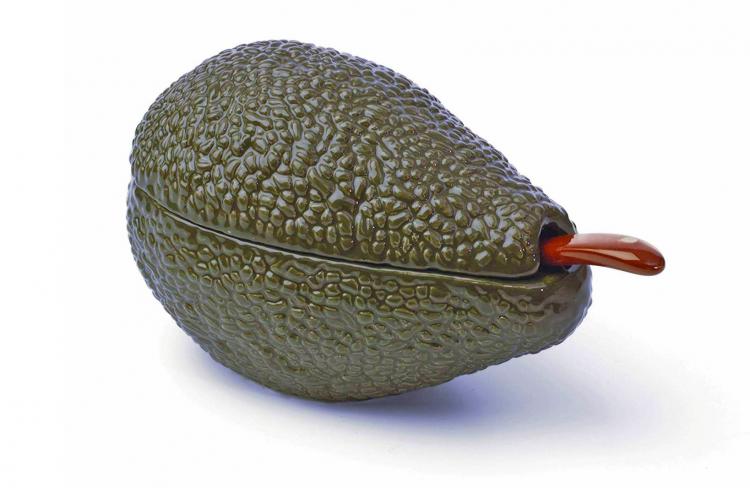 The avocado shaped guacamole dish is made from ceramic and is hand-painted to get the intricate details of the avocado perfectly shown on the dish. The dish is formed so that the end of the avacado is open so a serving spoon can still sit in the dish while it's closed. Plus, the end of the spoon will look like the stem of the avocado when the spoon is closed within the dish.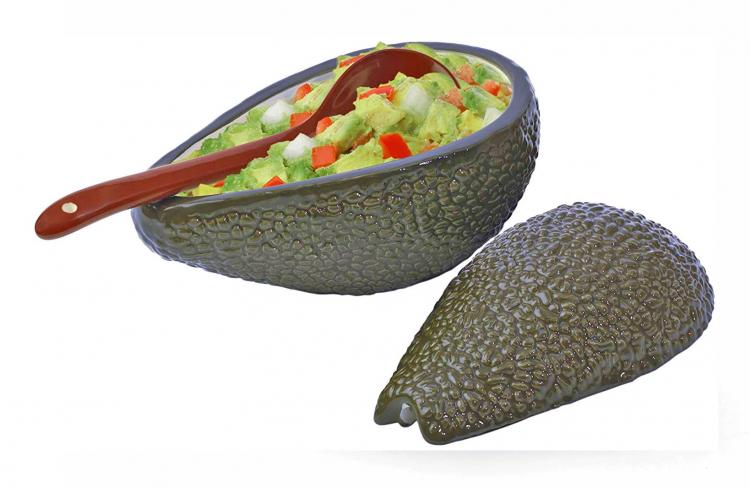 The guacamole avocado dish can hold up to 1.5 cups of guacamole, is dishwasher safe for easy cleanup, includes the dip bowl, a serving spoon, and lid, and it measures 8 inches long x 4.2 inches wide x 4.5 inches tall.