This Auto Vase Lets You Display Flowers In Your Car
By Ryan on 06/05/2015 4:16 AM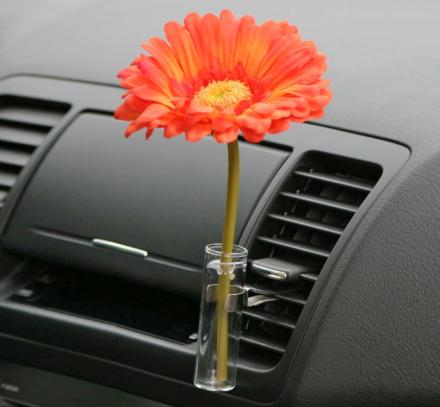 Your car is a wasteland filled with crumpled up smelly bags of McDonald's, Wendy's, and Burger King, along with a pile of dirty clothes in the trunk that you rotate through your repertoire on occasion, accompanied by a spilt glass of milk on your rear left floor mat that's basically turned to cheese at this point. Why not try to make it at least somewhat tolerable to sit in your car by placing something in it to help avert the smell that's coming from the soiled underpants you've crammed in-between the back seats in hopes that no one would find them. The "Auto Vase" as it's called is a mini flower vase that you can attach to the air vent in your car to display a flower. Plus since the vase attaches to your car's vent, when air starts flowing through it, it will blow the sweet smell of flowers throughout your car.
Perfect for real or fake flowers, the car flower vase has a clip that can rotate 360 degrees as well as slide up and down so you can position it exactly as you like and to accommodate all types of air-vents. The vase is able to hold water to keep real flowers alive, is made from glass along with a metal clip that comes in black, silver, or gold colors to choose from, and measures 2.75 inches tall x 0.75 inches in diameter.
Add on a flower for a few extra bucks if you're too lazy to go buy one yourself or go pick one from your neighbors garden.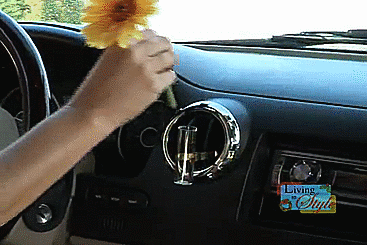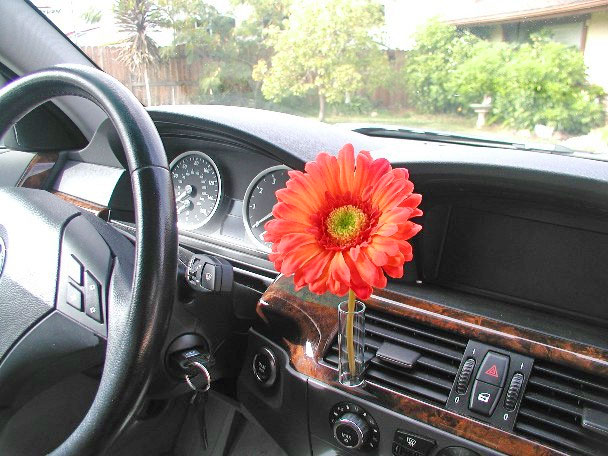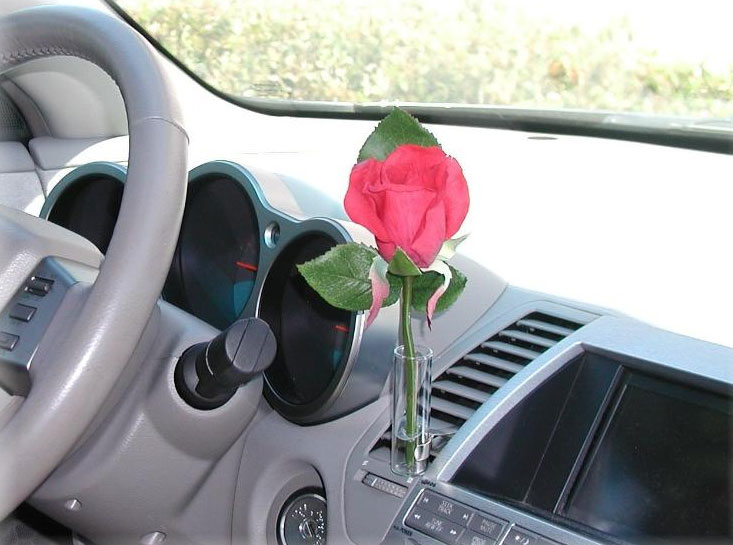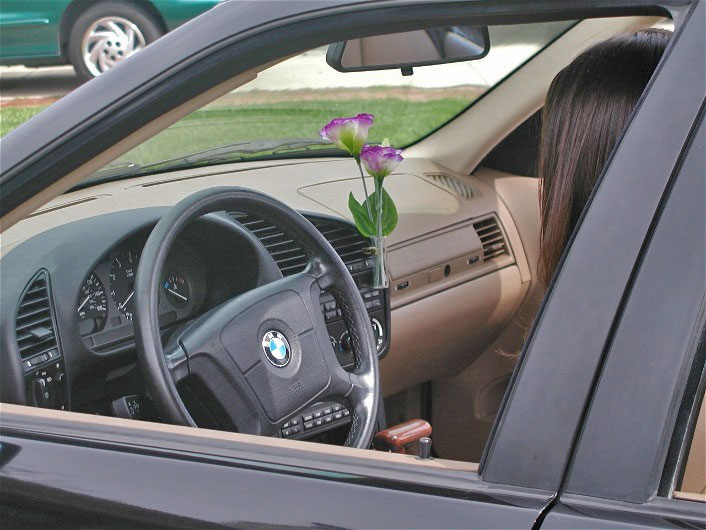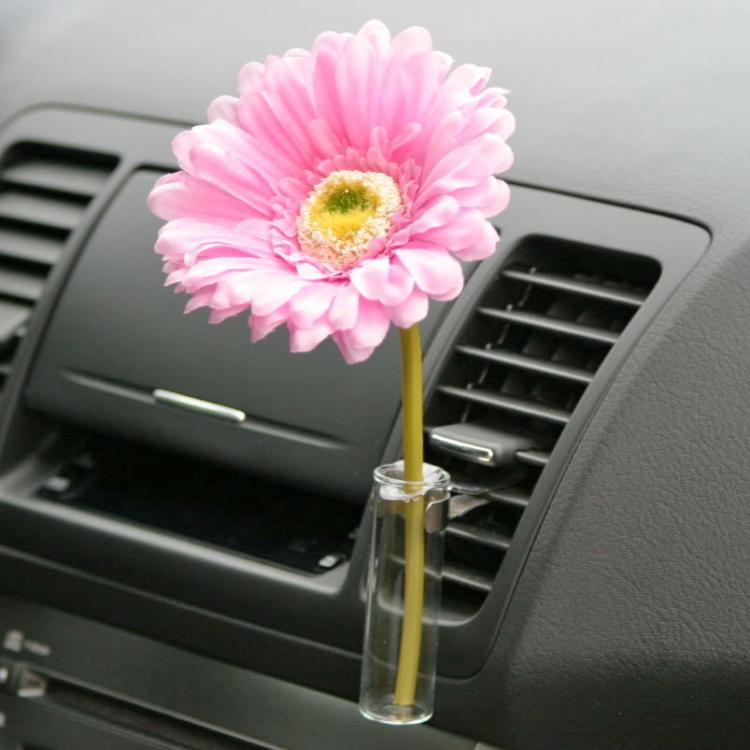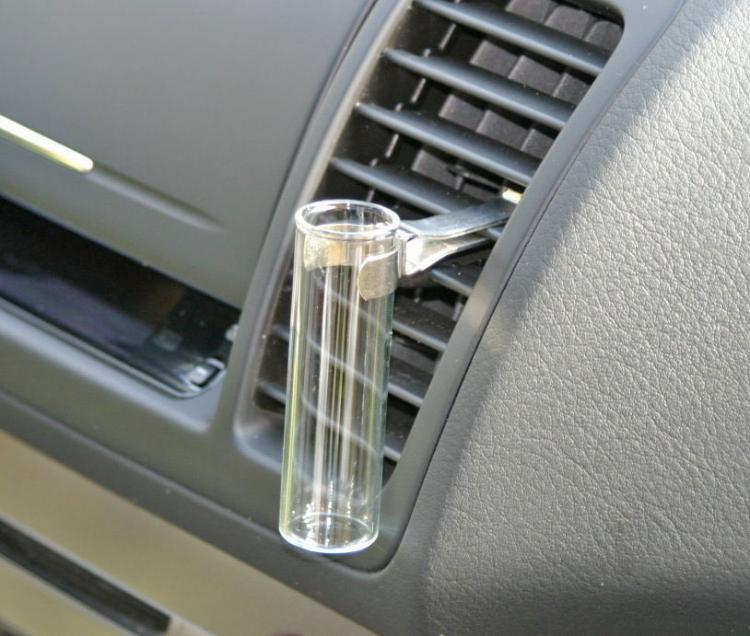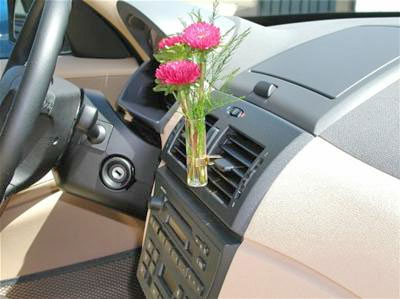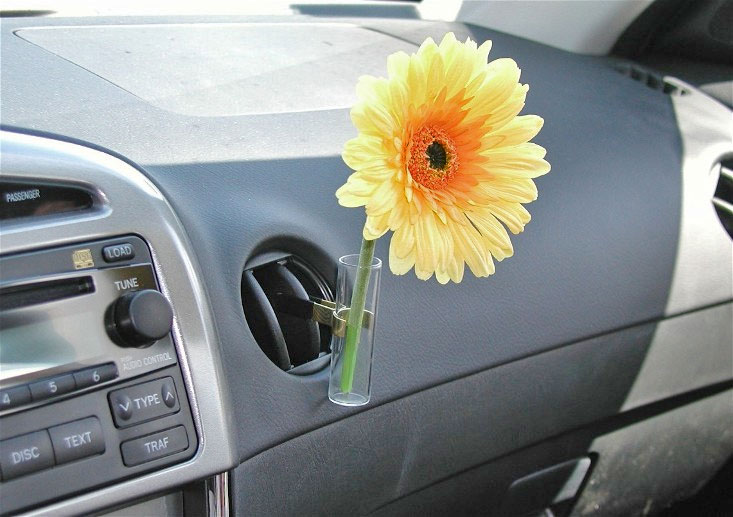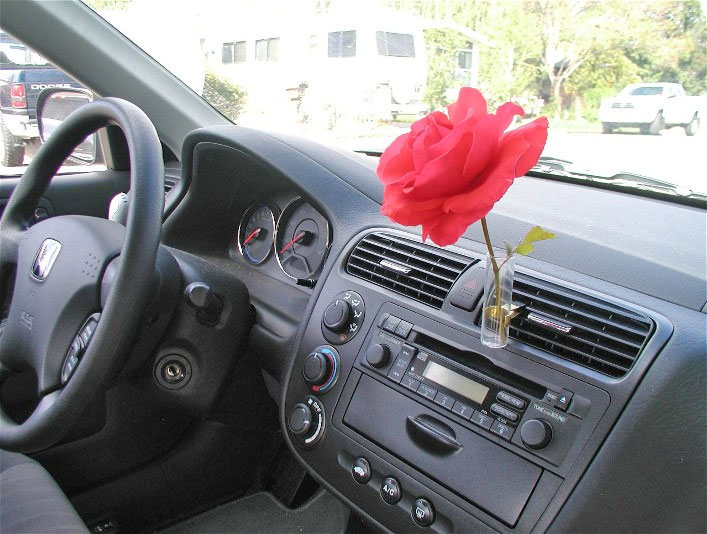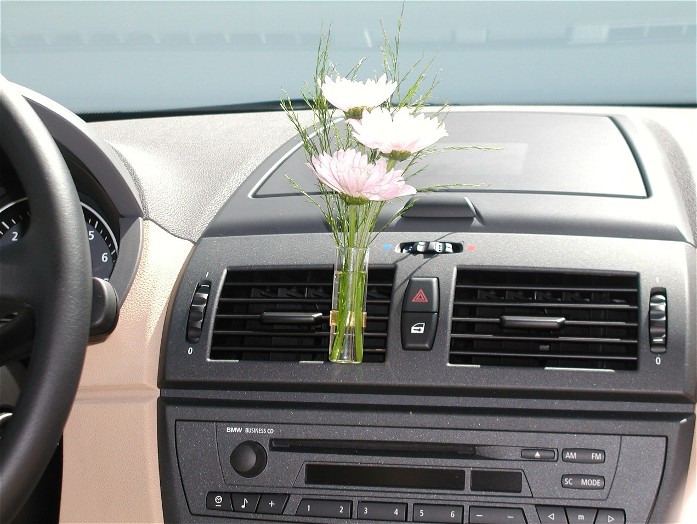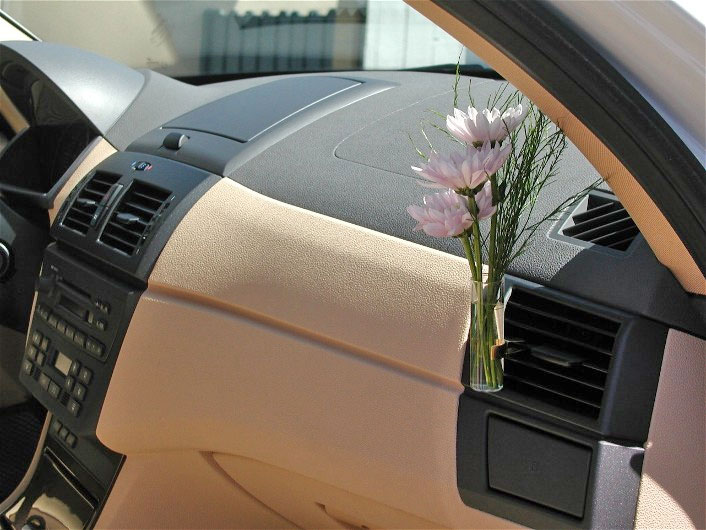 Subscribe To Our YouTube Channel