Aquapaw is a Palm-Sized Dog Scrubber/Sprayer That Attaches To Your Hose
By Ryan on 02/14/2017 11:18 AM (Updated: 04/25/2018 11:03 AM)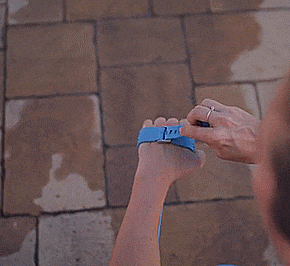 Giving your dog a bath is just about the worst thing in the world, not only for your dogs dignity, but also for the sake of your back. There must be a better way than filling up a pitcher of water a hundred times to clean and rinse your dog. The Aquapaw is a new device that straps right to your hand which you can connect to your garden hose or shower to easily scrub and wash your dog at the same time.
It's hard enough trying to keep your dog in one spot to bathe them. This device puts everything you'll need right in the palm of one hand, so you'll have the other hand free to herd your dog and keep them in place. Although the Aquapaw will be connected to your other hand, you'll still be able to use your hand since it's just connected to the palm.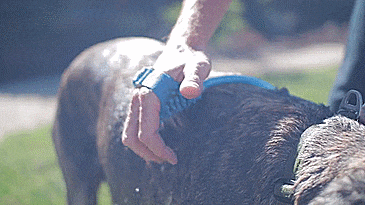 How it works is, you simply connect the device to your garden hose or shower using the included adapters, attach the Aquapaw to your hand using the buckle, and then turn your water on. You can then turn the Aquapaw on and off by just making a fist. Giving the device a simple squeeze with your fingers will turn the water on and shoot a stream of water out from the scrubbers. Just give it another squeeze to turn the water back off. Once you've figured it out, just apply some suds and start scrubbing.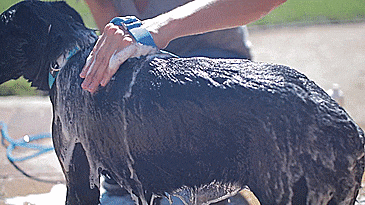 A perfect gift idea for your dog, the Aquapaw is the world's first wearable combination dog scrubber and sprayer which can be turned on and off by simply making a fist. The device is soft and flexible, can be worn for the entire bathing process, is blue in color, weighs just 13 oz, and measures 12 inches long x 8 inches wide x 1.5 inches thick.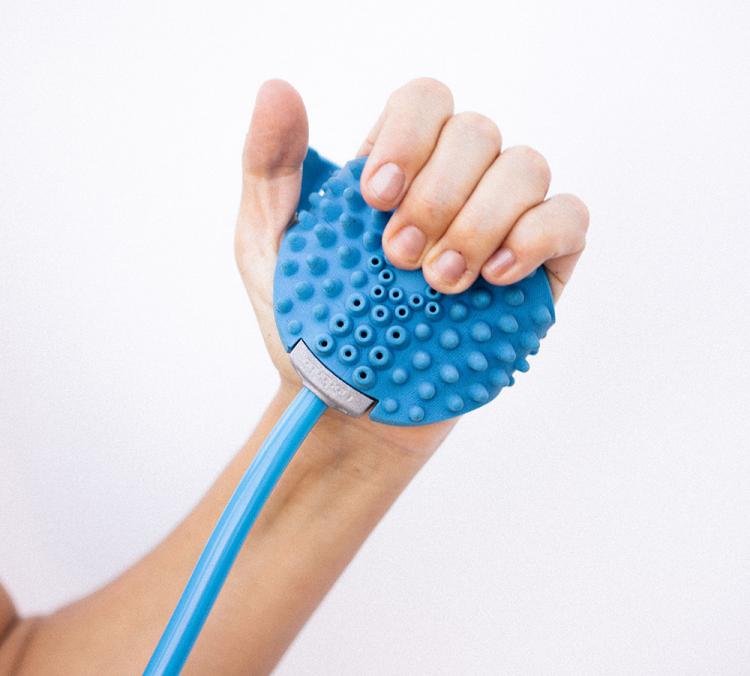 Too cold outside or would rather give your pooch a nice warm scrub-down inside? The Aquapaw actually comes with a splitter that you can easily install under your shower head so you can connect a hose right to your shower water line and regulate the water temperature to your dogs liking.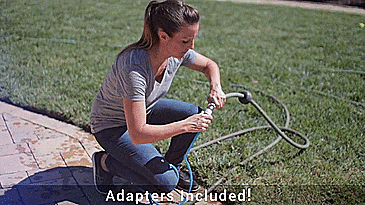 The Aquapaw was originally funded by a successful Kickstarter campaign where they raised over $40,000 back in December 2016. The palm dog scrubber is still in a pre-order phase on their website, and is expected to start shipping this Summer (2017).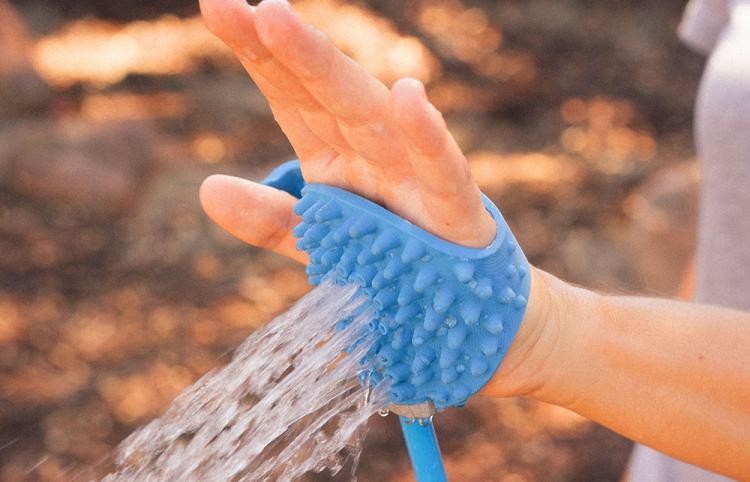 Check out the Aquapaw palm dog scrubber/sprayer in action via the video below.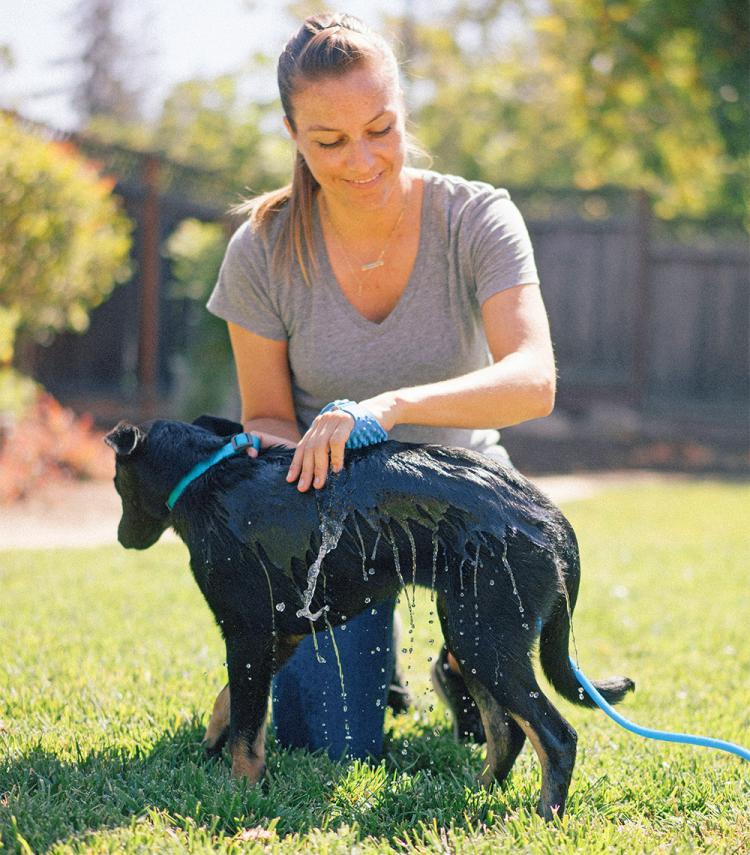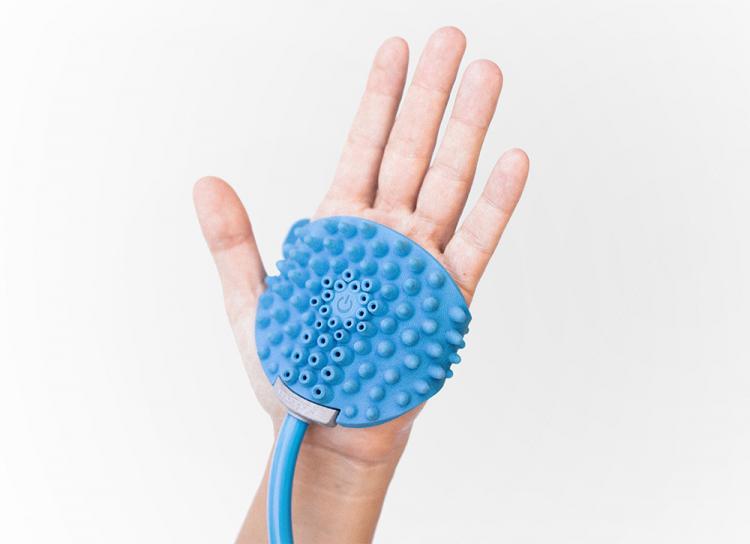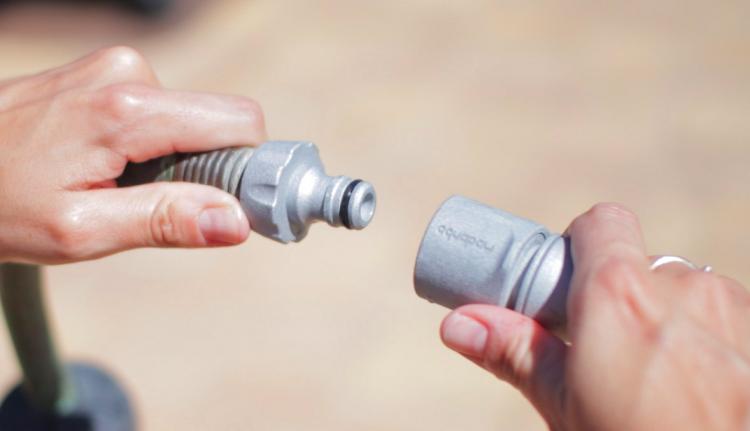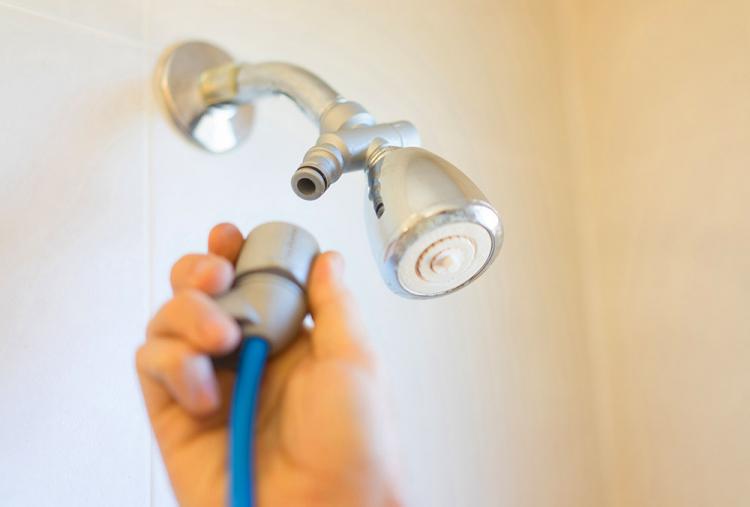 Subscribe To Our YouTube Channel