This Animated Monster Eyeball Doorbell Is Perfect For Scaring Trick-or-Treaters
By Ryan on 09/02/2021 9:55 AM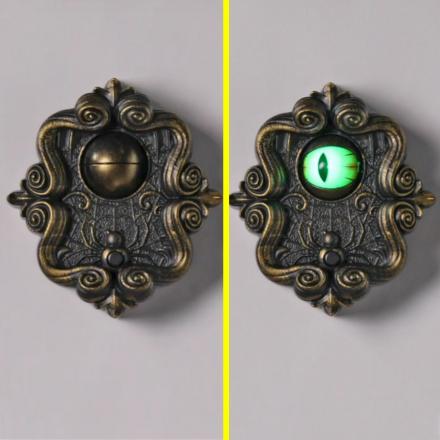 Everyone loves a good prank, it's the reason why those prank videos on YouTube have hundreds of millions of views. The whole prank act gets even better if the people closest to you are involved. Family, friends, and colleagues can make a good prank great. Now when your friend's priceless reactions can be caught on camera that is like the Holy Grail. They would be funny memories that would last a lifetime, not to mention the banter that would be involved. Imagine the fun you would have with an animated doorbell that has a glowing eye. On top of that, when the doorbell is pressed, the glowing eye moves from side to side and recites a chilling greeting.
This animated eyeball doorbell is just the perfect level of creepy for even kids to enjoy. It has a large eye on the middle with an antique gold finish to complete the eerie style. When the doorbell push button is pressed, the eyeball lights up with a creepy green glow and a scary voice says, "I see you, I'm watching you, I just see you, please come in." The voice is in a spider accent so it gives off quite the spooky vibes. You won't need to venture outside to get one over your family or friends with this Halloween-style doorbell.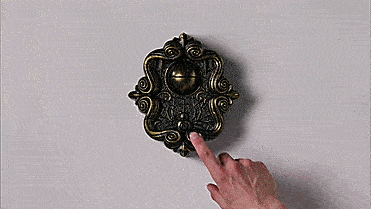 Indeed, this doorbell would make an ideal outdoor Halloween decoration just by hanging out on your door. Your neighbors will look in awe and envy when your guests are shocked to bits when they experience it in action for the first time. During Halloween, the kids who go around ringing doorbells will be in for a huge trick! They won't be expecting such a ghostly reaction from just a doorbell.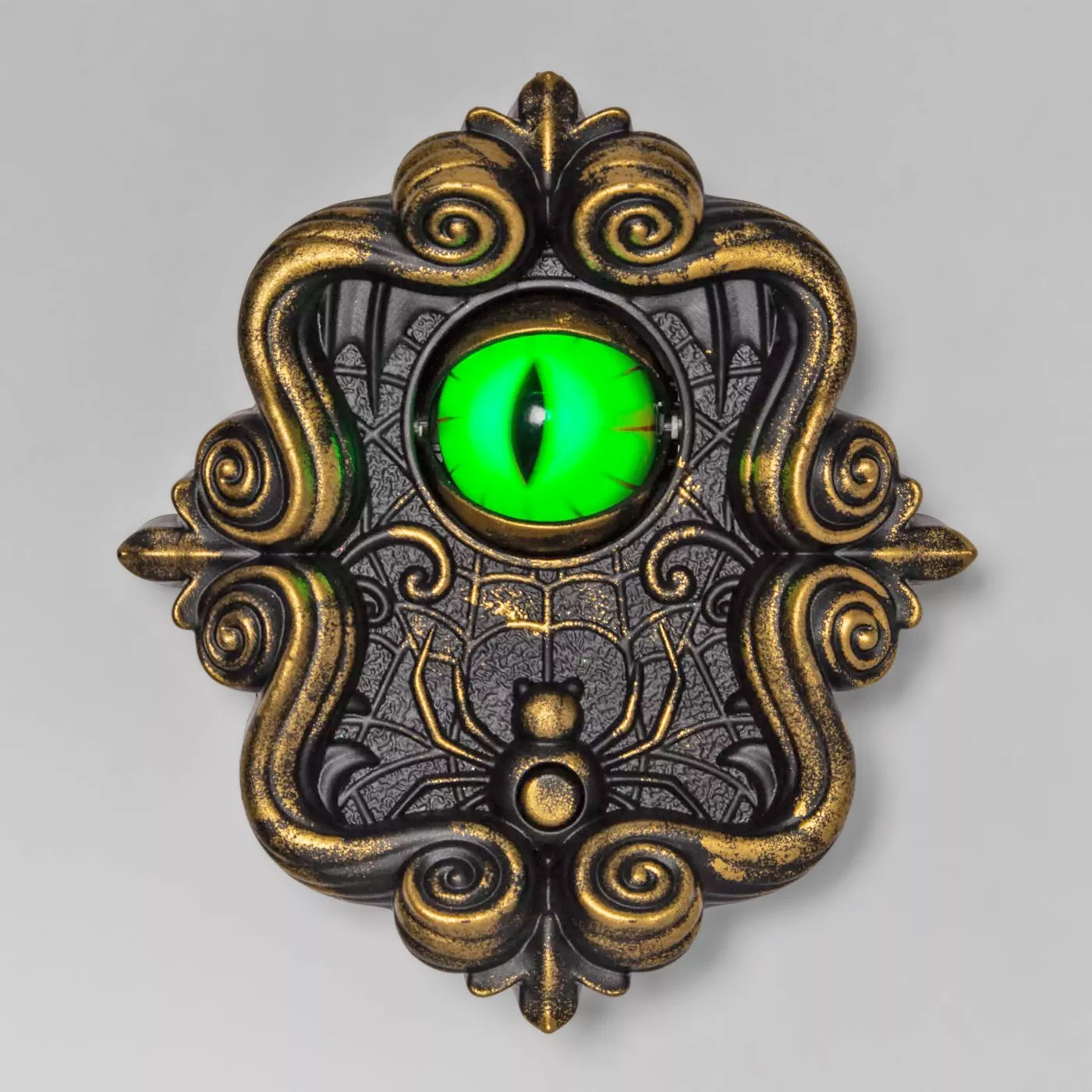 Better have those hidden cameras ready and record those precious moments. The voice is loud, clear, and creepy to give anyone a good scare. The style of this antique doorbell is versatile enough for it to be used indoors or outdoors. If hung outside, it's best if there is shelter from rain and moisture.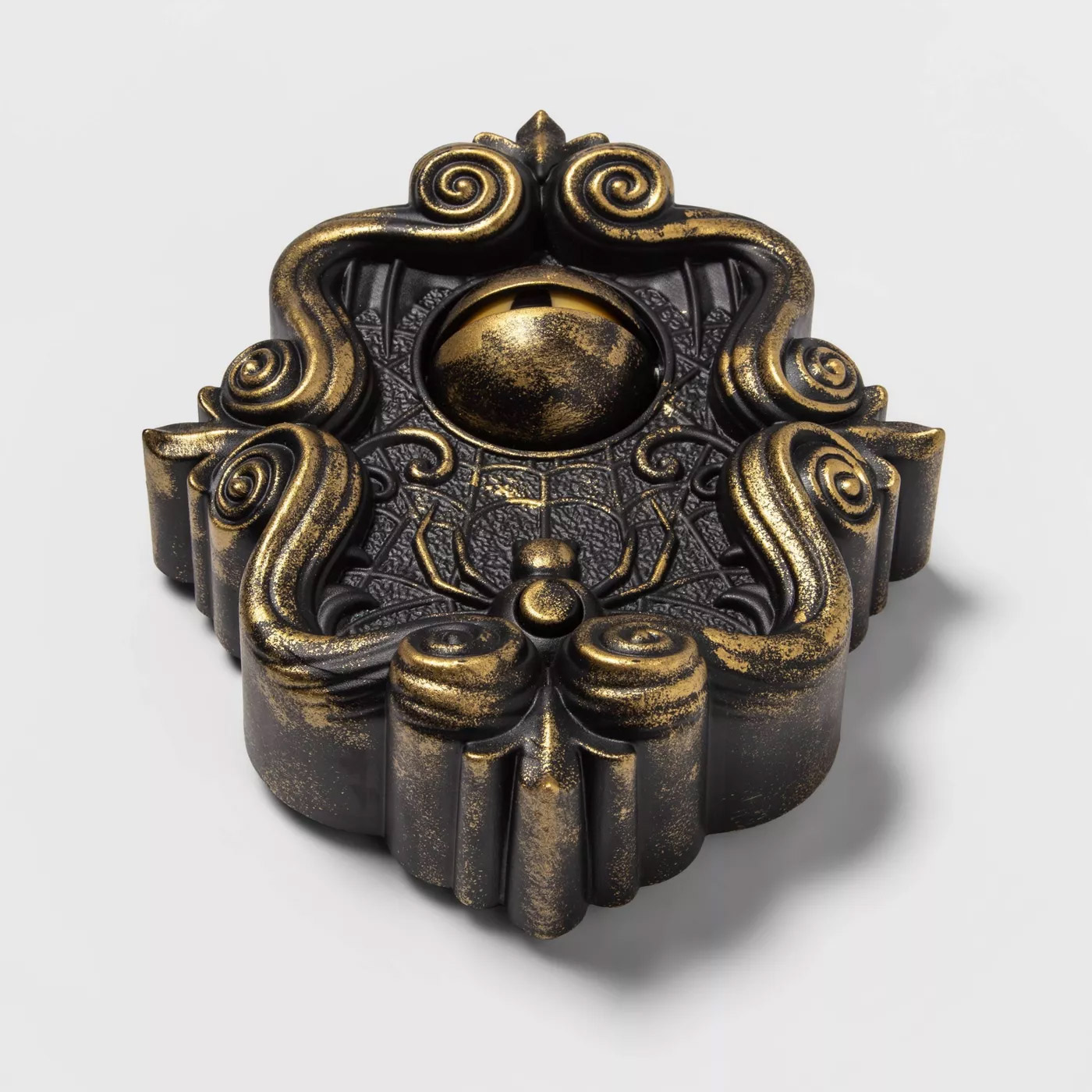 Everyone loves ringing a doorbell so you'll be getting plenty of compliments and comments about it. It's powered by a battery and has one included. It's made from durable and lightweight plastic which will not add weight to your door.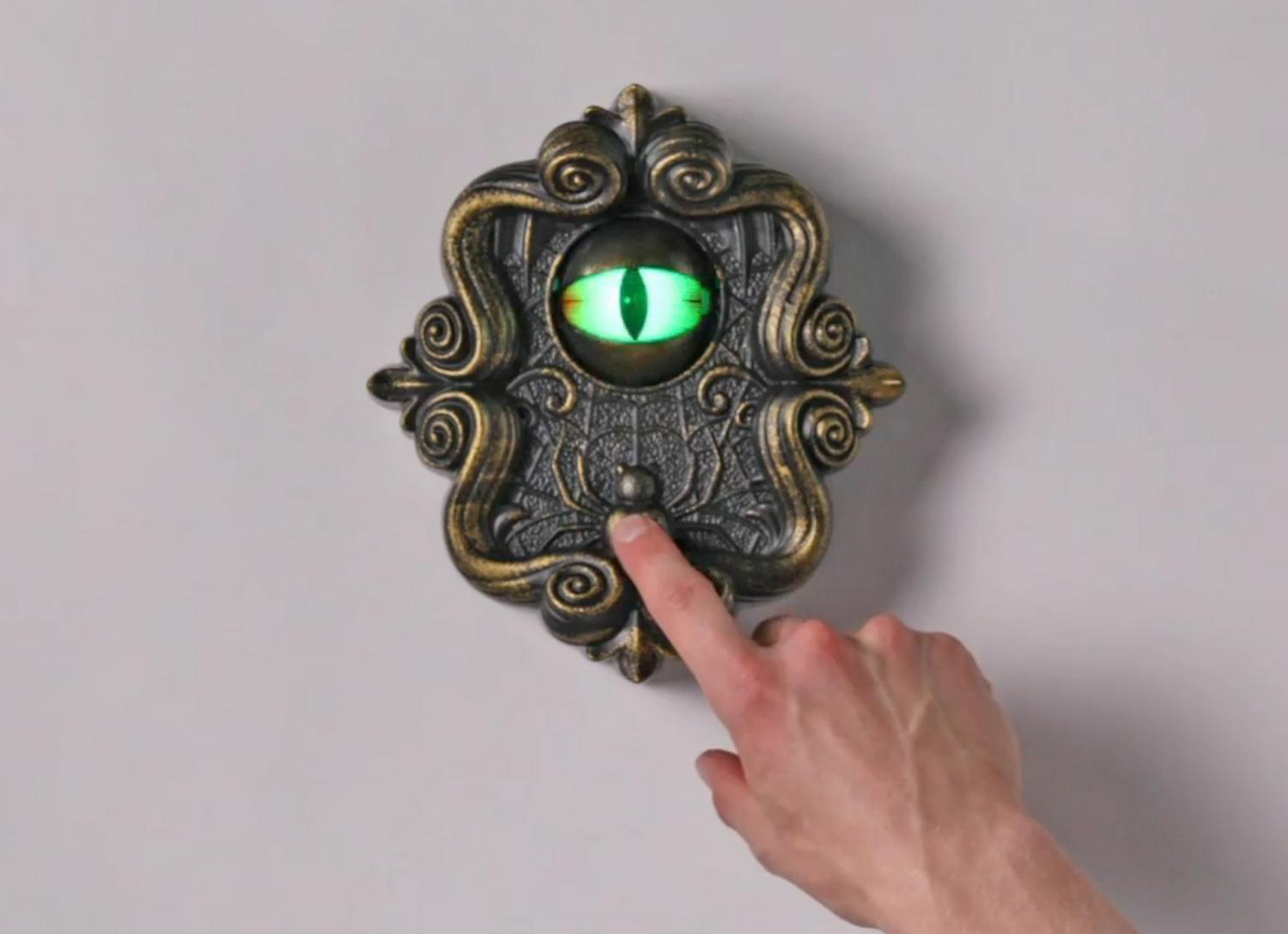 You can use it on your door, at a haunted party, or as a decoration inside the house for many years, the plastic material is also odorless. When the battery juice runs out, just unhook it and replace the battery, very easy to do. If you don't like a spooky vibe all year long, then you can just put it away and unleash it during the scary season.
The animated doorbell measures 7.9 (H) X 7.2 (W) x 2.7 (D) Inches so it will not be covering the whole door. The classic gothic design will match with any scary theme like Halloween parties. The battery-powered design means that the doorbell can be used anywhere even in your living space or in an entryway.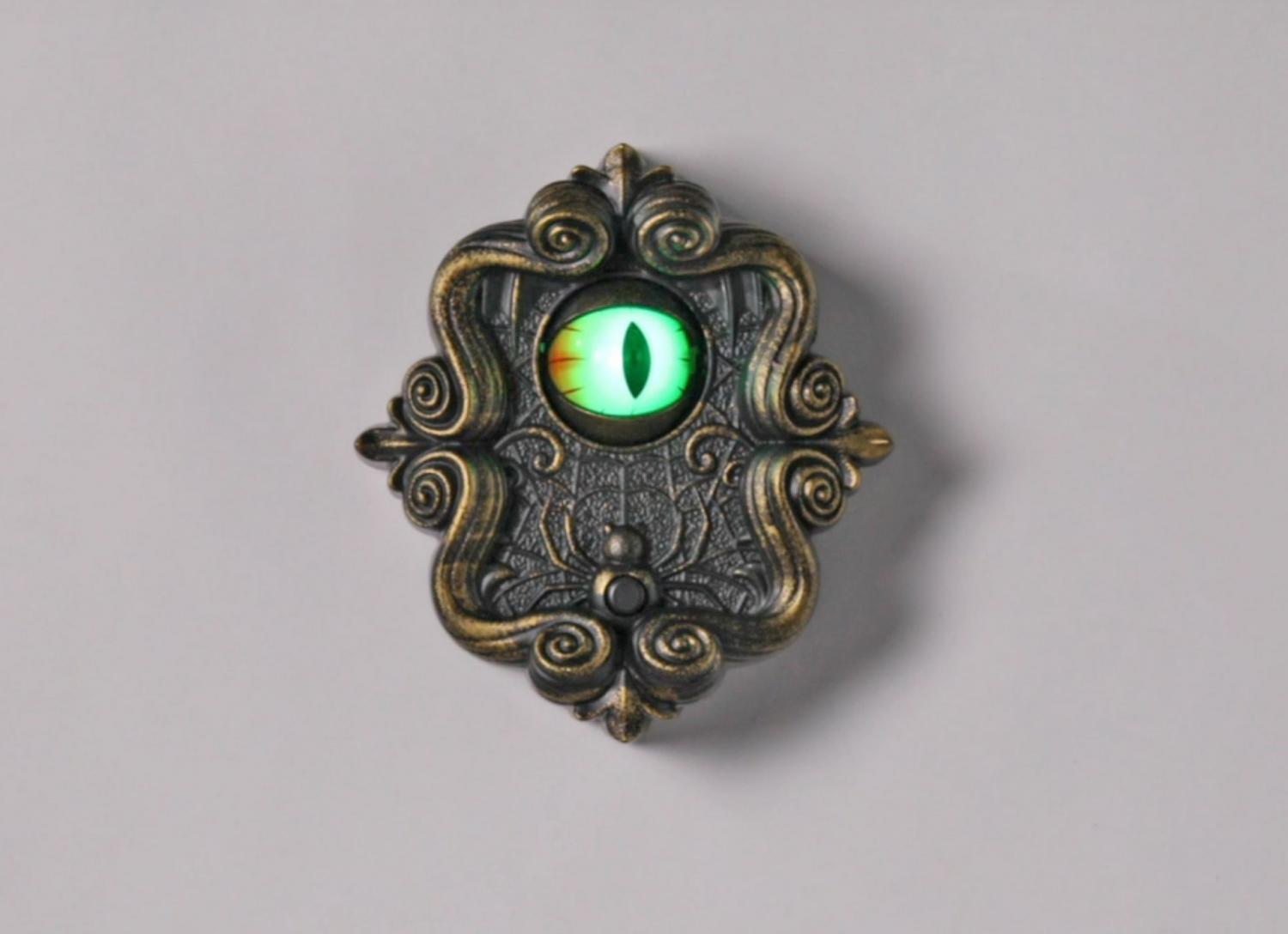 As a Halloween gift idea, this would totally bang and make an impression on someone who likes scary and eerie stuff.
Next time you're having people over for a barbecue or something, you can have it on your door, have some hidden cams installed and watch them go berserk one by one. Relax in the backyard while barbecuing while the arrived guests can make fun of the newcomers. This is a doorbell that will remind the trick-or-treaters all year round that you are the boss in the neighborhood.