Alpha Shovel: Extremely Rugged Multi-Tool Shovel With Saw Embedded In Handle
By Ryan on 01/16/2019 9:30 AM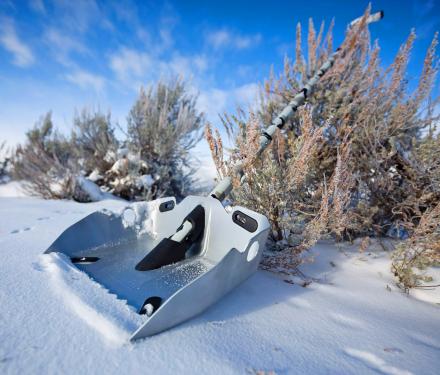 The Alpha Shovel is the self-proclaimed most bad-ass shovel, and is a giant, super durable, and rugged shovel that can take on pretty much anything you throw at it. The shovel comes with serrated teeth on the front of it that allows you to easily cut through ice, and is made from air-craft grade aluminum, which essentially makes it indestructible and built for life.

Sizes: Alpha | Stealth
The Alpha Shovel comes with optional shovel gliders that you can attach to the bottom of it to protect surfaces like your deck from getting scratched-up when shoveling snow, and even has a telescoping handle that makes it super easy to transport or store when not in use. Once collapsed, the handle neatly can connect right into two holes on each side of the shovel. Plus, there's straps and connectors on the shovel that allow you to easily carry it on your back or attach it to a bag.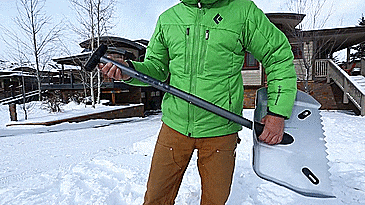 The Alpha Shovel comes with an optional D handle for a better grip, or a T handle for better compactability. But best of all, you can get an optional saw that is hidden away inside the handle, so that if there's something in the way of your shoveling, you can saw it away, and be on your way.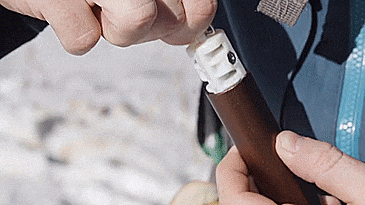 Made and designed by DMOS, a company that makes innovative tools that are needed in the back-country, the Alpha shovel and its parts are all compatible with the rest of the product line in the DMOS family. So you can remove the handle and use it with any of their other shovels if needed.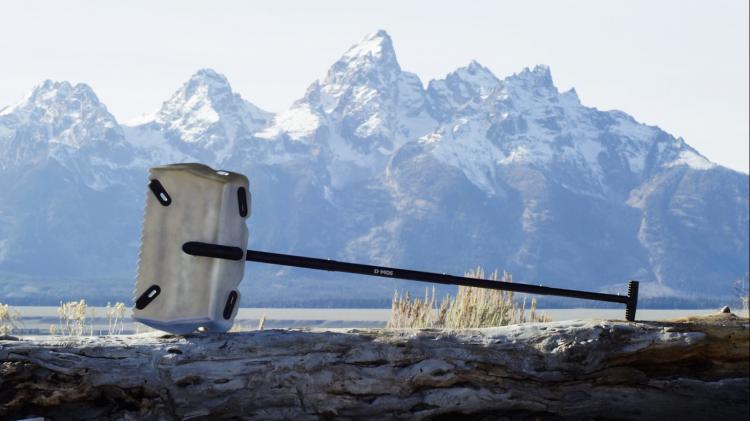 The Alpha Shovel's handle can adjust from a transportable length of just 18.5 inches long all the way up to 56.5 inches long for when in use. The blade of the shovel is made from T-6 6061 air-craft grade aluminum which won't ever bend, deform, or crack, and its finish is highly sandblasted and clear-coated to prevent snow from sticking to it.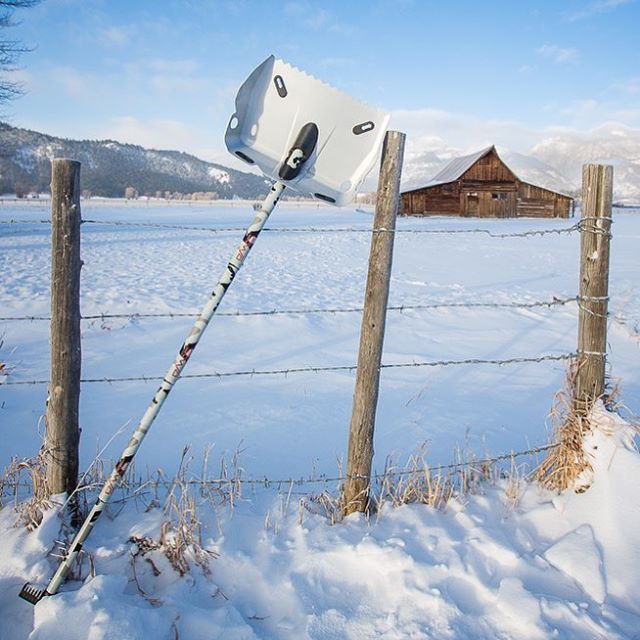 The shovel weighs 4 lbs, and measures 25 inches long x 12 inches deep.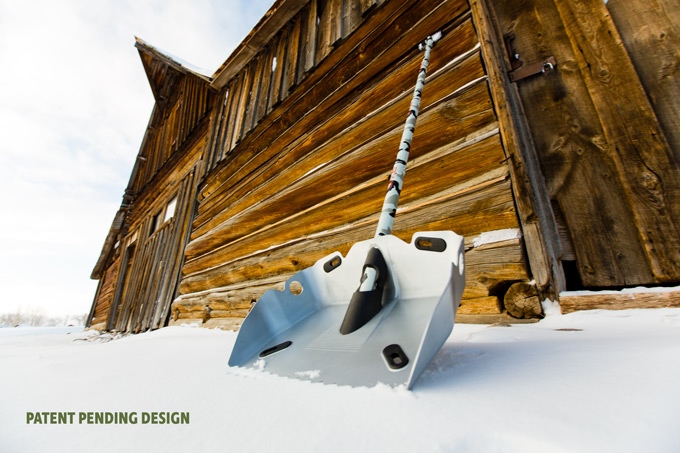 The Alpha Shovel is currently in a funding phase on Kickstarter with an estimated delivery date of June 2017, so go reserve yours now, or get more information on their website, and be sure to check out the shovel in action via the video below.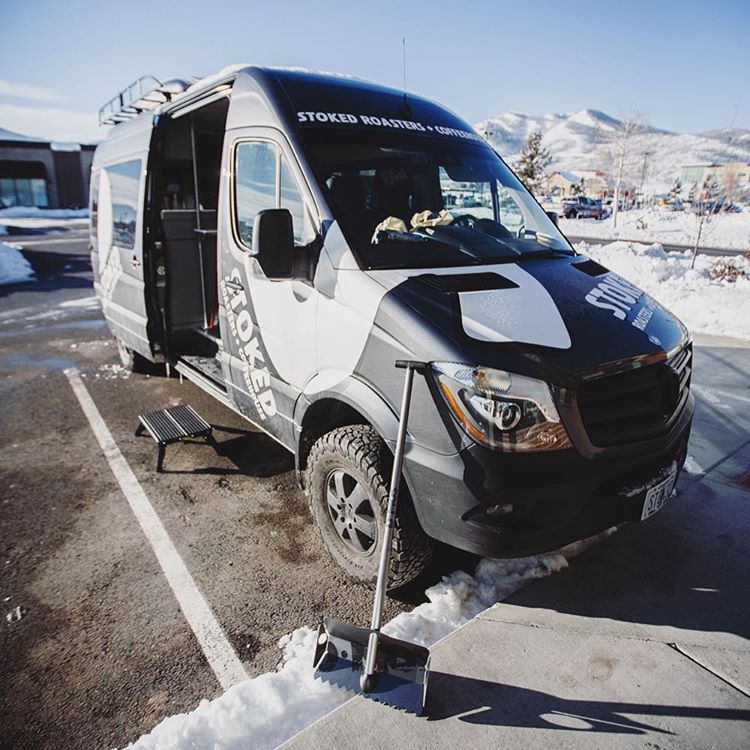 Some images credited to their Instagram account.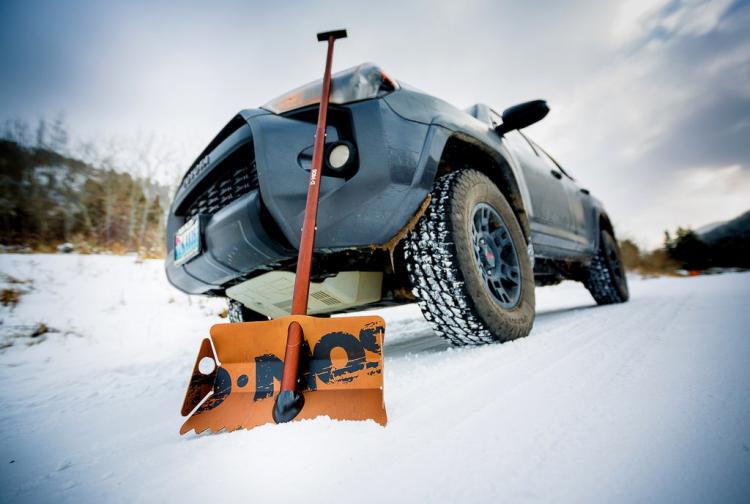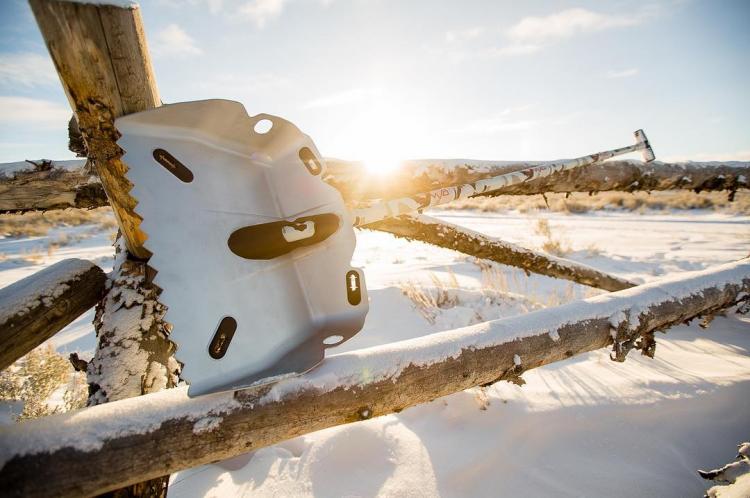 Subscribe To Our YouTube Channel