These Interlocking Letter Play Mats Let You Build Your Own Ball Pit
By Ryan on 10/13/2020 4:03 PM
You've probably seen the faux hardwood floor interlocking foam tiles that give your gym or playroom an extra classy and cool look, well these same type of tiles can be used to build your very own mini ball pit! These fun letter play mats make the perfect design to build one in your kids playroom. They connect just like jigsaw puzzle pieces, and you can build it up to form a pit in the middle where you can throw in a bunch of balls for your kids to play in.

Get a 200 pack of ball pit balls here
The interlocking letter kids play tiles come with 36 foam tiles that have removable letters or shaped on the inside of them, along with 24 edge pieces that allow to make a play mat without open jigsaw connectors on the outside.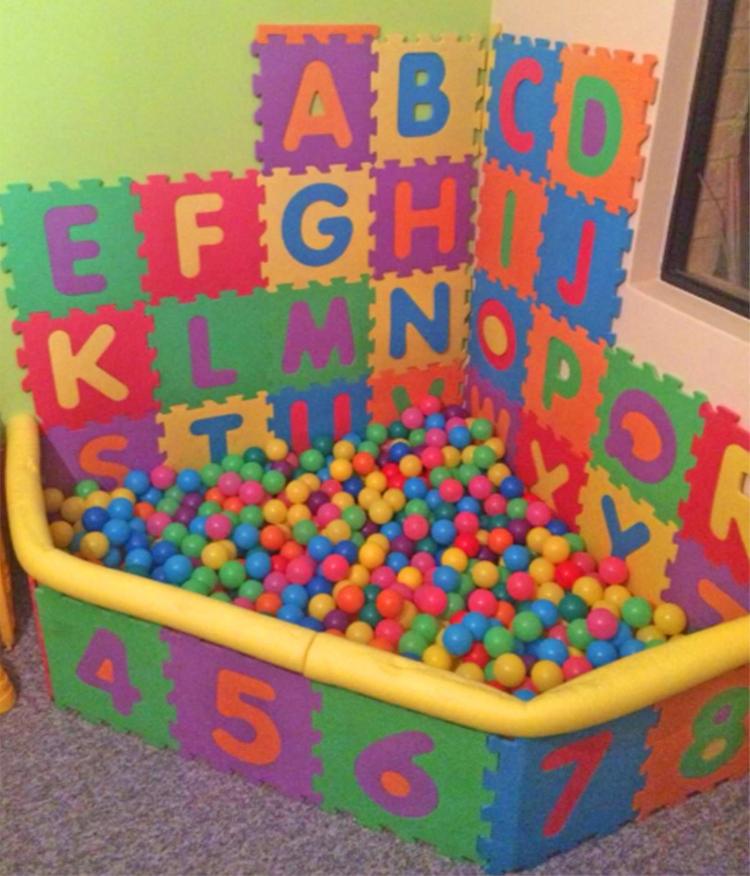 To build the foam tile ball pit, just connect the letter play tiles up like a gate around a small playmat that you've already created with the tiles, then push it into a corner for extra support. You can then build up the tiles extra tall where it's placed against the wall. Once finished with the pit, just throw in some play balls to create an extra awesome mini ball pit for your kids. You can get a 200 pack of ball pit ball here.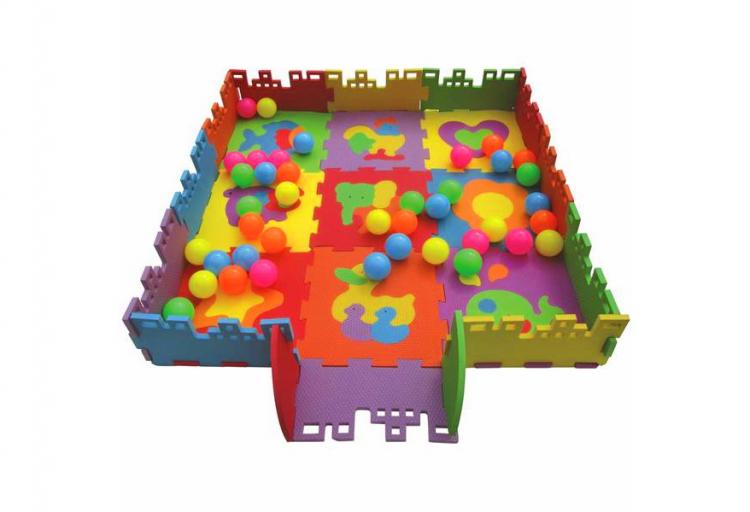 The DIY mini ball pit padded tiles come in a bunch of different colors and designs to choose from, including multi-colored, blue/grey, a modern selection of colors, multi/primary colors, along with pink/purple.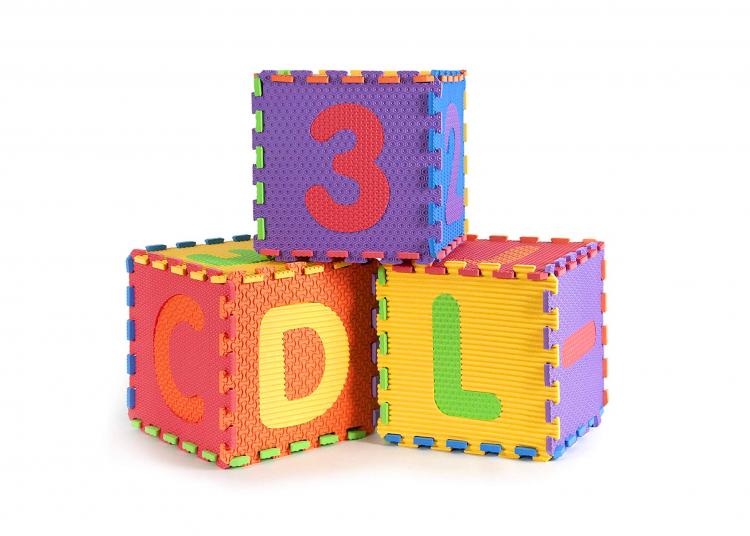 The interlocking foam tiles that let you build your own mini ball pit are best used with kids aged 3 and up, each tile measures 12 inches x 12 inches, should be wiped clean with soap and water when they need cleaning, and come with a total of 36 padded tiles that allow you to create up to a 36 square foot play mat.