Faux Hardwood Floor Interlocking Foam Tiles (25-Pack)
By Ryan on 10/17/2017 11:24 AM (Updated: 10/17/2018 11:40 AM)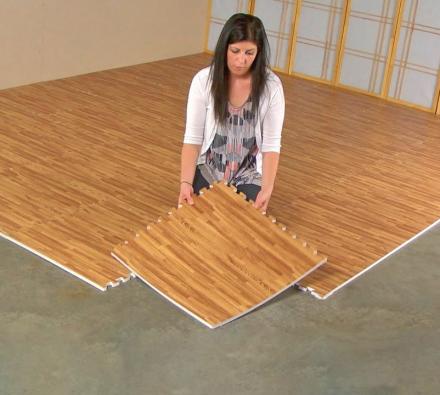 If you like the look of a hardwood floors, but are looking for something a bit softer, you might want to try these interlocking foam tiles that are made to look like real hardwood flooring. They lock together like puzzle pieces, making them easy to install in any room, and make for a great rug replacement in the kitchen, or a soft yet classy pad for an exercise room or a kids play room.

Versions: Regular | Reversible | More
You can use the padded fake hardwood flooring tiles to cover just parts of a room, or you can cover the entire surface area of a room by using a tape measure, a utility knife, and a straight edge knife to get right up against the borders of the room.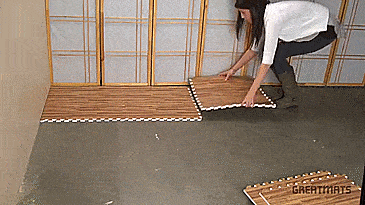 Since the edges of the interlocking foam hardwood tiles are shaped like a puzzle piece so that they can easily be connected to one another, the tiles come with straight edge pieces that you can connect to the outer edges of the end tiles to make it look great on every edge once you're done installing them.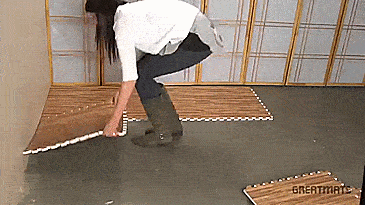 With the purchase, you'll get 25 foam tiles along with 2 border connectors for each tile. Unlike hardwood floors, these foam mats protect your spine, hips, knees and elbows while you walk on, exercise on, or play on. The foam tiles also protect your floors from damage against dropping items and other accidents.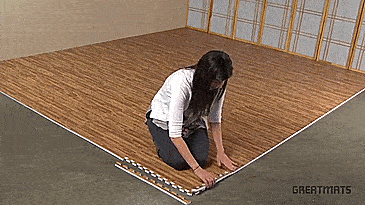 These stylish fake hardwood floor tiles are made of high density non-toxic EVA foam. The great thing about the tiles are that you can add and remove tiles at any time if wish to make it bigger, make it smaller, or just move it to a different room. No need to buy a whole new rug or type of flooring!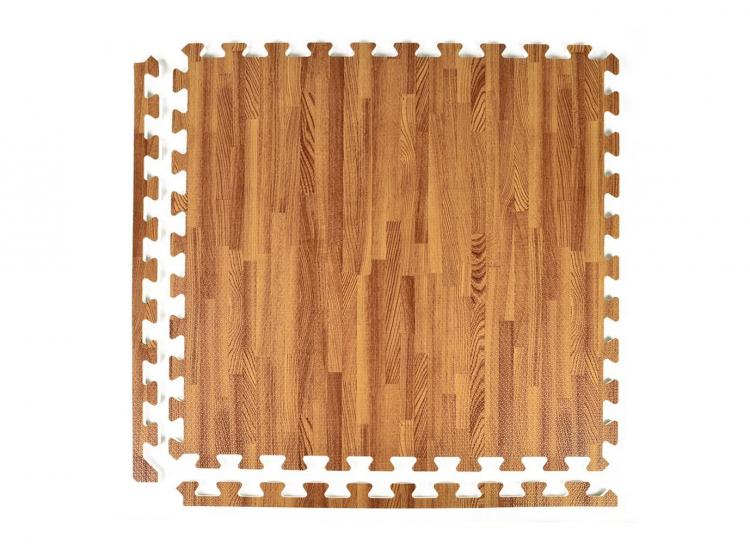 The foam hardwood floor tiles are perfect for any kind of room including kids rooms, work areas and garages, art studios, exercise rooms, kitchens, and more. Plus, since the tiles look like real wood, you won't have to sacrifice style in order to protect your flooring or yourself while using them. You will also love the cushion they provide as you walk on your floor.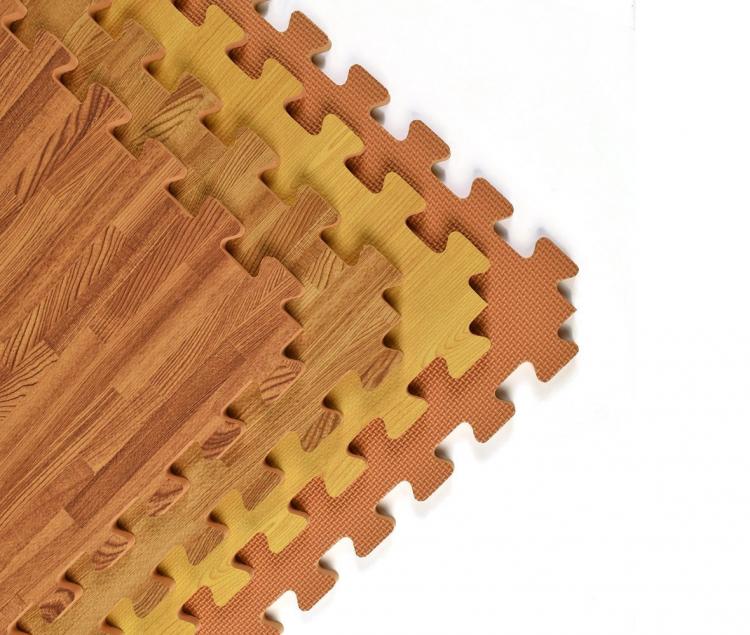 The hardwood floor foam mats come in a few different color choices to choose from, so that much like how you get to choose the exact finish color of your real hardwood flooring, you can also choose the color of your fake hardwood floors!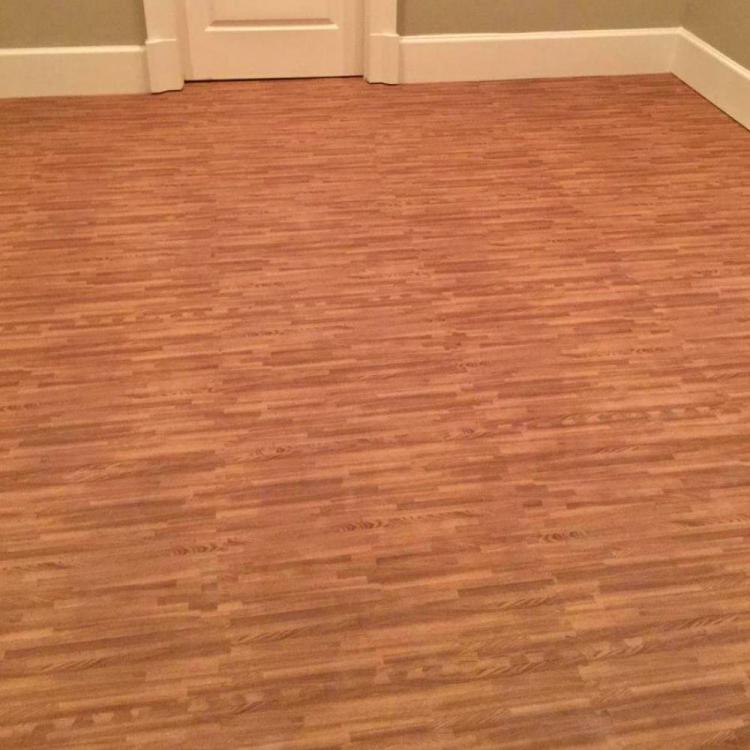 Check out the Greatmats fake hardwood floor foam connecting tiles in action via the video below.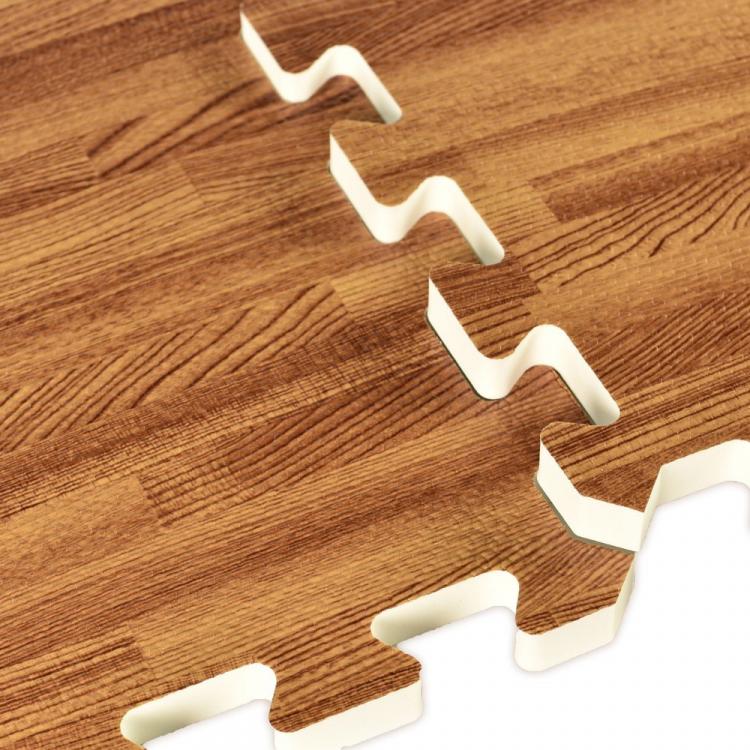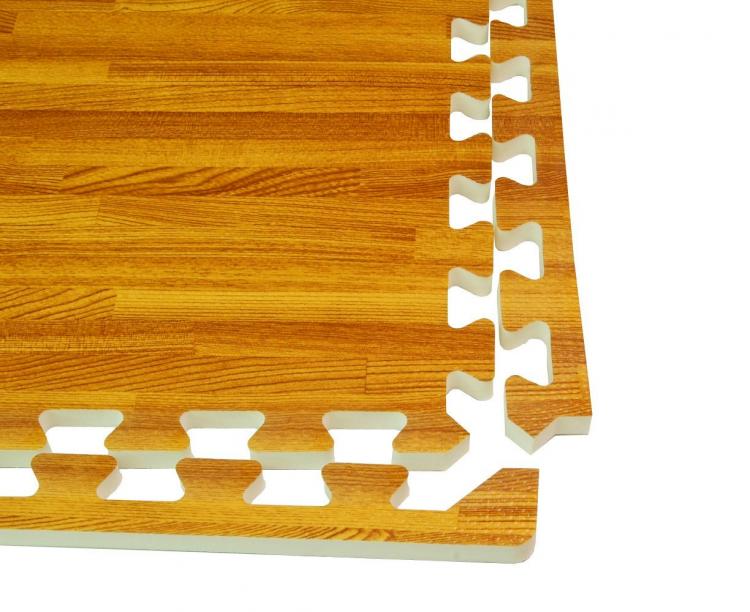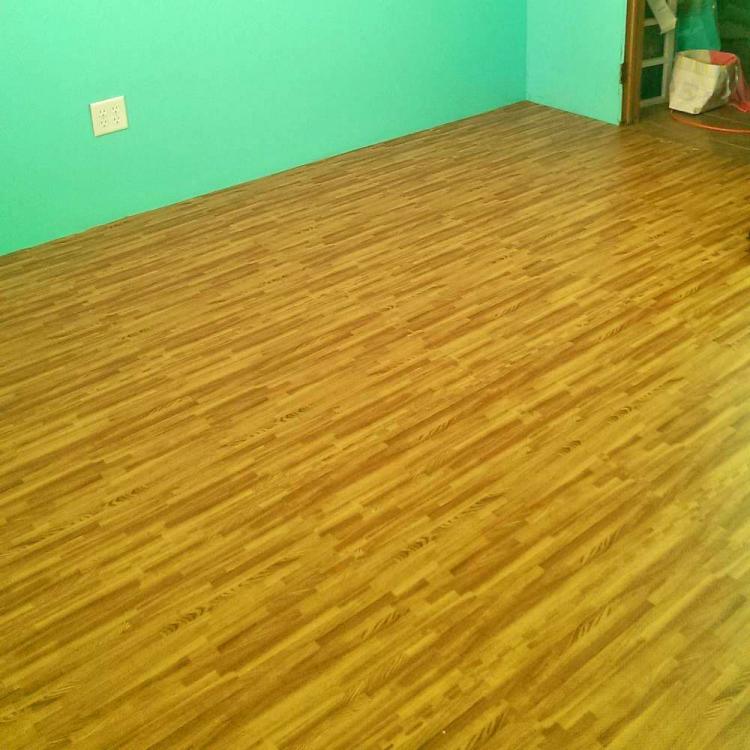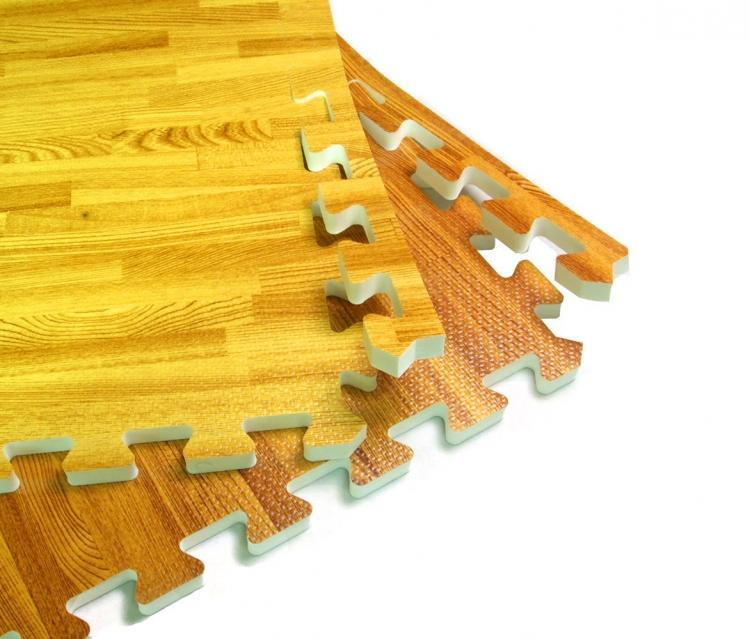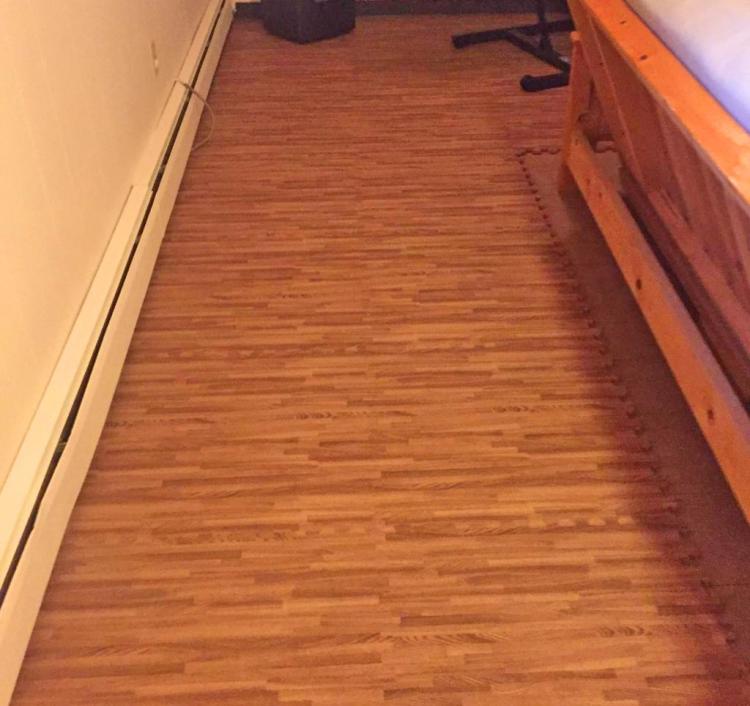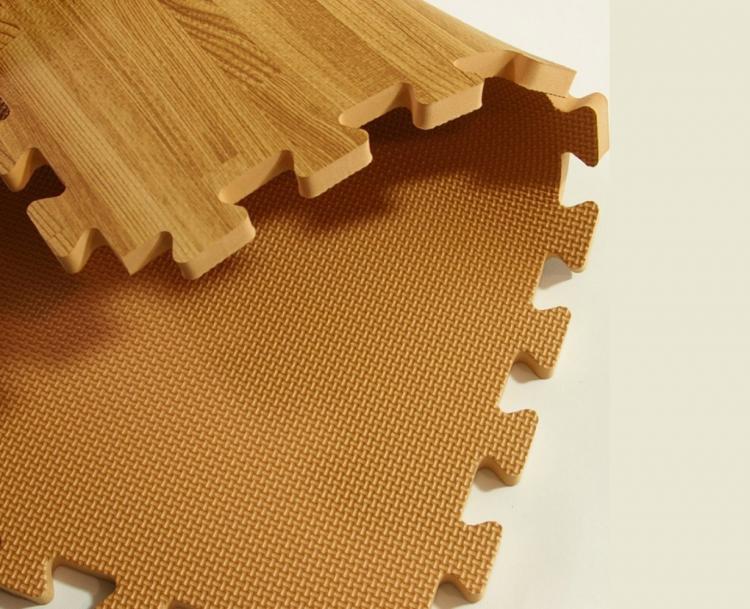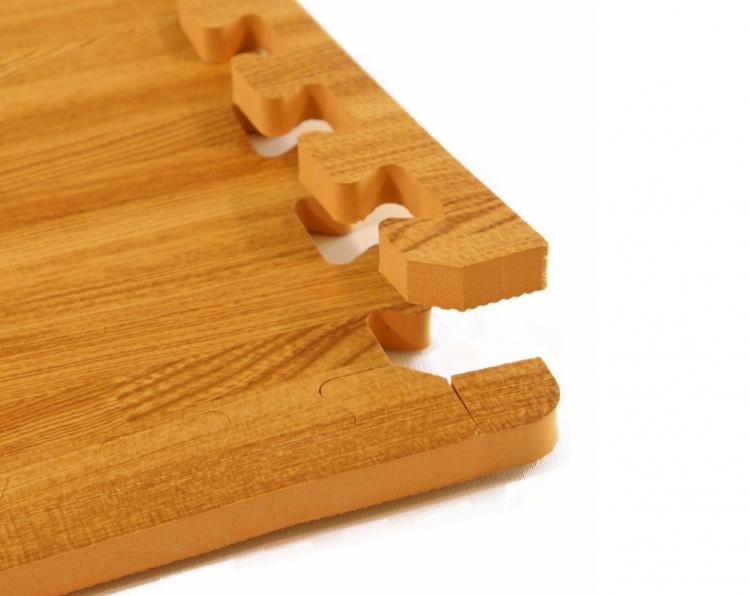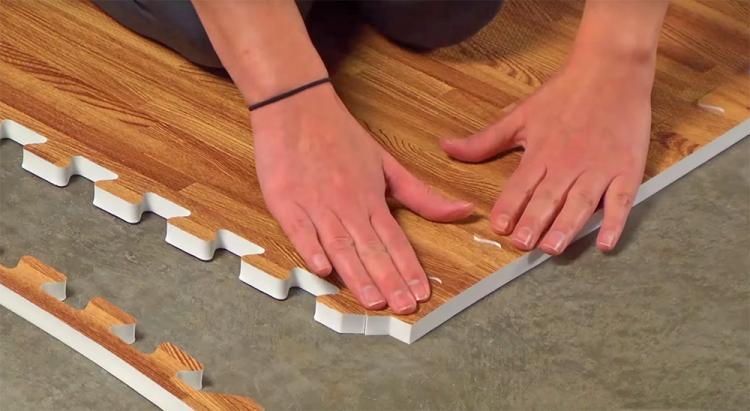 Subscribe To Our YouTube Channel