5-in-1 Opener Easily Opens Cans, Bottles, Jars and More
By Ryan on 05/08/2017 11:07 AM (Updated: 06/05/2018 5:41 PM)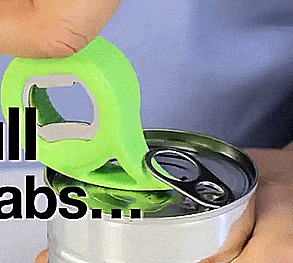 The Kuhn Rikon Auto Safety Master Opener is pretty much the Swiss Army Knife of openers. It's a 5-in-1 opener packed into one handy device that lets you easily open pop tabs, works as a twisting can opener, easily opens hard to twist jars, threaded bottle caps, and flip top bottle caps.
A perfect gift ideas for Seniors who have a hard time opening jars and bottles or anyone cooking in the kitchen a lot, the 5-in-1 opener has all of the features in one handy device to open pretty much any bottle, jar, can, or container that you can't seem to open with your hands.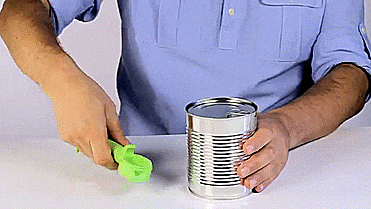 Easily use the pry bar and hook to open tabbed cans, use the texturized circular opening to open threaded bottle caps, flip it over onto the other side to open standard bottle caps, use the turning knob to open cans, and use the white button to close its jaws around the the lid of a jar to easily pry it loose so you can continue to open it with your hands.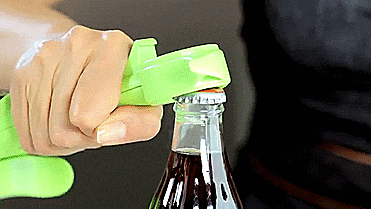 The way that the device opens a can, it will leave no sharp edges on the lid or the edge of the can, so it's safe to use for both kids and adults. A little grabber arm also lets you easily pick up the lid from the can without having to dig your fingers inside of it or tip it on its side.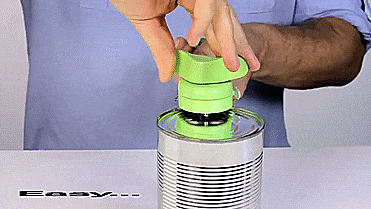 The 5-in-1 can, bottle and jar opener comes in a few different colors to choose from, has an innovative design that's both safe and ergonomic, is dishwasher safe, and measures 8.75 inches long.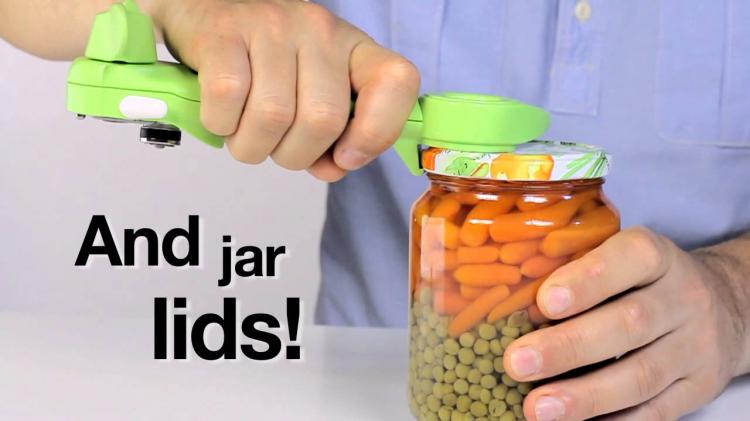 Check out the Kuhn Rikon Auto Safety Master Opener 5-in-1 opener in action via the video below.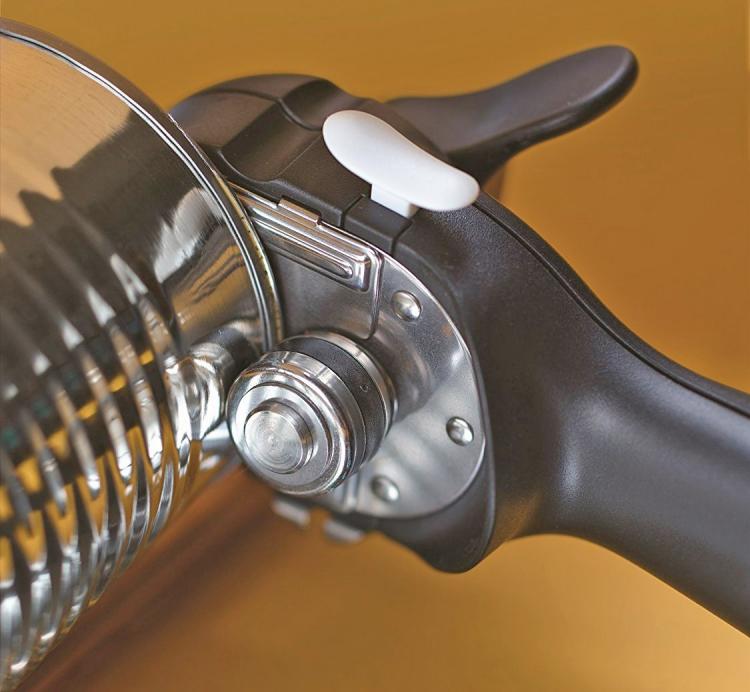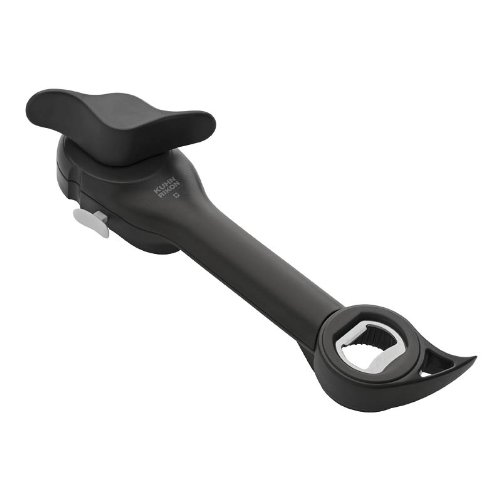 Subscribe To Our YouTube Channel