3D Unicorn Panties - Horned Unicorn Underwear
By Ryan on 04/05/2018 10:56 AM
Do you know what's rarer than a unicorn? A sexy woman wearing a unicorn horn on her butt. Don't ask me why it's just a fact. Although I'm not sure how she sits down while wearing it. This unicorn underwear (or Hipster style unicorn face knickers as the seller calls them) is super cute.

Note: Best when used with the 3D unicorn coffee mug
This underwear has a fixed plush unicorn horn and the unicorn face is appliqued. The horn is stuffed with polyester stuffing and has hand sewn detail. All I know is that someone has a serious case of unicorn butt. Diagnosed by me. It's a condition that makes your butt magical and sparkly. You'll probably also leave a rainbow trail in your wake wherever you go. Which makes you easier to follow at night.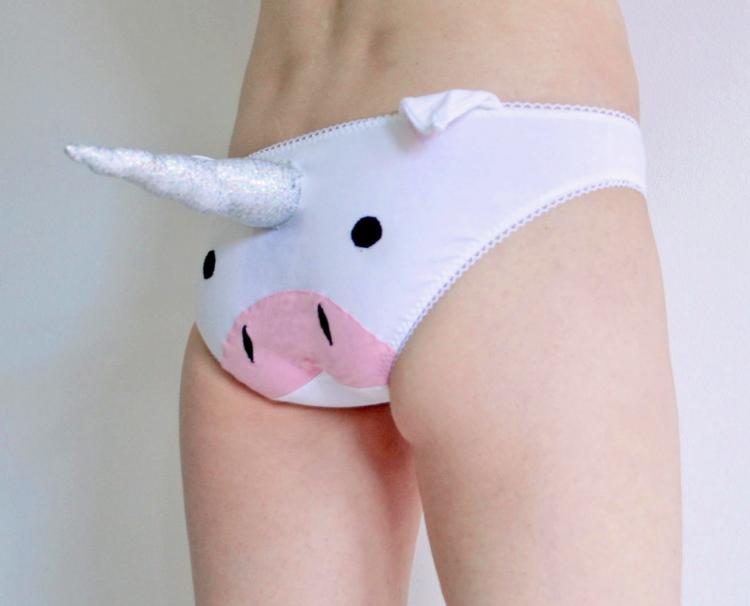 Who's the unicorn? You the you-nicorn. Shake that horn like you mean it. These are perfect for those of us that like to play unicorn games in the bedroom. Not that I would know anything about that. But if I did dabble in those kinds of freaky games, my unicorn name would be Glitter-Shine Sparkle-Puff. Not that I've given it much thought. Look, you brought it up. All I know is that I've never done that.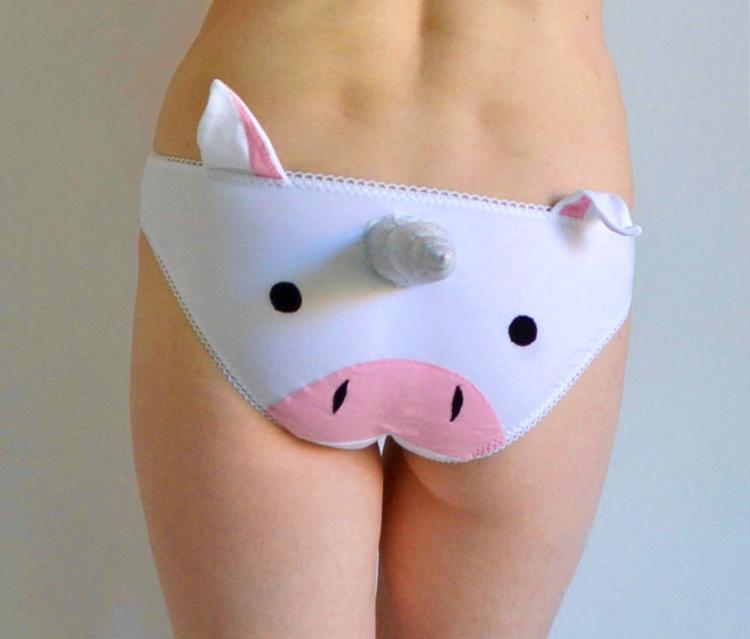 The 3D unicorn panties come in a plethora of different sizes to fit any-sized woman, is completely hand-made, should be gently handy-washed in cool water and laid flat to dry, and are made from a cotton lycra and have a picot edge elastic with a 100% cotton gusset.