This 3-Person Folding Chair Is The Ultimate Camping Accessory
By Ryan on 11/10/2021 12:41 PM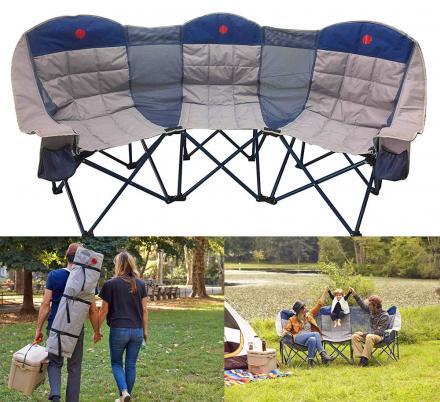 Sure, sitting by yourself is great and all, but sometimes you just need some company. While camping, you'd like to snuggle up with your family, especially if it's just you and your significant other and a kid or two. This ingenious camping chair fits 3 people, and folds down to around the same size as a regular folding outdoor chair to easily haul it around. The best thing is, it's slightly curved, so you won't have to sit elbow to elbow with the person next to you. It's the perfect gift idea for camping lovers.

Sizes: 3 | 2 | 1
It's called the OmniCore Designs MoonPhase Home-Away LoveSeat, and it might just be the quickest and easiest way to set up outdoors seating for up to 3 people while camping, hunting, fishing, or just at the park or your backyard. The same chair also comes in versions for just 2 people, and even a 1 person chair with the same comfy design if your riding solo.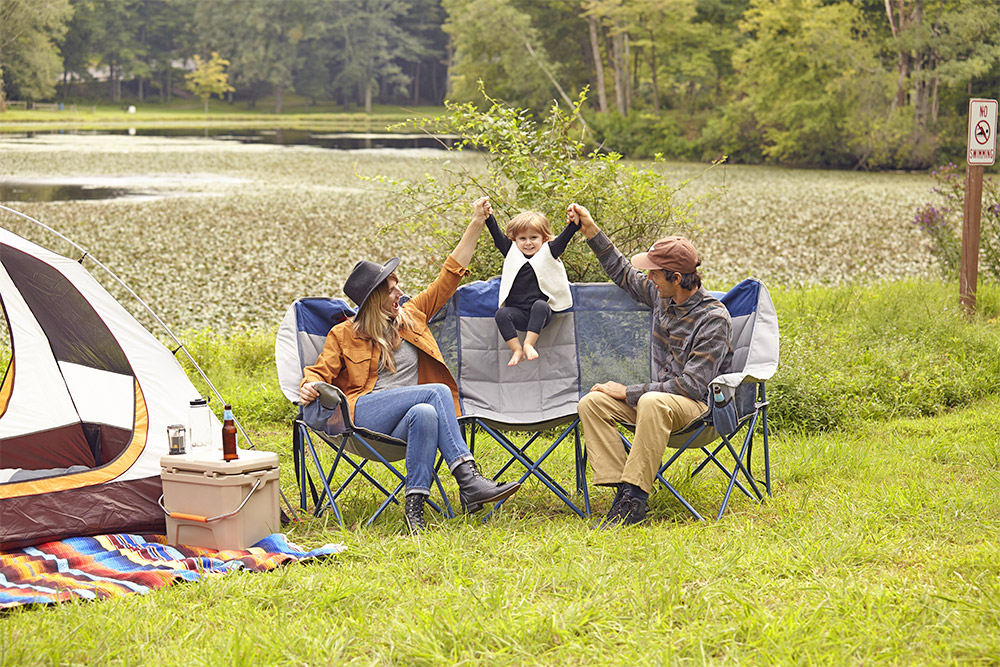 The 3-person camping chair uses a screen-like material in between each seat so that air can still get through to keep a breeze flowing in-between each person. The seats are also extremely durable, as each seat can hold up to 300 lbs, giving the 3 person camping chair a maximum weight of a whopping 900 lbs.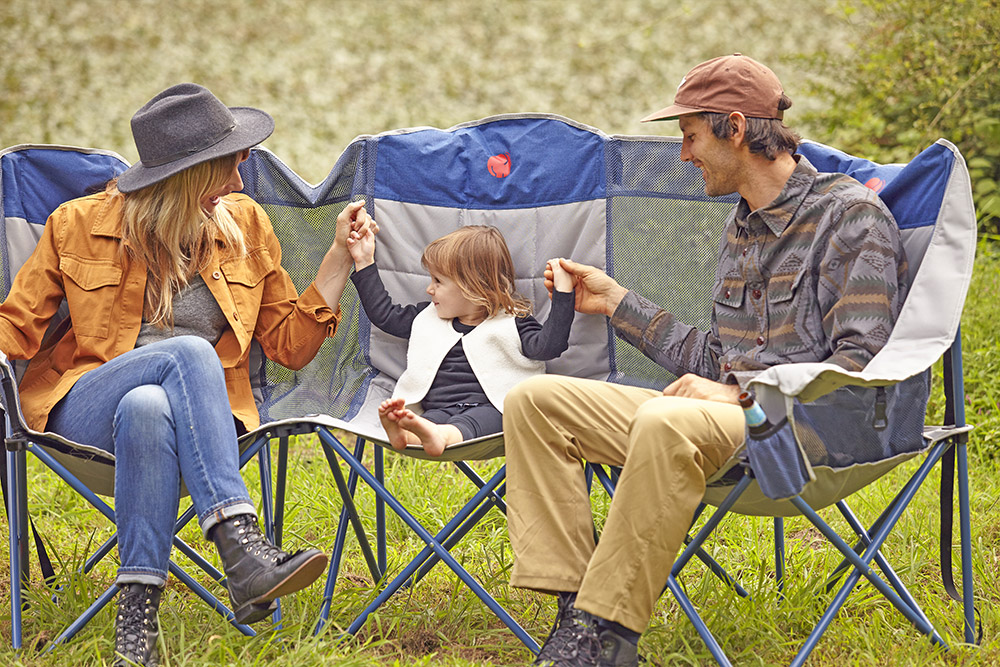 The seats on the 3-person outdoor folding chair is made with super comfy double layered quilted padding. The seat is also made using rugged 600 denier PVC polyester fabric, which is insulated and puncture-resistant so you won't have to worry about tearing the chairs. This also means it'll last for years to come.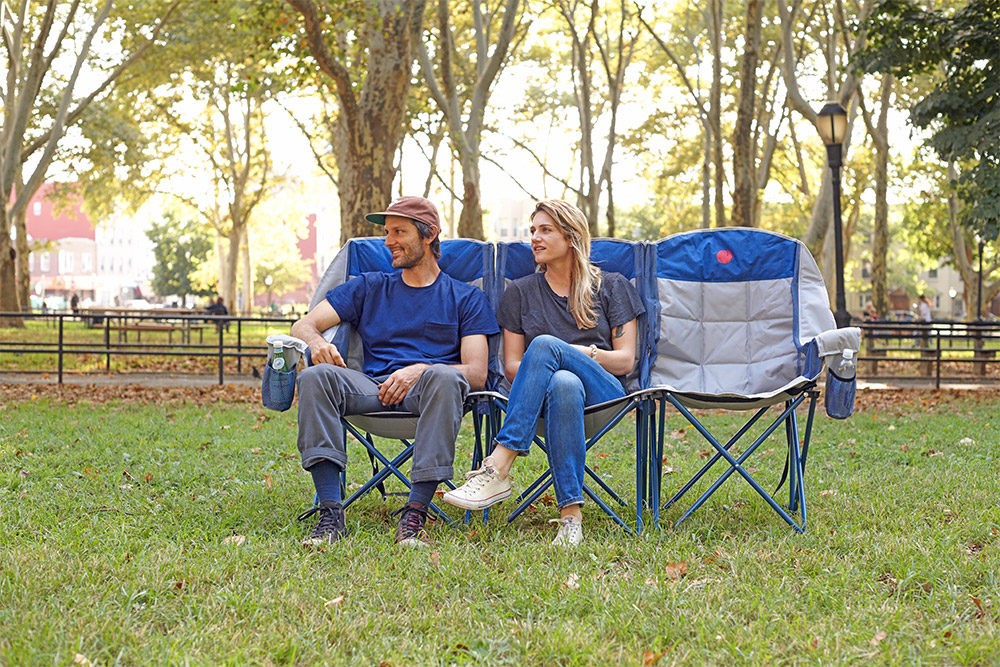 Each side of the 3-person camping couch has ergonomic sloped armrests with drop-down cup holders, along with pockets on each side to hold and secure your essentials. The folding camping sofa even features an attached bottle opener on the side of it for when you need to crack open a cold one without having to go fetch an opener.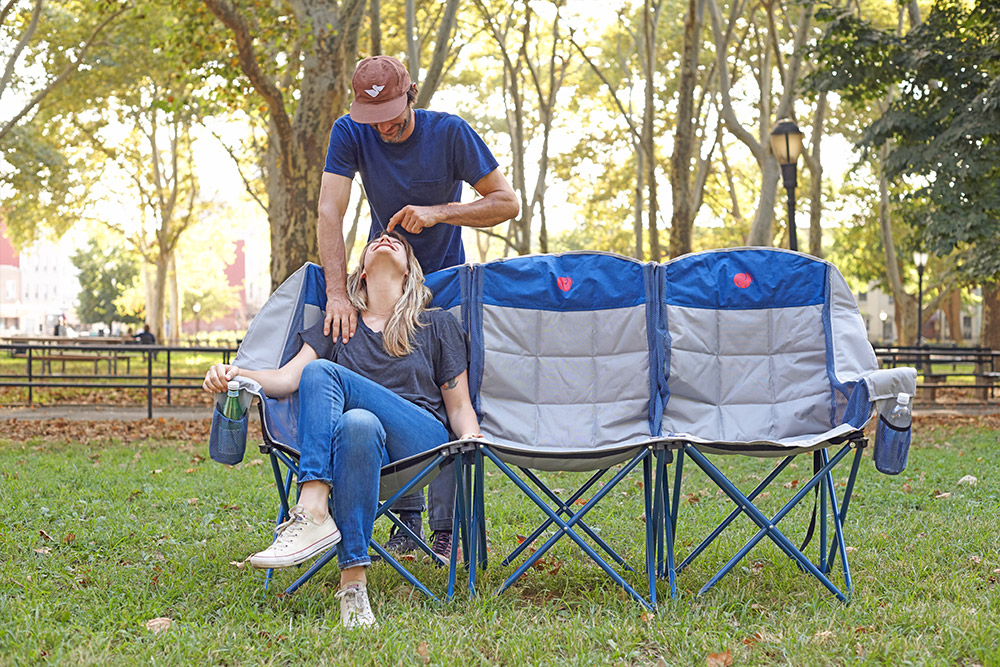 When you need to head out, the 3-person camping chair rolls up super quickly, and allows you to wear it like a backpack while transporting. This way you can have both of your arms open for carrying other stuff. Once folded-up the camping couch secures shut using Velcro strips and 3 buckles.