This 19th Century Wooden Sausage Cutter Makes Slicing Meats and Cheeses Very Satisfying
By Ryan on 12/06/2021 8:55 AM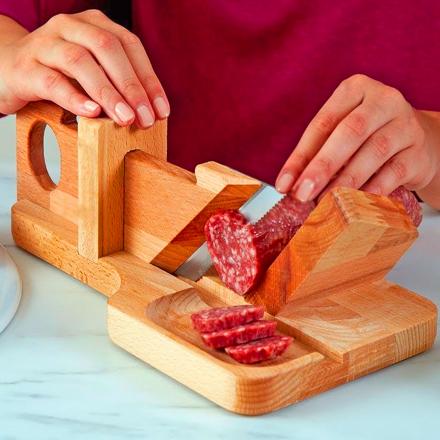 For years, people have been inventing high-tech gadgets specifically designed for meat. Stuffed meatball maker, anyone? What about the steak thermometer with the LED light? But every now and then, you need to stop looking into the future and start taking cues from the past. After all, people back in the day didn't have cutting edge solutions like the floating bbq grill. They were folks of grit and determination, people who had to make do with simple materials like iron, brick, and wood.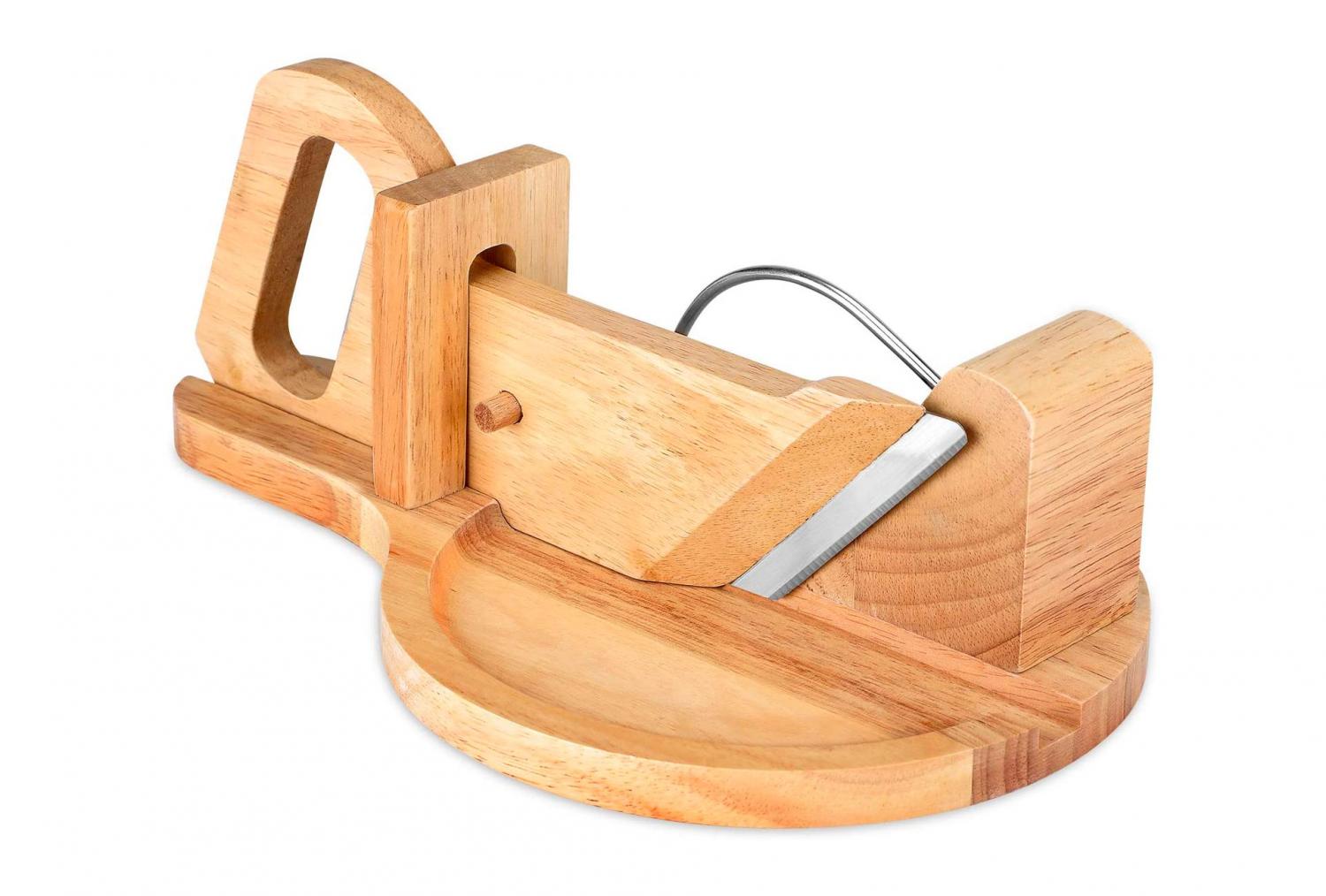 In honor of these simpler times, I'm happy to introduce a device that needs no futuristic update. Say hello to the wooden salami slicer that was inspired by a design from the 19th century! Simple yet effective, this traditional wooden sausage cutting tool is constructed from real beachwood, so it could double as an attractive charcuterie board.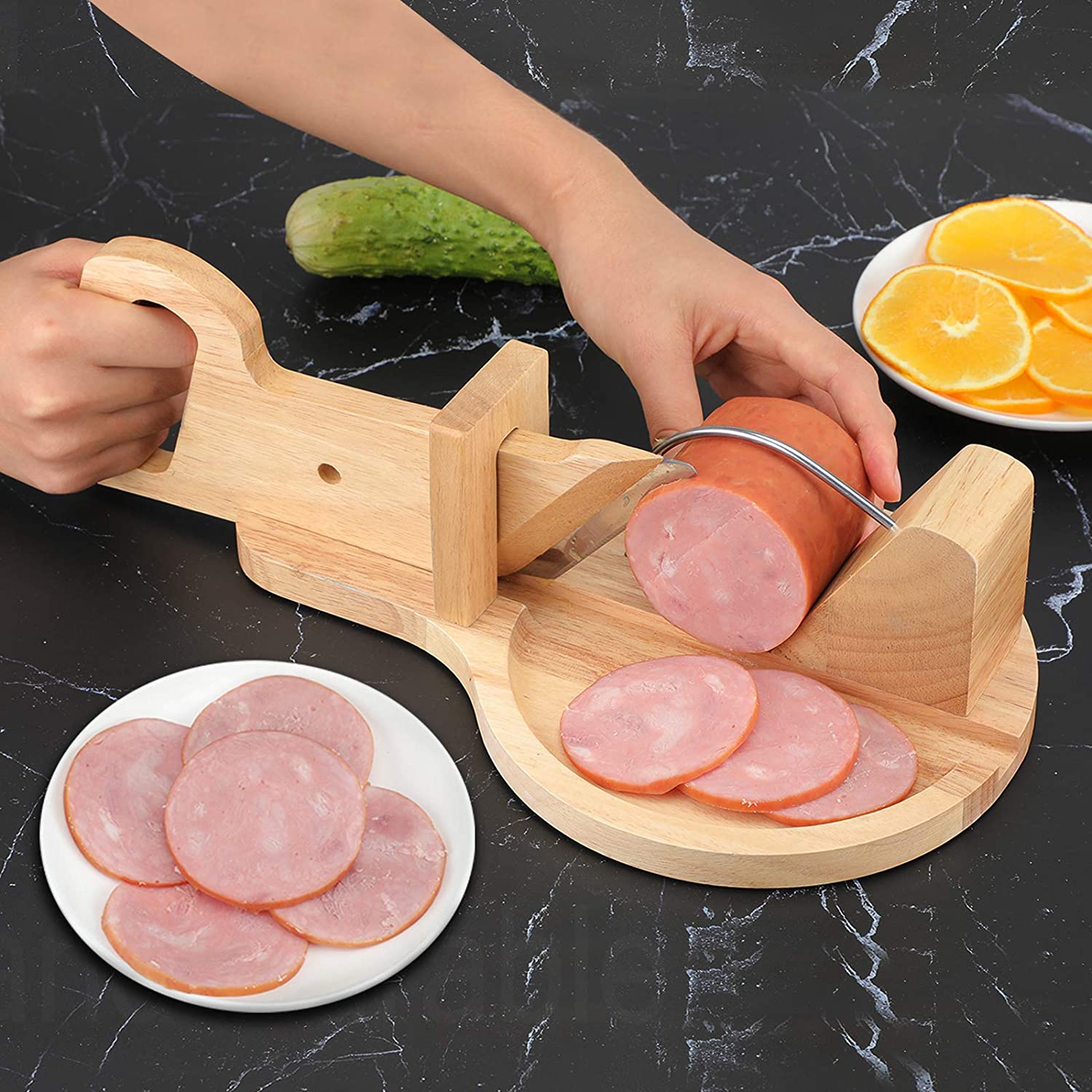 Aside from the serrated stainless steel blade, the entire device is made of wood, including its wooden safety peg. Using it truly feels like you've stepped back in time.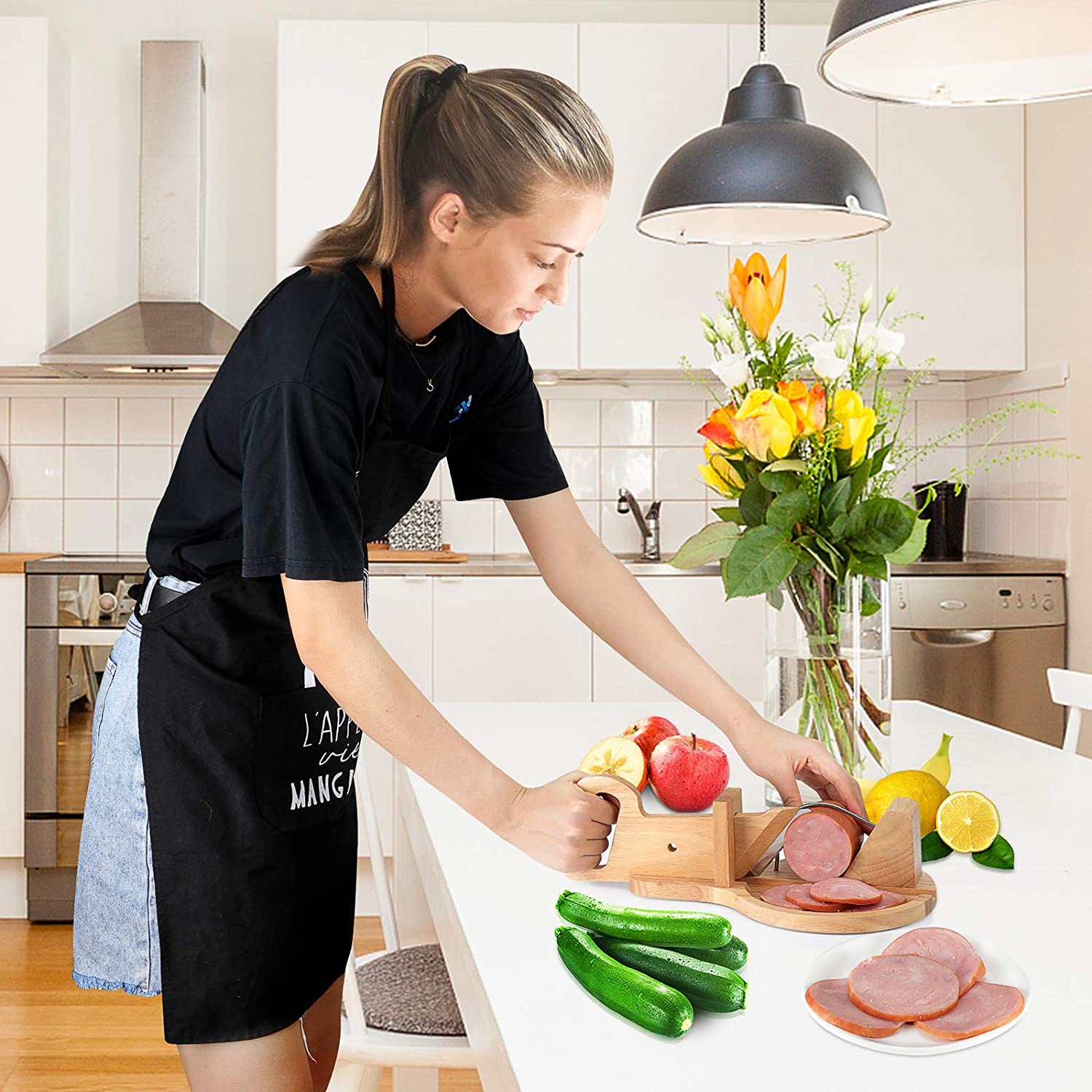 This old-timey sausage slicer is the perfect size for cutting salami, hard cheese, fruits and veggies. Basically anything up to 2.5 inches wide can be expertly cut using this salami slicer.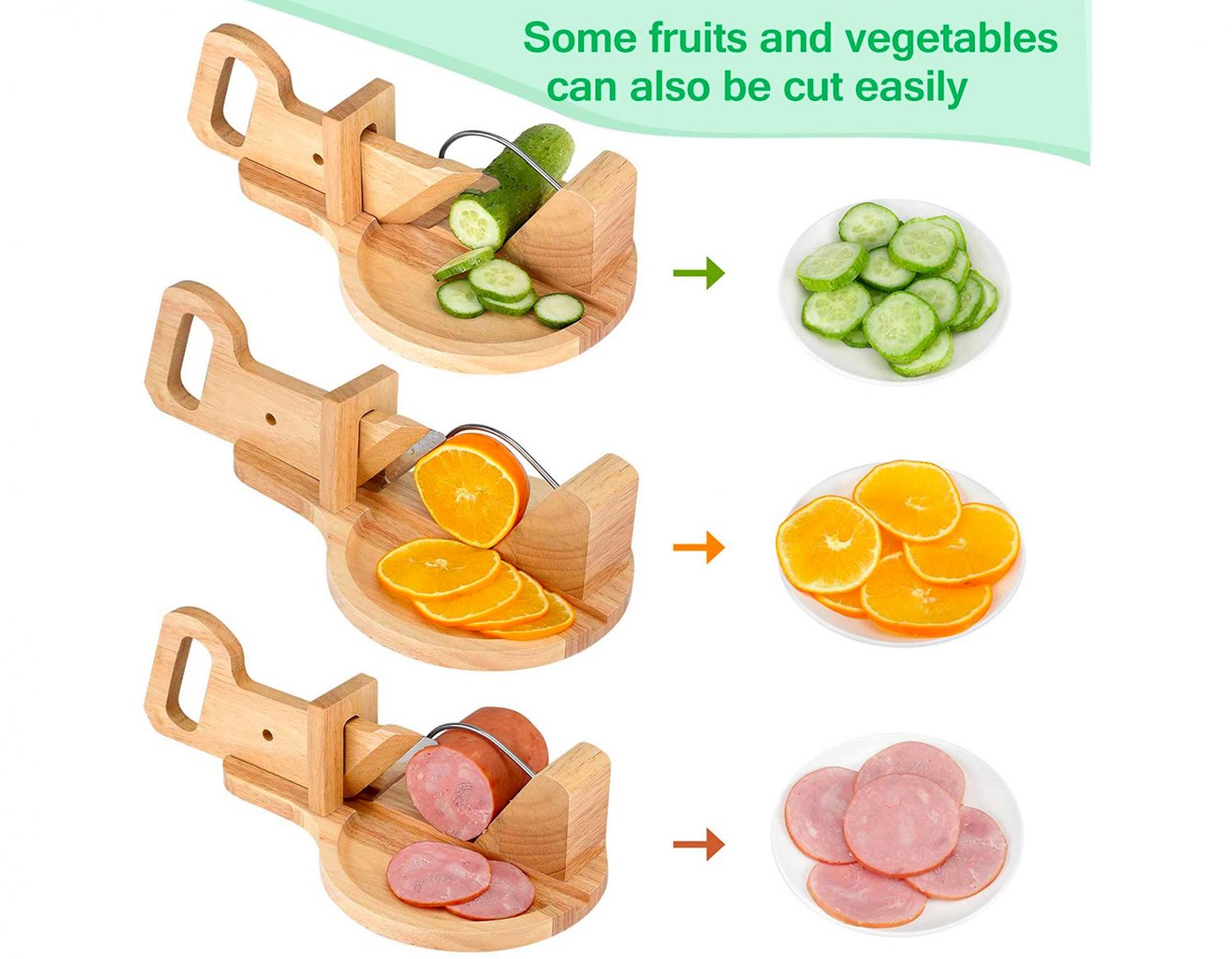 The sharp blade is totally replaceable, and there's a slot for your hand so you can safely slice stuff without too much effort.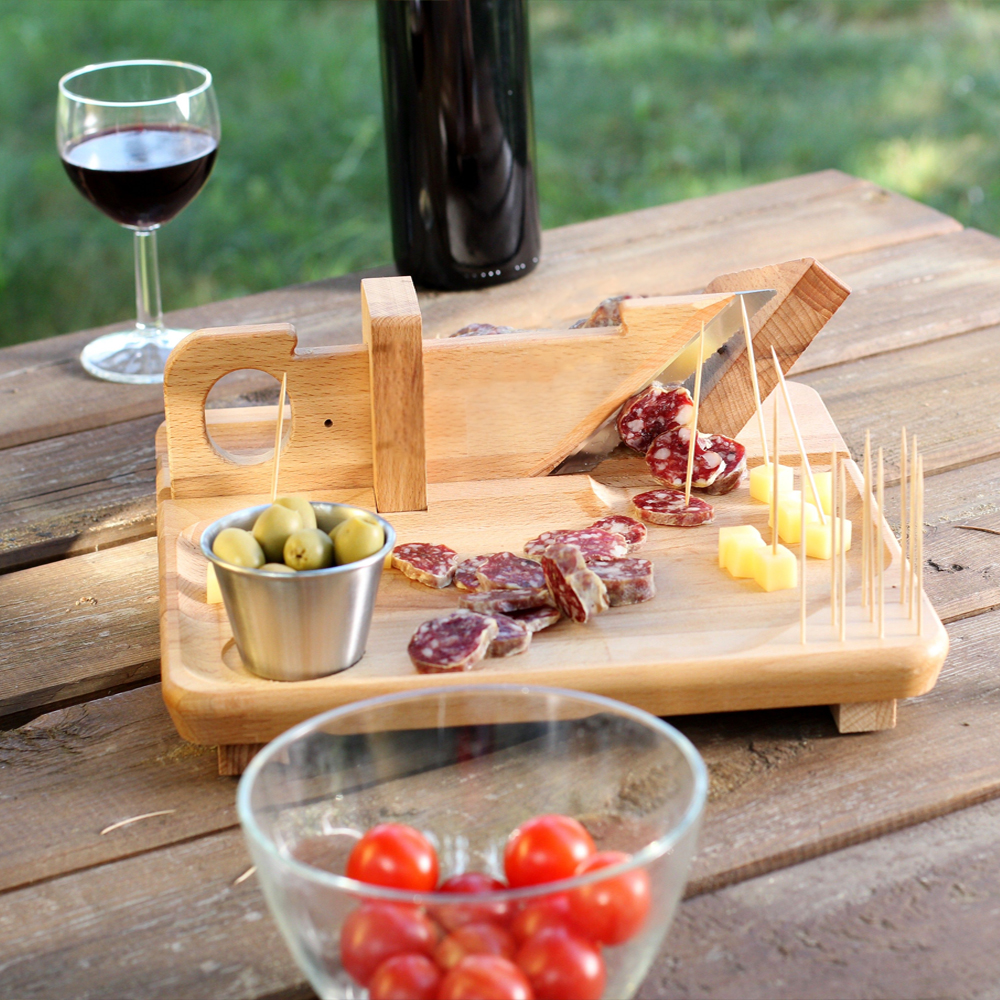 Simply put your sausage, fruit, vegetable, etc on the platform and move the handle with a back and forth motion to uniformly cut fine slices of whatever.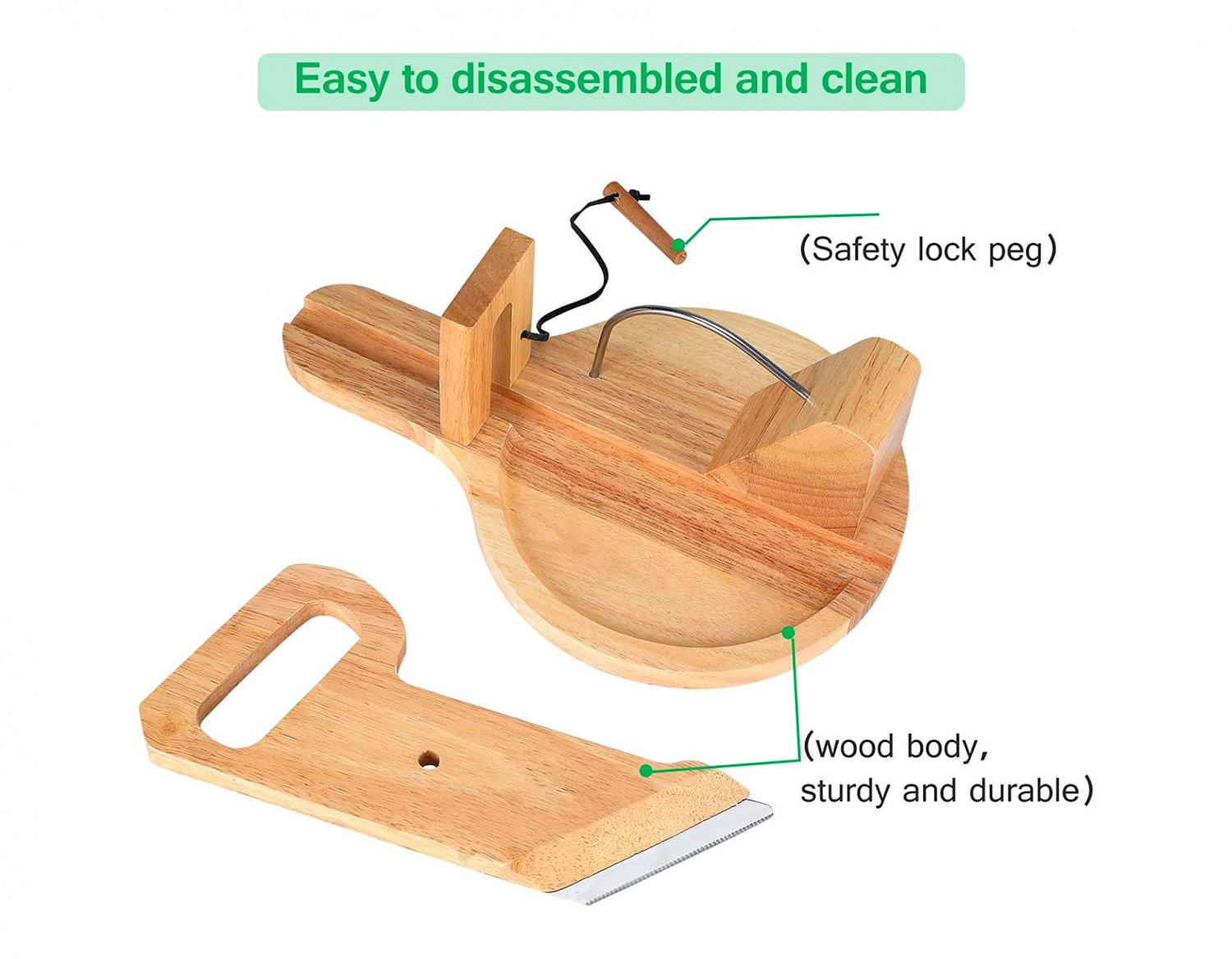 The vintage wooden salami slicer is attractive enough to bring out during parties. Go ahead and invite your guests to cut their own salami, that'll keep you out of the kitchen and give you more time to over-indulge in wine.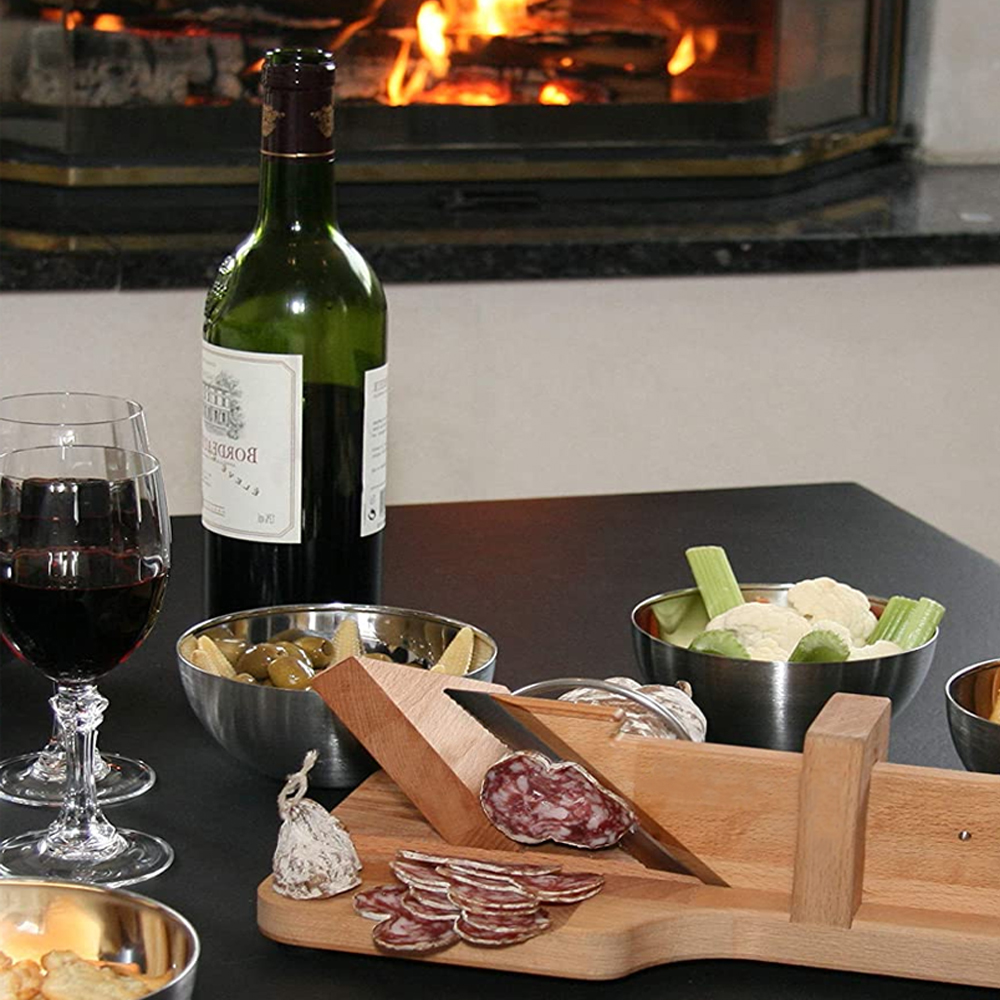 The traditional sausage slicing machine is 11.4 inches long, 7.8 inches wide, and 3.5 inches tall, so basically the perfect size for most kitchen counters.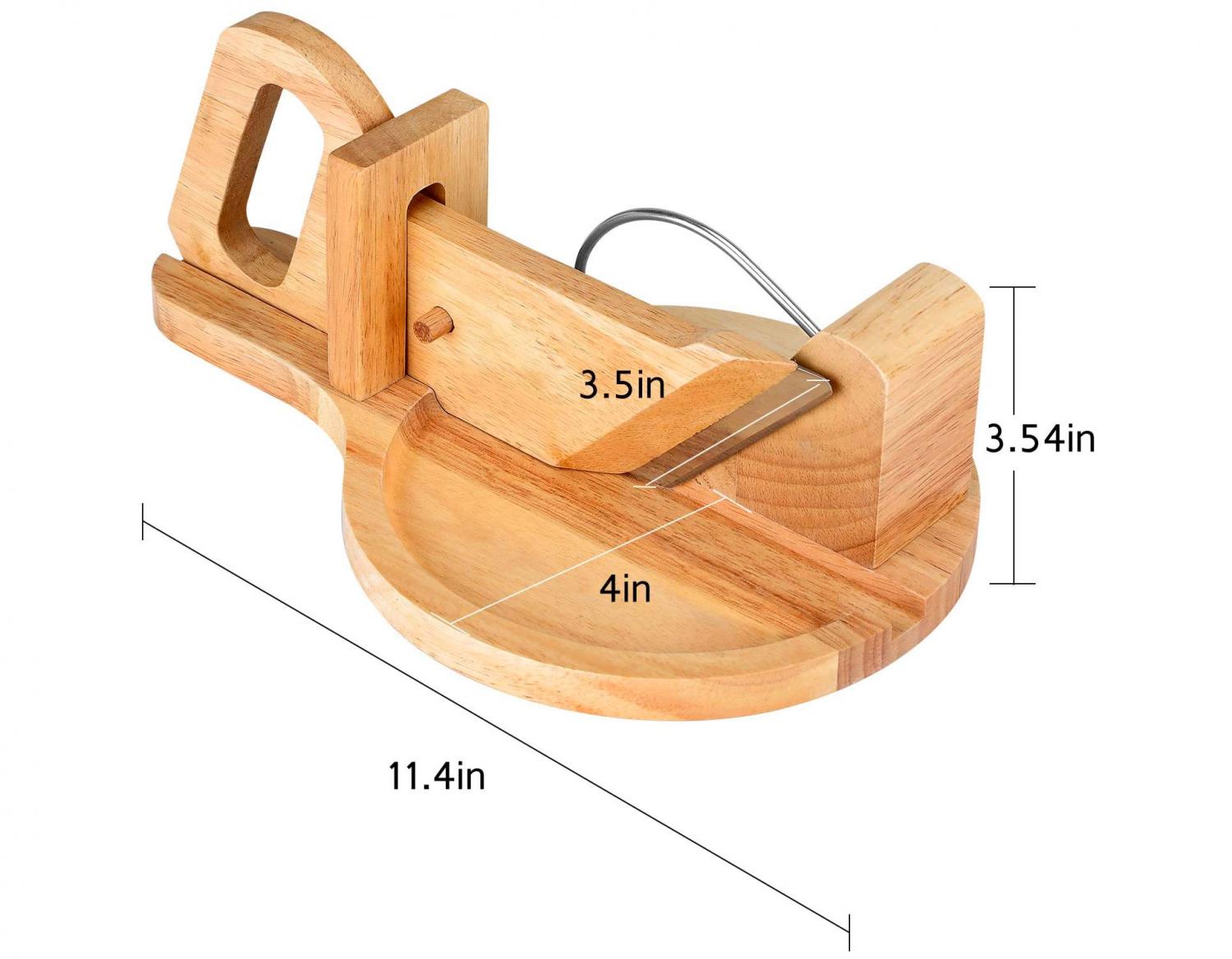 The bottom of the 19th century device has modern non-skid feet so it won't slide around when you're cutting stuff, and there's a little rounded area where the food can pile up as you slice.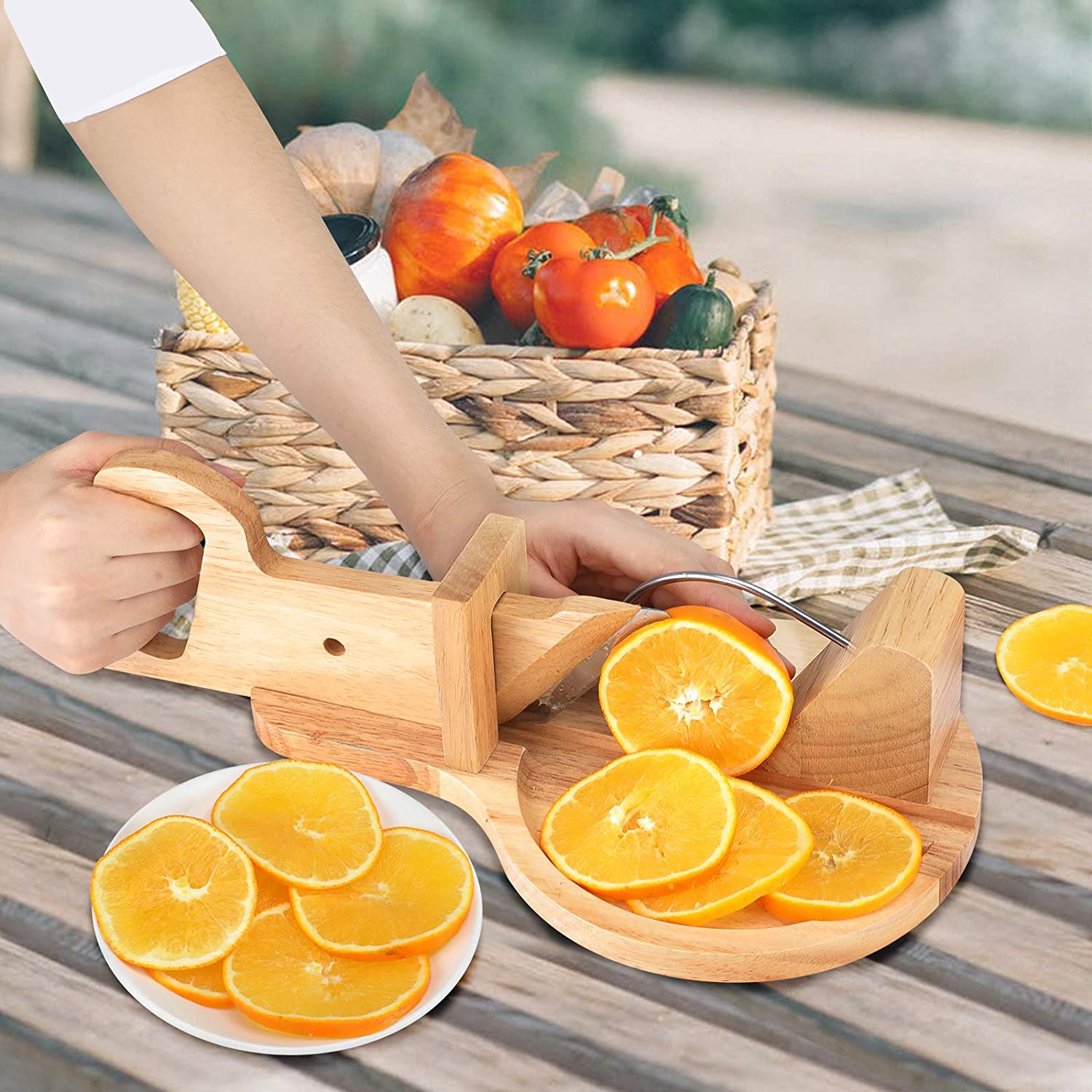 People are loving the wooden salami slicer (almost) as much as I am. As one five star reviewer stated, "This product is solid, easy to assemble, and easy to use. This is perfect for the at home cook who likes to use salted cured meats in their cooking. Shouldn't be used for anything not recommended in the user guide."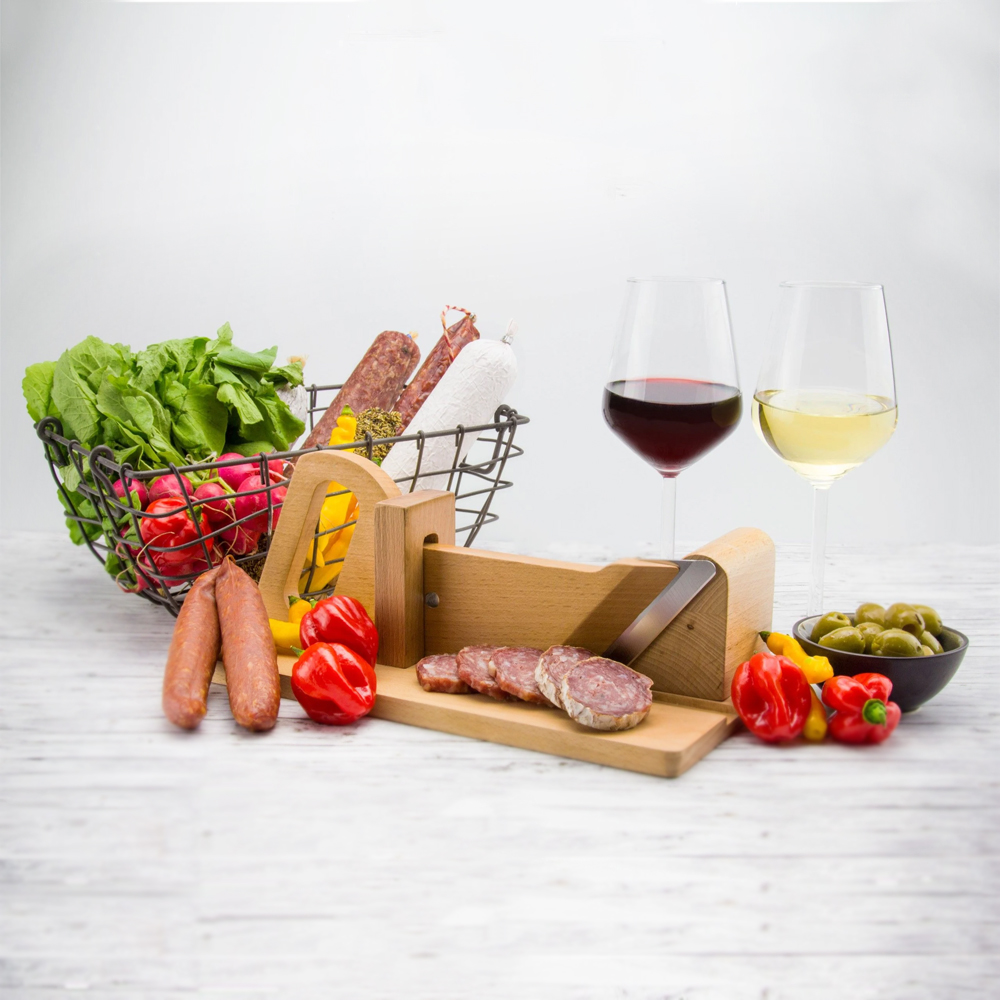 You heard 'em folks, don't try to use this device for chopping cigars, opening bottles of champagne, or anything else that isn't listed in the user guide. And be careful y'all, because this thing is sharp!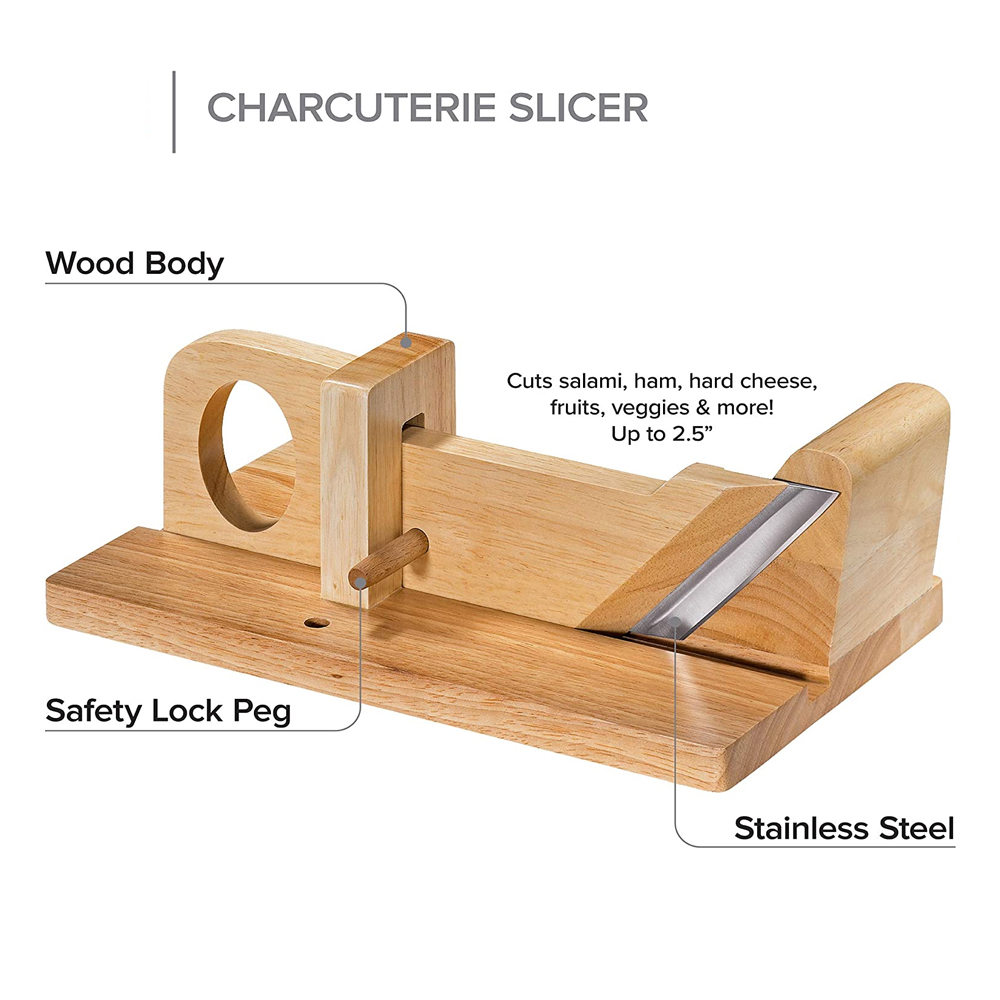 Check out the 19th century wooden sausage and salami slicer in action via the video below!
Subscribe To Our YouTube Channel