This 1950's Payphone Actually Works As Your Home Phone
By Ryan on 01/13/2016 7:24 AM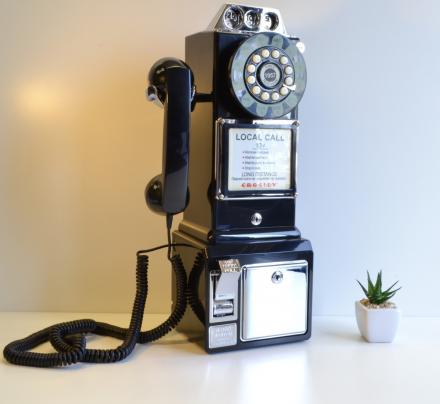 This payphone is a replica of the phones they used to make back in the 1950's, and is able to be plugged into your wall to act as your home phone line. If there was ever a phone designed specifically for hipsters, this is the one. Not only is it a home phone/land line which no one but hipsters and granmothers use anymore, but the phone's design is literally taken from the 50's, which is just the kind of thing that hipsters get a bit of a wet dream for. Every time you answer your phone or make a call at home, you'll now have the inkling to wear a fedora if you don't already wear one, which, let's be honest, you probably do.
The 1950's payphone replica land line phone uses a rotary dial fashion plate, which doesn't actually make you spin the rotary to dial the phone, but instead opts for a button to push where the numbers on the rotary would be. The phone has a redial button, a ringer volume control, an on/off button, a tone/pulse switch, and is mountable on your wall or just able to stand upright on a flat surface.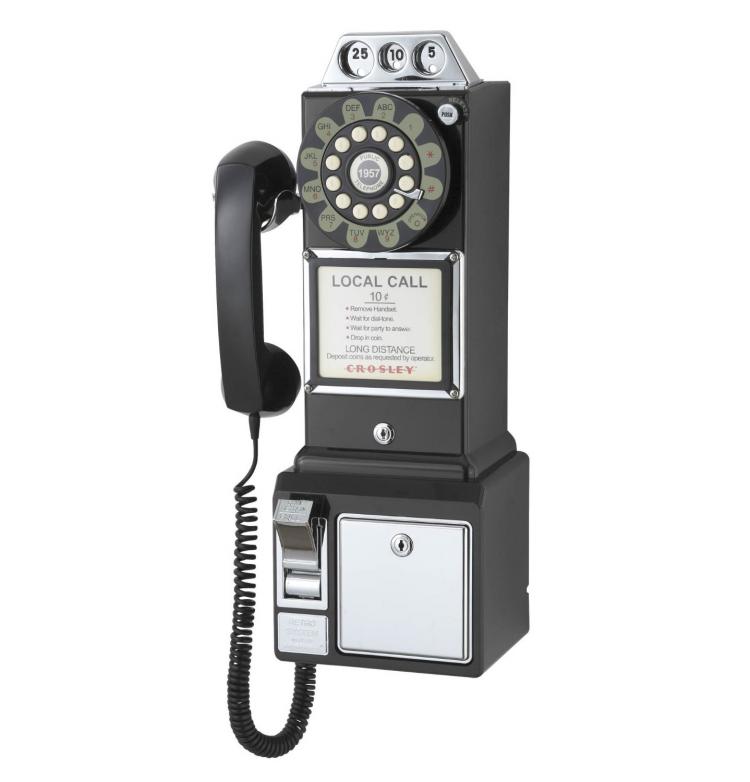 The phone weighs 8 lbs, measures 18 inches tall x 9 inches wide x 7 inches deep, comes in black, pink, red, and brushed chrome, and is also able to accept coins into its coin slot, although it doesn't actually do anything besides act as a piggy bank until you decide to empty it.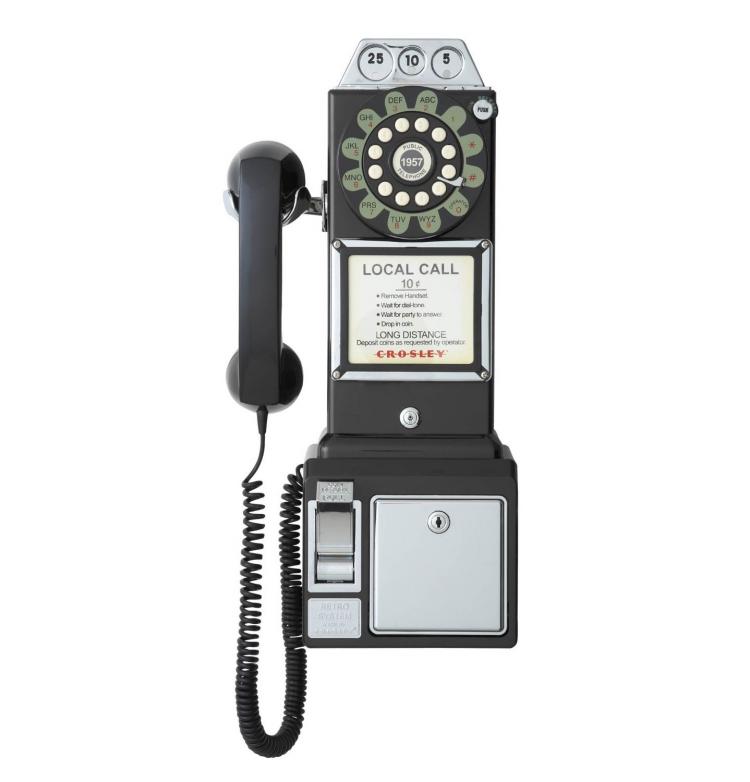 Check out a full review of the 1950's style land line phone in action via the video below.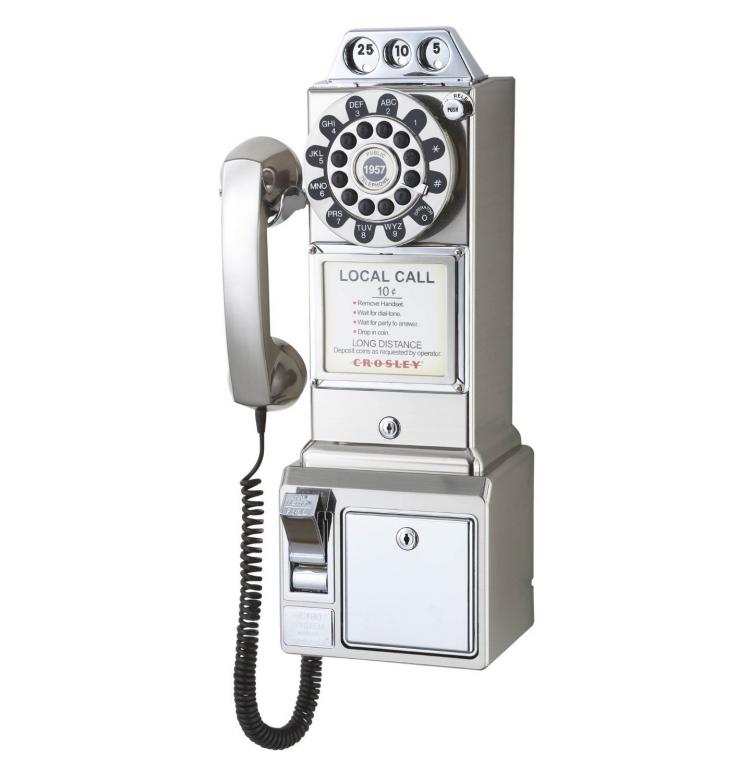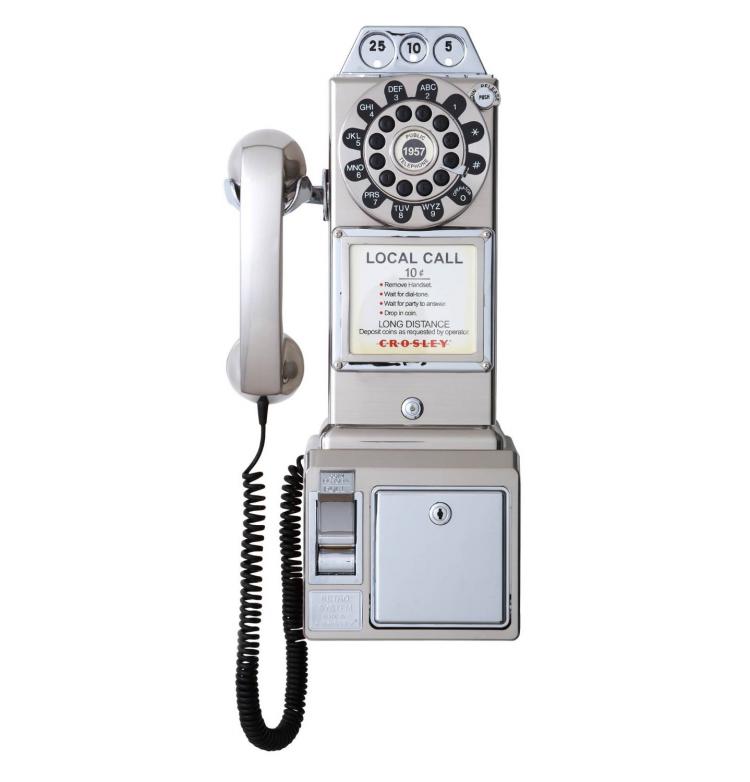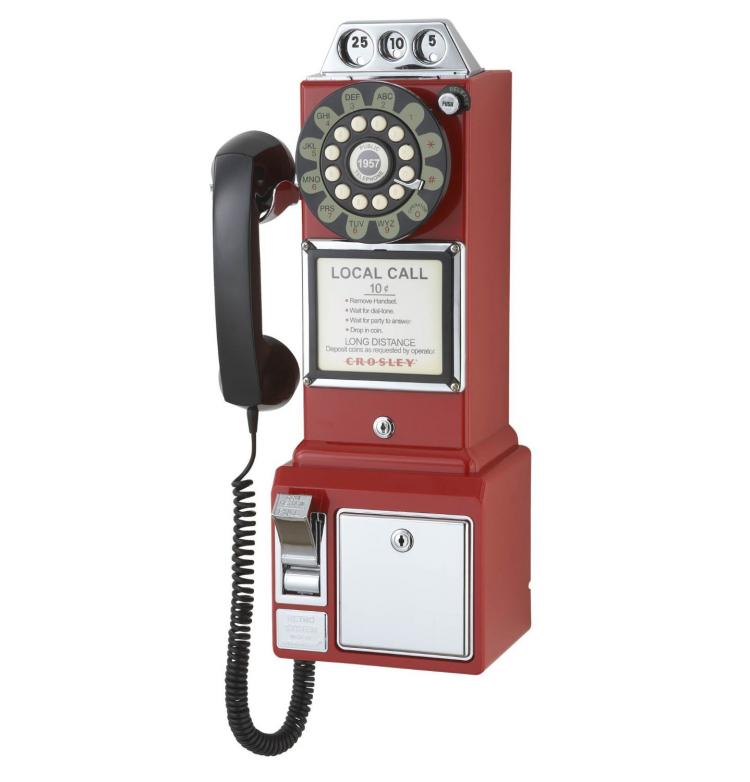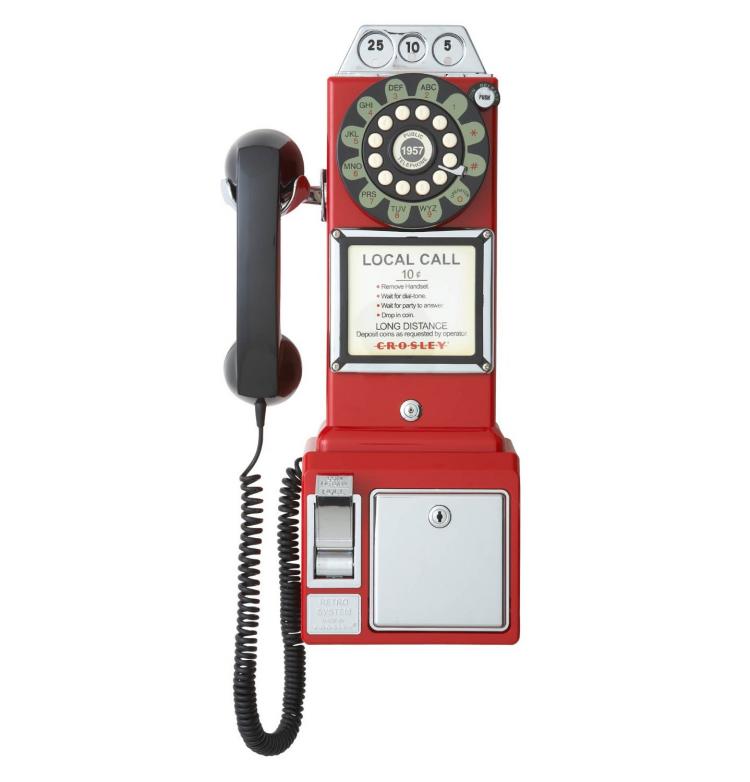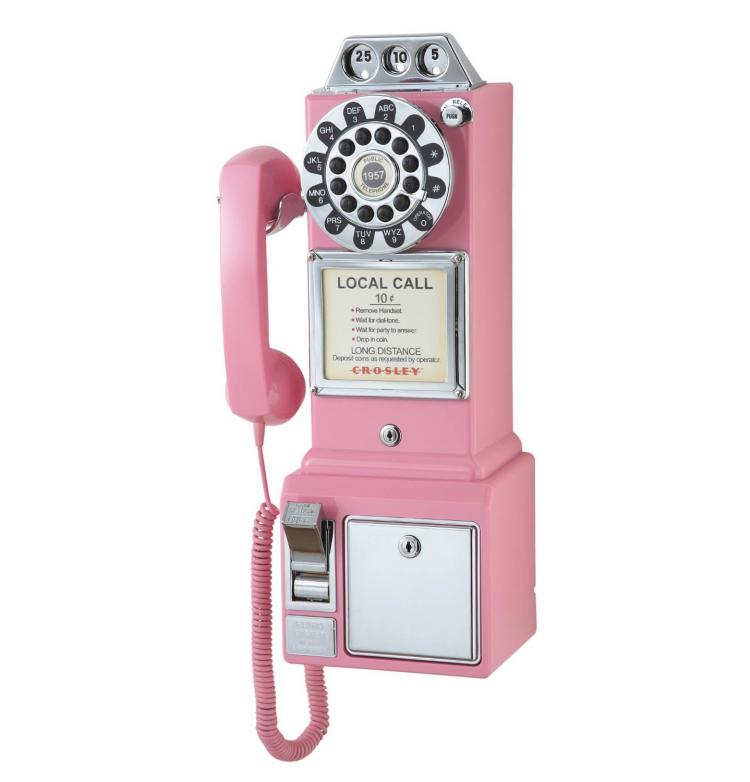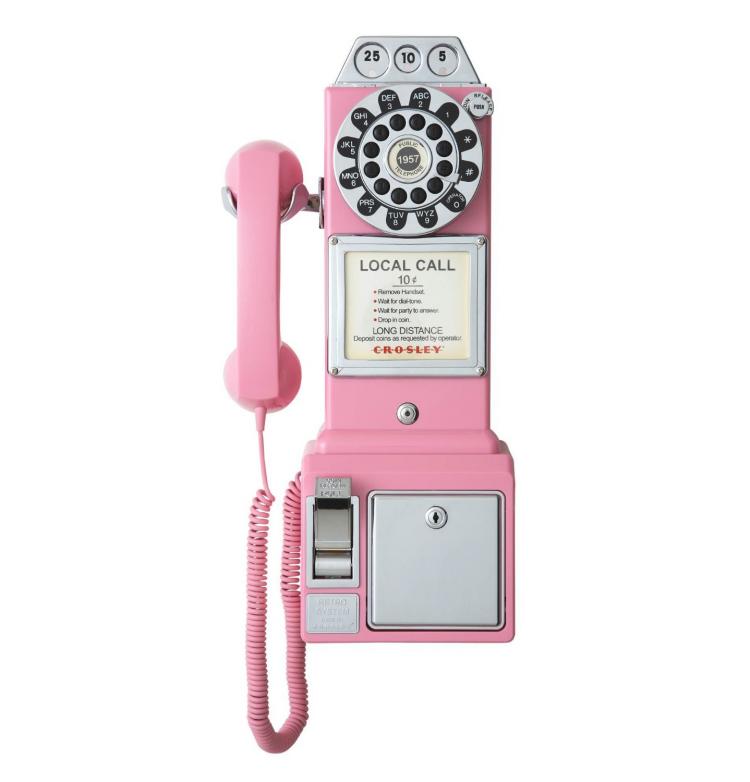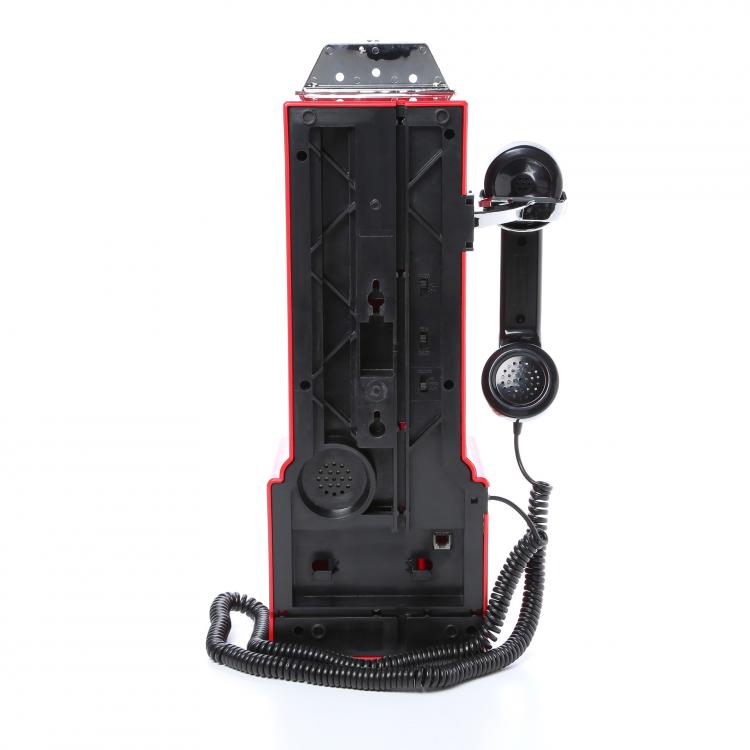 Subscribe To Our YouTube Channel