This Hilarious Pooping Dogs Puzzle Features 101 Different Pooches Dropping a Load
By Ryan on 08/10/2022 8:09 AM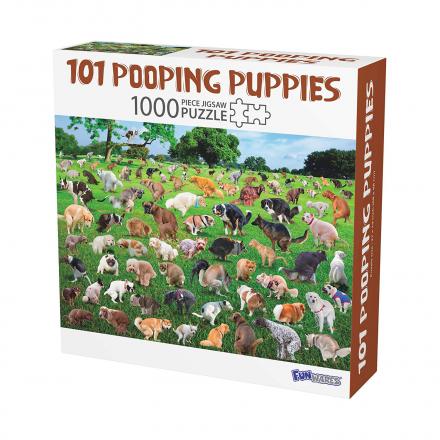 Now here's an interesting find especially for pet owners and dog lovers out there – a jigsaw puzzle with a thousand pieces and 101 adorable pooping puppies. Yes, that's right! This puzzle contains images of 101 actual dogs pooping with uncensored puppy stools of different shapes and sizes.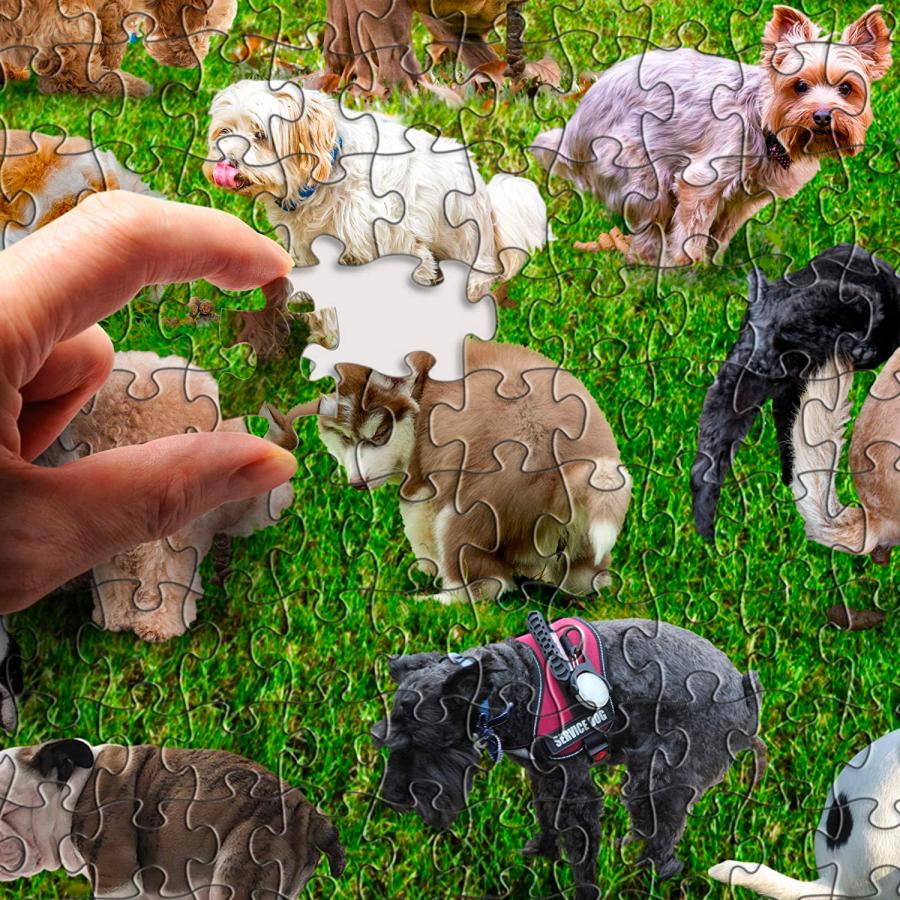 This hilarious puzzle measures approximately 27 by 19 inches. With a thousand unique pieces, it's going to be quite a challenging build. It can surely stimulate your creativity and problem-solving skills while you giggle through the funny images of a hundred dogs doing their thing.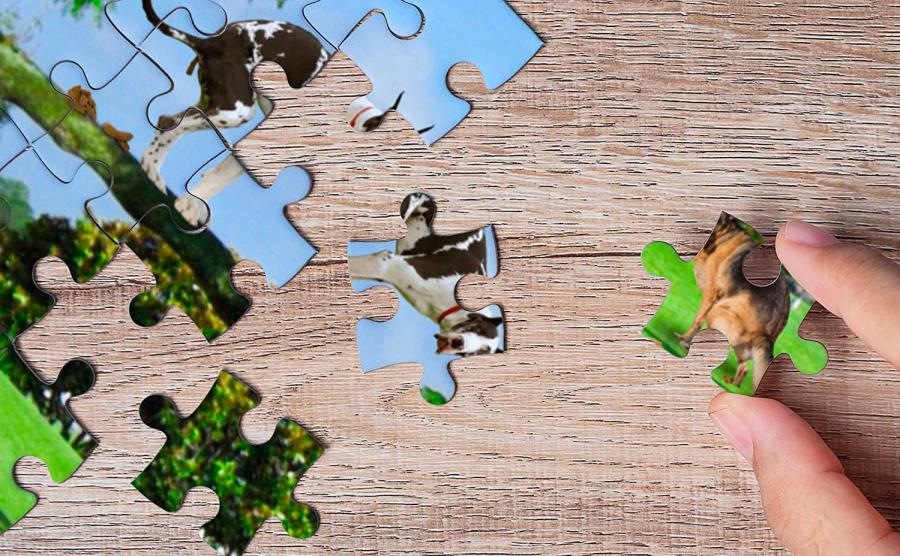 If you're looking for a gift for your family or friend's birthday, this can just be the perfect surprise. Surely, even kids will love this puzzle, too, especially with its interesting visuals.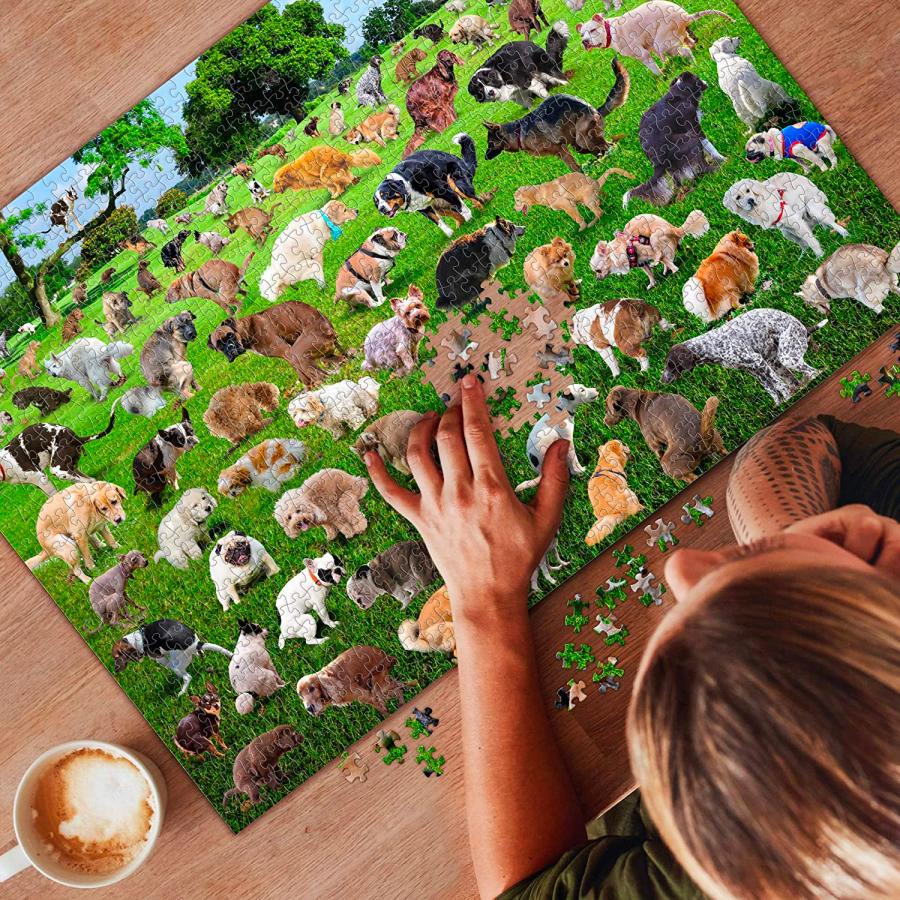 The puzzle doesn't only show 101 actual dogs doing number 2, but also a hundred dogs of different breeds pooping all at once. You got your Terriers, Shepherds, Mutts, Hounds, Retrievers and Pointers, among many others.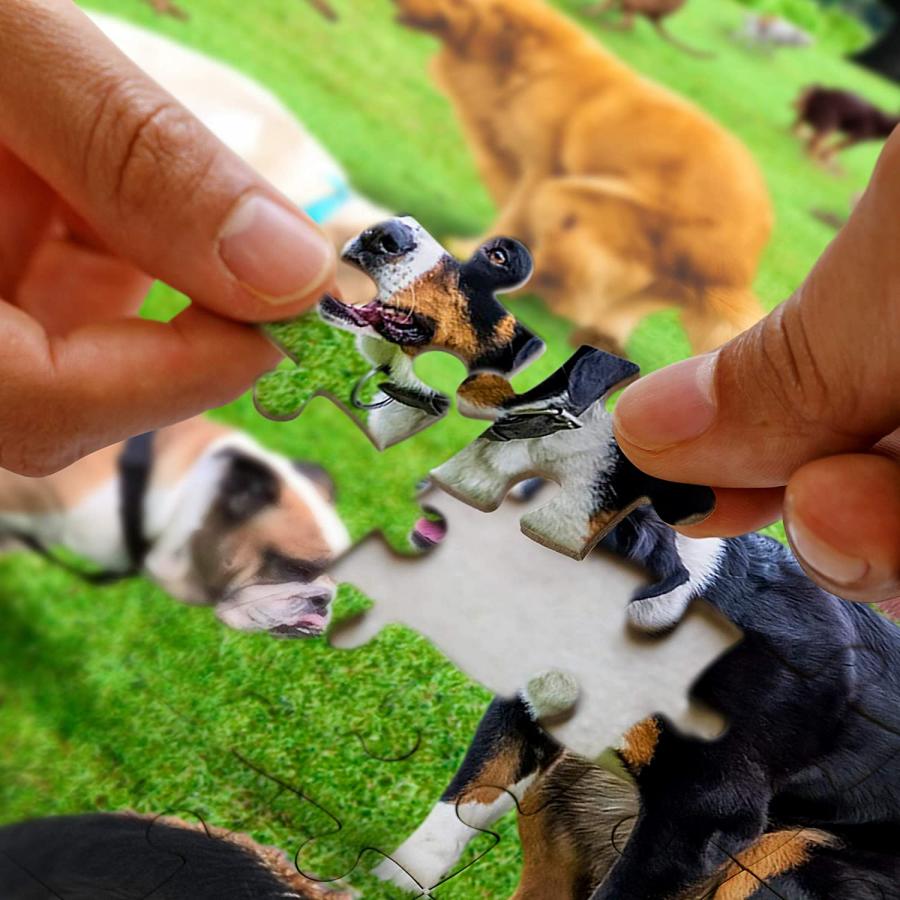 Every time you set your eyes on this pooping dogs puzzle, there's always something new and hilarious to see.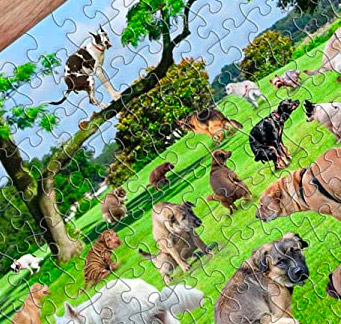 In terms of quality, this puzzle can be considered top-rated. Each piece of the puzzle is made of thick paper material. They aren't flimsy like cheap puzzles. On top of that, they are also designed with non-toxic inks with a no-glare effect.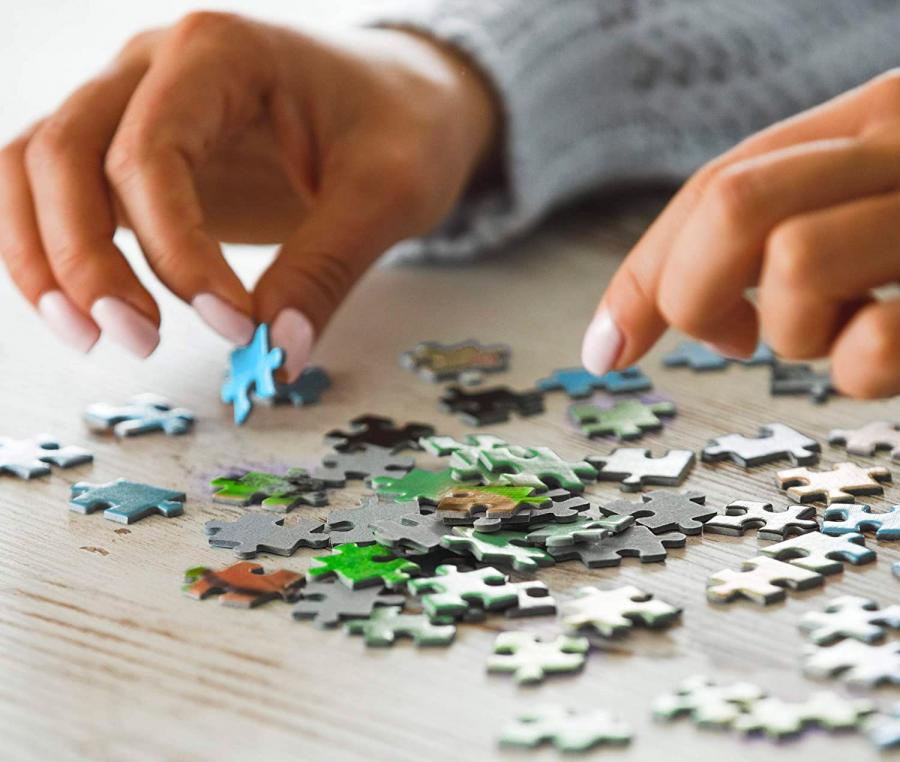 This is great for kids who would like to play with the puzzle since each piece are very easy to handle.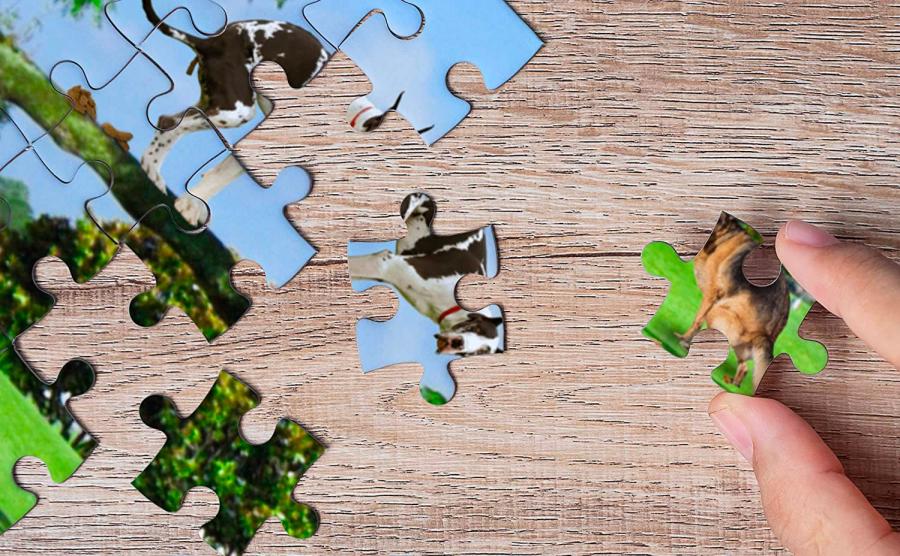 The item weighs a total of 1.26 pounds, or a tad bit heavier than a box of cereal. In addition, the manufacturing process that this item has gone through ensures that there is little to no puzzle dust left in each package.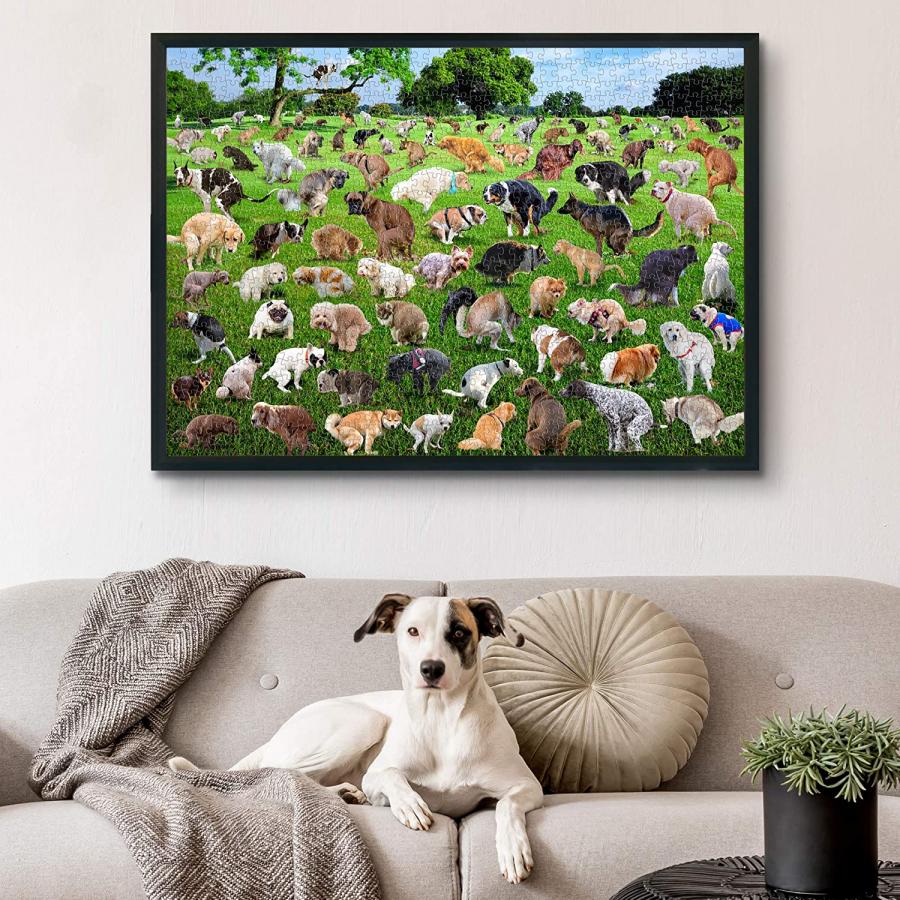 Puzzle dust is a common problem in puzzle toys involving the use of chipboards, cardboards and other types of paper. This type of dust causes allergic reactions in some individuals.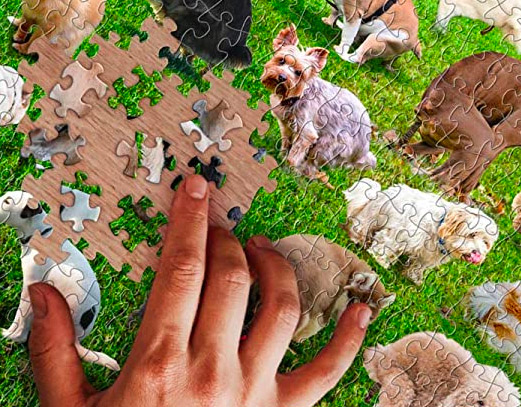 Once the puzzle is completed, this makes a fascinating centerpiece for your home's living area. You can frame it, put it up on your wall and let your visitors admire this whimsical piece of art.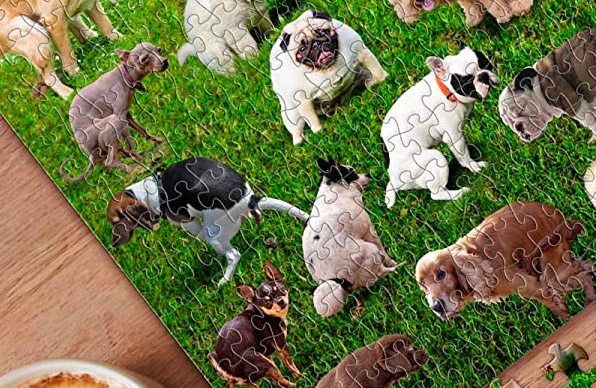 In total the pooping dogs puzzle measures 27 inches wide x 19 inches long when fully assembled.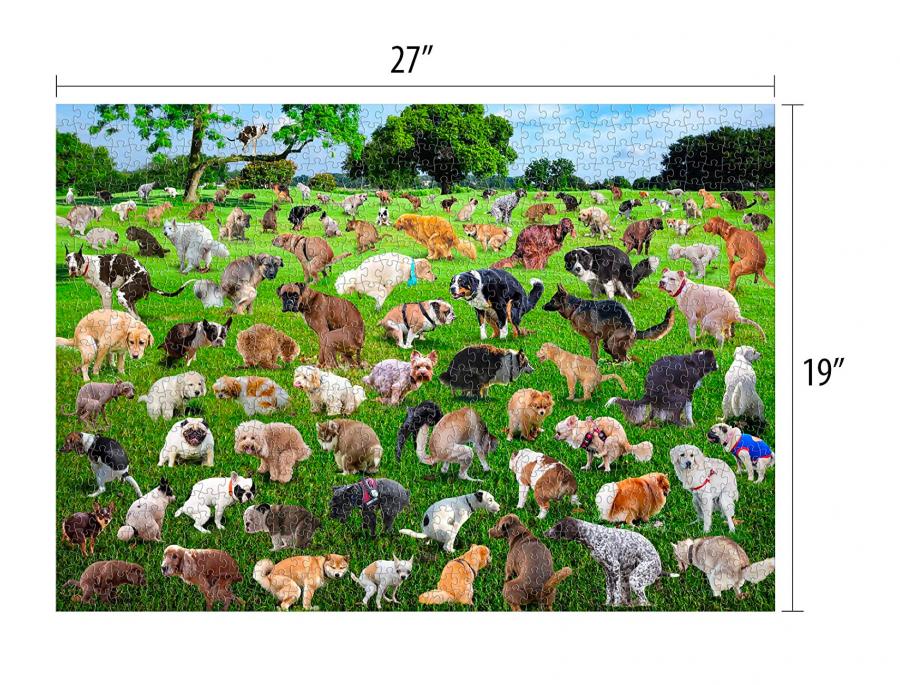 The funny pooping dogs puzzle has a total of 1,000 jigsaw pieces and features 101 total dogs, so you certainly have your work cut out for you!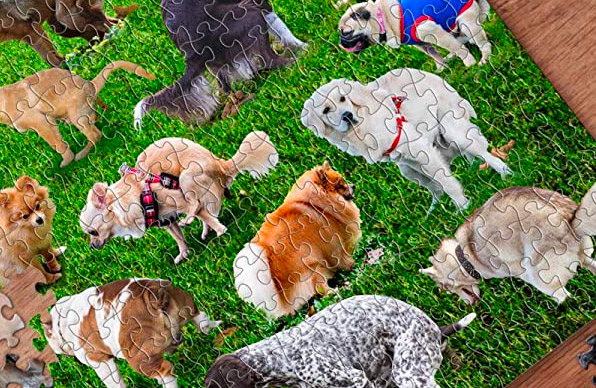 You can snag this 101 pooping puppies jigsaw on Amazon for around 20 bucks!