Woollip: An Inflatable Travel Pillow For Sleeping On Planes
By Ryan on 01/31/2017 11:43 AM (Updated: 04/19/2017 10:08 AM)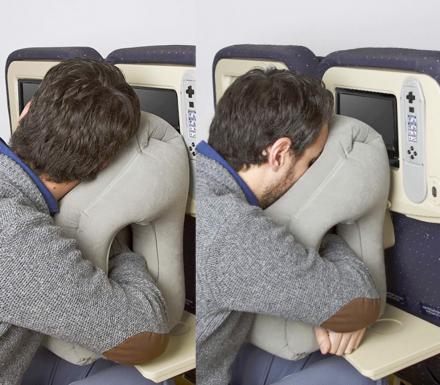 If you're like me, it's pretty much impossible to sleep on a plane. This makes very long flights almost unbearable. Sure, there are neck pillows, and all sorts of different travel gadgets to help you with with this problem, and as a last resort I guess you could always just down a few sleeping pills. This new inflatable travel pillow allows you sleep leaning forward instead of trying to unnaturally sleep straight upwards.
Called the Woollip, the unique travel pillow is inflatable, so that unlike normal stuffed travel pillows, it won't take up much of any room until you actually need to use it and inflate with your mouth when you're ready for a nap.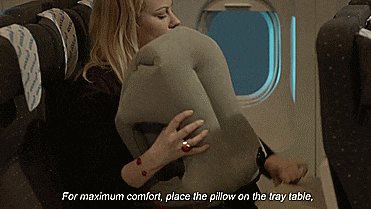 To use the travel pillow, simply open the inflation valve on the back of the device and blow in around 5 times to fully inflate it. You can even hold the valve open next to the airplanes air vent to have the plane inflate it on its own. Next wrap your arms through the center opening on the Woollip and rest your head down on the top of it.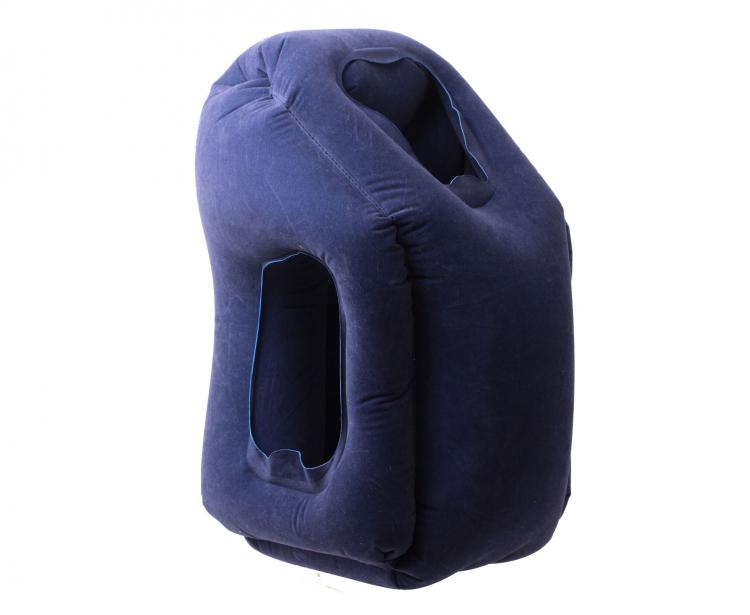 The inflatable travel pillow can be used in a variety of different ways, including with your face pointed straight down, with your head tilted to the side, or even with your chin resting on the top. You can even use it to lean against the window, rest it on your lap, or even rest it on the pullout table in front of you.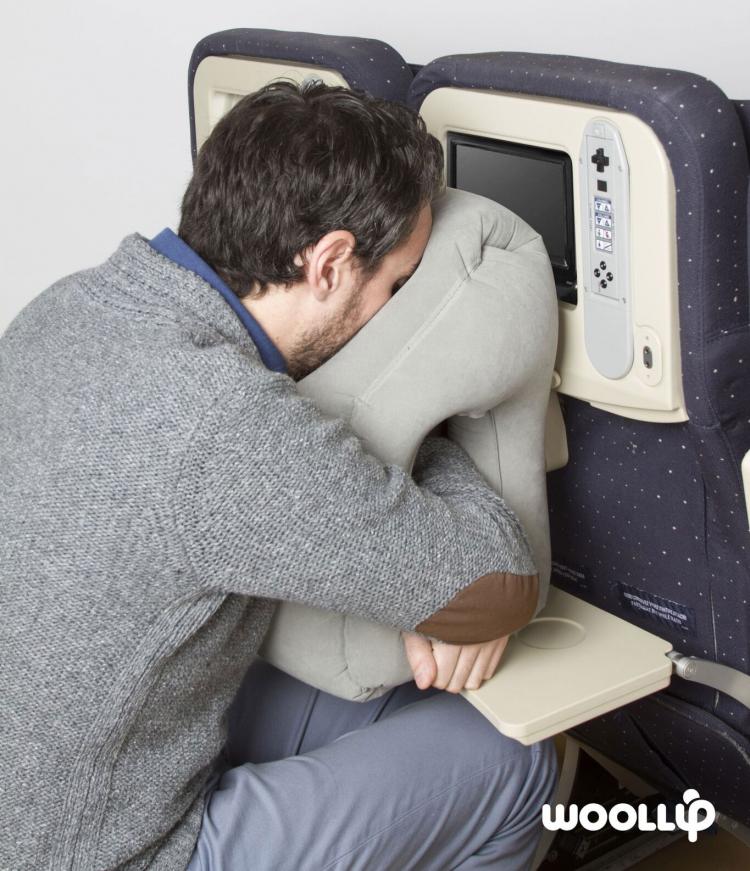 A perfect gift idea for travel lovers, the inflatable travel pillow uses a completely unique and innovative design that allows you to find your ideal sleeping position while traveling on a plane.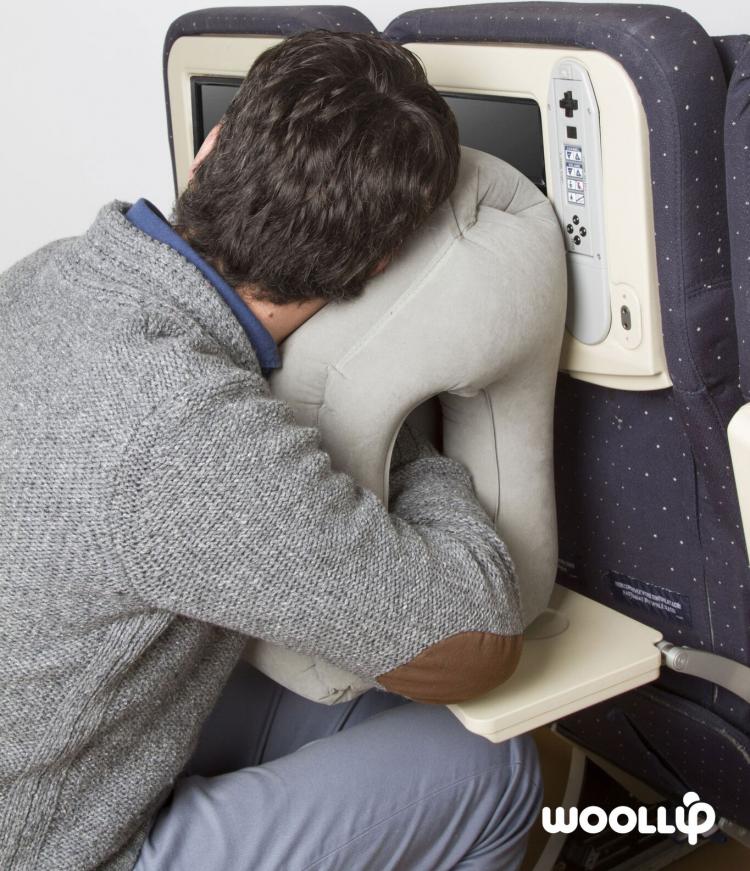 The Woollip is easily inflated in just 15 seconds, and completely deflates and ready to fold up and put back in your bag in just 2 seconds by fully opening up the valve.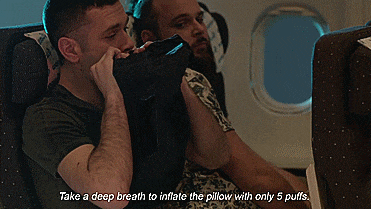 The Woollip comes in a bunch of different colors to choose from.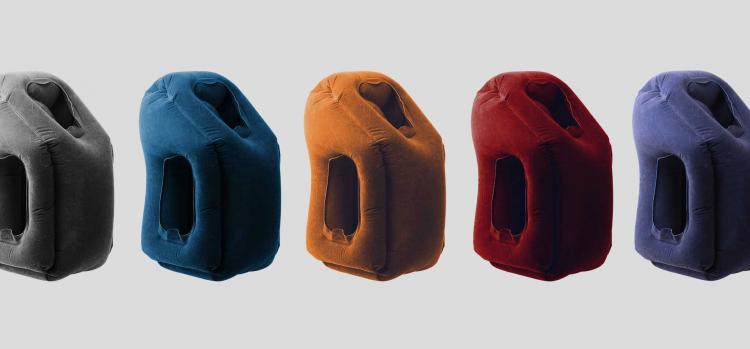 The Woollip inflatable travel pillow is currently in a funding phase on IndieGoGo with an estimated delivery date of March 2017, so go reserve yours now, or get more information on their website, and be sure to check out the unique travel pillow in action via the video below.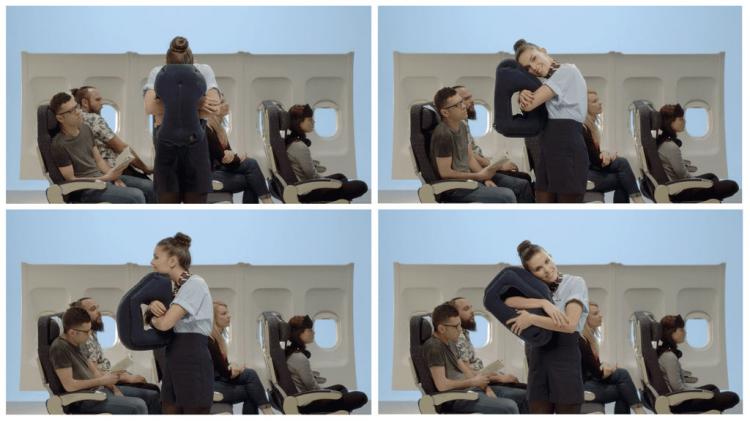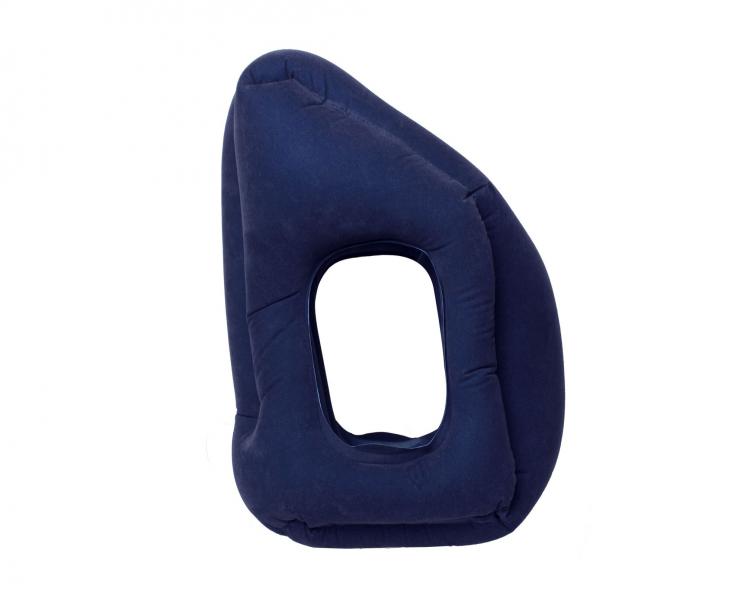 Subscribe To Our YouTube Channel