This Woody Station Wagon Shaped Drink Cooler Bag Is a Thing Of Nostalgic Beauty
By Ryan on 11/09/2021 3:37 PM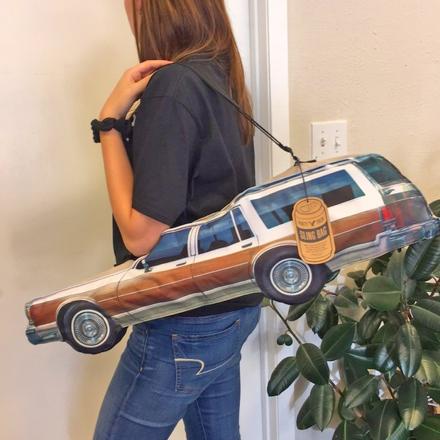 There's really nothing quite like a good woody... Station Wagon that is... They were certainly a hit for a few years in the 80s and 90s, then they became mankind's biggest design failure, and now like everything, they're making a comeback of sorts. No, their not remaking station wagon cars that I'm aware of, but the symbol of the classic woody station wagon is making a resurgence in design, fashion, and more. Case in point, this woody station wagon drink cooler bag!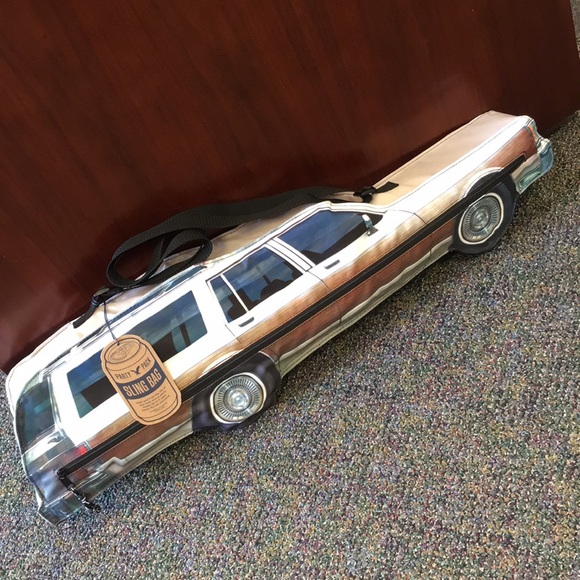 The unique drink cooler is shaped just like an actual brown wood-paneled station wagon, and it has a large zipper on the side of it where you can slide in cans or bottles of beer, soda, water, or whatever kind of drink you'd like to keep cool! The pockets reach up into the hood of the station wagon so that it's fully usable to store plenty of drinks!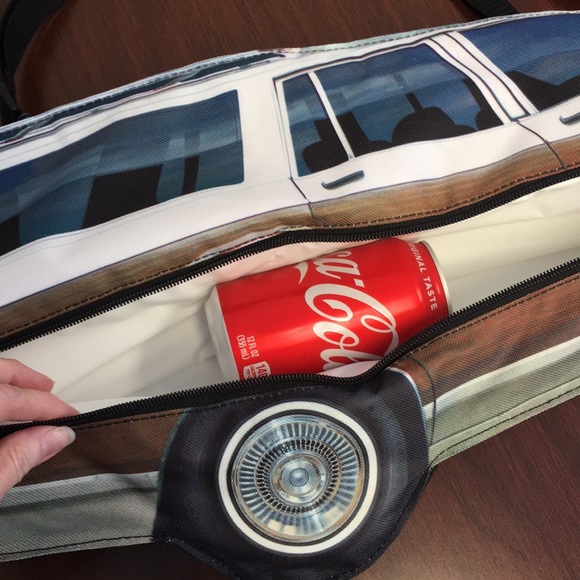 The Woody station wagon drink cooler was made by American Eagle, and was sold on their store a few years back. Now, like everything that has to do with glorious station wagons, they're hard to come by as American Eagle (or AE) has stopped selling them.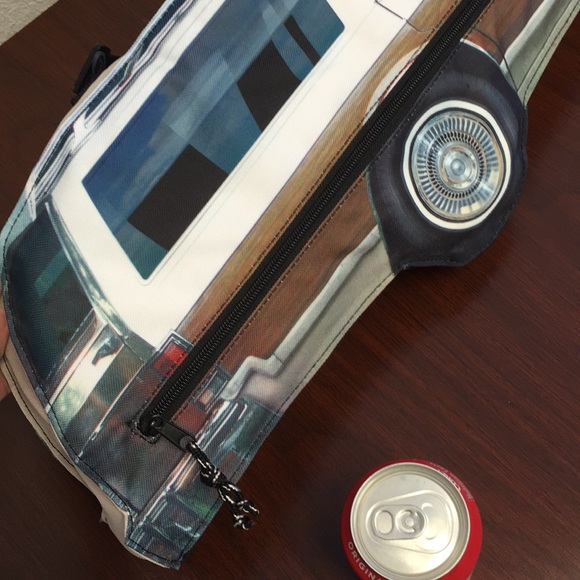 People who were able to snag one of the station wagon shaped cooler bags when they were available on AE are now selling them on Poshmark and Ebay as they pop up from time to time.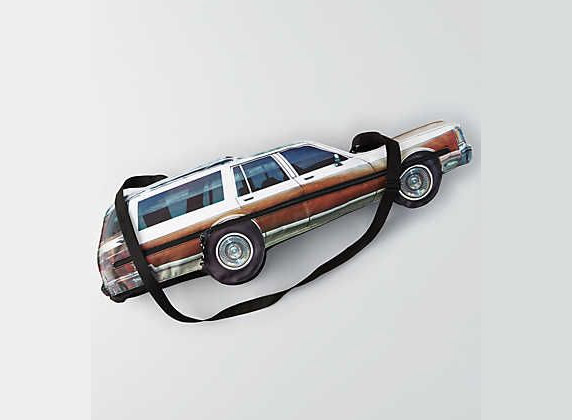 From the looks of it, the used Woody station wagon drink coolers sell immediately up on listing as there are no live listings that we can ever find!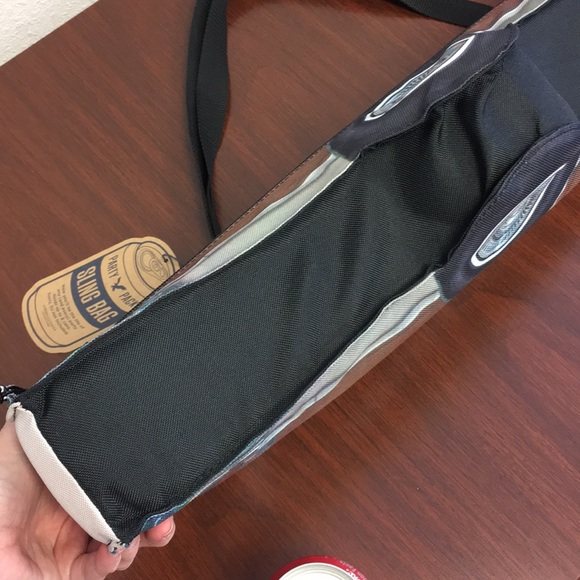 The station wagon shaped beer cooler comes with a shoulder strap so you can stylishly drape that glorious woody across your body while you walk into the party!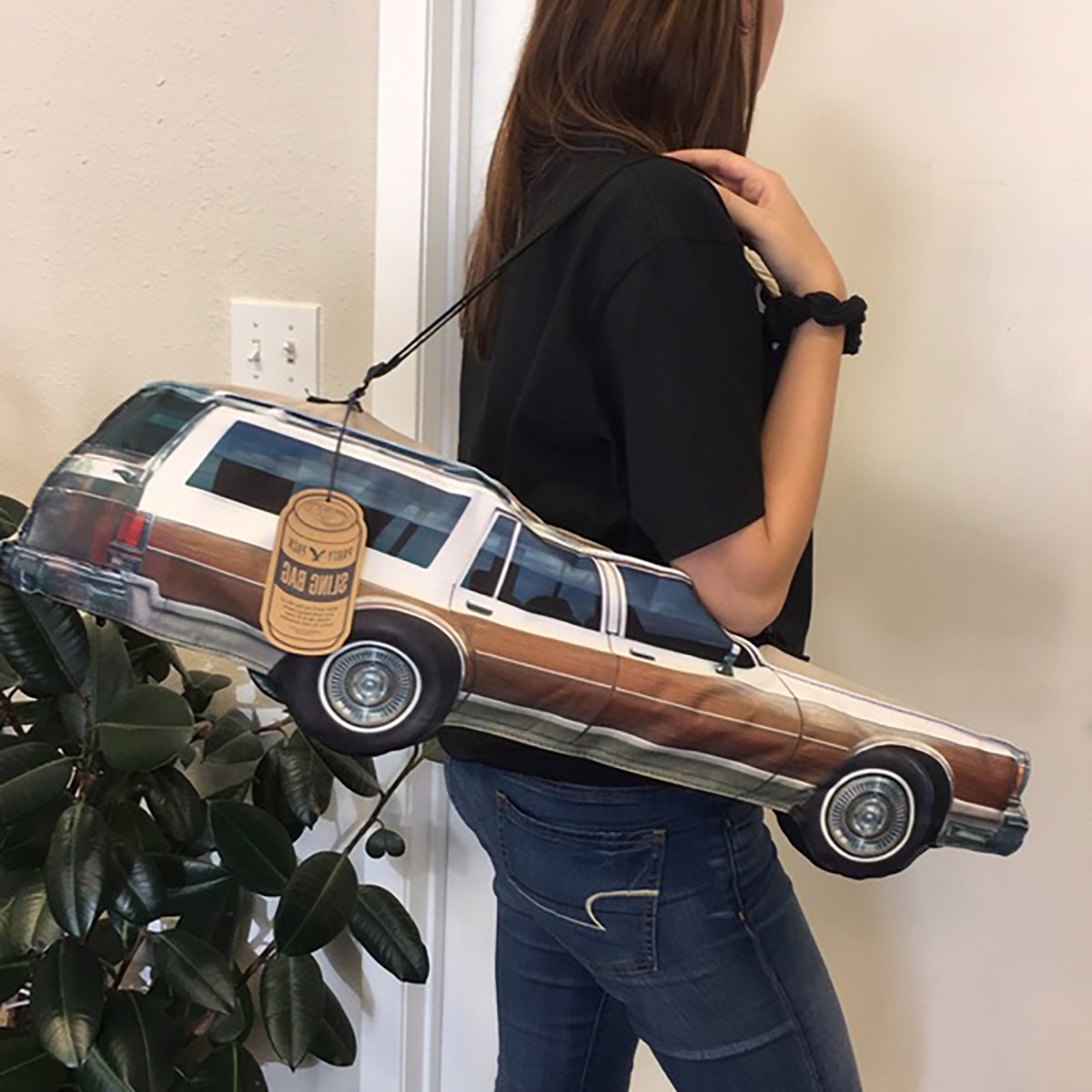 In the various Poshmark and Ebay listings we've come across the unique station wagon cooler bag costs anywhere between $20-$25 bucks!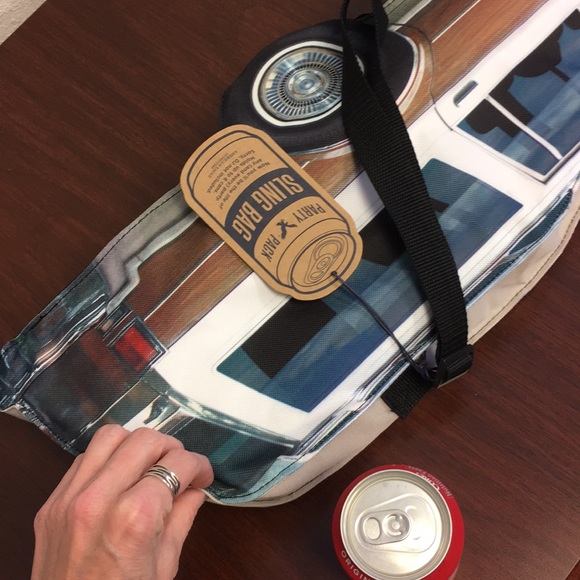 The station wagon sling bag beer case measures 31.5 inches long x 10 inches tall x 3 inches deep!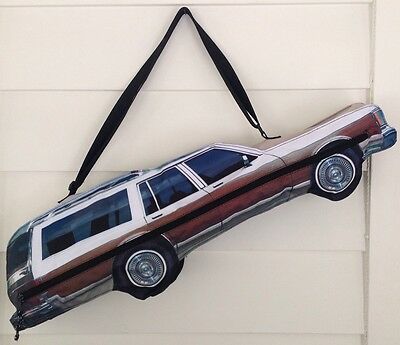 The station wagon shaped shoulder bags are even popping up in thrift stores as of late! A user named Elizabeth H. posted on a secondhand finds Facebook group of how she came across one of the retro woody coolers! She states: "Isn't everyone looking for a station wagon bag/pillow? You can find this one at Goodwill in Shepherdstown, WV!"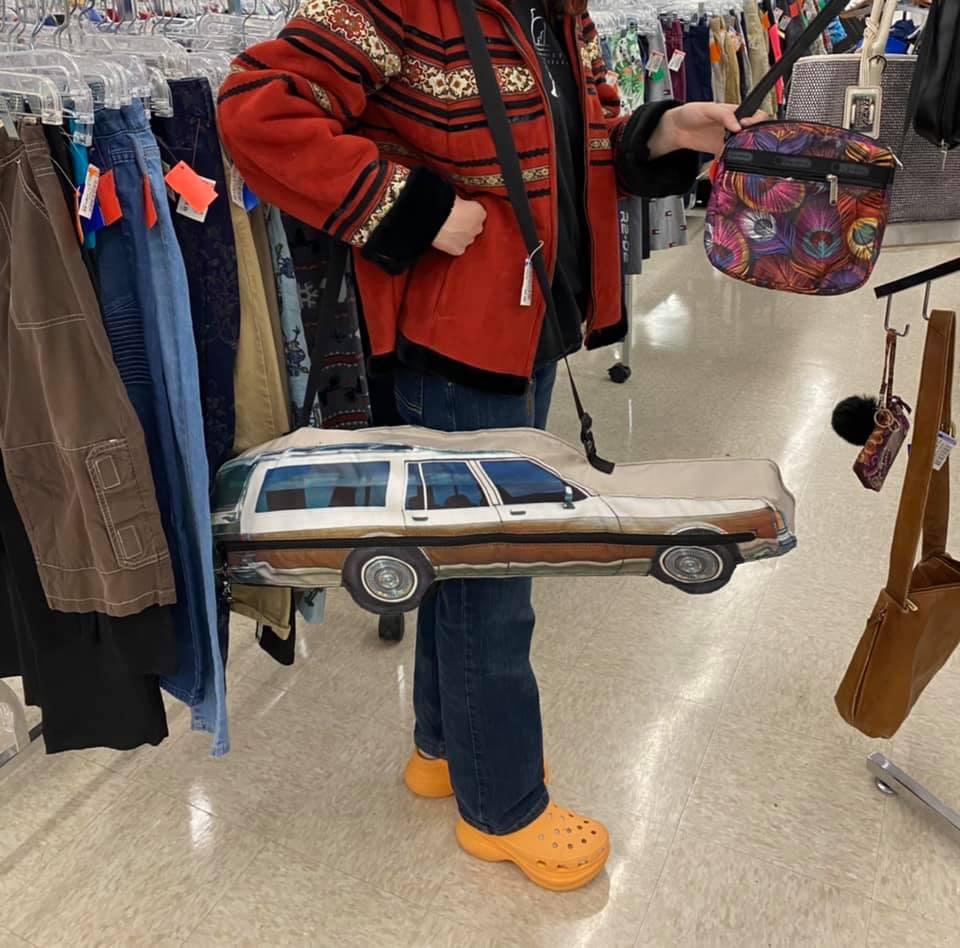 Credit: Elizabeth H.
The brown colors of the station wagon give off a very realistic vibe and make it look like you're looking at real live wood-paneled dream car!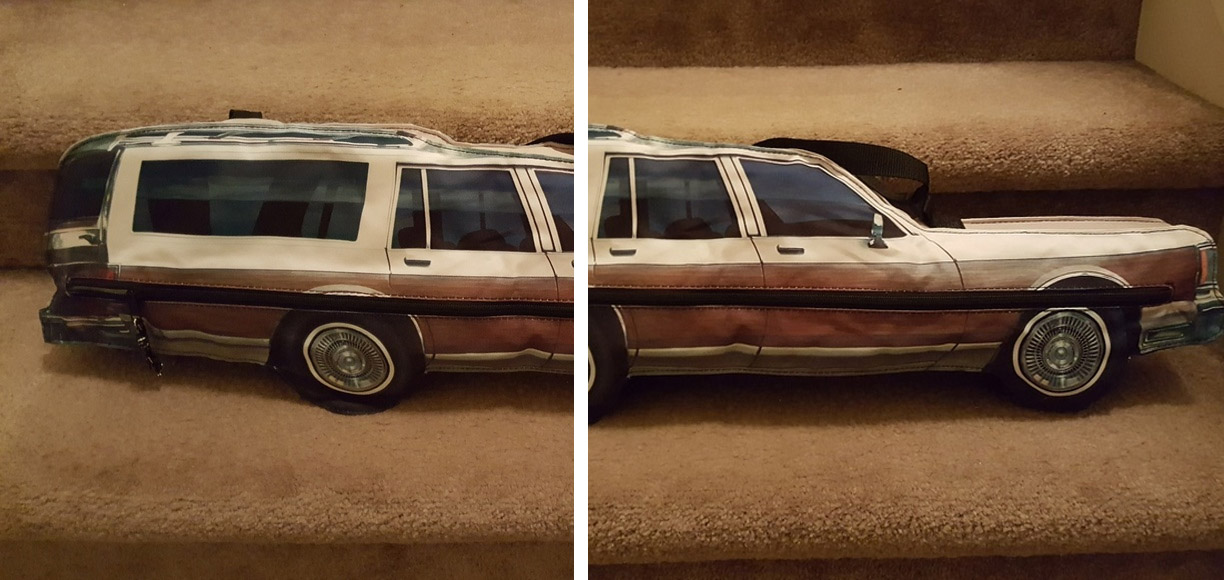 "This station wagon sling bag holds six cans of beer or soda. Has adjustable shoulder strap. New with tags! Would make a great white elephant gift, or gag gift. Full station wagon photo is on both sides of bag. Zipper is only on one side."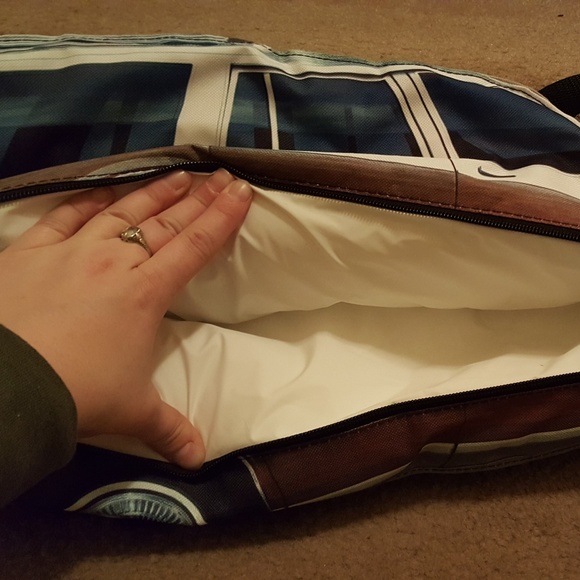 The tag on the station wagon shaped bag reads: "Party Pack Sling Bag | Now you'll be the life of any (and every) party. Holds up to 6 cans. Sorry, DJ not included."