This Ingenious Beach Cart Converts Into a Beach Table With Integrated Cupholders
By Ryan on 02/17/2020 3:26 PM (Updated: 03/11/2022 9:40 AM)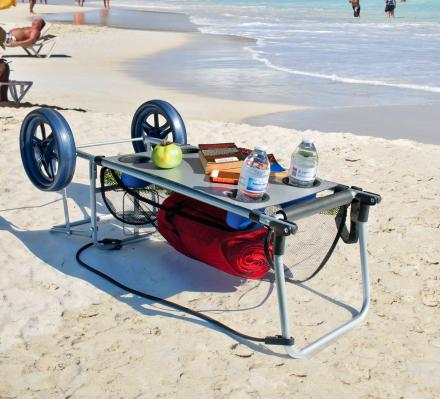 What's the worst thing about going to the beach? Probably me shedding an entire layer of skin within the next few days due to severe burning. But second would have to be having to haul all of your crap to your spot on the beach. Sure you can get a cart, but what do you do with the cart once you're there? This unique beach cart not only helps you haul your stuff to your spot, but will also double as a table once you get there!
Just flip the Wonder Cart over and it instantly becomes a table. It has a large flat surface for setting food, smart phones, books, or other items, along with 4 deep cup holders to hold many beverages.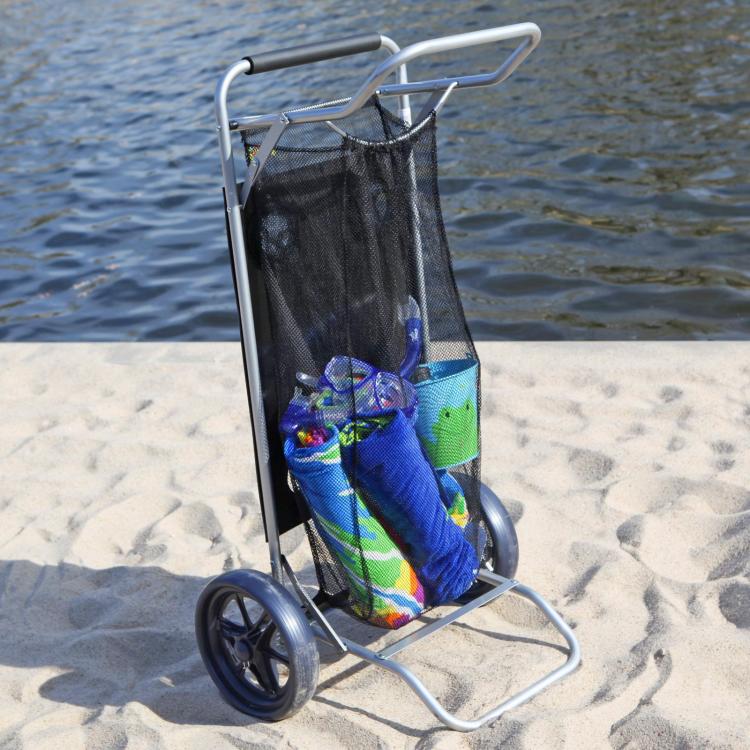 The table beach cart has a large net to store your items while hauling back and forth from your beach spot, along with 2 big wide wheels that make trudging through the sand super easy.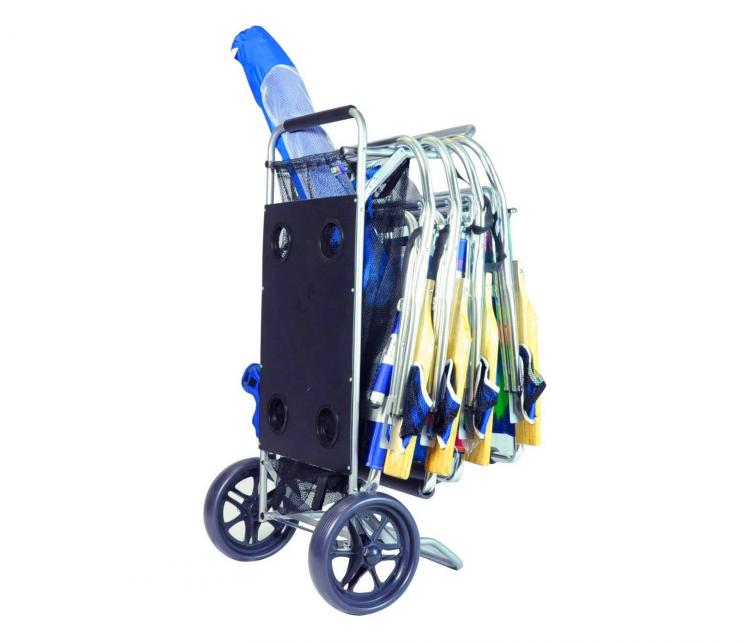 The Wonder Cart even has a large arm on the top of it to stack on many beach chairs, so you can really get everything to your beach spot with one go. Then once you get there, you'll have the perfect table to organize all of your drinks, books, food, and other beach stuff!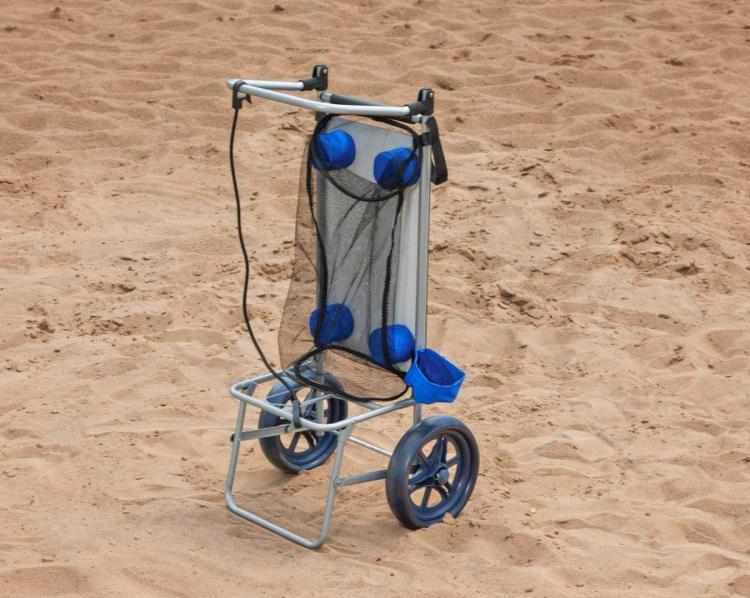 The Wonder Cart beach cart that doubles as a table is made from aluminum along with a plastic tabletop, contains 4 insulated cup holders, has an umbrella holder on the side of it, and an included bungee cord to secure your belongings while on the go.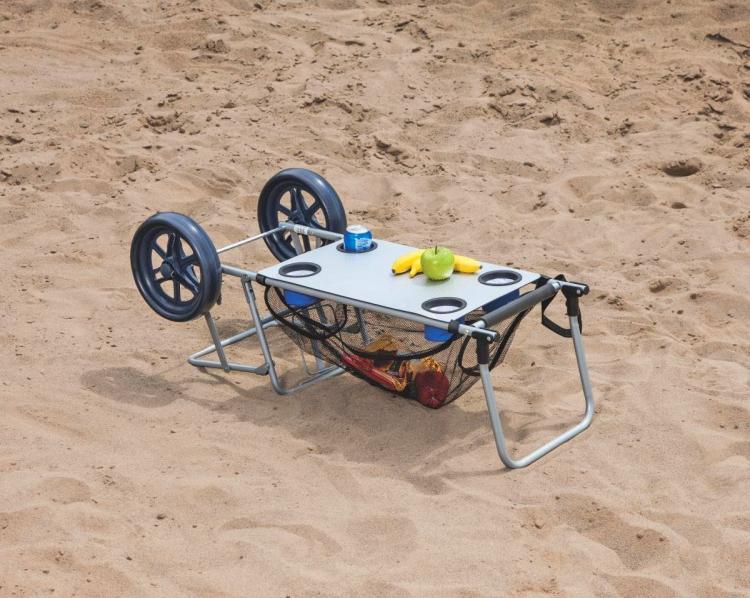 The beach cart table weighs 10 lbs, and the tabletop measures 41 inches long x 21 inches wide x 11 inches tall. It also folds down for easy storage.