Wizard Of Oz Legs Bookmark
By Ryan on 05/16/2015 4:56 AM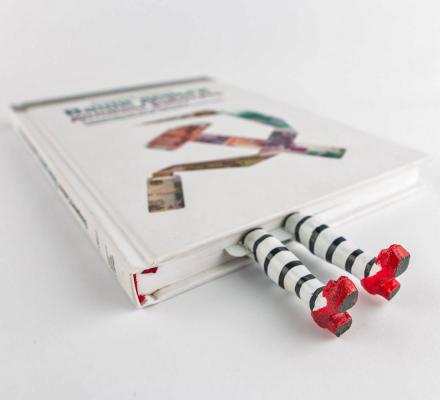 For those of you who still read books that have physical pages, and to filter down even further, those of you who enjoyed the Wizard of Oz movie, this wicked witch of the west legs bookmark may be for you. Depicting the witches legs protruding out out from the bottom of your book to save your page, this Wizard of Oz bookmark is a perfect gift idea for any child starting to read or any adult that needs to add some flair to their books. Plus it comes with customizable text on the flat part of the bookmark that you can choose between 'Books Make Me Smart', 'There's No Place', or customized with whatever text you like.
Designed by Etsy store 'MyBookmark' the Wizard of Oz bookmark is just one of many bookmarks that feature feet sticking out of your book to save your page, including but not limited to: Hobbit Feet, Pirate Legs, C-3PO Legs, Sexy Cabaret Legs, Hockey Player Legs, Military Boots, as well as a plethora of others.
The Wizard of Oz dangling feet bookmark is handmade from metal, polymer clay, and acrylic paint, is made in Ukraine, and measures 7.5 inches long x 2 inches wide, whereas just the feet sticking out measure 2 inches long.