Wisp Lets You Sweep And Use Dustpan With One Hand All While Standing Up
By Ryan on 05/09/2017 1:10 PM (Updated: 07/25/2018 10:39 AM)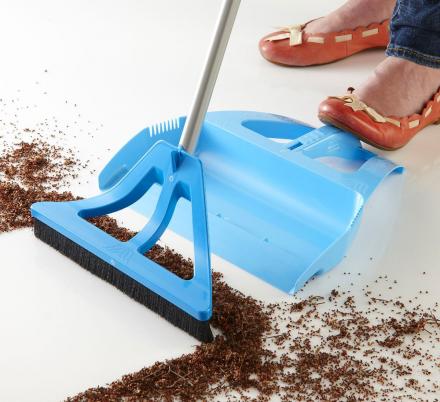 At what point is there a broom so great that you don't even have to sweep using your hands? Well unless you've got yourself a Roomba, the Wisp might be the next best thing. The Wisp is a stylish and highly functional broom and dustpan that takes little to no effort to sweep your floor all while standing up.

Sizes: Mini | Regular
Not only does it allow you to easily sweep with just one hand, but using the foot rest on the dust pan you can easily clean up your floors without the need to bend down with a dustpan in hand.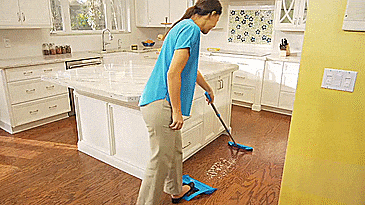 The side of the dustpan contains a comb in which you can comb the bristles of the broom through it to clean all of the dirt, hairs, and crap that usually sticks to the end of it. The combed crud will fall neatly into the dustpan so you won't have to sweep it up again.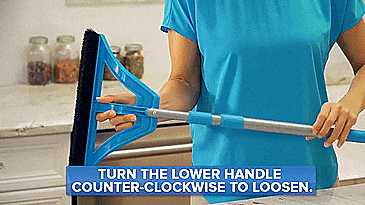 A telescoping handle on the broom allows anyone to sweep with comfort no matter your height. The broom stick extends from 29 inches to 51 inches long, which also makes it great for storing when not in use.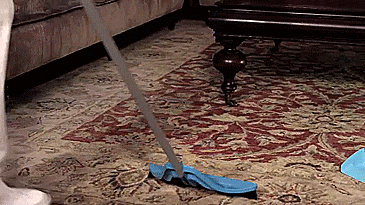 The broom is made using a patented bristle seal technology that uses a 90 degree angle with electrostatic bristles that allow you to pick up glass, pet hair, debris, etc, with much fewer passes than a normal broom. Plus the specially made bristles will even grab hair and debris right out of rugs and carpet by dragging it over them.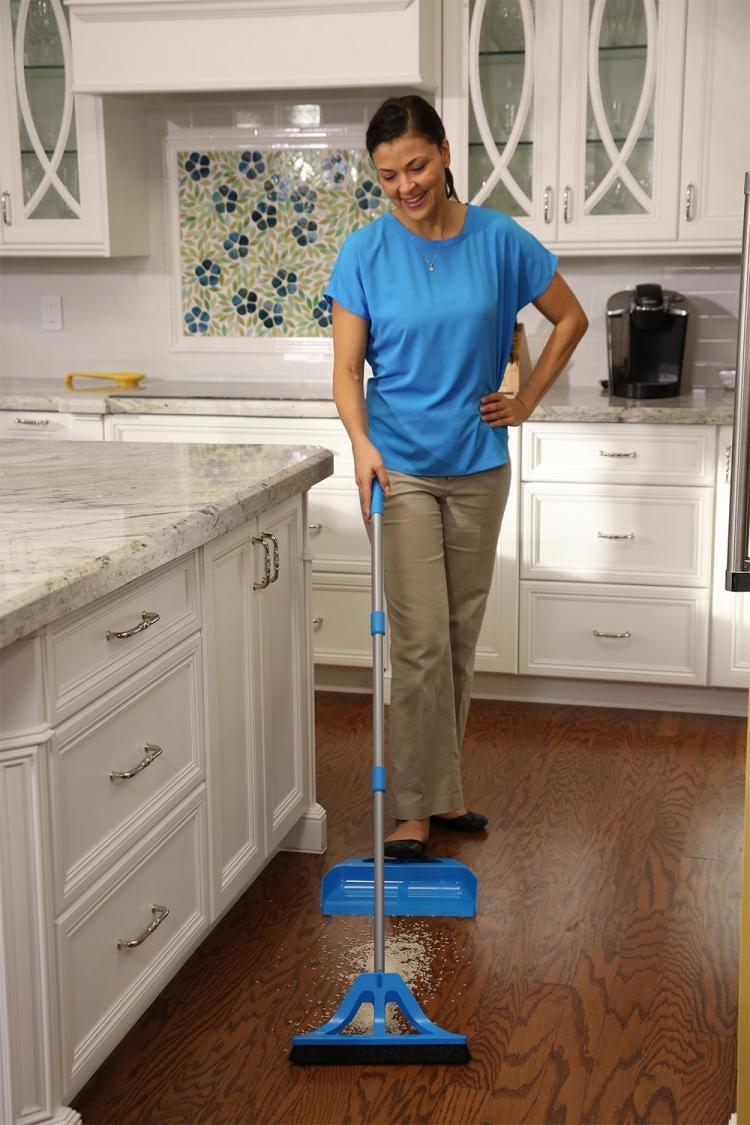 The dustpan and broom easily snap together for easy storage, and comes in a few different colors to choose from.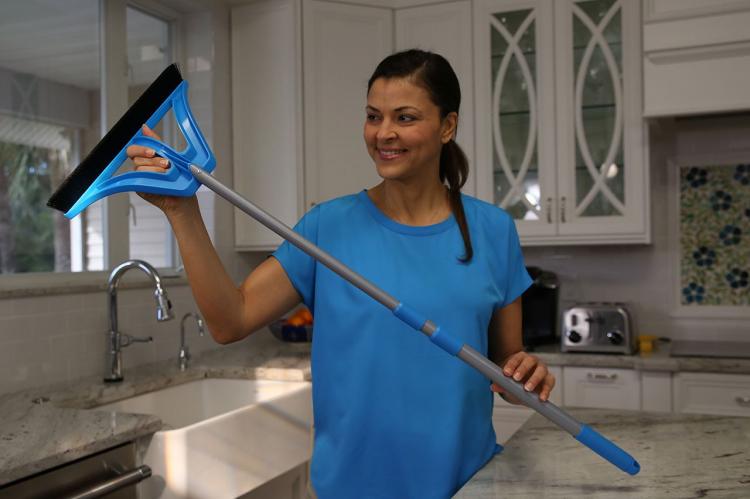 Check out the unique Wisp broom and dustpan that allows you to sweep with one hand and sweep the debris into the dustpan while standing, in action via the video below.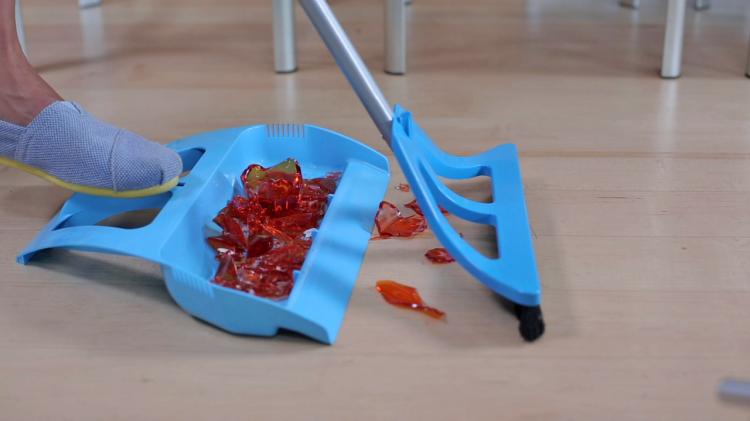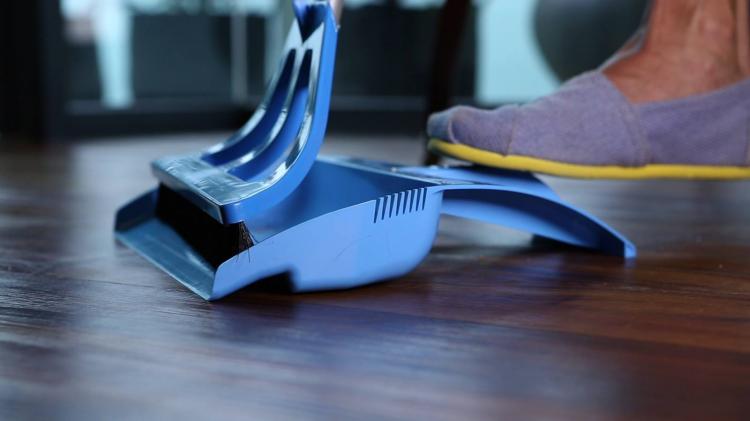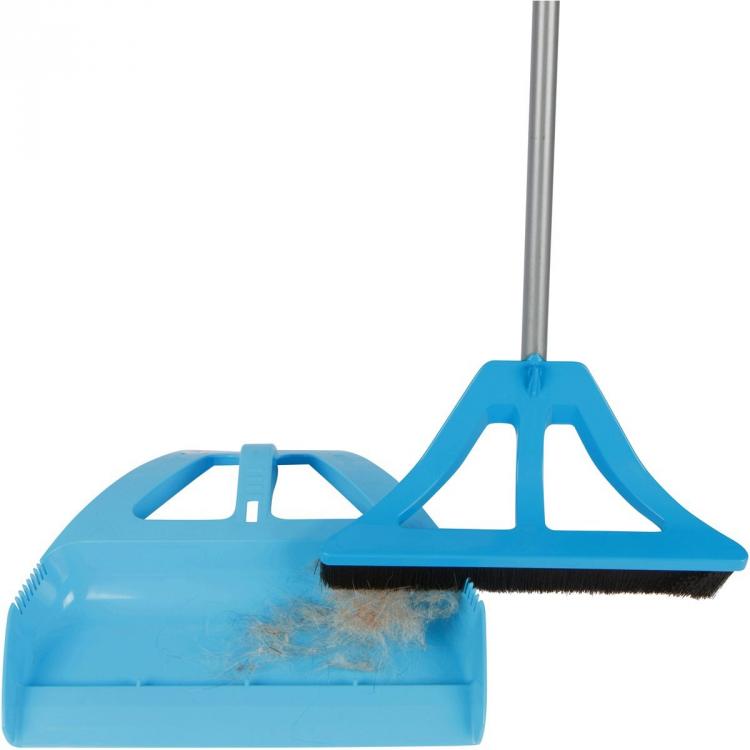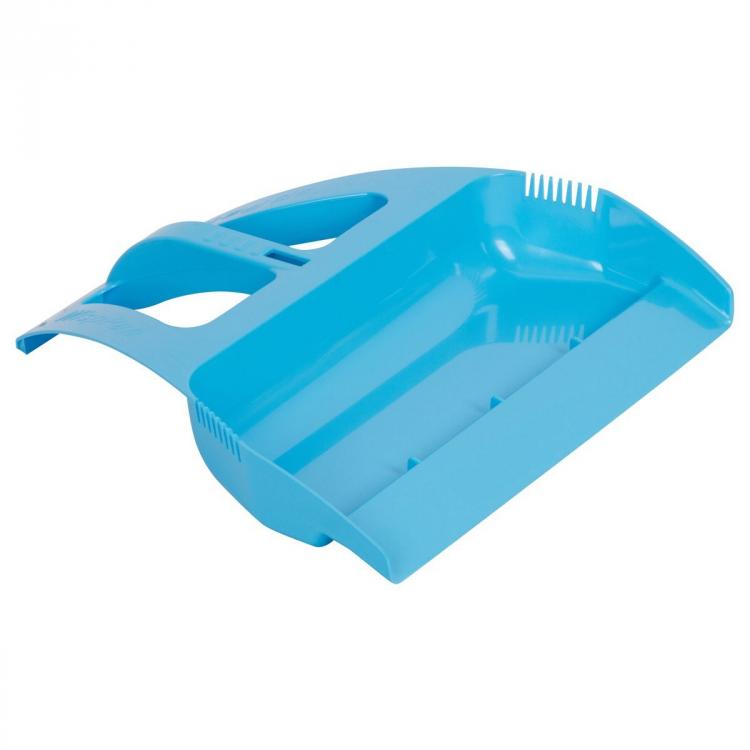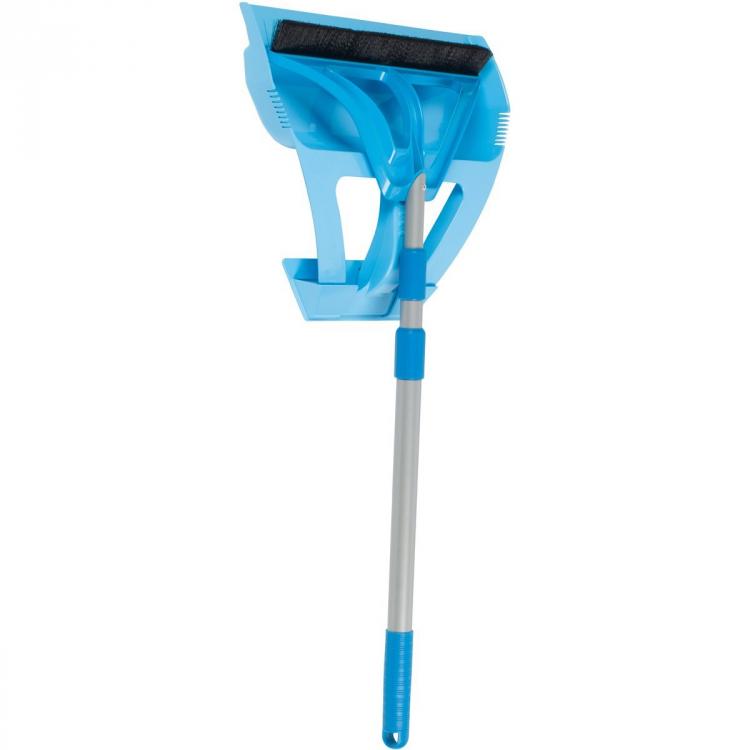 Check out the Wisp mini here.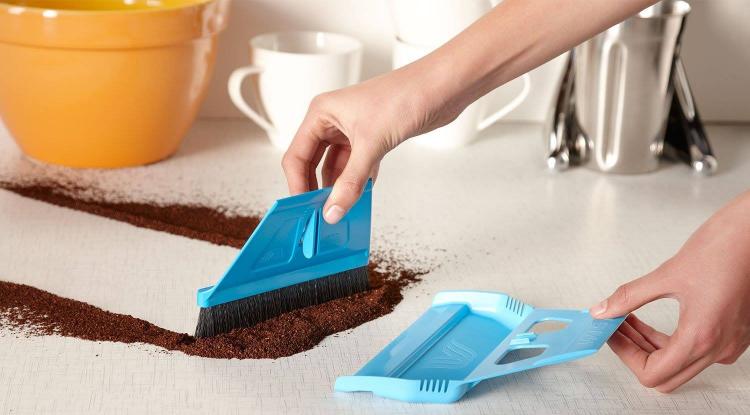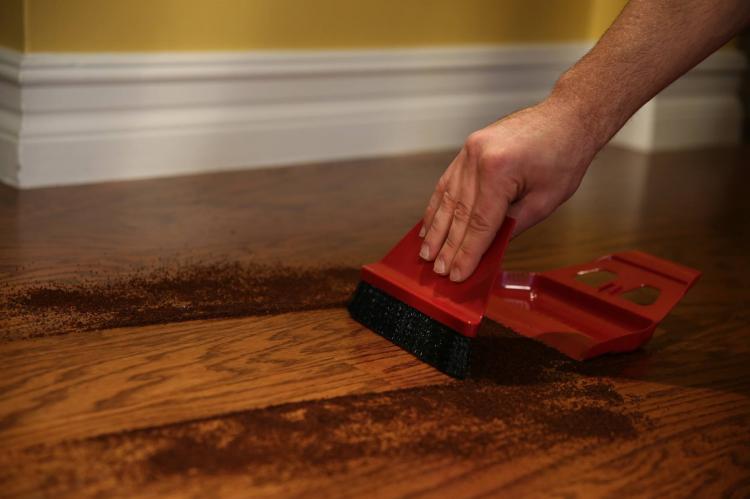 Subscribe To Our YouTube Channel