Wine Bottle Costume Covers
By Ryan on 12/06/2018 4:14 PM (Updated: 07/31/2019 10:34 AM)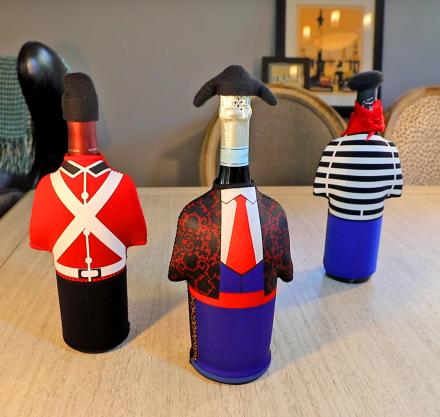 By themselves, wine bottles are boring, unless you get one with a pretty awesome label. These unique wine bottle costumes give your bottles a fun cover and offer a cool way to display your wine bottles around your house before or after your drink them. Not only do the wine bottle covers offer a fun way to display your bottles, but they also act as insulator to keep your white wines cooler for longer.
They include three different variations, including a Spanish bullfighter, a British loyalist (beefeater), and a french sailor. All three of the different wine bottle costumes have a hat that goes on the top of the bottle to finish off the costume, plus the french sailor costume also features a red bandanna that goes around the neck of the bottle.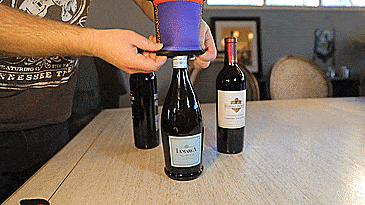 The unique wine bottle cover costumes are sold individually, come in three different options to choose from, are made from a temp-preserving neoprene material with polyester accents, should be hand-washed only, and each one measures approx. 11.75 inches tall.