This Wooden Wine Bottle Carrier Folds Into a Serving Tray
By Ryan on 04/27/2018 5:30 PM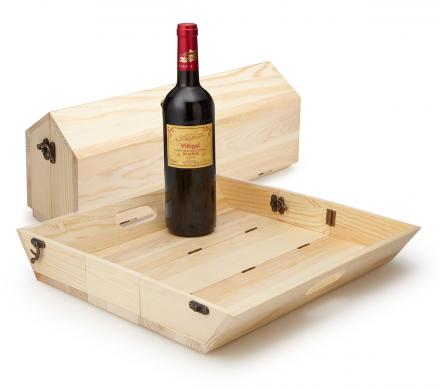 Say you're going to a house-warming party or a birthday party and you decide to bring the host or birthday boy/girl a bottle of wine. Do you show up with the bottle in your hand and hand it over to them like some sort of savage or do you attempt to class it up a bit with a dirty old liquor bag? This wooden wine bottle carrier allows you to transport your bottle of wine with pure class in a wooden package, but best of all it completely unfolds to create a serving tray where you can serve glasses from the wine you just received.
Simply swing open the sides of the carrier and it will lay flat on the surface, then just lock a few hooks in place so that it doesn't come undone when carrying it, and you're ready to go.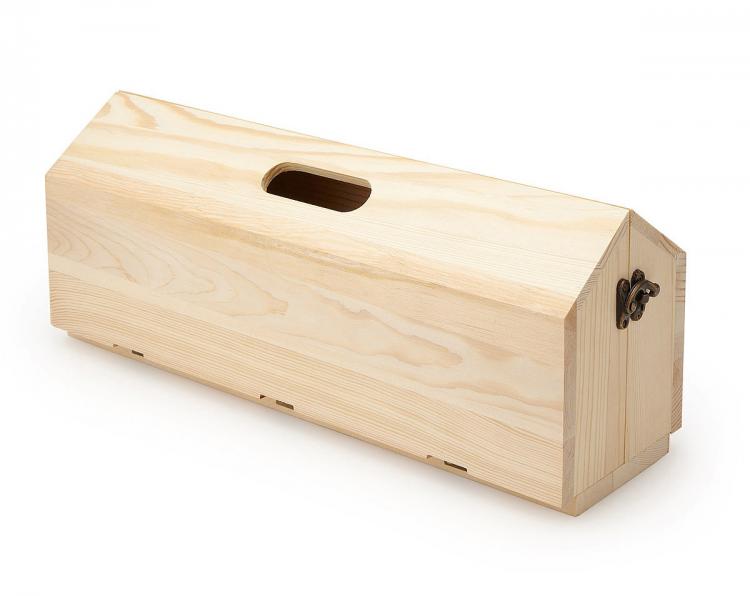 The Convertible wine bottle carrier and serving tray is made in China from FSC certified pine wood, makes for a great gift that will be used long after the wine inside of it is consumed, should be cleaned with just a damp cloth and allowed to air dry, and mineral oil can also be used to help condition and preserve the wood.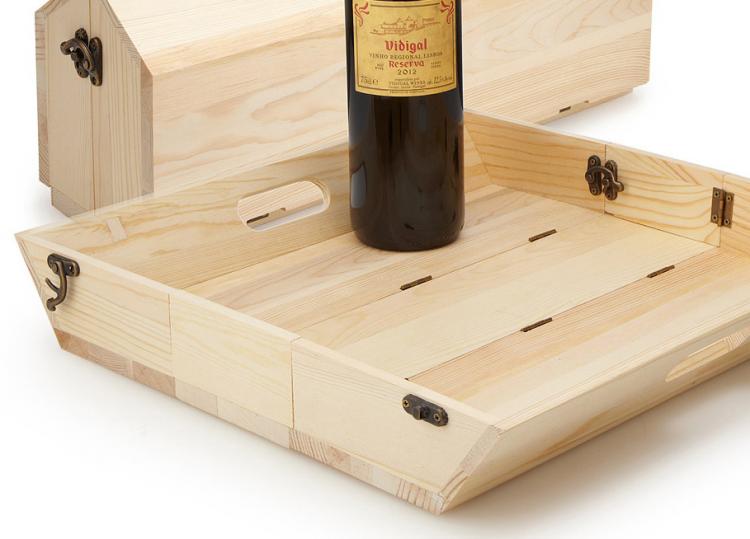 The wooden wine bottle carrier that transforms into a serving tray measures 14.75 inches long x 4.75 inches wide x 6.25 inches high when used as a carrier, and measures 15.13 inches long x 14.75 inches wide x 2.38 inches high when used as a serving tray.