There's Now a Wind Sensing Umbrella That Will Auto Closes In High Winds
By Ryan on 04/19/2023 10:21 AM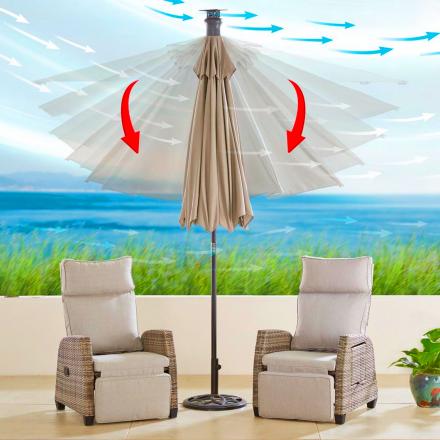 You're lounging in your backyard, sipping a refreshing drink beneath the shade of your outdoor umbrella. Suddenly, the wind picks up, and your once-relaxing spot becomes a chaotic mess of windblown debris and a toppled umbrella. Fret not, dear reader, for we have the solution to your summertime woes!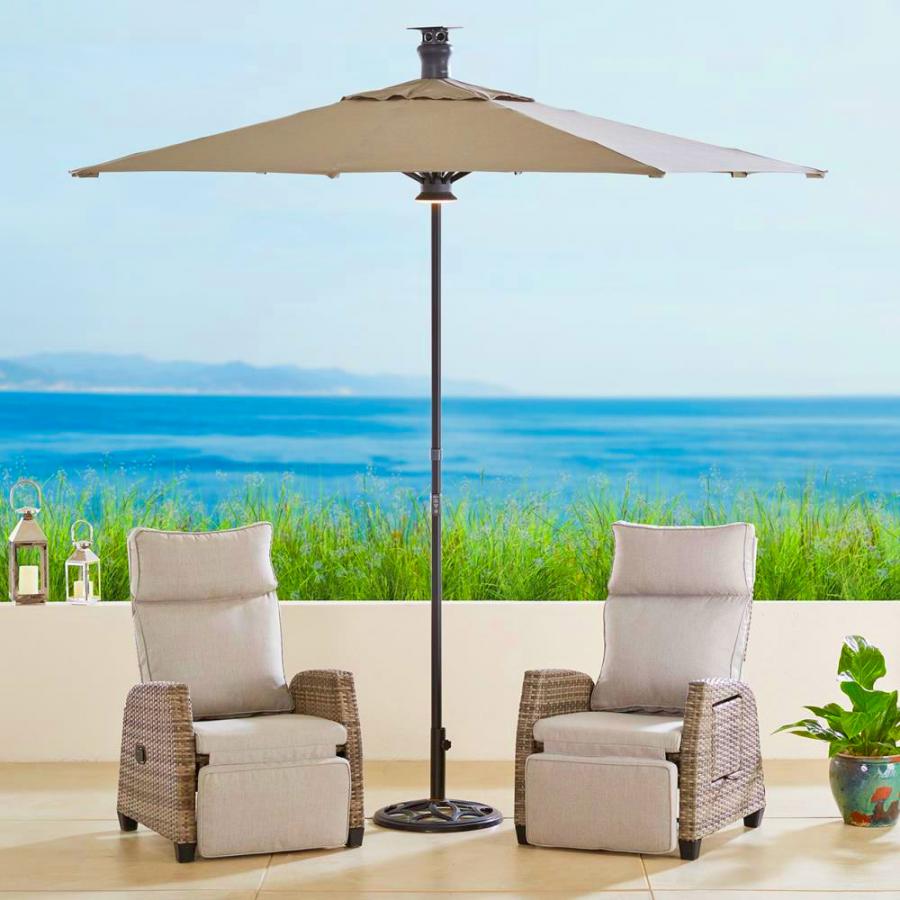 Behold, the wind-sensing, auto-closing outdoor umbrella! This brilliant brolly is equipped with a nifty sensor that detects wind gusts around 20-22mph. Once it picks up on those pesky gusts, it automatically snaps shut, preventing any mishaps or Mary Poppins reenactments.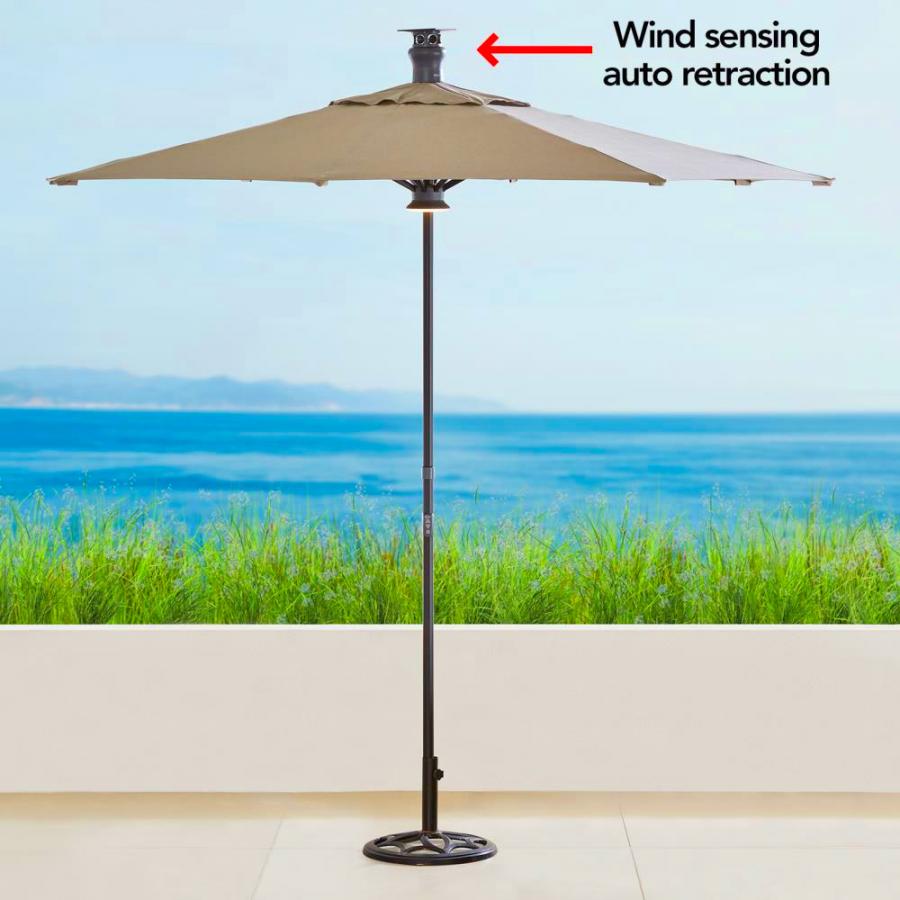 But wait, there's more! This smart sunshade comes with a remote control, meaning you can open or close your umbrella with just a click of a button. Gone are the days of manually cranking your umbrella like some sort of caveman. Welcome to the future! Power cords? Batteries? Psh, who needs 'em? This savvy parasol has a solar panel perched atop its pole, ensuring it's always charged and ready to go. Soak up the sun and rest easy knowing you're saving energy while keeping cool. When the sun goes down, the party doesn't have to stop. Our wind-sensing wonder comes with an LED light that'll illuminate your table or chairs, casting a warm glow on your nighttime shenanigans. Enjoy a romantic dinner or a spirited game of cards without missing a beat. Sun protection? Check! This canopy boasts a UPF 50+ rating, shielding you and your loved ones from harmful rays. No more sunburns, just a delightful day in the shade. Worried about compatibility? Fear not! This outdoor umbrella works with most existing bases (though you'll have to provide your own). Simply plop it down and start enjoying your breezy, worry-free relaxation zone. Choose from two fabulous colors: Indigo or Dove Grey. Whichever hue you pick, you'll surely make a statement in your outdoor space. Measuring 108 inches in diameter and 102 inches tall, this umbrella has plenty of room for everyone to gather 'round. Plus, at a mere 15 lbs, it's easy to move and adjust as needed. Now, let's recap the magic of this wind-sensing, auto-closing outdoor umbrella:
It detects wind gusts of 20-22mph and automatically closes, protecting you from the perils of a toppled brolly.
A handy remote allows you to open and close your umbrella with ease – no more manual cranking!
The solar panel on top ensures a constant power source, so you'll never have to worry about cords or batteries.
The LED light adds ambiance to your nighttime festivities, keeping the fun going even after the sun sets.
With UPF 50+ sun protection, you'll stay safe and shielded all day long.
This versatile umbrella is compatible with most existing bases and comes in two stylish colors. Embrace the wonder of wind-sensing, auto-closing technology and upgrade your outdoor experience with this revolutionary umbrella. Say goodbye to toppling parasols and hello to breezy, carefree relaxation! You can snag one of these wind sensing auto-closing umbrellas from Hammacher for around $700 bucks!