Where's Waldo Wall Mural
By Ryan on 07/29/2015 3:27 AM (Updated: 08/11/2017 3:58 PM)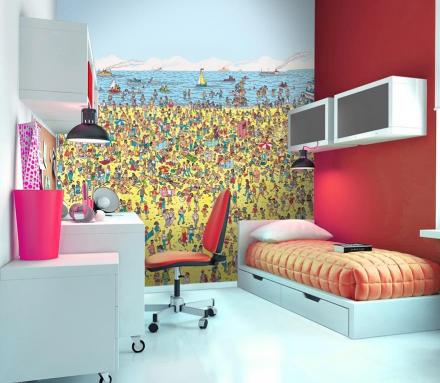 This Where's Waldo wall mural fills your entire wall with a page right out of a Where's Waldo book, and might just be the greatest thing ever! Although once you find him once, it might get a little old. This waldo wall decal will without a doubt make every new guest you have, go to the wall and search for Waldo, no matter what race/age/gender/species they are, they will undoubtedly search for Waldo on your wall if it's their first time being at your house. This is just what humans do, and it will never stop. There's just something about a bright colored busy looking picture that's filled with red, white, and blue patterns that just makes you search for Waldo, even if he isn't even on there anywhere.
Perfect for a waldo themed kid's bedroom, a bachelor pad to make some drinking games out of it, at the office to take your mind off of things, or just out in the living room if you're a family that's into that kind of thing, the Where's Waldo wall mural is a fun and interactive way to replace a boring white wall without going with the standard route of purchasing a run-of-the-mill art print at Walmart for $2.99.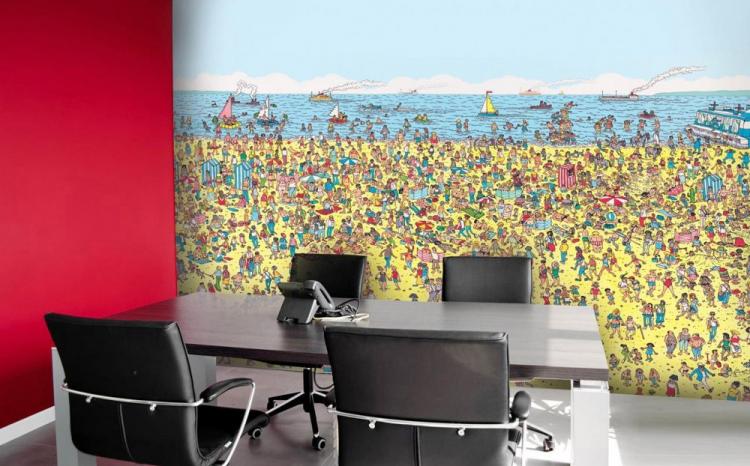 Officially licensed by Where's Waldo, the Where's Waldo Wall Mural features a beach scene designed by Martin Handford, comes in 6 easy to hang pieces, and comes with instructions on how to apply the mural to your wall. The overall size of the Waldo wall mural is approximately 8.8 feet wide x 8.3 feet tall.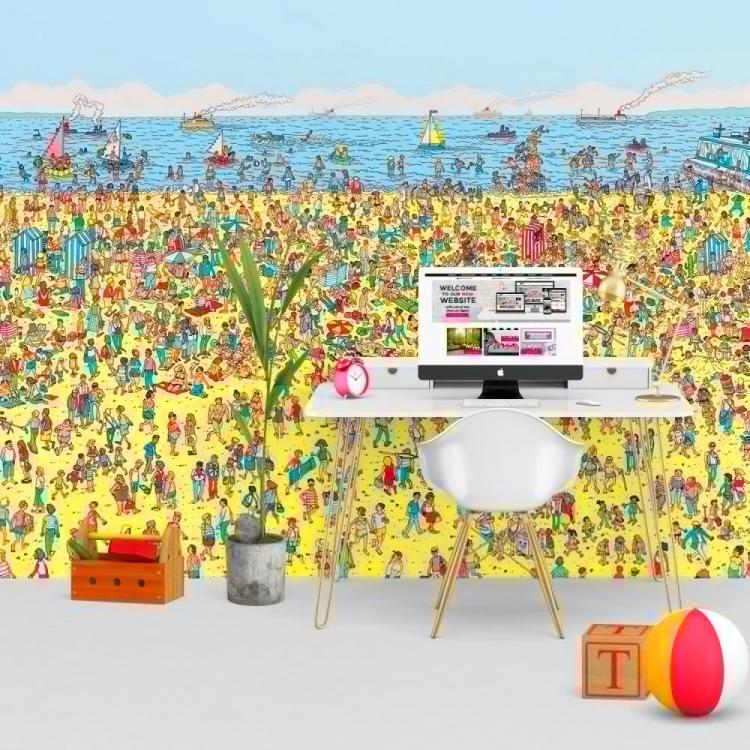 I mean personally, if I had it my way, every wall in my house would be filled with a giant continuous Where's Waldo image that contains hundreds of Waldos in them, which would take a lifetime to find all of them. Yup, that's it, that's my dream house. I don't care about the size or what's in my house, just as long as every wall in the house is filled with Where's Waldo images.