Waterproof Duffel Bag
By Ryan on 02/17/2016 9:02 AM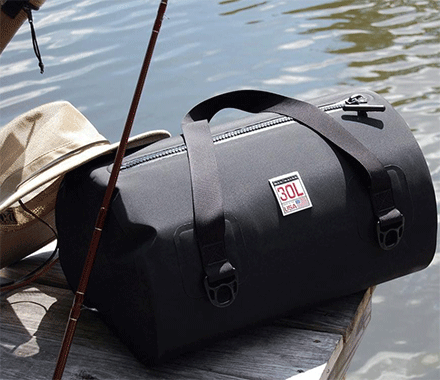 The Mad Water duffel bag is a bag that's completely waterproof and is perfect for fishing, hunting, kayaking, or hiking trips where you'll be outside and around a lake or possibly in the rain a lot. Made with YKK waterproof zippers that ensure no water gets past, the bag is truly waterproof as you can actually submerse it in water up to 15 feet deep without any liquid getting inside. The bag comes with two nylon webbing handles that are actually long enough to be used as a backpack in case you get tired of carrying the bag with our hand. Plus the flat bottom and matte black design makes it look pretty bad-ass and might even make people think you know what you're doing.
The Mad Water waterproof duffel bag is made in the USA from polyurethane, which makes the bag resistant to cold weather, chemicals, cracking, direct sunlight, and abrasion, and has 4 heavy-duty d-rings that allow you to secure the bag or attach things to the bag. The bag is environmentally friendly, is extremely strong, and is made from the thickest double-coated polyurethane that maximizes all of it's characteristics.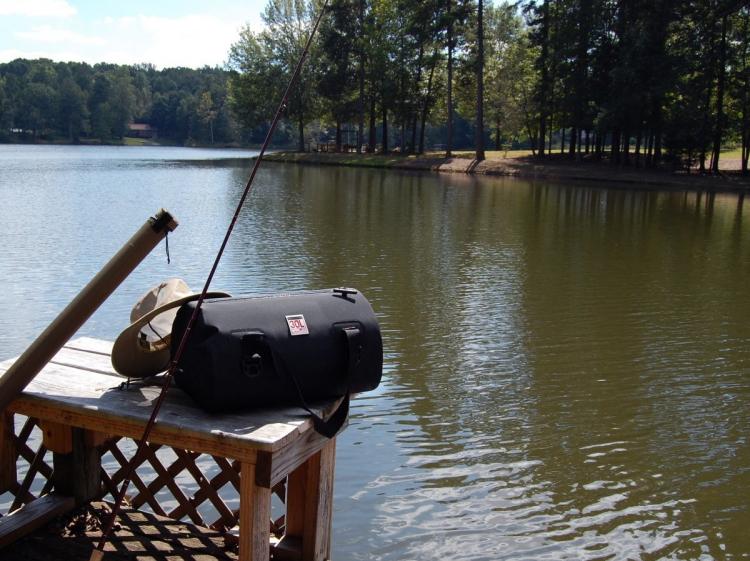 The waterproof duffel bag comes in three different sizes, a smaller bag that has a capacity of 30 liters, a medium sized bag that has a capacity of 65 liters, and a larger bag that has a capacity of 90 liters.