This Genius Watermelon Slicer Makes Perfectly Shaped Watermelon Popsicles
By Ryan on 06/22/2019 10:06 AM (Updated: 07/02/2019 8:46 AM)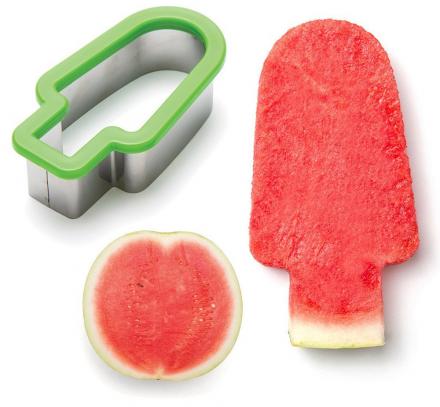 This watermelon slicer allows you to make Popsicle slices out of your watermelon for a nice, tasty, quick, healthy, and actually clean snack. Simply cut a circular slice out of your watermelon, lay it flat on a cutting board, and make your way through the watermelon with the watermelon slicer like it's a cookie cutter, including just a bit of rind on each piece. Since the watermelon slicer cuts through and leaves you a bit watermelon rind with each slice, it gives you a handle to hold onto the Popsicle, which makes it perfect for giving to kids or drunk adults without them being left with incredibly sticky fingers that need to be rinsed off aftwewards.
Designed by Avihai Shurin, a product and industrial designer that's designed other products we'be featured in the past including the Whale Tail Squeegee, and the Sunnyside Egg Mold. The watermelon Popsicle slicer combines the perfect mixture of design and functionality to give you a delicious treat that's usually extremely messy and makes it a clean and fun way to eat watermelon.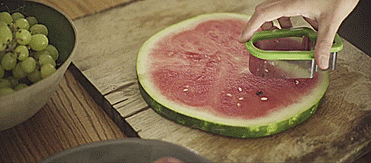 The Pepo watermelon Popsicle slicer is made from stainless steel along with a plastic surface to help you push down on without cutting your hands on the steel, is green in color, and measures 4.7 inches long x 2.6 inches wide x 1.6 inches deep.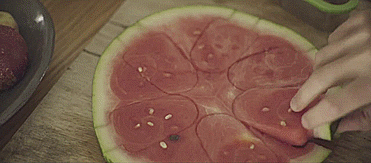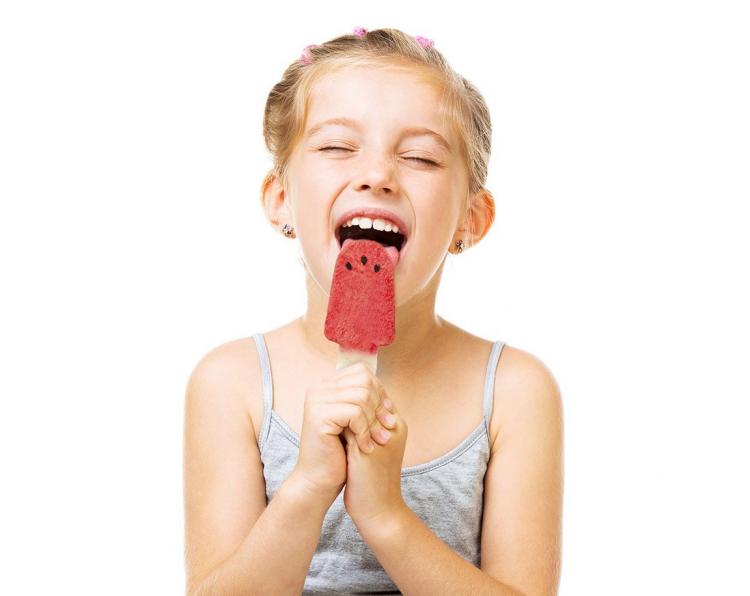 Check out the watermelon Popsicle slicer in action via the video below.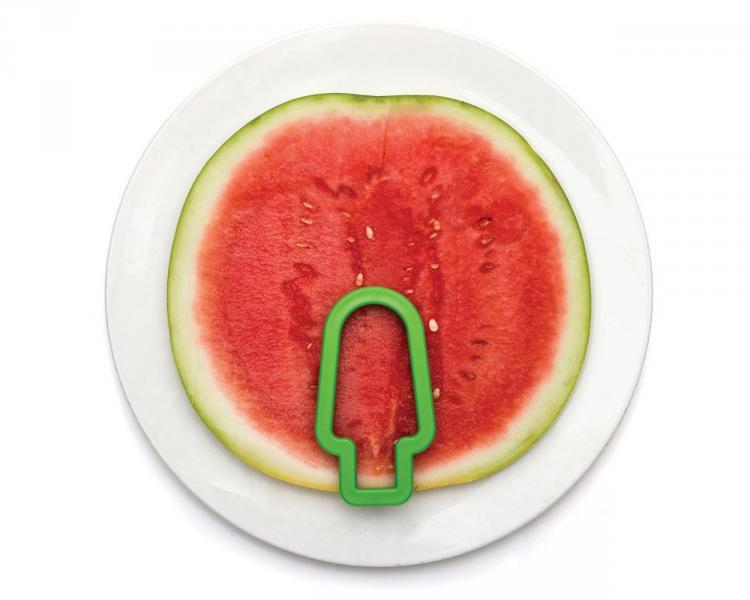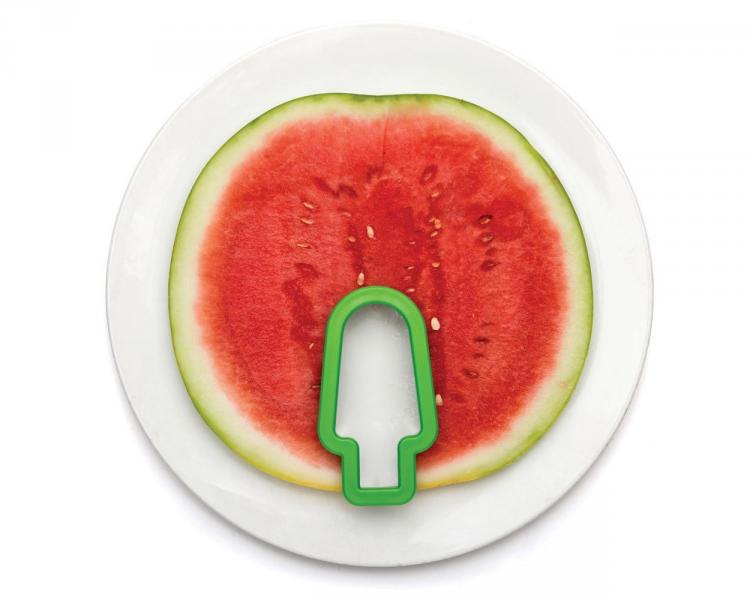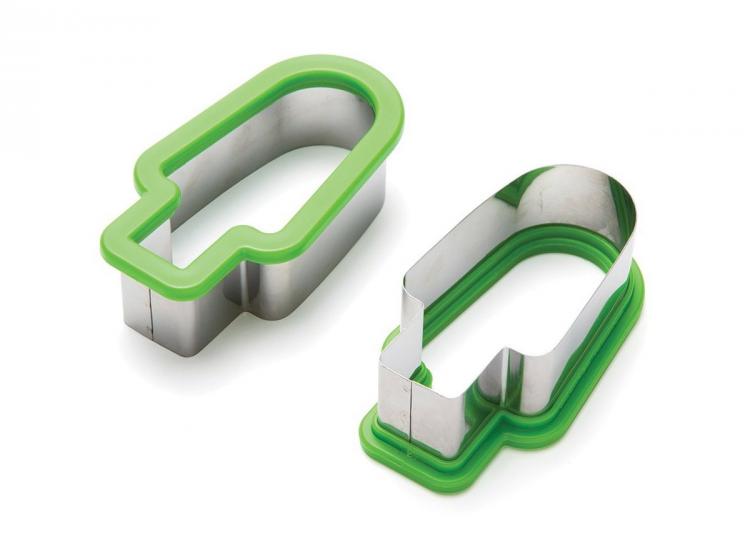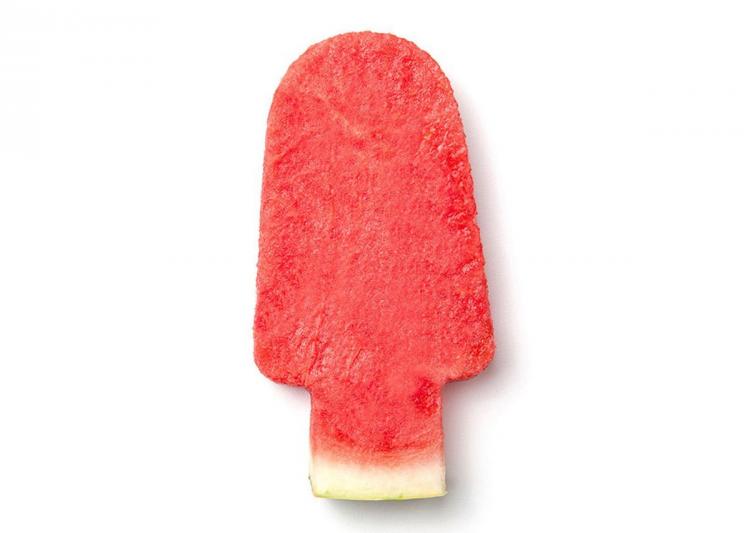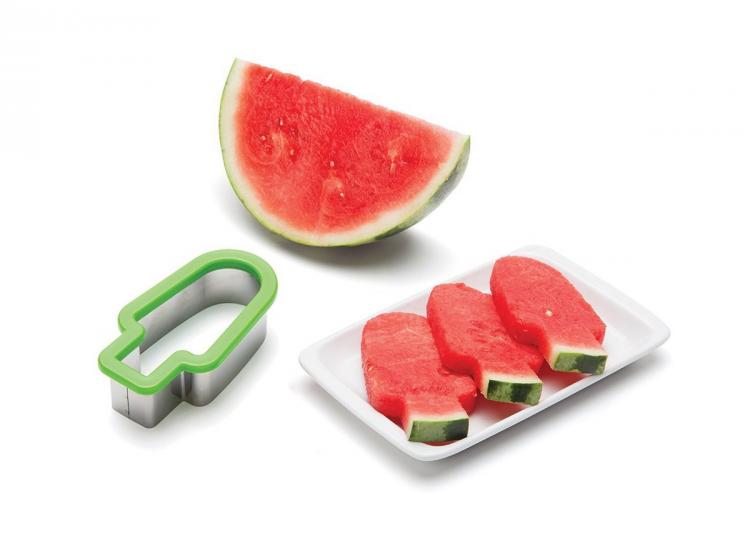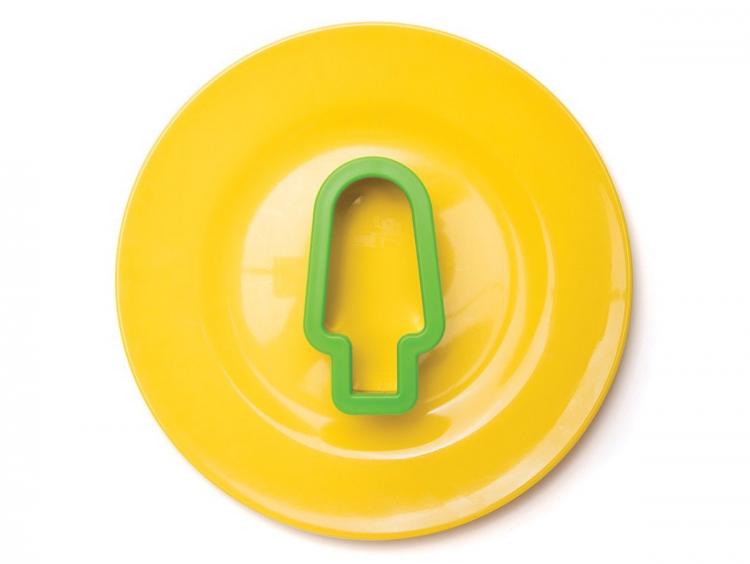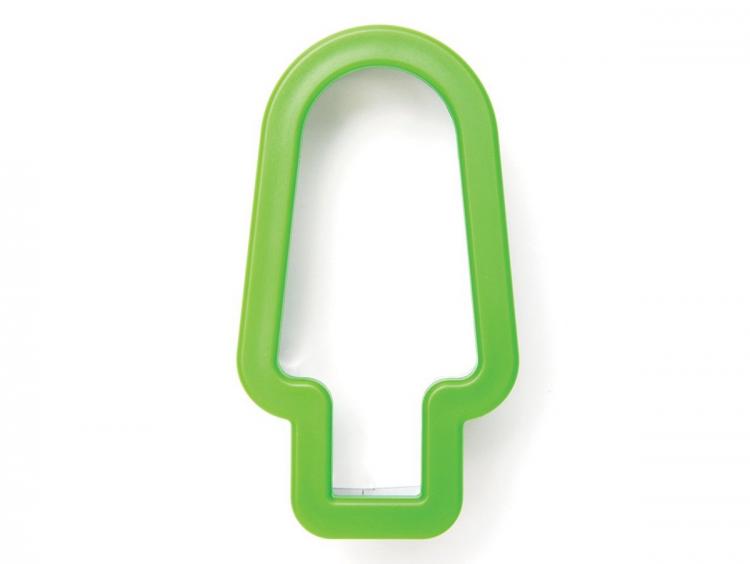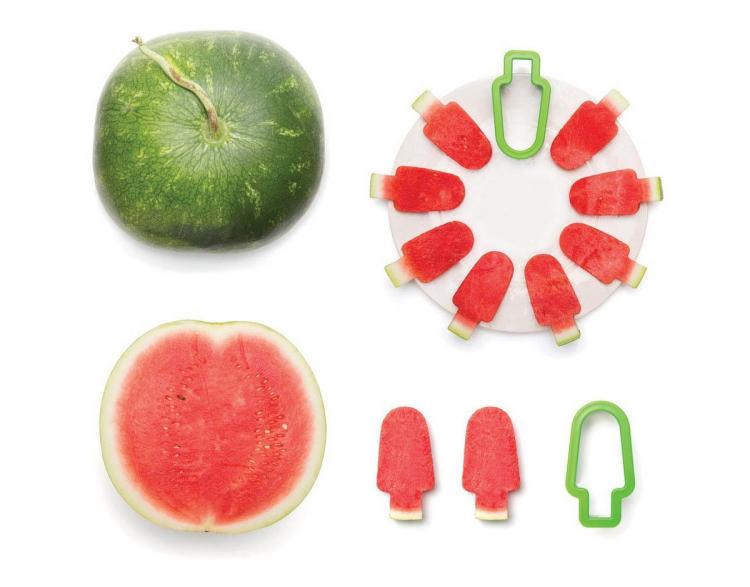 Subscribe To Our YouTube Channel