There's a Watermelon Pool Ball That You Can Pass and Dribble Underwater
By Ryan on 08/13/2018 11:21 AM (Updated: 06/26/2019 9:43 AM)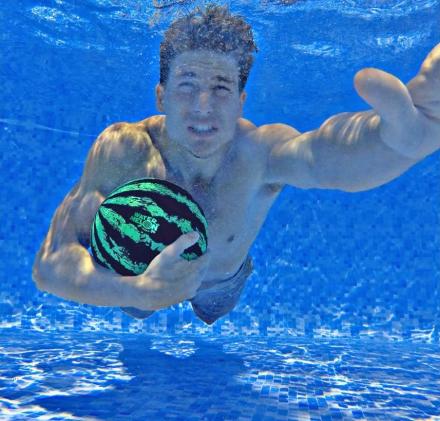 Have you ever been in the pool and wanted to play with a giant ball under the water?! Me either, but then again, I never knew such a water toy existed! But apparently it does, and it's called the Watermelon Ball. It's a unique pool toy that you fill up with water and can pass back and forth underwater. It's a cool water toy that you can use in a pool or at the lake!
Just connect the Watermelon Ball to your garden hose using the needle hose attachment to easily fill it up with water. You can then bring it into the pool and pass it back and forth, or even dribble it like a basketball underwater!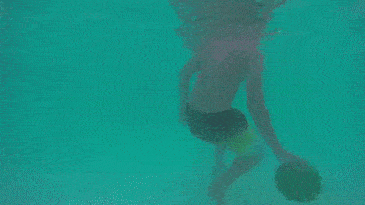 It's called the Watermelon Ball because it looks, feels, and acts just like a real watermelon would under the water. When filled with water, it becomes neutrally buoyant, and it's super durable to withstand intense play in the pool.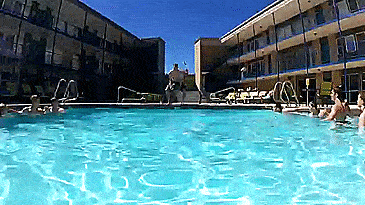 Check out the Watermelon Ball underwater pool ball in action via the video below.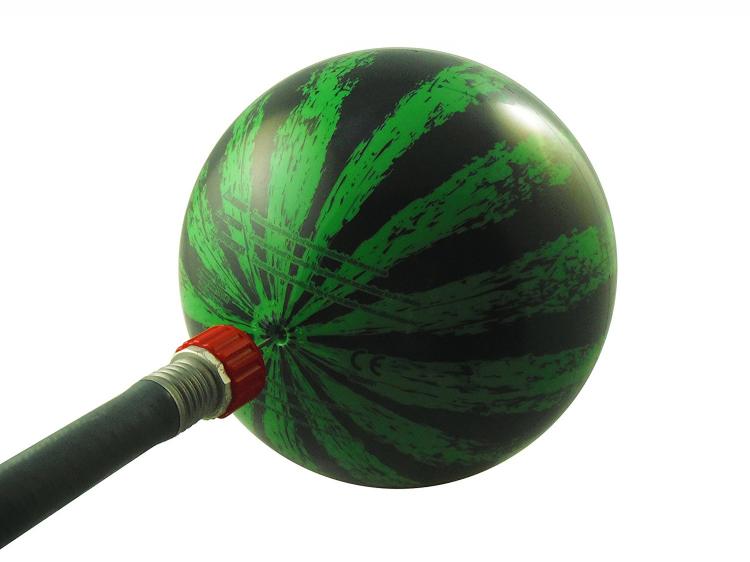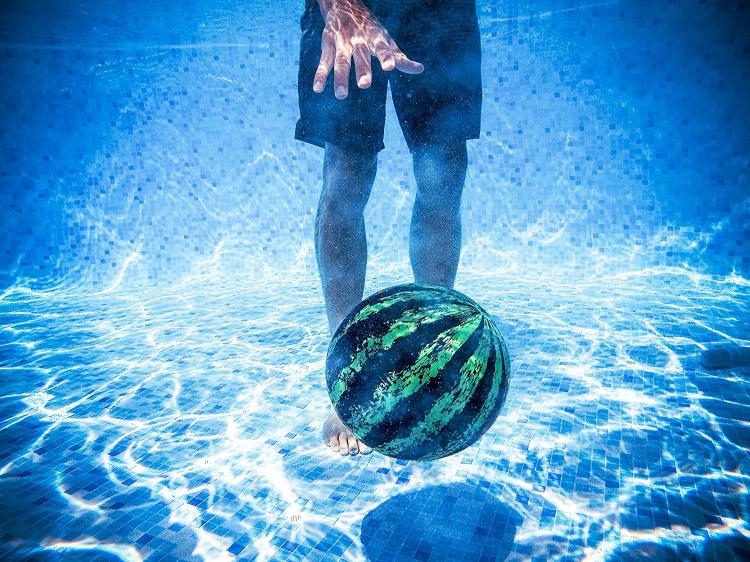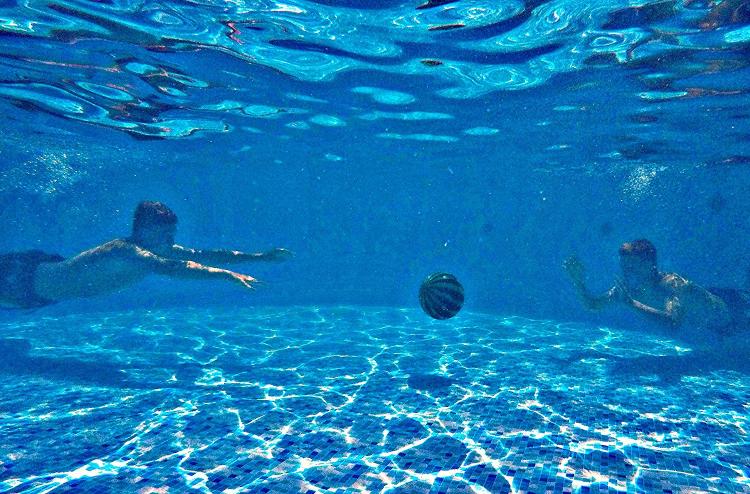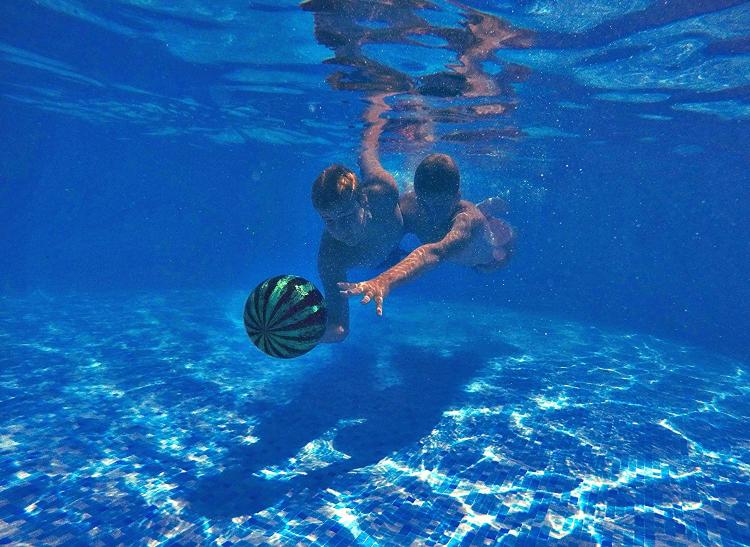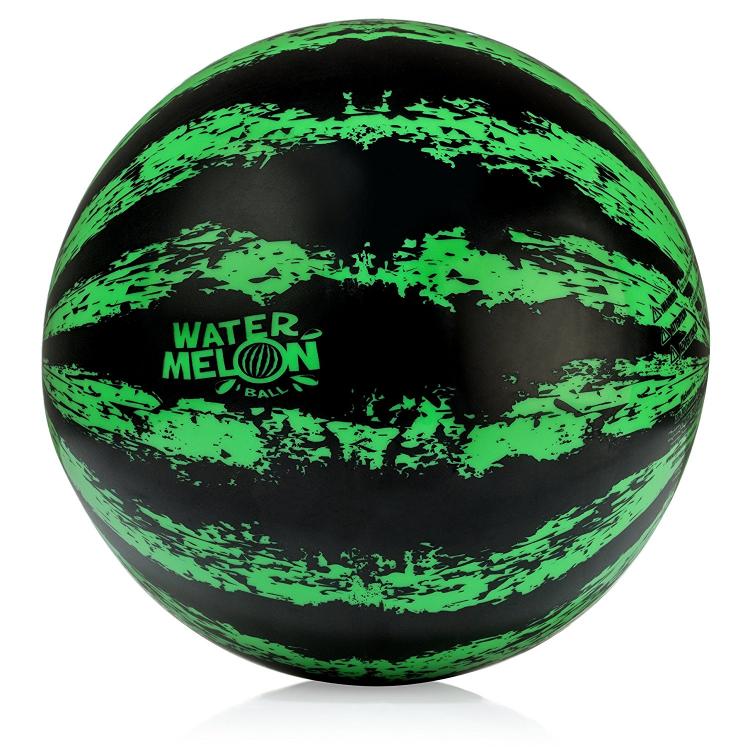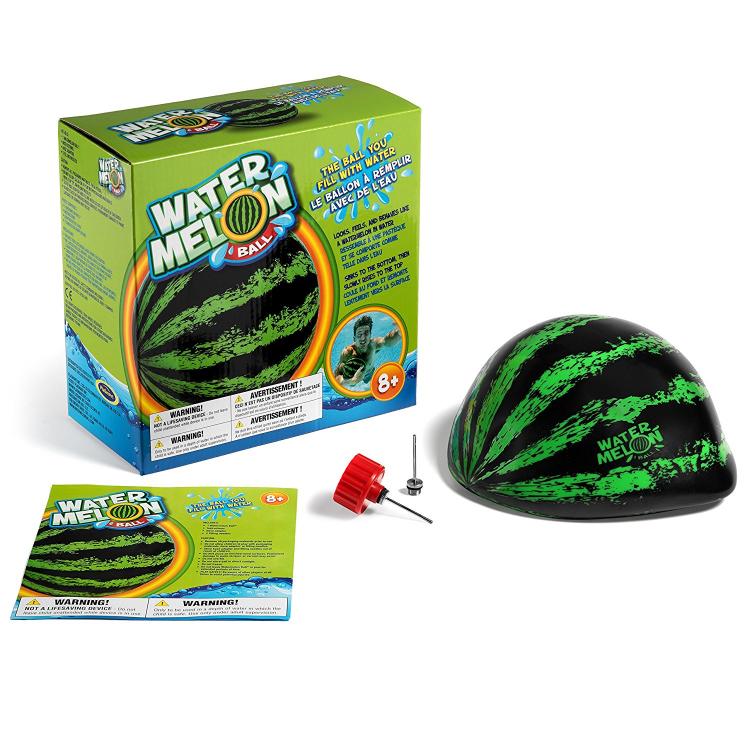 Subscribe To Our YouTube Channel