Water / Nasty Dry Crap Dog Mat
By Ryan on 01/09/2014 3:00 AM (Updated: 03/20/2019 5:42 PM)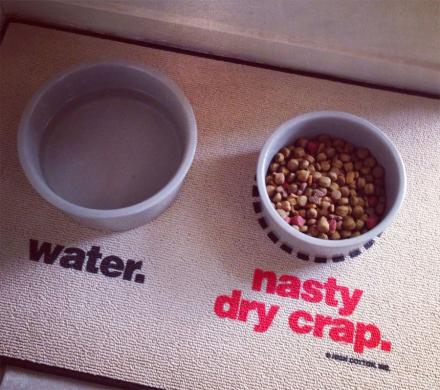 If your dogs are like mine, anything other than that wet glorious soft dog food that comes in a can, is second tier food. Basically dry food is nasty dry crap in my dogs eyes, and that's just what this dog mat conveys to us mere humans. No longer will you walk in on your dog eating and not know what they think of that dry food you just served them.
The water/nasty dry crap dog mat is a floor mat for your dog's food that has two circles, one to put his water bowl over, and another to put his food bowl over. This way every time he's goes to get a drink of water or a bite to eat, he will know what he's about to get.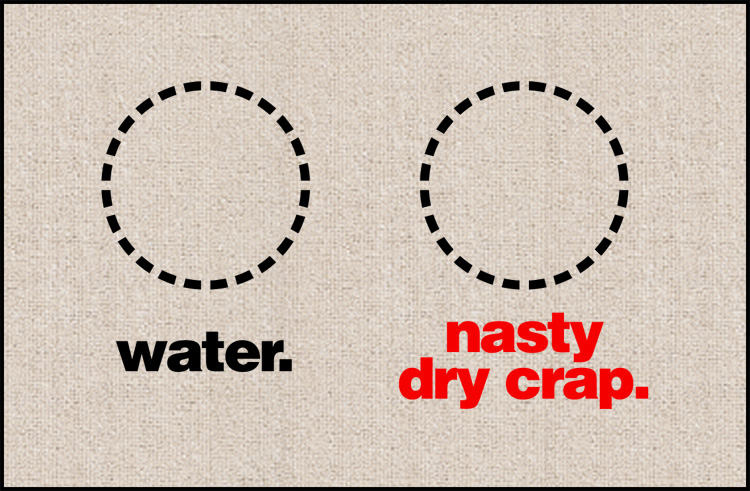 No longer will your dog wonder if today's the day that he get's a greasy delicious cheeseburger for dinner (wet food), or if he'll get that delicious wet food. He'll just need to look at the mat and know what's in it.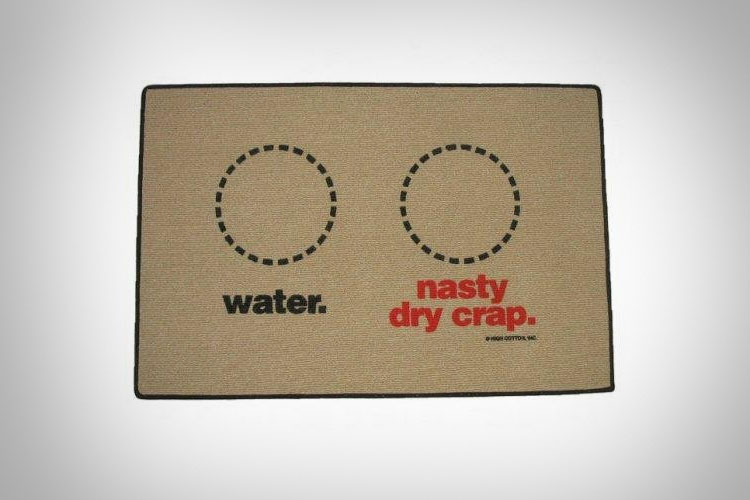 The Water / Nasty Dry Crap dog food mat is made from 100% olefin, can be used both indoors and outdoors, can be easily washed with a hose and a brush, and measures 18 inches x 27 inches.