Volkswagen Camper Van 3D Puzzle
By Ryan on 02/27/2018 11:18 AM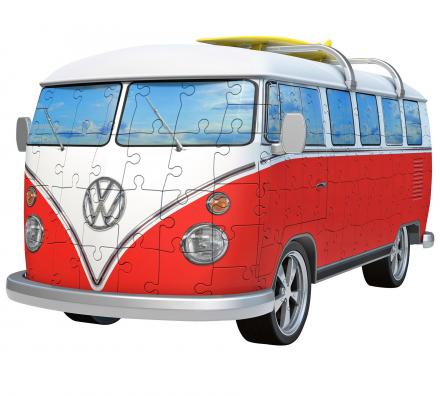 We would all like our own retro VW camper van, but let's face it, they are pretty expensive and you probably don't have the garage space. That's okay, because you can build your own very cool replica to sit on your desk or on your shelf. The VW Camper Van 3D Puzzle let's you build your own using 3d puzzle pieces.
The Volkswagen T1 camper van (surfer edition) is now a 3D puzzle for ages 10 and up. This high quality 162 piece plastic jigsaw puzzle will be fun to build, plus you won't even need any glue, as it'll easily go together and stay upright just by putting the pieces together.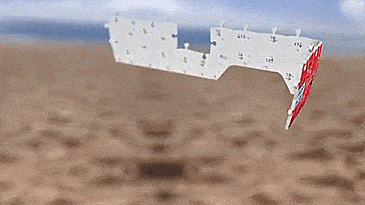 The 3D VW van puzzle uses unique plastic pieces that slot together, making it a sturdy and strong model. You can assemble it by eye or by the numbers on the reverse side. This is a much more economical way to own a VW camper Van, as it needs no gas, no maintenance and it parks in a very very small spot.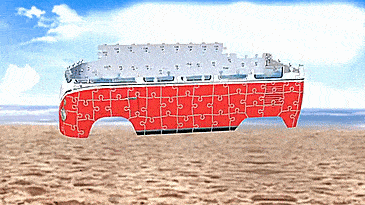 One of the coolest parts of the 3D puzzle is that it comes on working wheels along with a hard top surfing addition that holds a litlte surfboard. The middle part is all puzzle pieces but both the top and bottom connect onto the puzzle after you're done.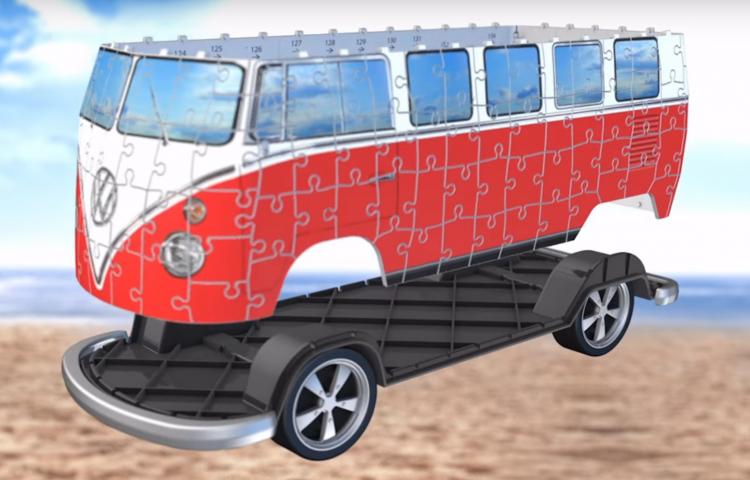 This puzzle is sure to bring back memories for anyone who used to own one of these classic vans, while making others wish that they could. It makes a great gift for any fan of this American classic, and the finished puzzle measures 11.75 inches long x 5.5 inches wide x 6 inches tall when complete.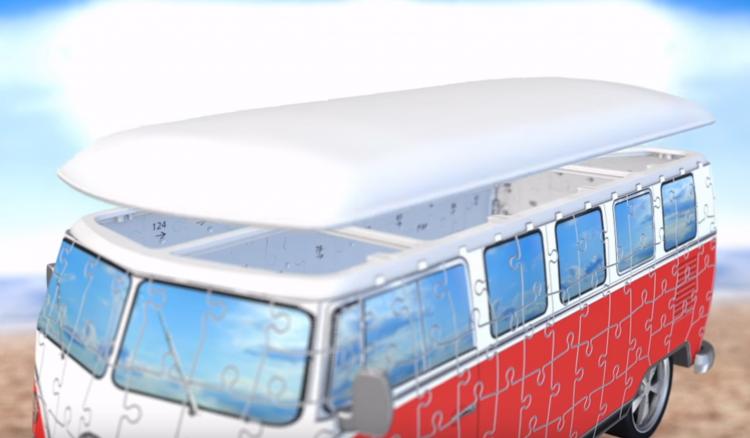 Check out the Volkswagen Camper Van 3D Puzzle in action via the video below.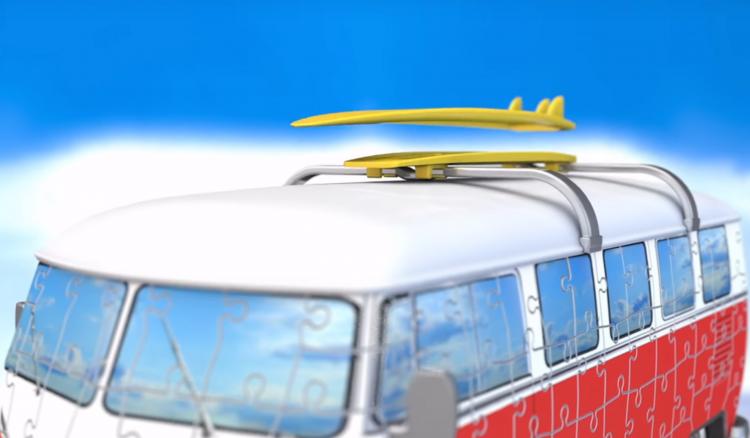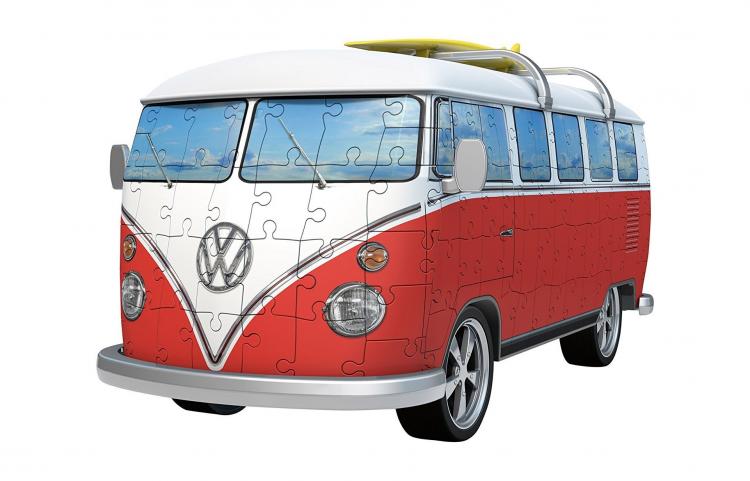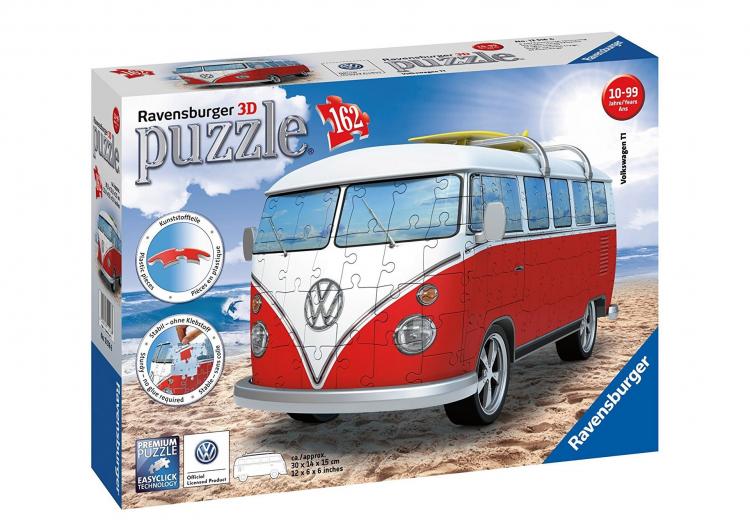 Subscribe To Our YouTube Channel