Volume Knob Baby Pacifier
By Ryan on 10/30/2018 10:16 AM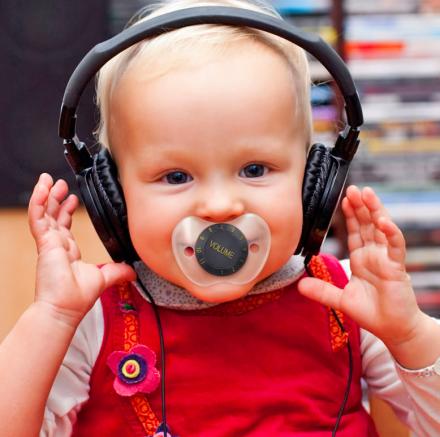 Ever feel the need to just turn the volume down on your baby while they're crying? I think every parent probably has! Well, now you can with this baby pacifier that has a volume knob on the front of it. Though it's basically a placebo knob and doesn't actually do anything, it'll surely help loosen the tension of a non-stop crying baby while you attempt to turn them down to volume level 1.
Another playful effect of the musical knob pacifier, which should really never be attempted, is that the knob actually goes up to level 11, which pays homage to the classic mockumentary "This Is Spinal Tap".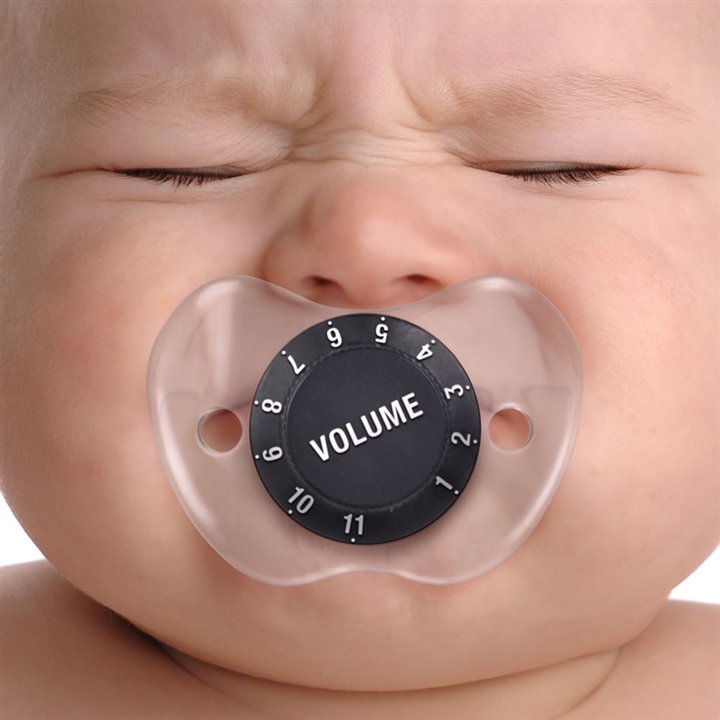 Aptly named the "Chill, Baby", the music knob baby pacifier is made form BPA-free, PVC-free rubber, is probably the greatest way to "attempt" to calm your crying baby, and of course meets all child safety standards.