DIY Helicopter Ceiling Fan
By Ryan on 03/29/2021 12:51 PM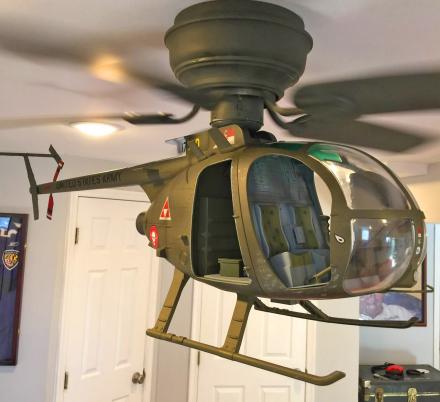 It's been the dream of kids and stoners for millenia... "What if we turned that fan into a helicopter?". Well the dream has now become a reality, thanks to these brothers, we now know it's possible to turn your existing ceiling fan in to an amazing military helicopter. The only problem now will be avoiding hitting your head on the landing skids of the helicopter as you walk under it.
How it went down is, one brother saw that someone made a DIY helicopter fan, so he sent it to his other brother, who then unbeknownst to him bought everything needed to make his own helicopter fan. He then invited his brother over to help him build the fan, and they recorded the whole process and uploaded it to YouTube.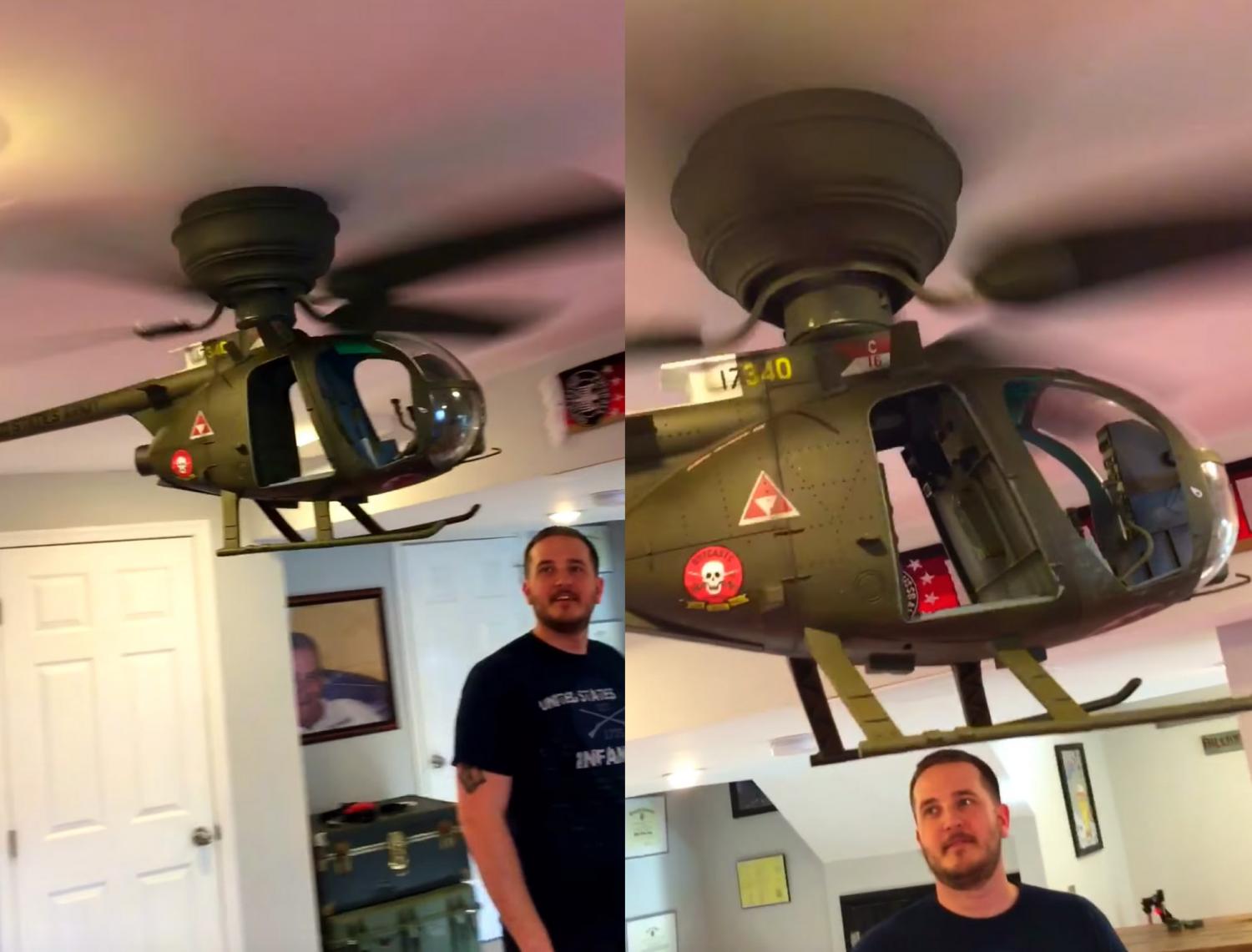 Credit: joeburlas
Things you'll need to build your own DIY helicopter fan: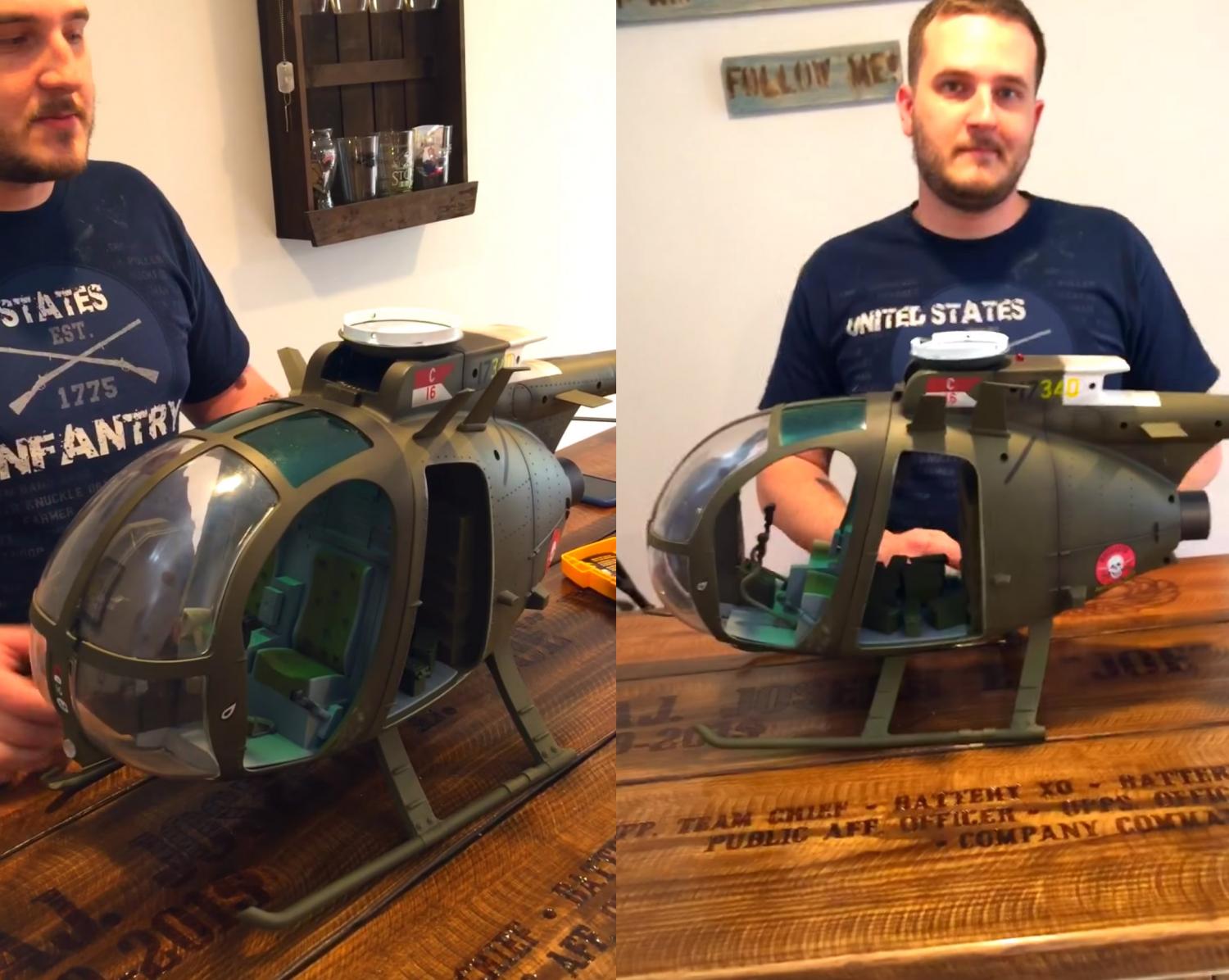 Credit: joeburlas
In order to attach the helicopter replica to your ceiling fan you'll first need to remove the rotor blades, and the brothers then used a 1/4 inch drill bit to drill directly down into the center area of where the rotor blades were removed. Then remove the bottom part of your ceiling fan and use a 2.5 inch screw (1/4 inch width) (find at your local hardware store) to mount it to the top of the helicopter. It's then just a matter of reattaching the bottom piece of the fan with the helicopter mounted to it, back to the base of your ceiling fan.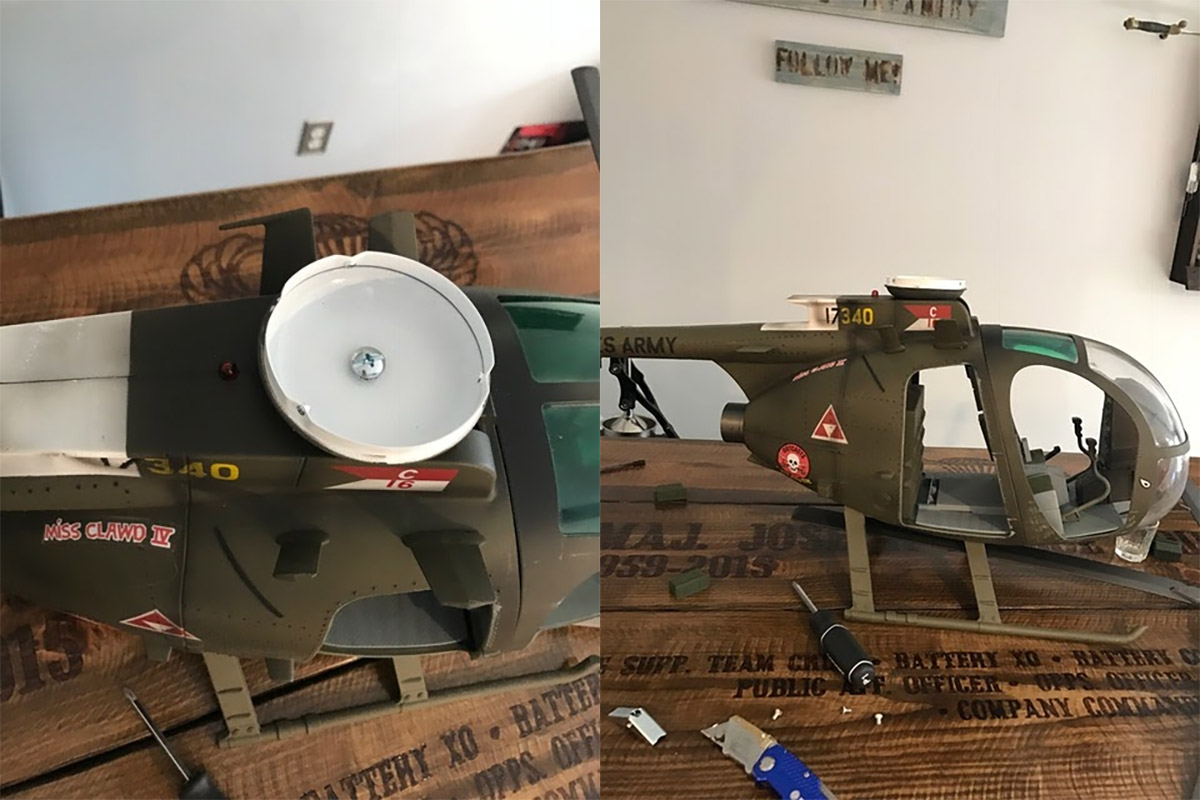 Credit: joeburlas
Of course, you'll want to watch and follow along with the full instructional video they created on how to mount the helicopter to your ceiling fan, but I thought we could give you the gist of how they went about doing it. The end result is an incredible military ceiling fan that seems to just be missing the sound effects of an actual helicopter when it's turned on. It also would make a great gift idea for helicopter pilots, war movie lovers, people in the military, and more.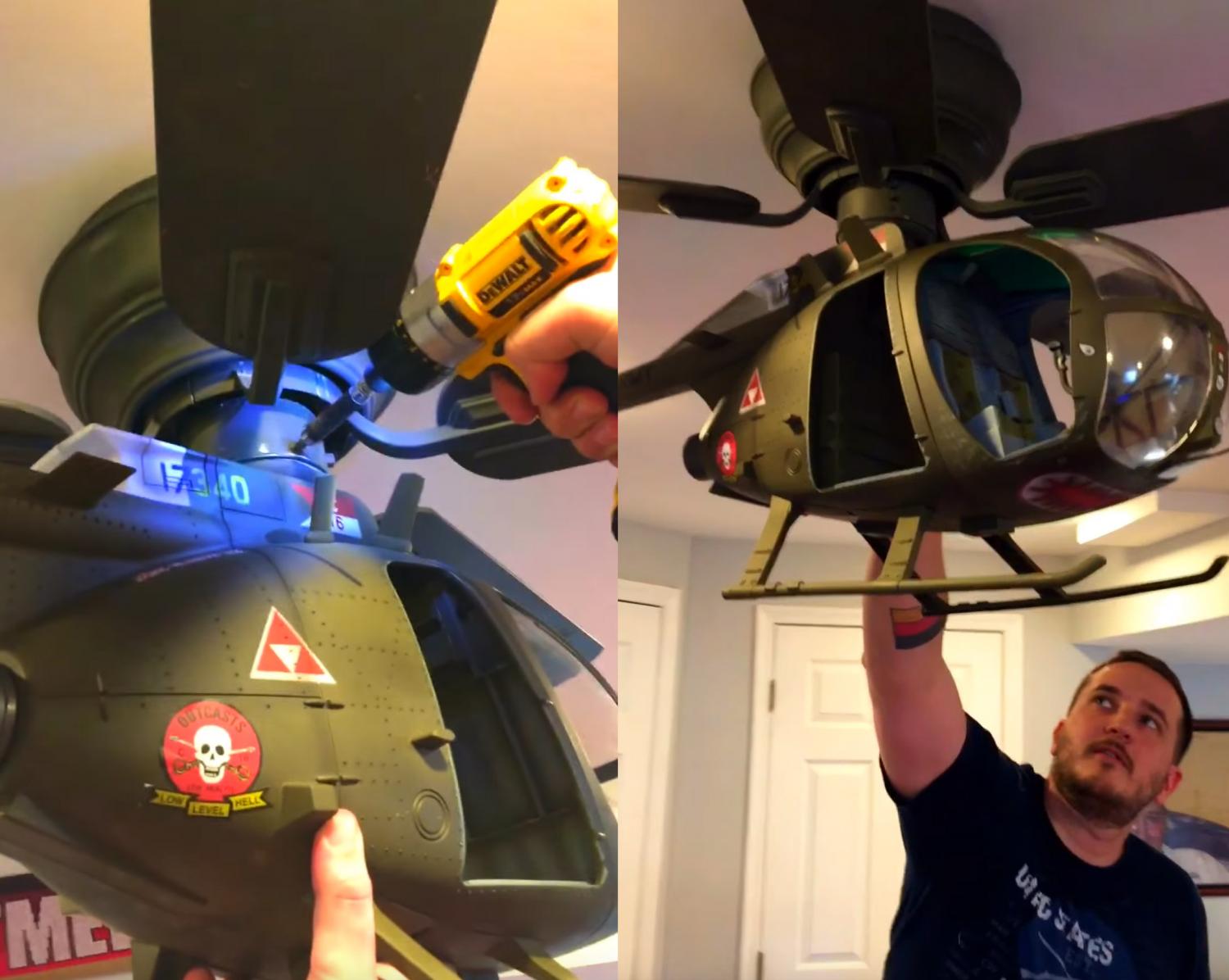 Image Credits: joeburlas

For their helicopter fan, they chose a OH-6 1:6 Scale Helicopter to attach to their Ceiling Fan.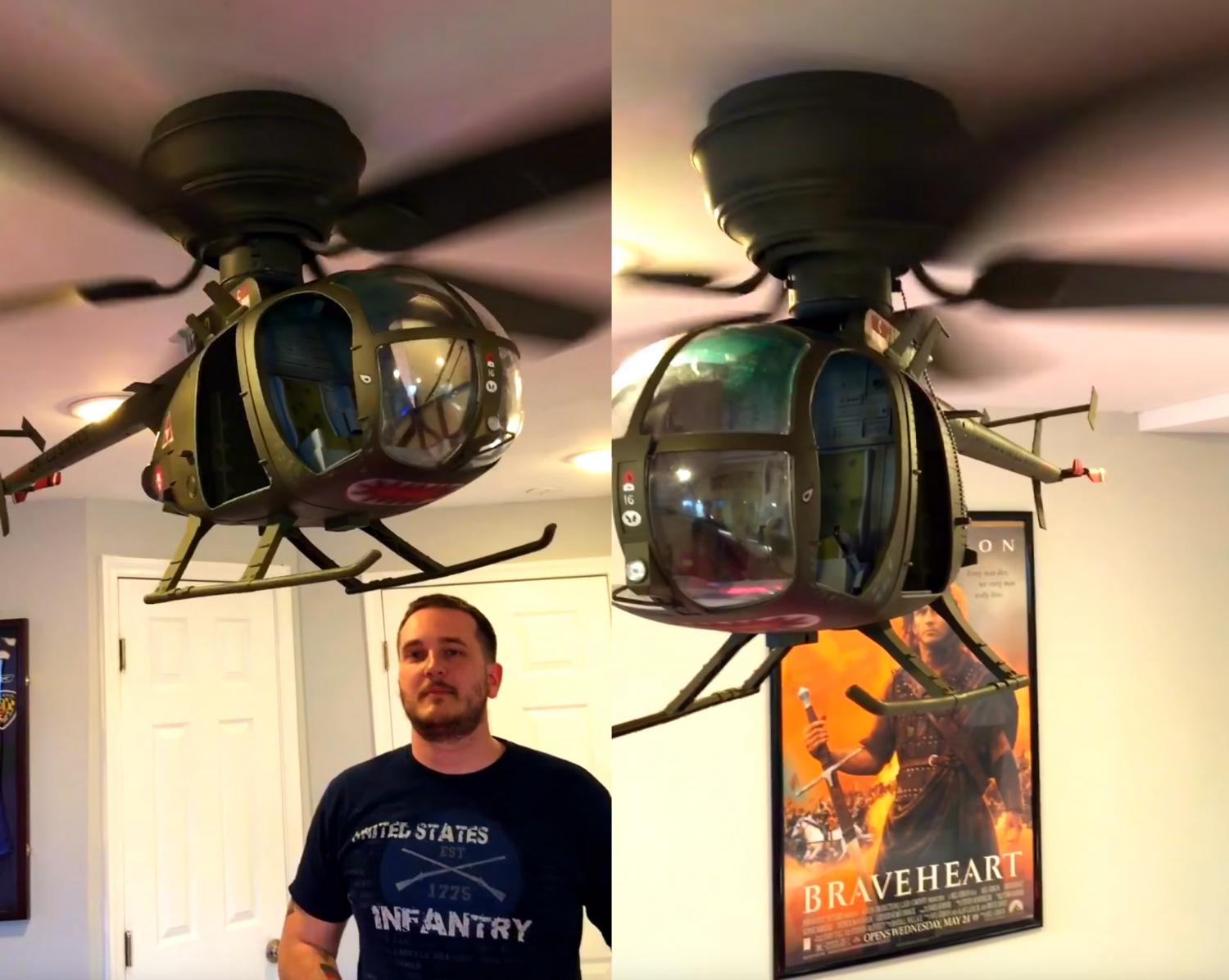 If you're not looking to go full-out helicopter ceiling fan, and are looking for something a bit easier and simpler to install, you can check out some of these other helicopter ceiling fan ideas below.
A tiger shark warplane ceiling fan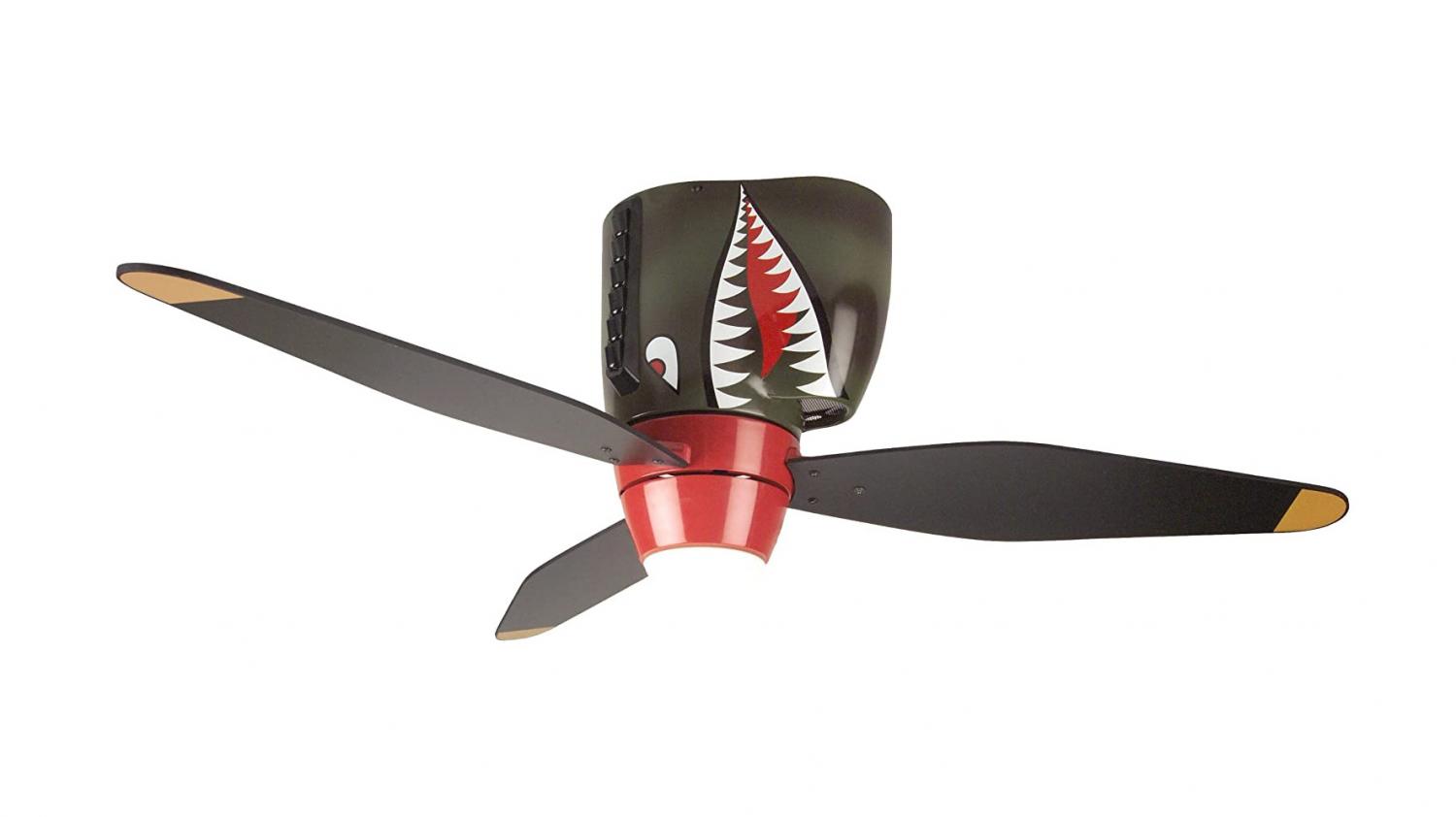 GET THIS ONE HERE
An upside-down helicopter ceiling fan decal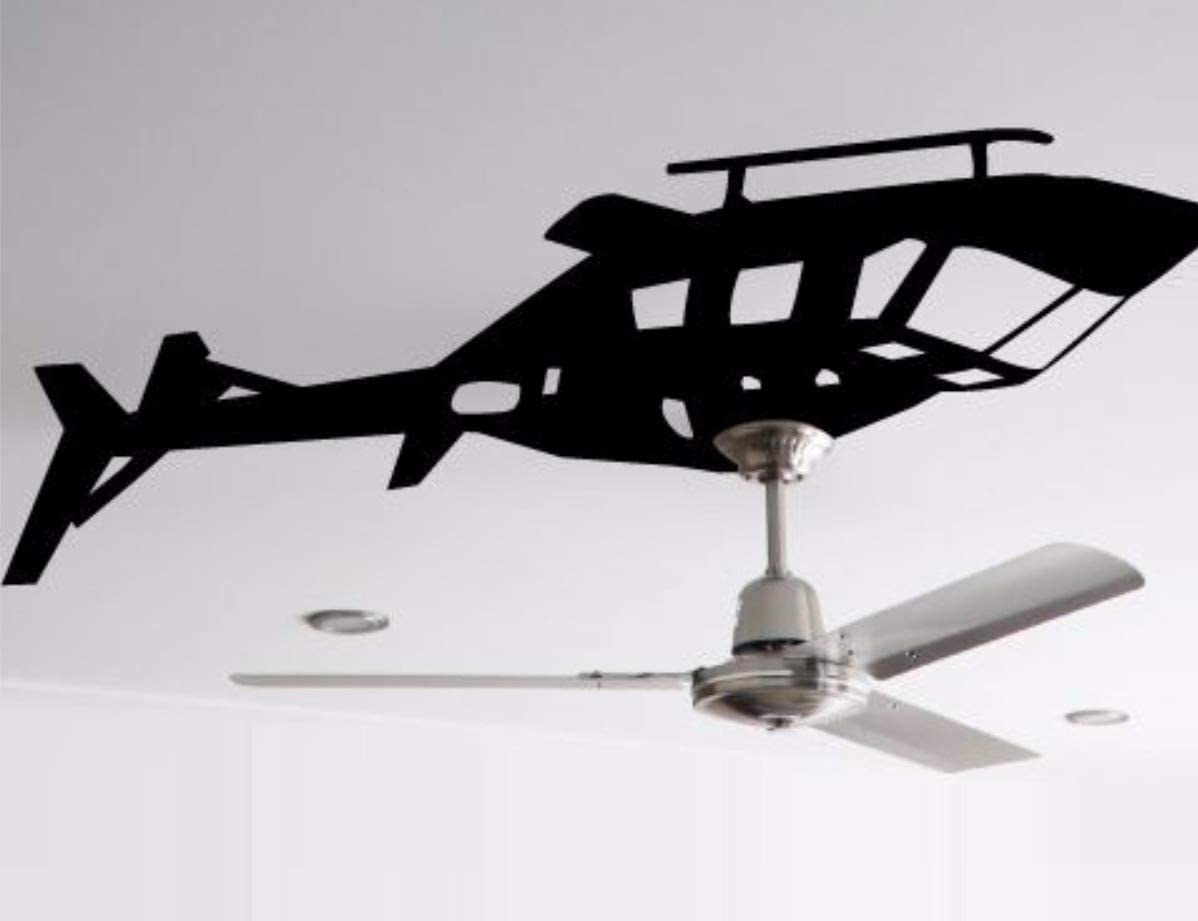 GET THIS ONE HERE
WW1 Airplane Ceiling Fan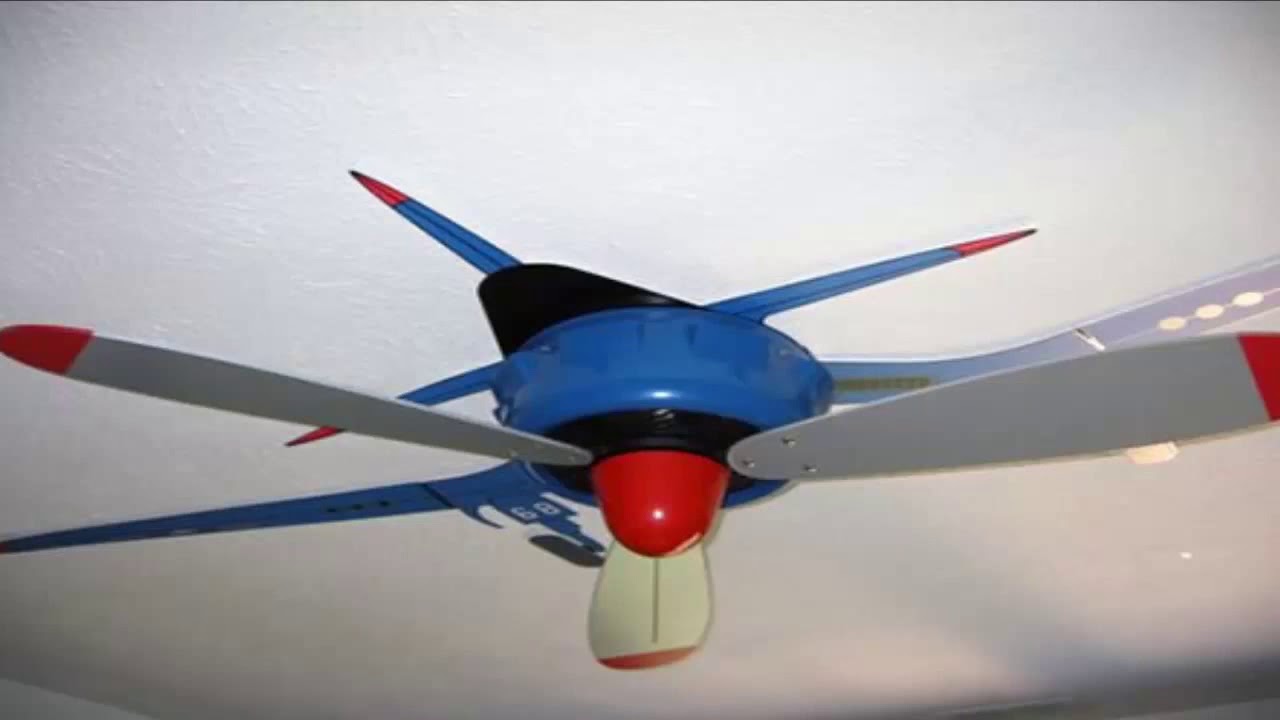 GET THIS ONE HERE
A helicopter ceiling fan pull-string (perhaps the most simple solution)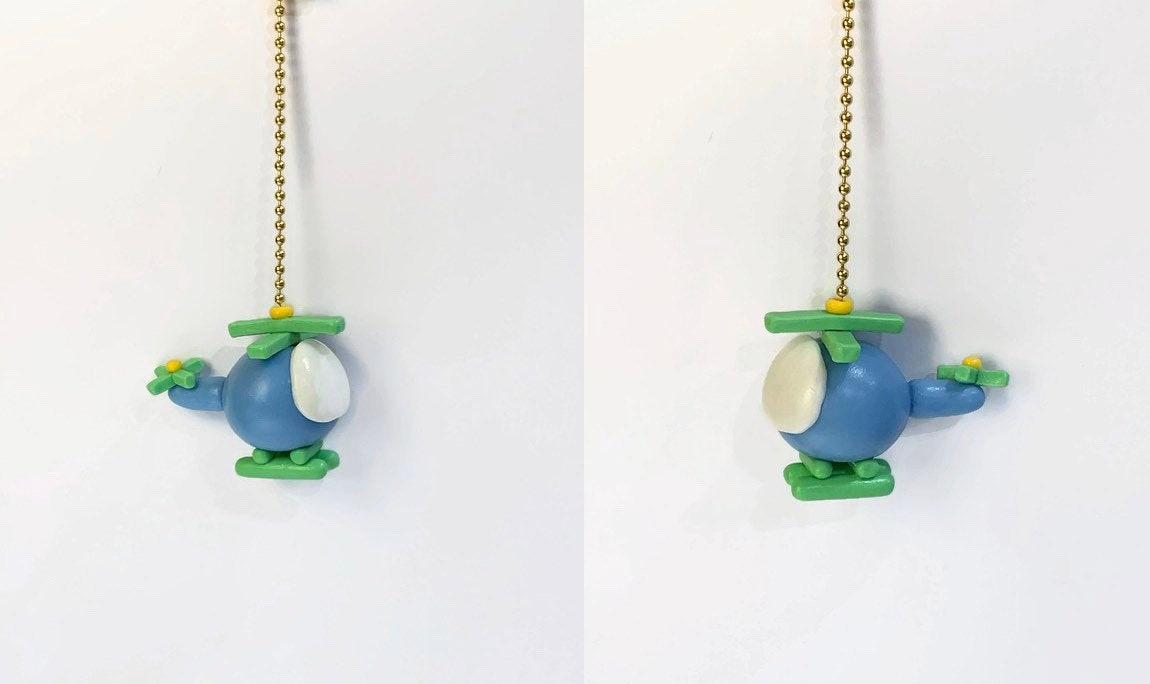 GET THIS ONE HERE
Subscribe To Our YouTube Channel