Victrola Smart Table With Bluetooth Speaker
By Ryan on 04/11/2019 11:01 AM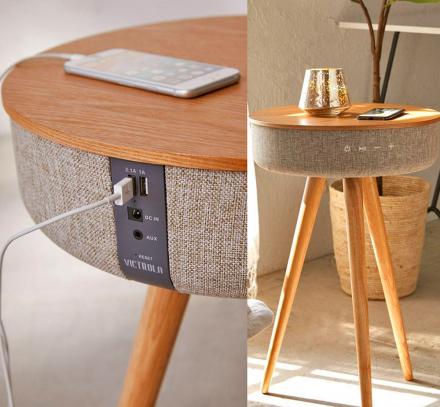 At this point, it's no longer acceptable to have a piece of furniture that doesn't do something unique like a table that turns into a shelf, a couch that turns into a bunk beds, or a cabinet that turns into a queen bed. This unique side table not only looks super modern and classy, but it also has an integrated Bluetooth speaker.
It's called the Victrola Bluetooth Speaker Table, and will add a bit of innovative modern technology to your living room, bedroom, or wherever you place it. It has a distinctive mid-century design that'll play your favorite tunes using a powerful internal speaker.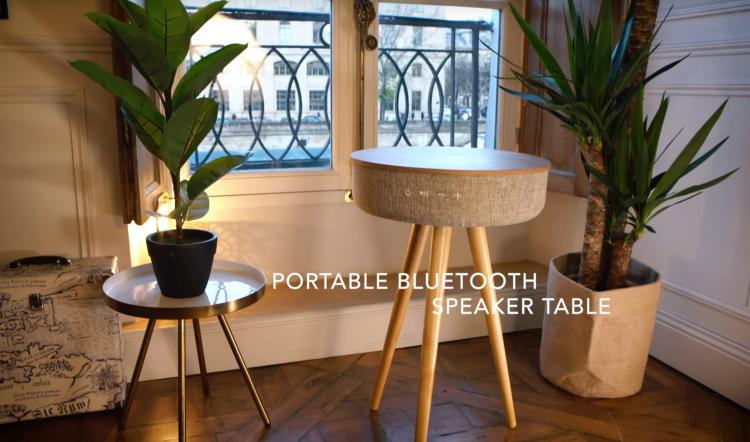 The smart side table features 2 USB ports on the side of it where you can charge your smart phone, tablet, or other devices while they rest on top of the table. If you prefer a corded audio option instead of Bluetooth, the table also has an auxiliary audio port that you can connect to any audio playing device.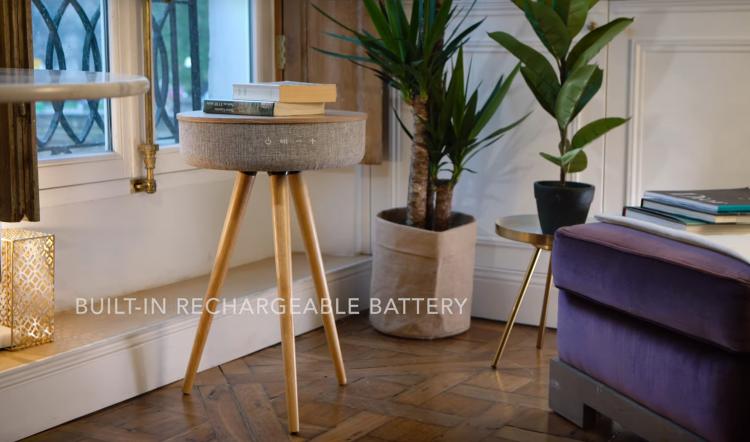 Not only can you listen to your favorite tunes through the integrated Bluetooth speaker, but the smart table also features a built-in microphone that allows you to make and receive phone calls right through the table's speaker.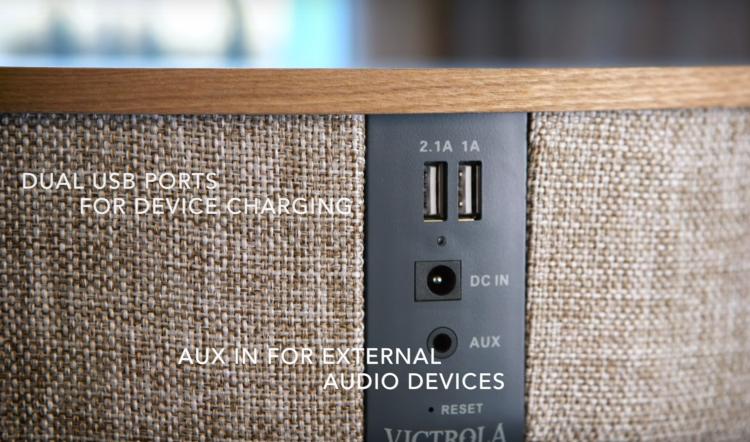 How is the smart table powered?
Buttons on the opposite side of the table to the USB ports allow you to turn the smart table on and off, play or pause the audio, or turn the volume up or down. An internal 2,200 mAh battery powers the smart table (so no cords necessary). Though the table does come with a cord to keep it plugged into a wall if you prefer not to have to recharge it on occasion.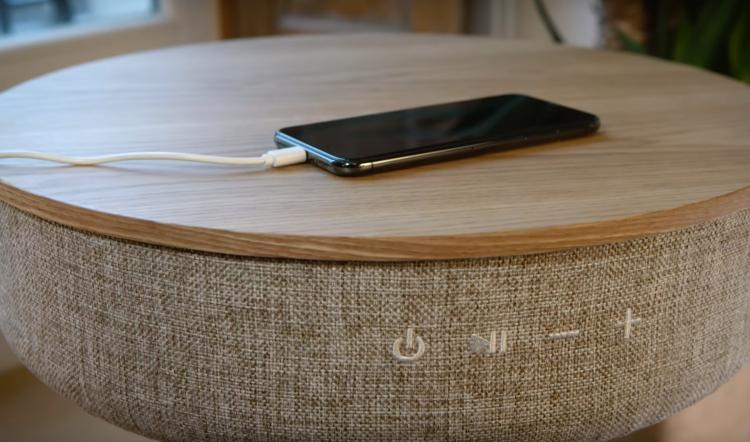 How long does the battery last?
The smart table's battery offers 5-6 hours of playtime on 100% volume and around 8-10 hours of playtime on 50% volume. Though, you can always keep the table plugged in for endless audio playtime. The smart table takes around 4 hours to charge when turned off, and around 6 hours to fully charge when in use.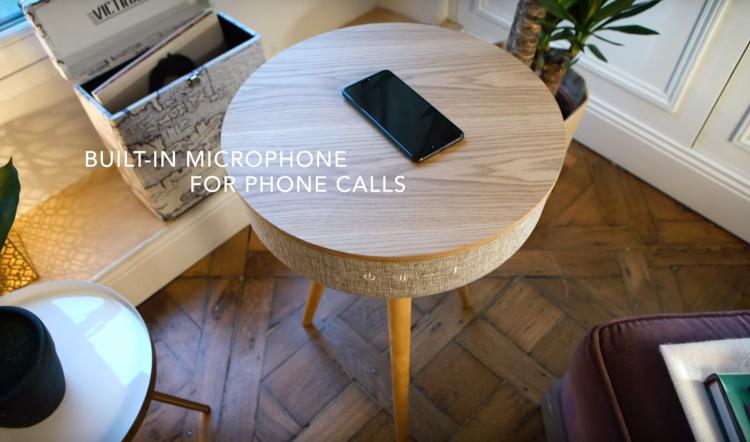 How big is the smart table?
The Victrola round smart table is designed with a woven fabric speaker underneath a wooden tabletop and placed on a three tapered dowel legs. You can stream music or audio from up to 33 feet away from the audio source, uses an LED indicator light, can support up to 11 lbs of weight, and the table measures 25.59 inches tall x 16.06 inches in diameter.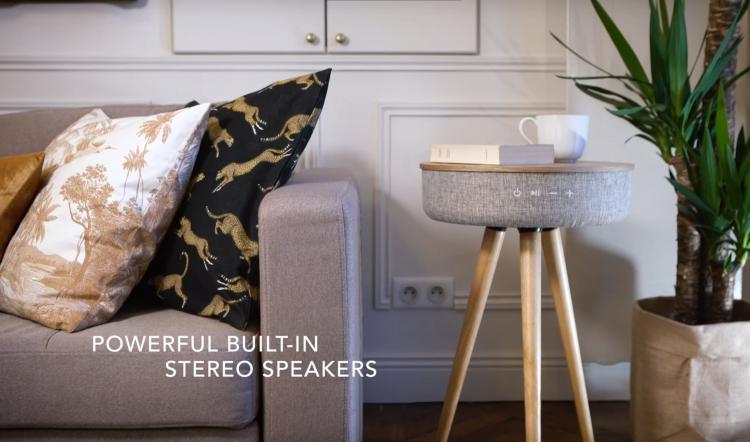 Check out the Victrola smart side table with integrated Bluetooth speaker in action via the video below.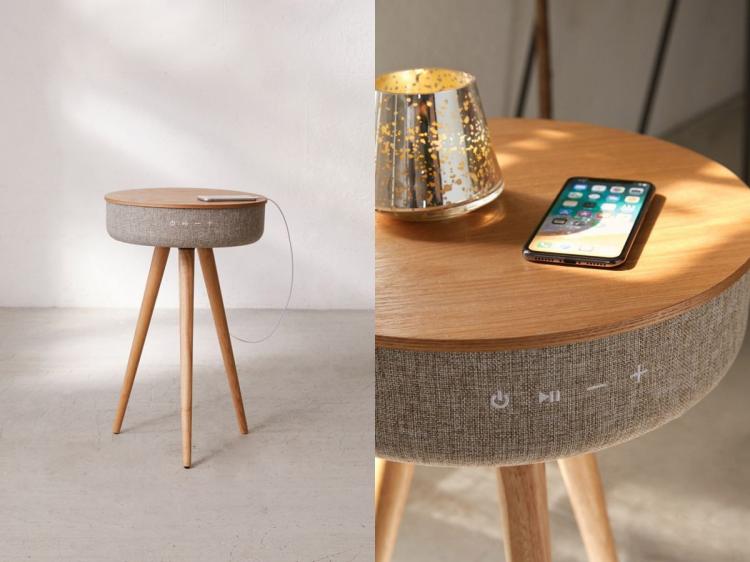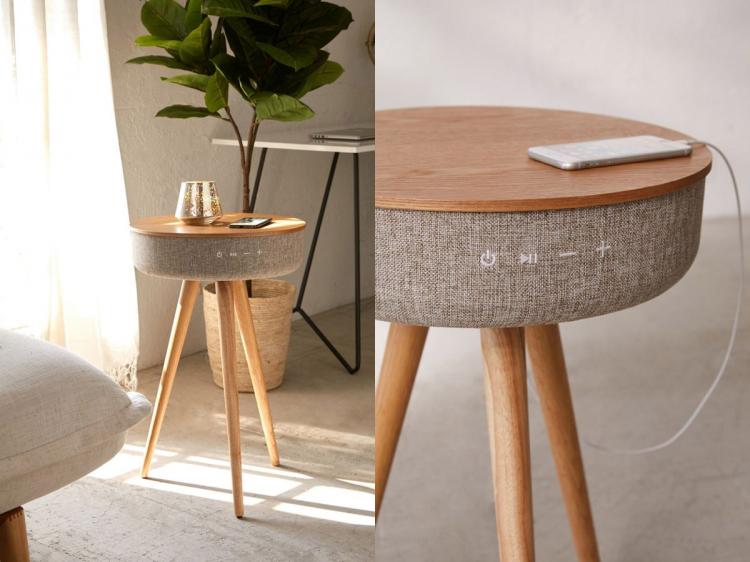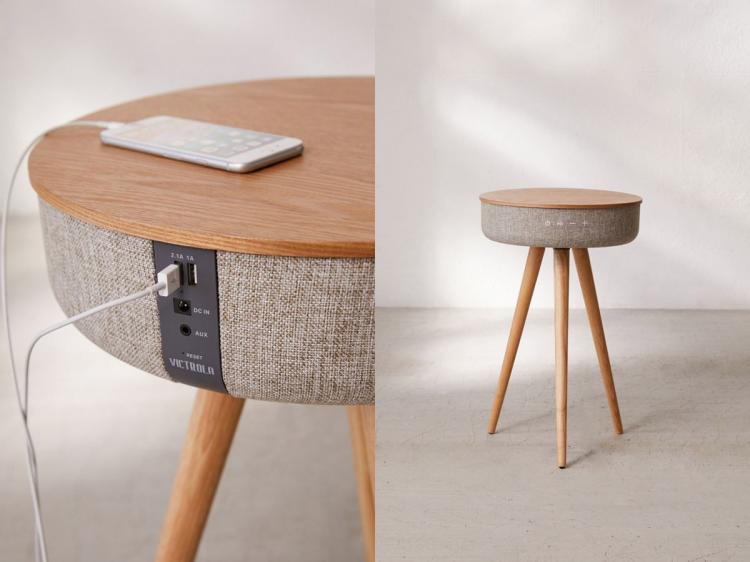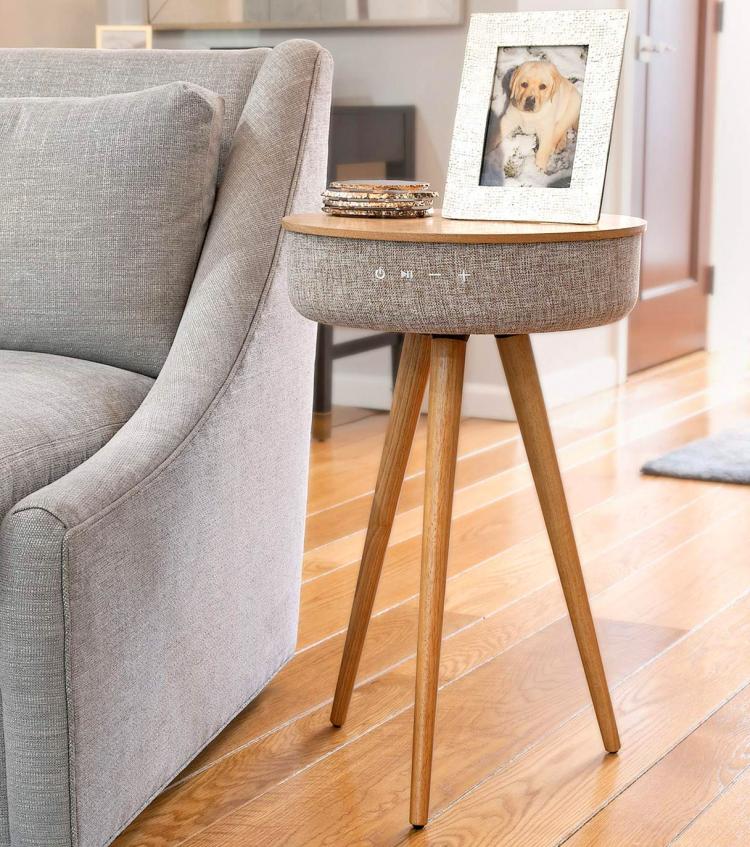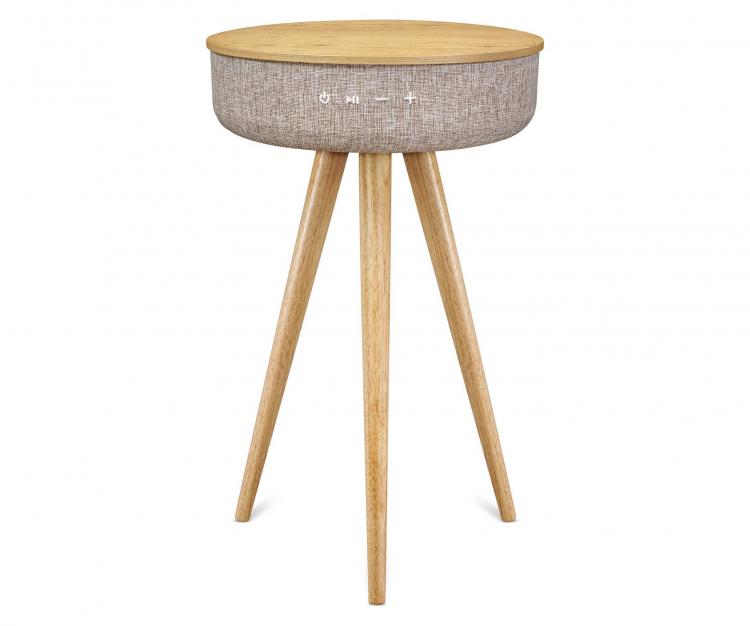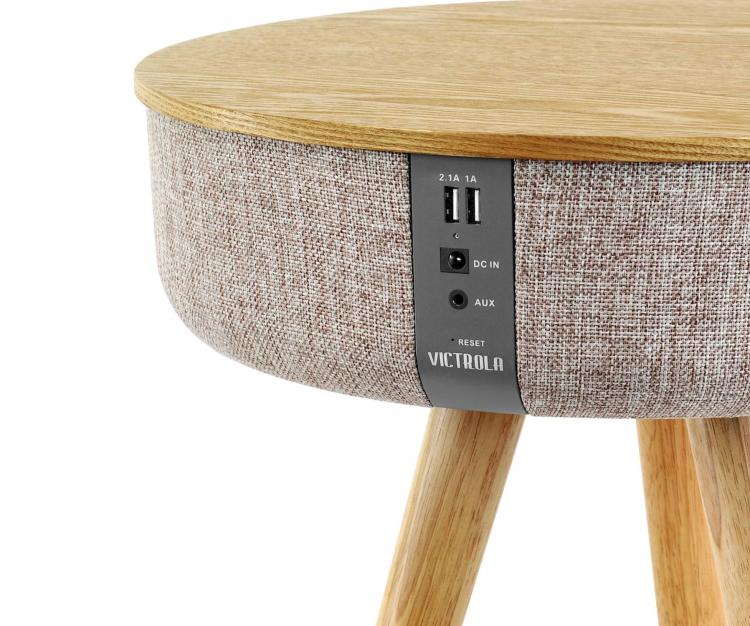 Subscribe To Our YouTube Channel