Unique Iceberg Wall Mounted Wooden Bike Hanger
By Ryan on 07/29/2015 3:56 AM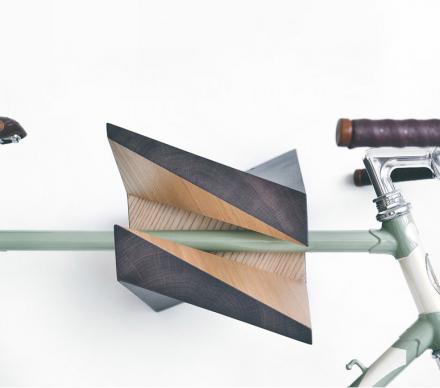 This unique wooden bike hanger aptly named "Iceberg" due to its somewhat similarity to an iceberg is a bicycle mount that you can use to hang your bike up on a wall. Perfect for in an apartment that doesn't offer outdoor storage, at the office for when you ride your bike to work, or just in the garage to have a spot to put your bike in the winter. The incredible unique design of the bike mount is hand made using a mixture of oak wood, birch wood, and chestnut wood, and is probably the most classy way you could possibly mount a bicycle in your dingy apartment. Plus with the unique iceberg like design you need to twist your bicycle slightly to get it into the bike mount, which also locks it in place so that it won't easily fall out.
Made by Etsy shop Woodstick, who makes wood based bicycle products for bicycling enthusiasts, this unique iceberg shaped bike mount is one of a few different ones that the shop offers with another including the wooden "Elk" bike hanger, which is the same concept, but just with a different design.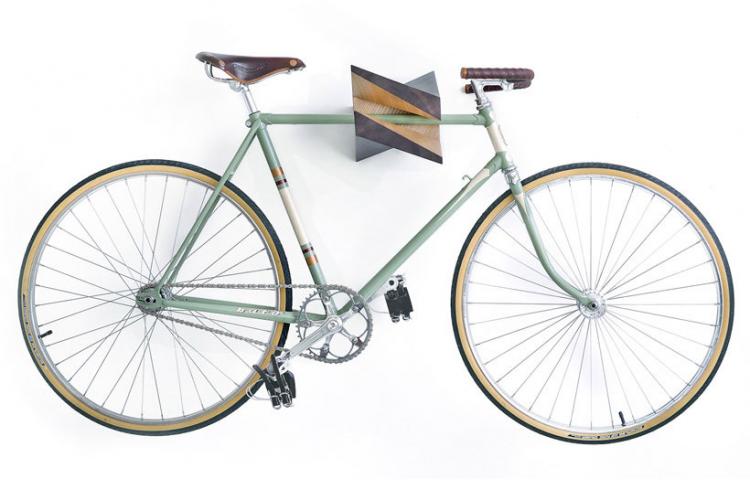 The unique iceberg wooden bike mount is available in two special tones to choose from, brown oak & chestnut, and cold black oak & chestnut burl. The bike mount weighs 9.9 lbs, and measures 14.2 inches deep from the wall x 8.7 inches tall x 8.7 inches wide.