Unicorn Poop Lip Balm
By Ryan on 01/14/2016 5:00 AM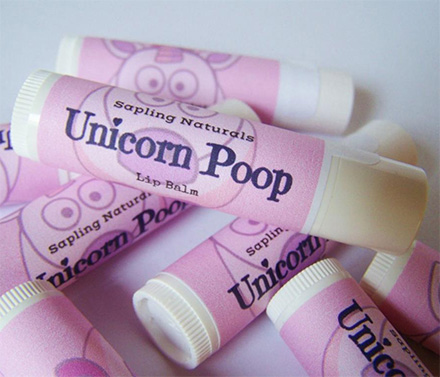 Sometimes it's nice to have a real quality product that you know is going to help you, like when a Chapstick container tells you all sorts of healing mechanisms like skin protection, sunscreen protection, how it's going to help moisten your dry lips, and so on... And then there's products like these that say Unicorn Poop. Now I'm sure they do pretty much the exact same thing, I mean it can't be that hard to create a canister of lip balm, all you really need is some beeswax, cocoa butter, and so on... Although granted, the Unicorn Poop lip balm is sure to contain the ultra lip healing ingredients that unicorn poop contains and is sure to make you the envy of all your jealous friends that wish they could rub unicorn poop on their lips.
Created by Etsy store Sapling Naturals, the unicorn poop is just one of their bizarre lip balm canister names, with others including Monkey Farts Lip Balm, Zombie Repellent Lip Balm, Dill Pickle Lip Balm, Pizza Flavored Lip Balm, and more...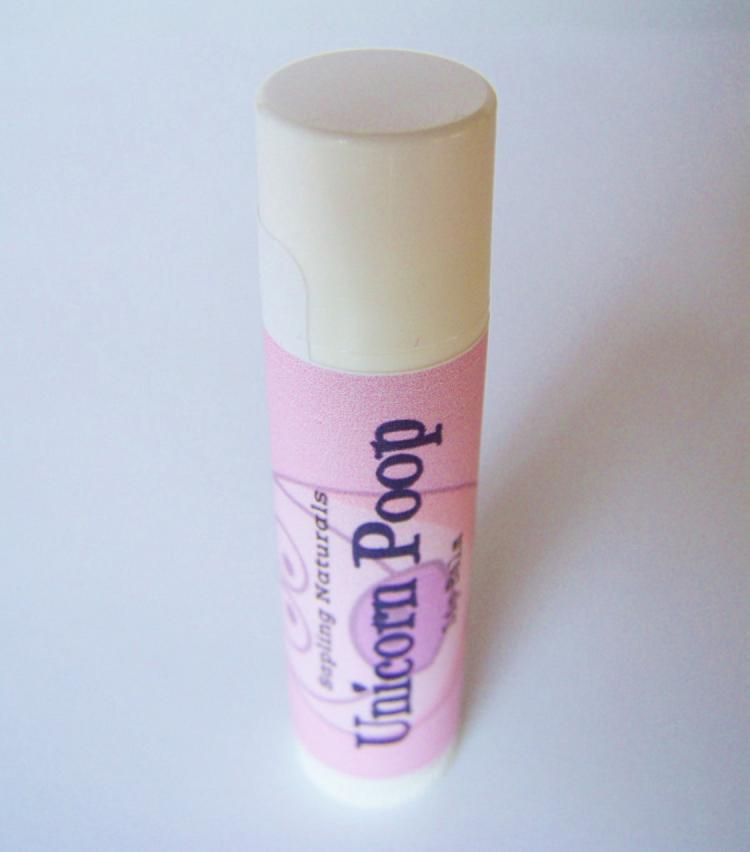 The unicorn poop lip balm is a twist to raise canister just like any standard Chapstick container, is made from cocoa butter, shea butter, beeswax, and fragrance oil that makes it smell like unicorn poop, comes with just 1 canister of unicorn poop lip balm, tastes similar to cotton candy, and comes with roughly .15 oz of lip balm.