This Ultimate Cold-Weather Camping Tent Has a Built-in Wood Stove
By Ryan on 06/30/2020 9:07 AM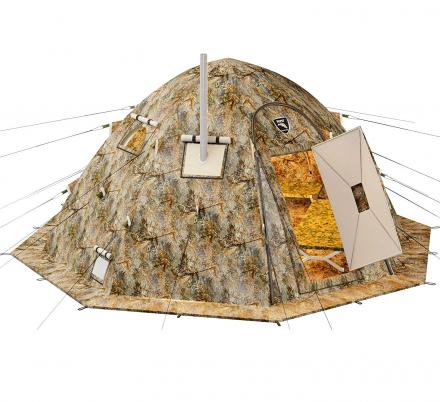 Although it's a tropical jungle of humidity outside right now, it's never too early to start planning for the winter, especially when it comes to camping and being outdoors! This incredible new cold-weather camping tent is designed to withstand the cold harsh elements of camping in the winter while hunting or ice fishing. It's called the Russian-Bear Hot Tent, and yes, it even comes with a built-in wooden stove to keep you extra toasty while inside.

Versions:
With Stove | Without Stove | Heat Insulated Floor
The ultimate cold-weather camping tent is made using a heavy-duty double-layer design that keeps you nice and warm in the fall and winter seasons, but you can remove the inner-awning to use the tent in the warmer spring and summer seasons as well. This way you can use the tent year round weather it's extremely cold or extremely hot outside.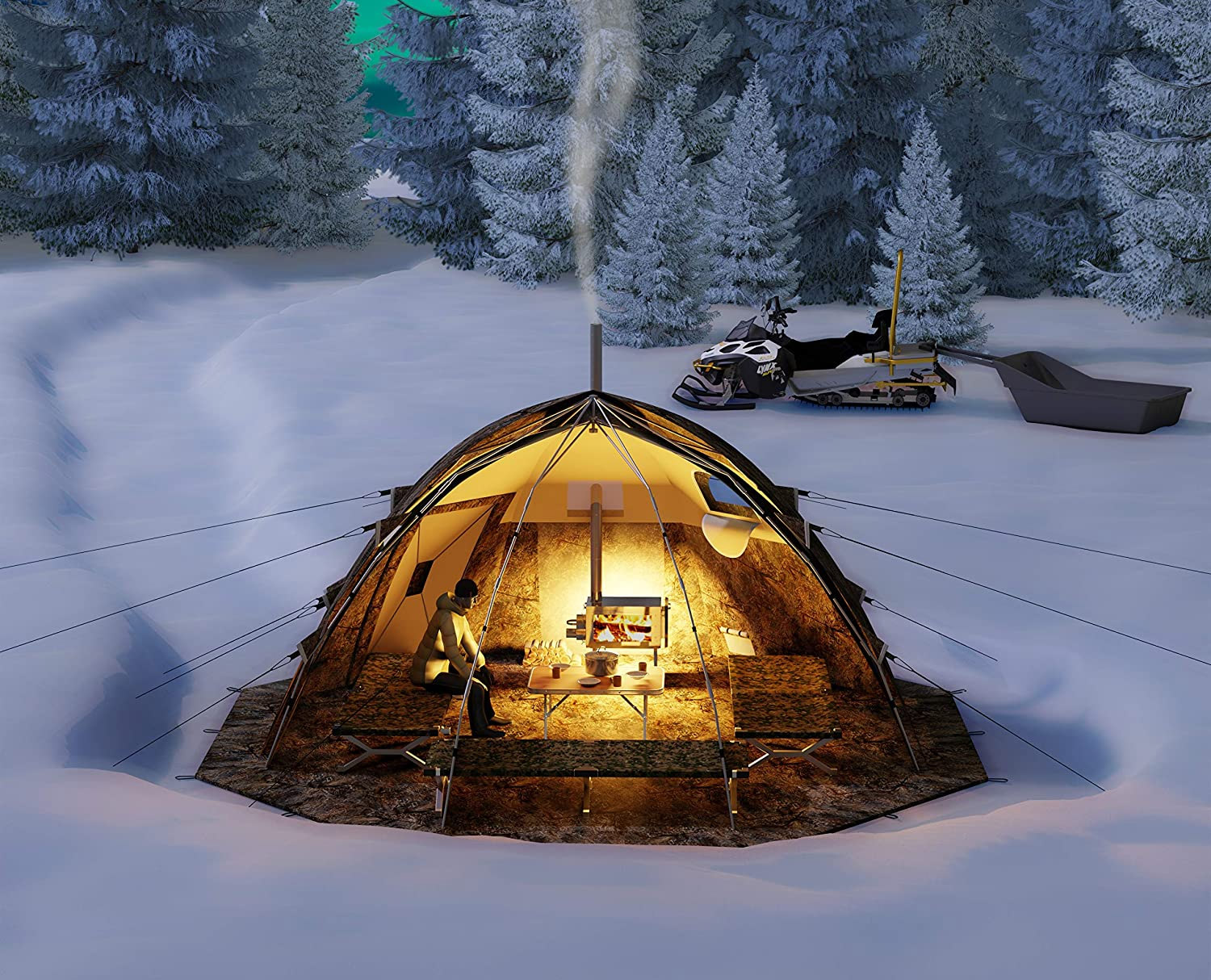 A wood stove is placed on the inside of the cold-weather camping tent to allow you to build a fire right inside. It's placed against the back wall of the tent and a small chimney pokes out of the top of the tent to ventilate the smoke. A heat-resistant fabric is also placed right around the stove which can withstand temperatures of up to 1200 degrees F. A stainless steel ring also prevents any part of the stove from touching the tent.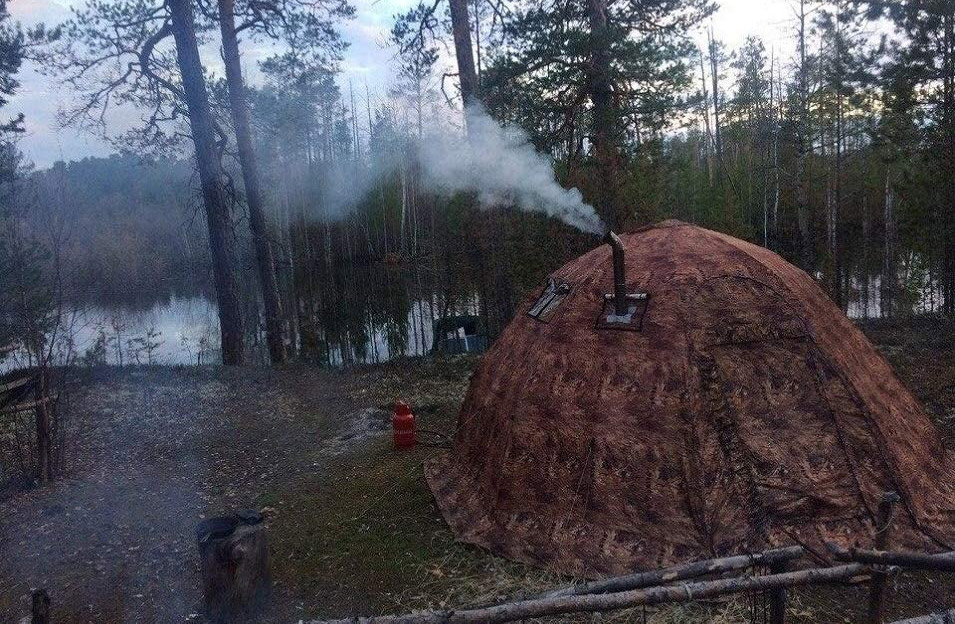 The Russian-Bear Hot Tent also uses a umbrella-type design that creates a dome-shaped frame which allows any outdoor enthusiast to pop-up the tent on any terrain very quickly. The large size of the arctic tent allows for comfortable sleeping of up to 8 adults, which is great for large families with kids, hunting or fishing groups, or even for military camping purposes.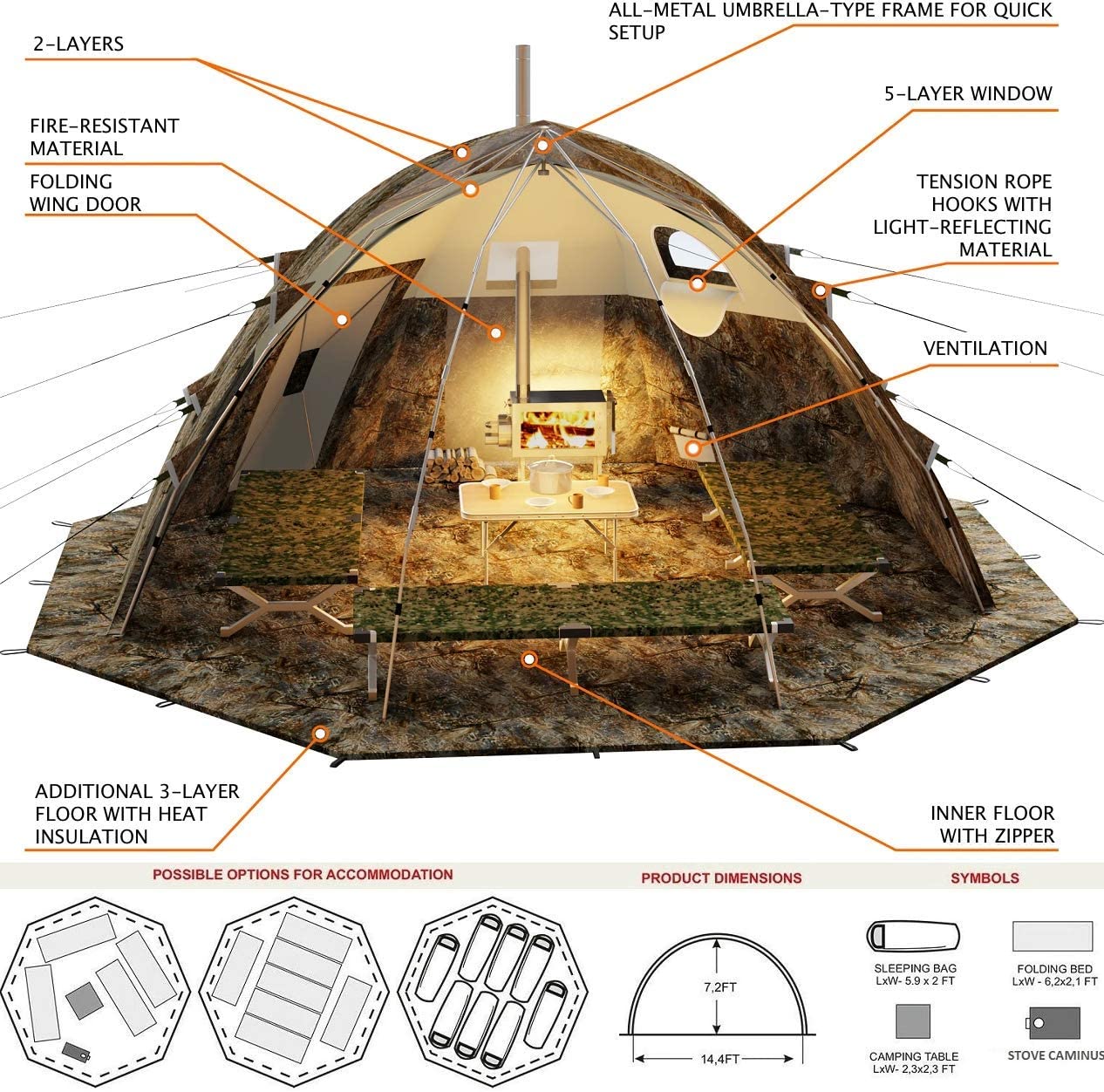 In the ultimate cold-weather camping tent we recorded 82°+ F inside when it was 22°- F outside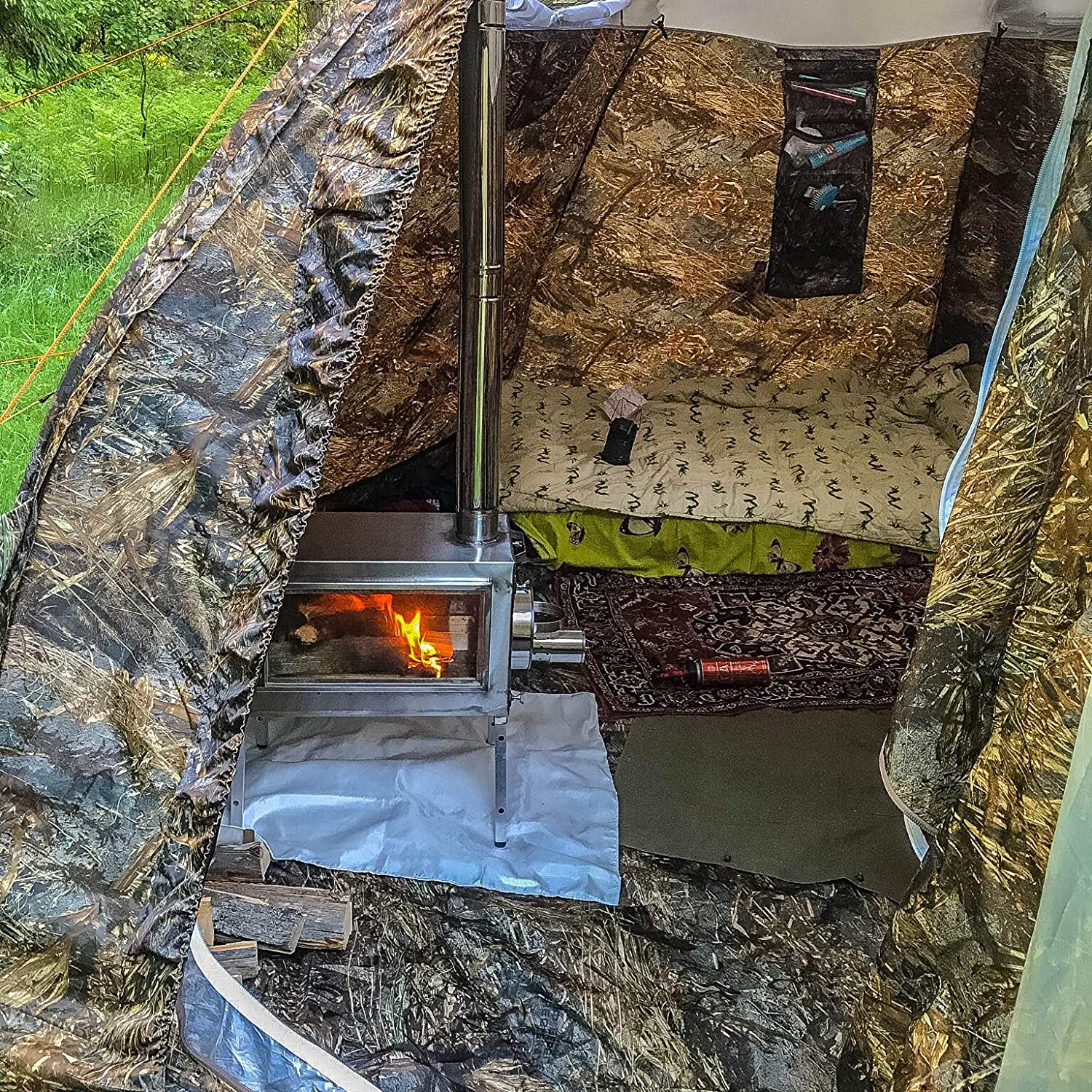 There are 2 different versions of the tent, one that comes with the wooden stove, and another that doesn't include the stove. There's also a heat insulated floor that you can get that perfectly fits inside the octagon shaped tent to keep the floor nice and toasty while camping in the cold.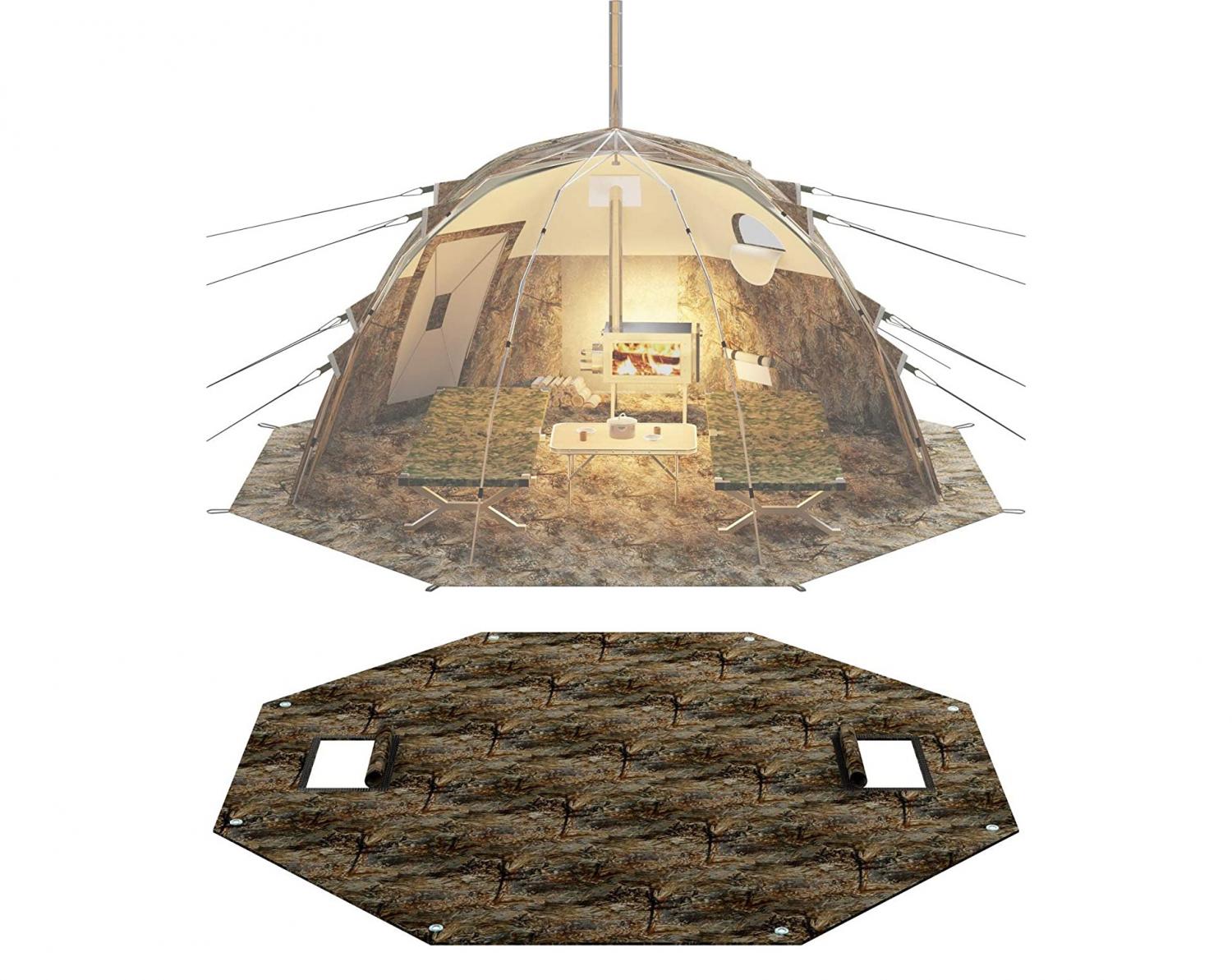 Check out the arctic cold weather Russian Bear camping tent in action via the video below.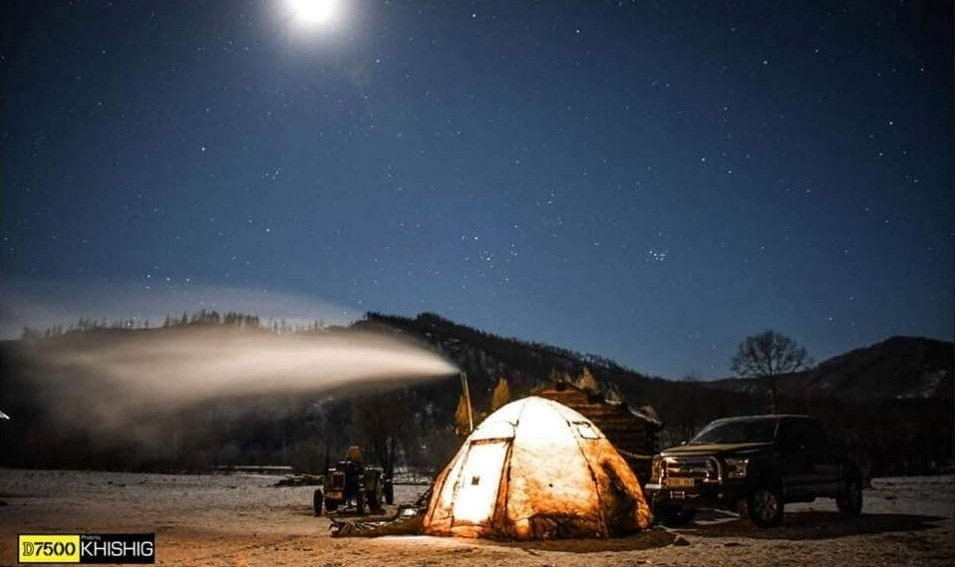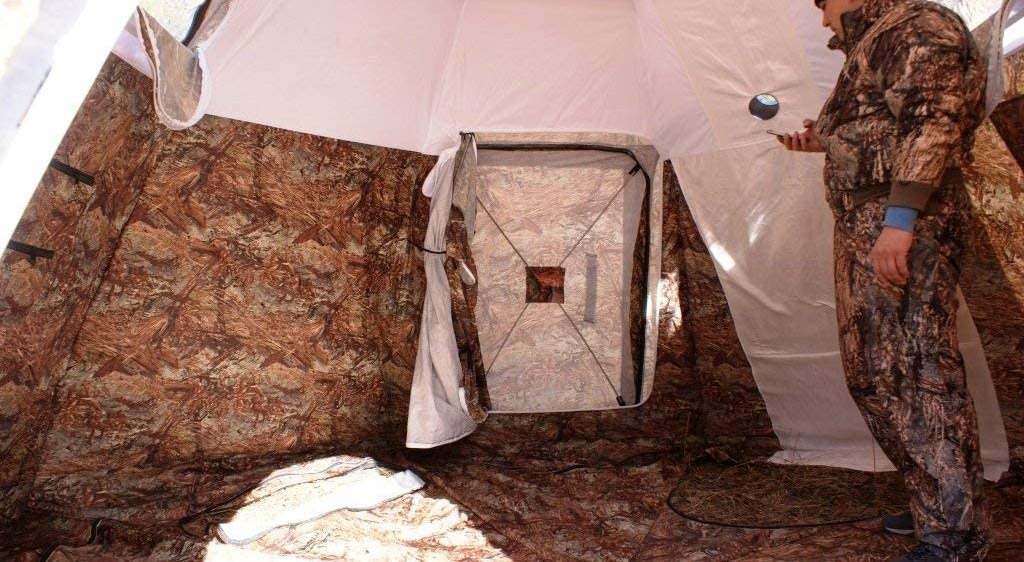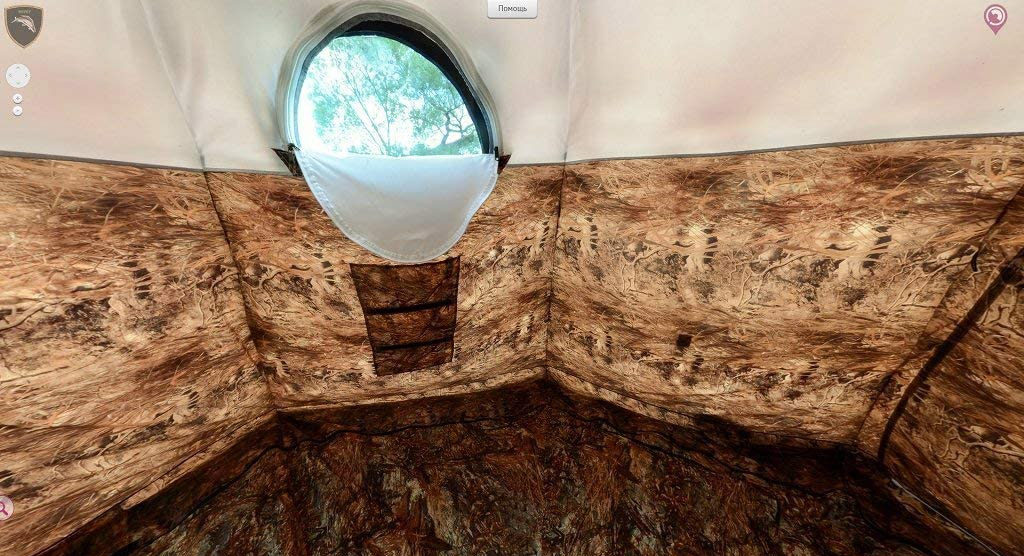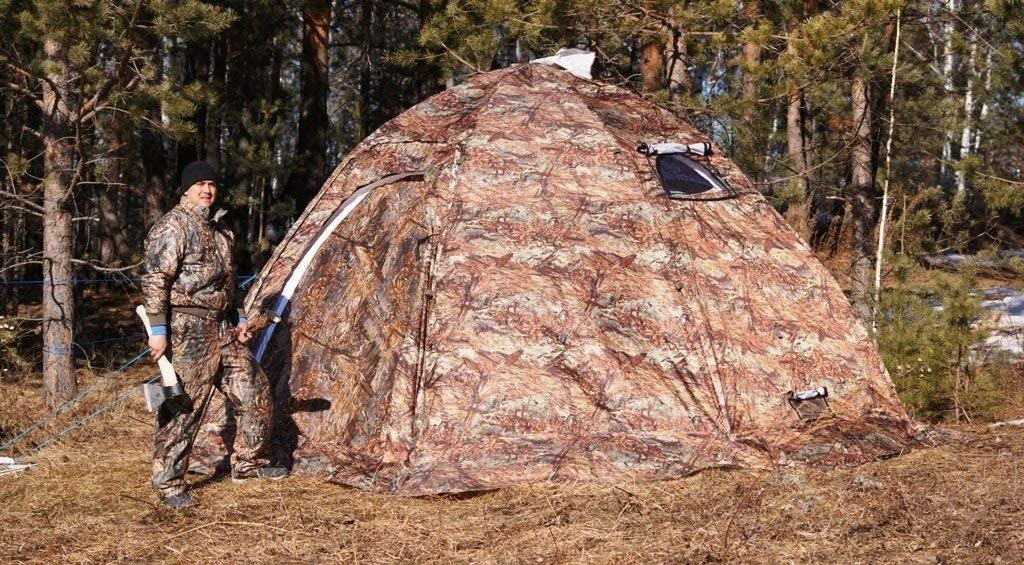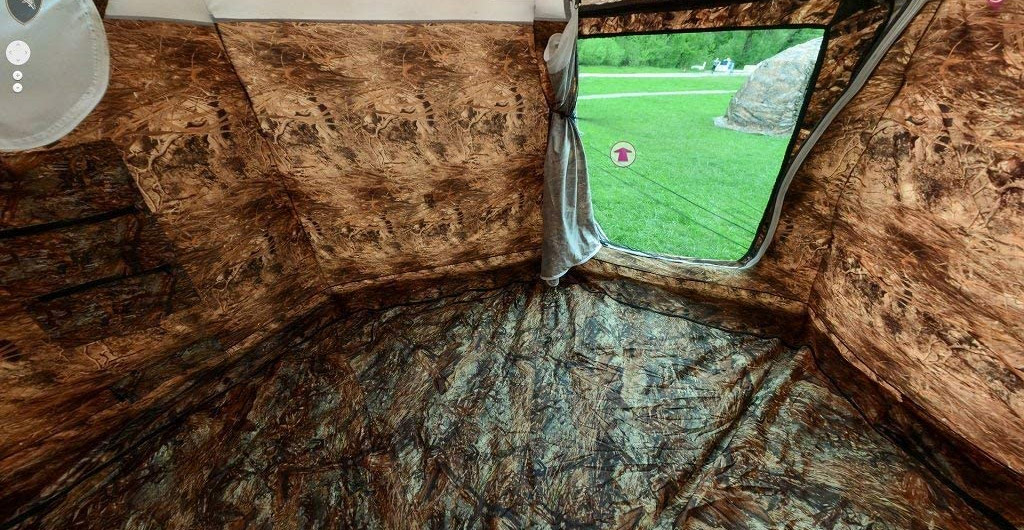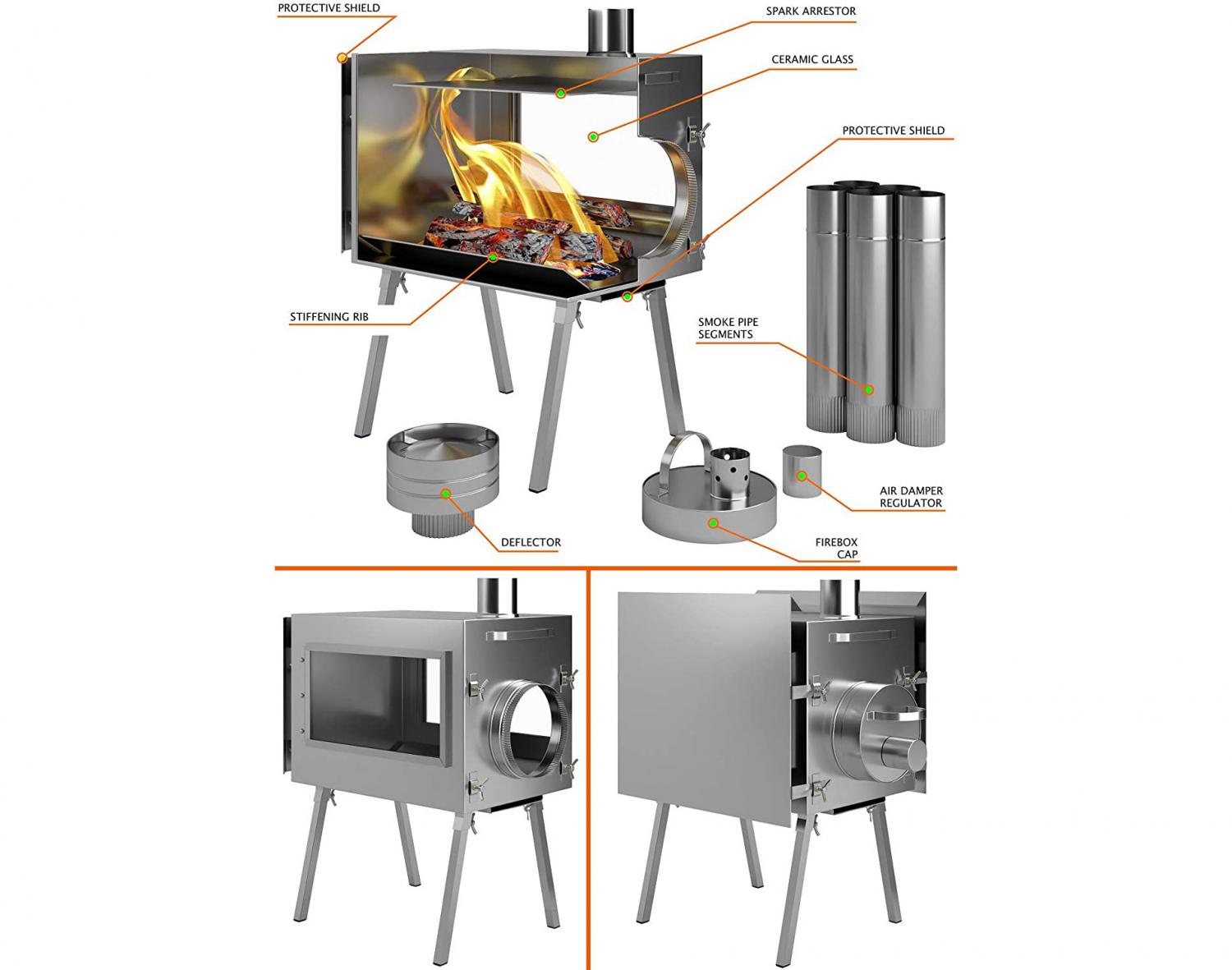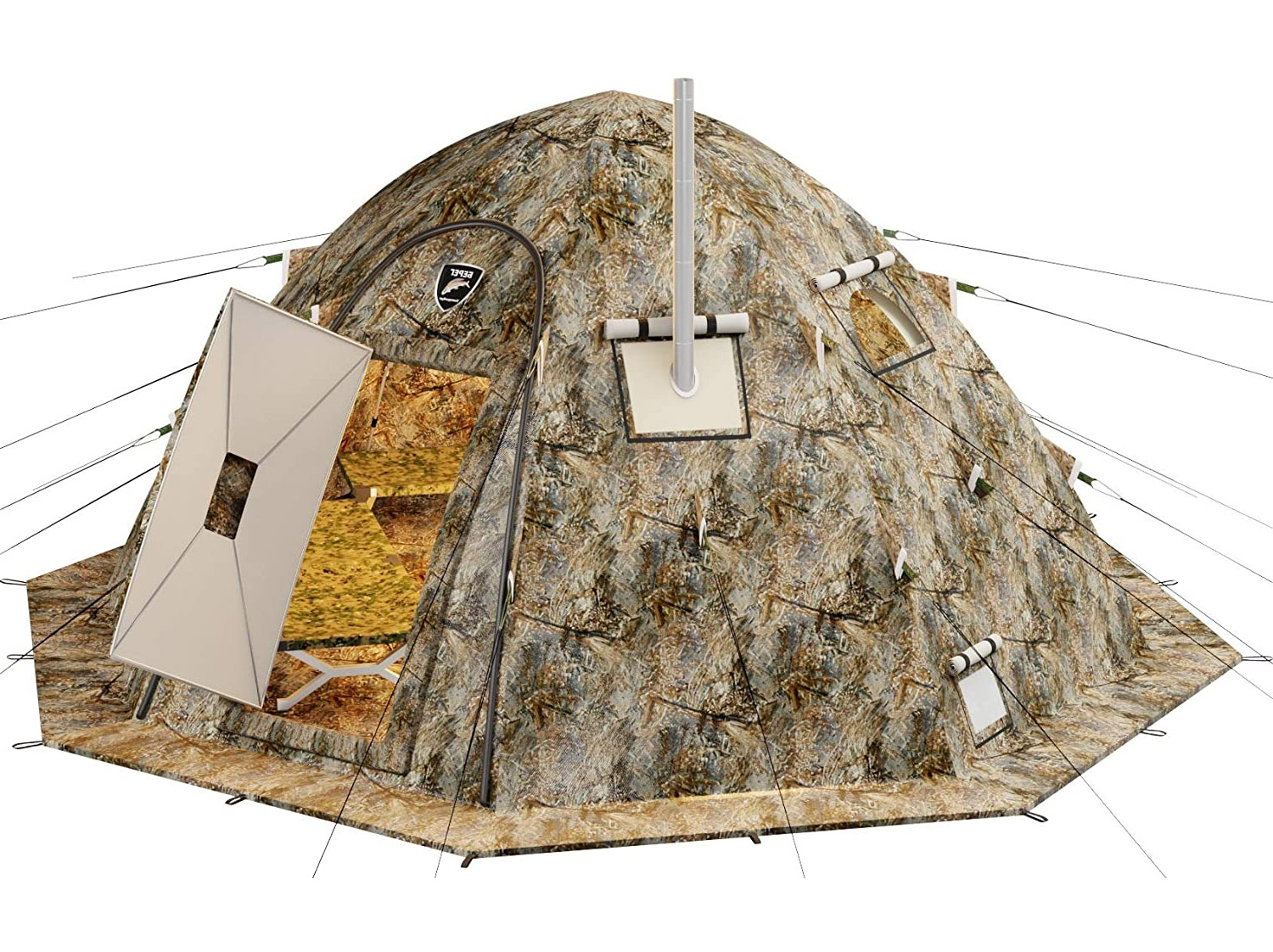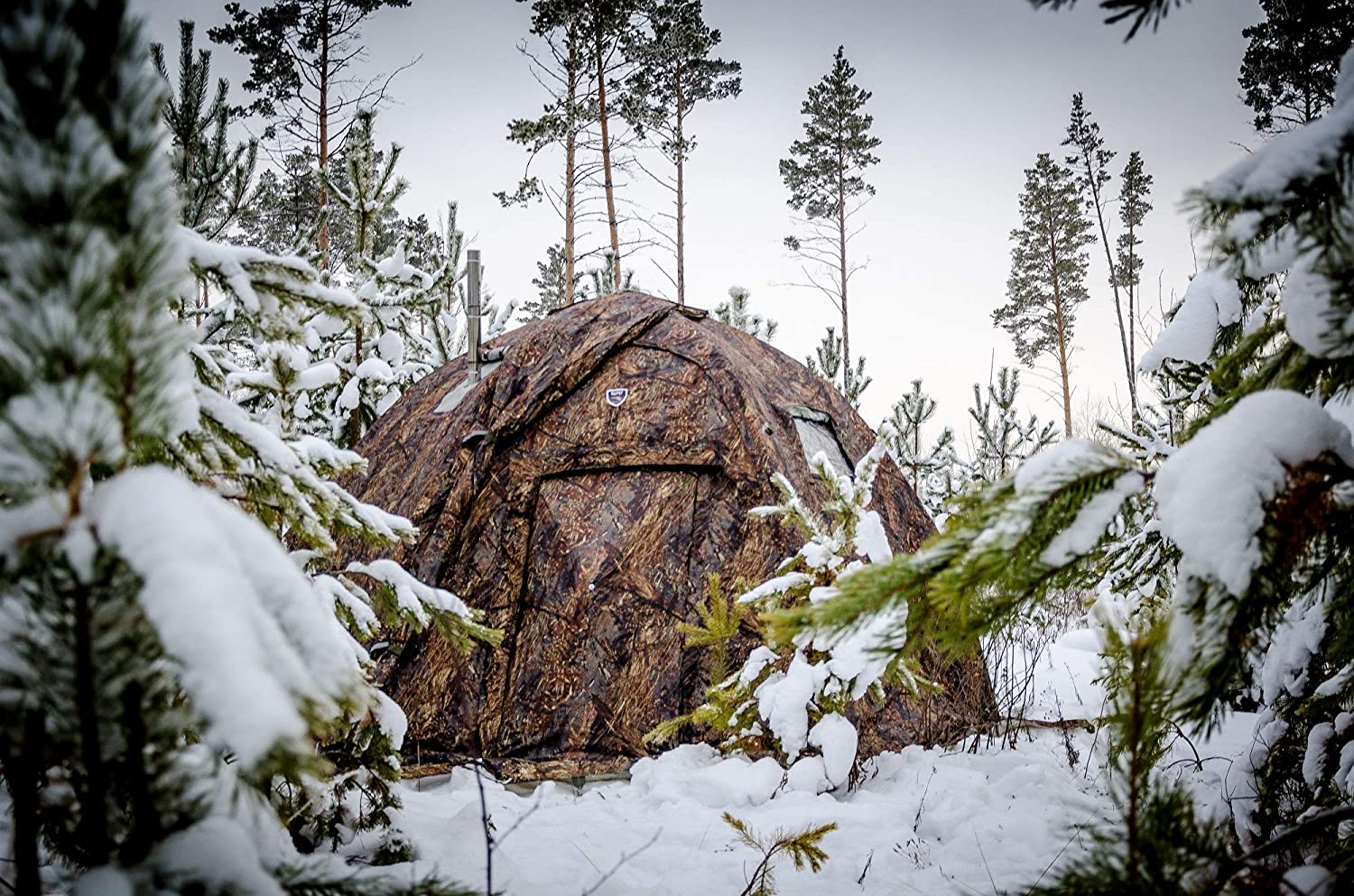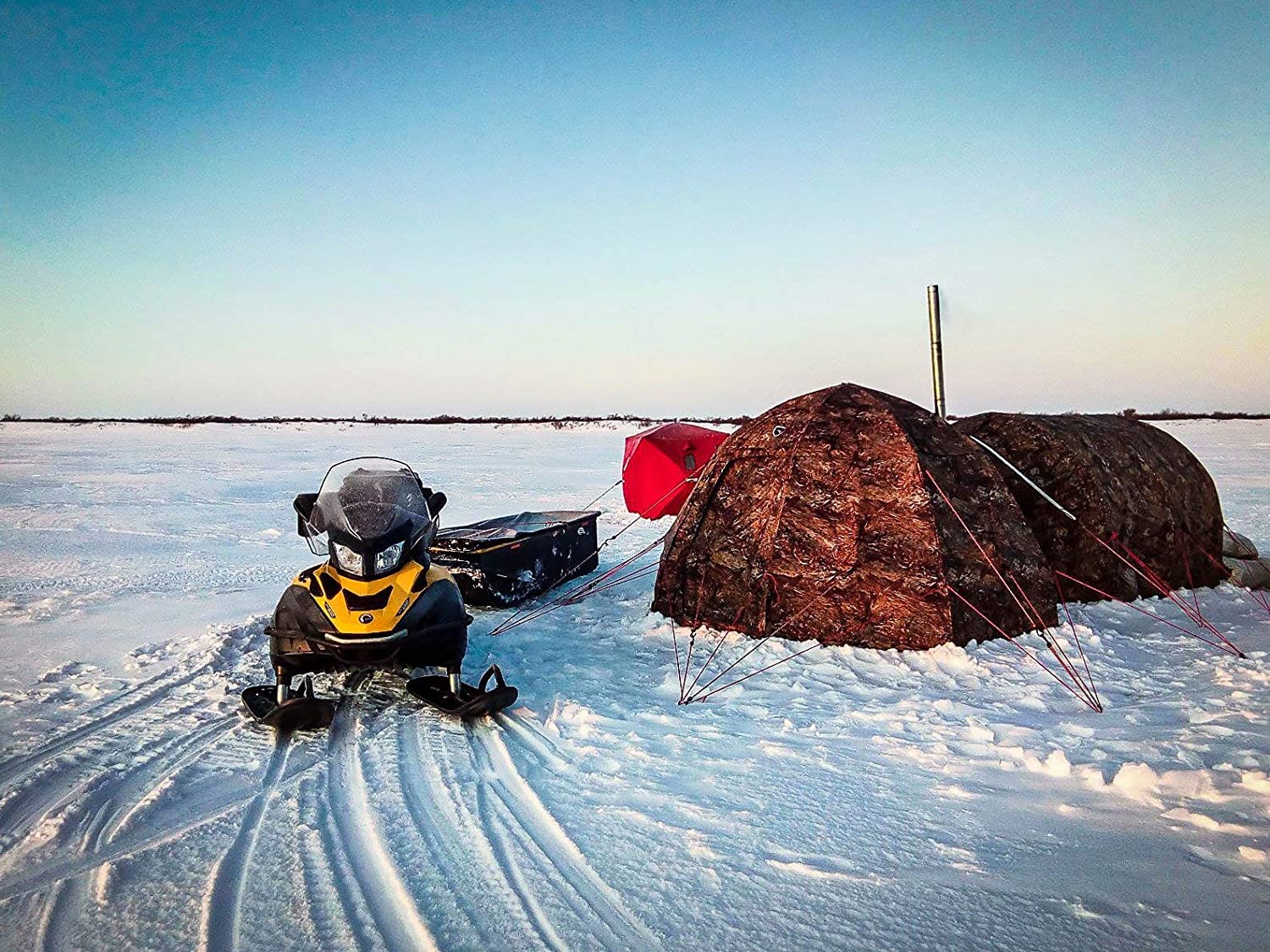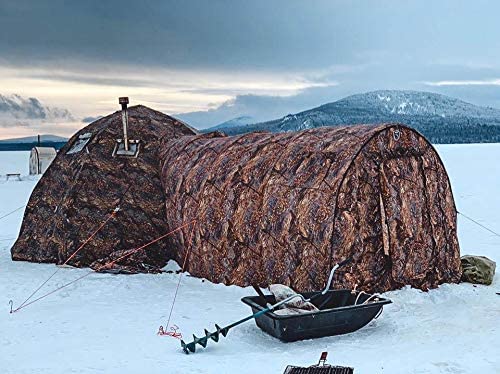 Subscribe To Our YouTube Channel