Turn Your Instagram Pictures Into A Mini Calendar
By Ryan on 11/11/2014 2:01 AM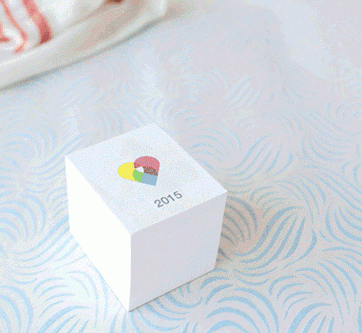 Using a service called Prinstagram you can turn 365 of your Instagram pictures into a mini calendar where each day's photo will peel away which you can use to decorate, use as a notecard, or just use as a remembrance to how dull your life truly is. Simply choose a style between an overlayed date on top of your photo, having the date in the bottom border of the photo, or have no date on them at all if you just want 365 photos printed into a booklet, then sign in using your Instagram account and choose 365 of your photos to be printed into a calendar. Now you'll just have to weed through the endless photos of your meals, coffees, and terrible selfies to find a photo you might actually care about to stick into a calendar.
A perfect gift idea for your a co-worker, a family member, or an unfortunate friend, the Instagram calendar is made from thick paper which gives each photo a nice feel to it, is packaged in a clean white box with a hinged lid, and each photo measures 3.3 inches tall x 2.7 inches wide.
Note: Calendars ordered now will be printed using the 2015 calendar.