Let Some Steam Off With This Commander In Chief Instant Pot Steam Release
By Ryan on 09/03/2019 2:18 PM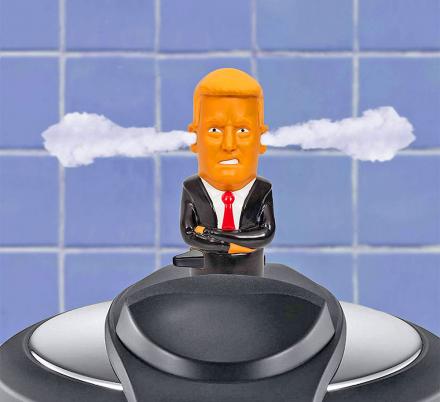 Cooking isn't always fun, but thanks to the Instant Pot dinner can be made a little easier and quicker (hello...it's called and Instant Pot)...so why not add the fun back in by topping your Instant Pot off with this Commander In Chief steam release. Now every time your Instant Pot needs to let off a little steam, you can watch President Trump do the same thing - and maybe even imagine it's you finally blowing off steam after yesterday's meeting with Janice.
Not only is this diverter a fun way to dress up your Instant Pot, it also serves a purpose by diverting steam to the side instead of up. By commanding your steam to the sides, you save your lovely upper cabinets from warping due to all that hot steam.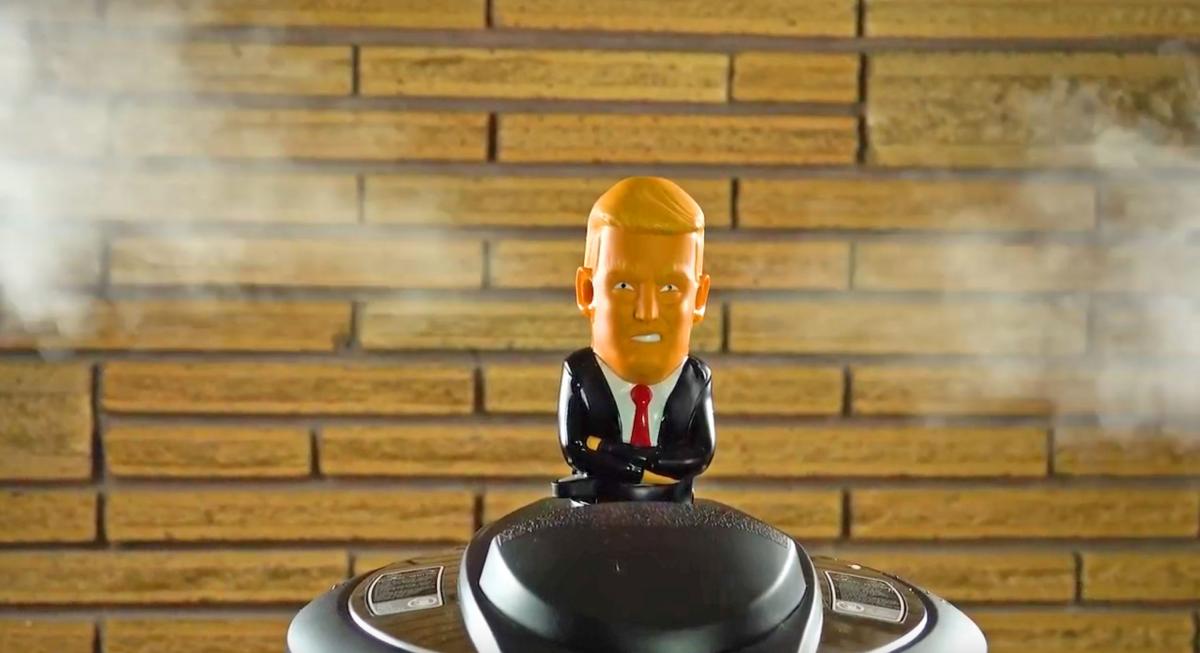 The diverter is made of BPA free plastic and measures 3 x 2 x 2 inches.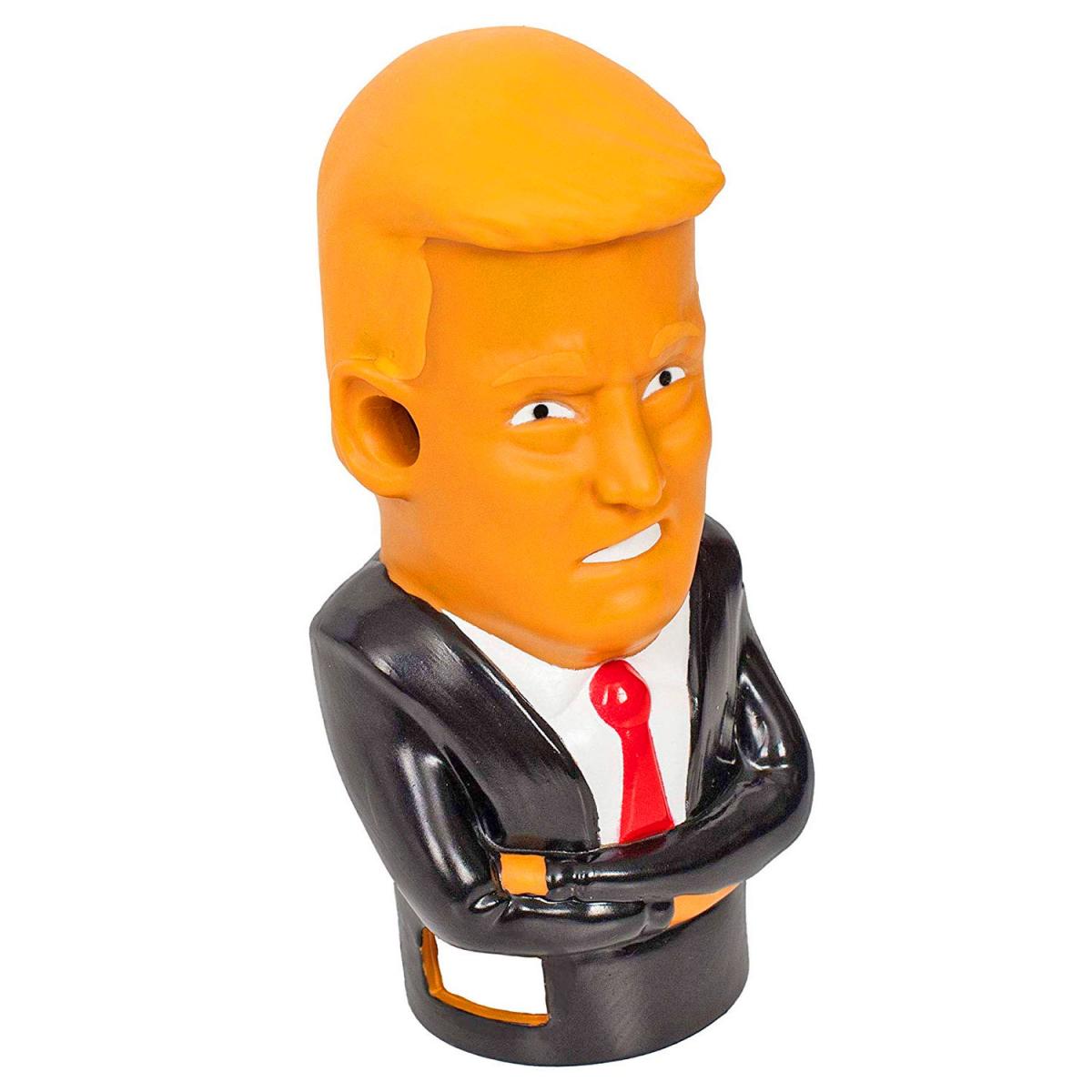 Will This Steam Diverter Fit On My Instant Pot?
This diverter only fits on the Lux version of the Instant Pot; it does not fit Duo, Duo Plus or Ultra.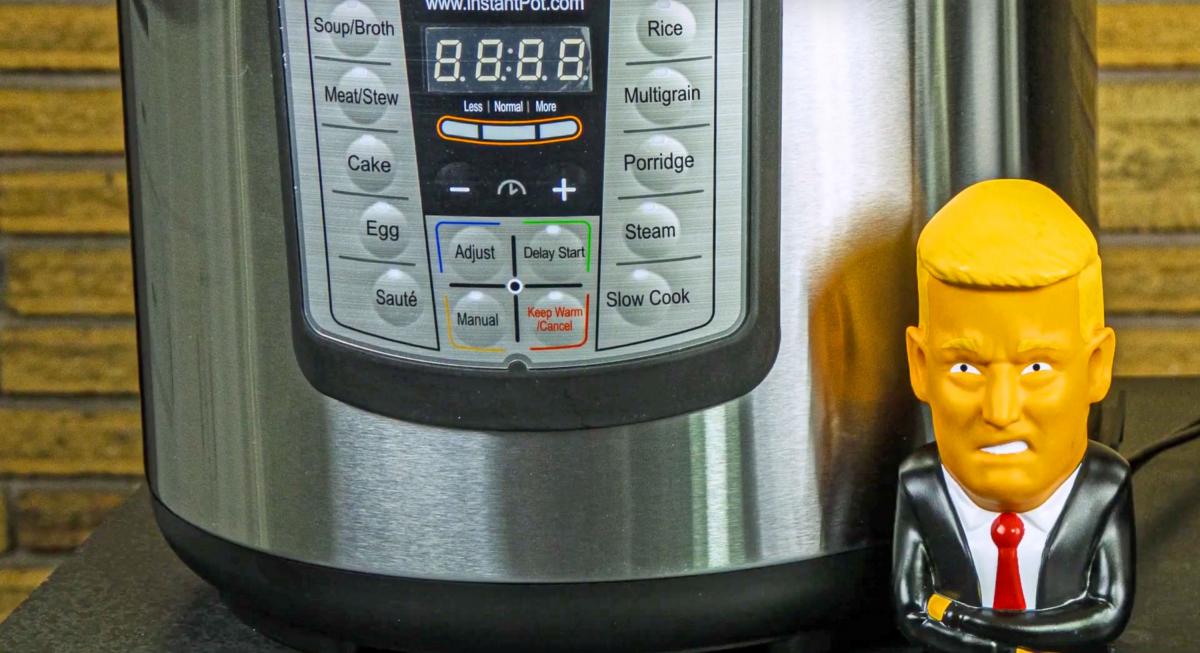 How Do I Use This Steam Diverter?
The first step is to simply mount the Chief steam diverter on your Instant Pot's release valve and turn it to the sealing position. Be sure to do this before you start cooking!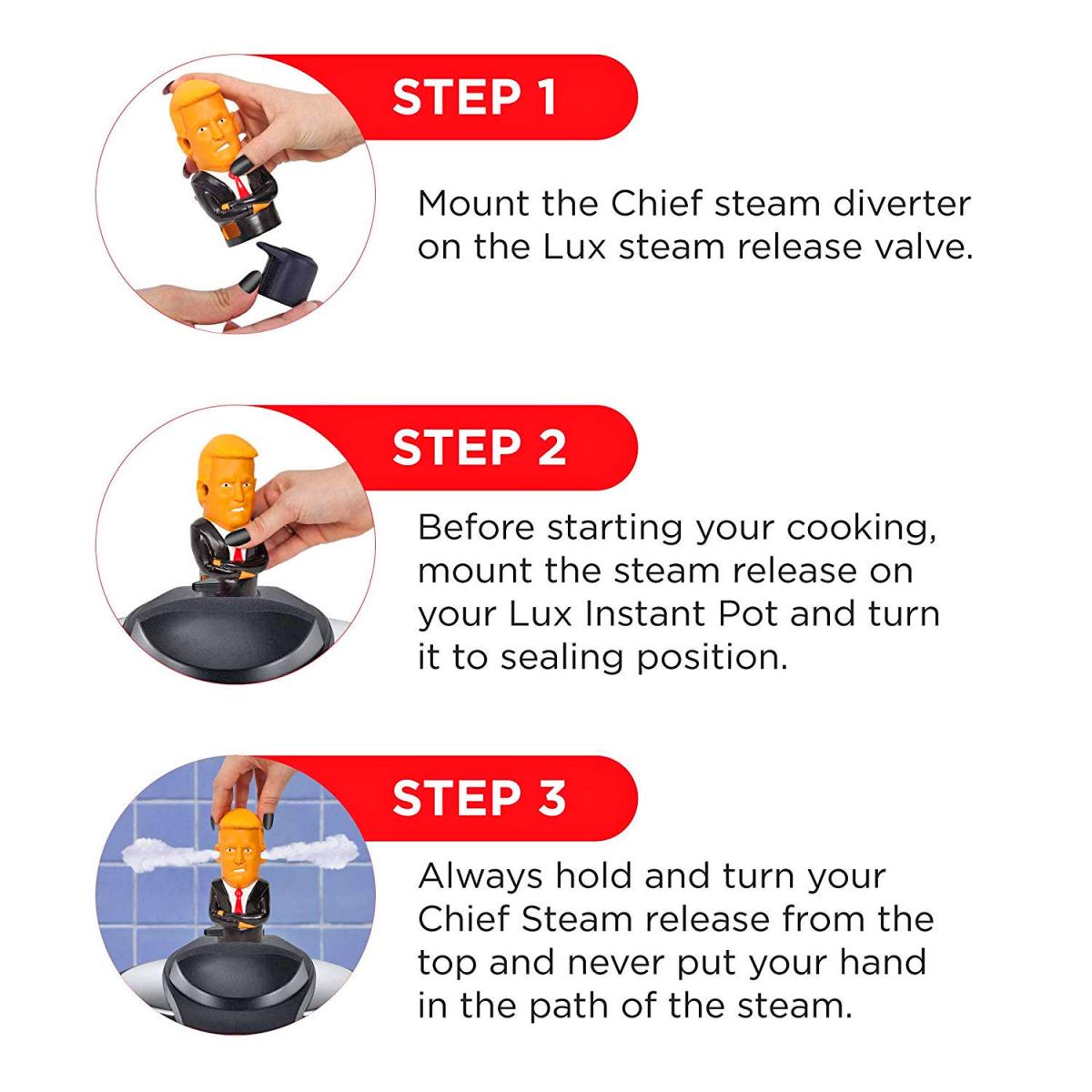 Then, when it comes time to make him work, simply turn your Chief Steam release from the top of his head - always grasping above his ears. Never put your hand in the path of hot air or you'll get burned (much like those that get in the way of our Commander In Chief).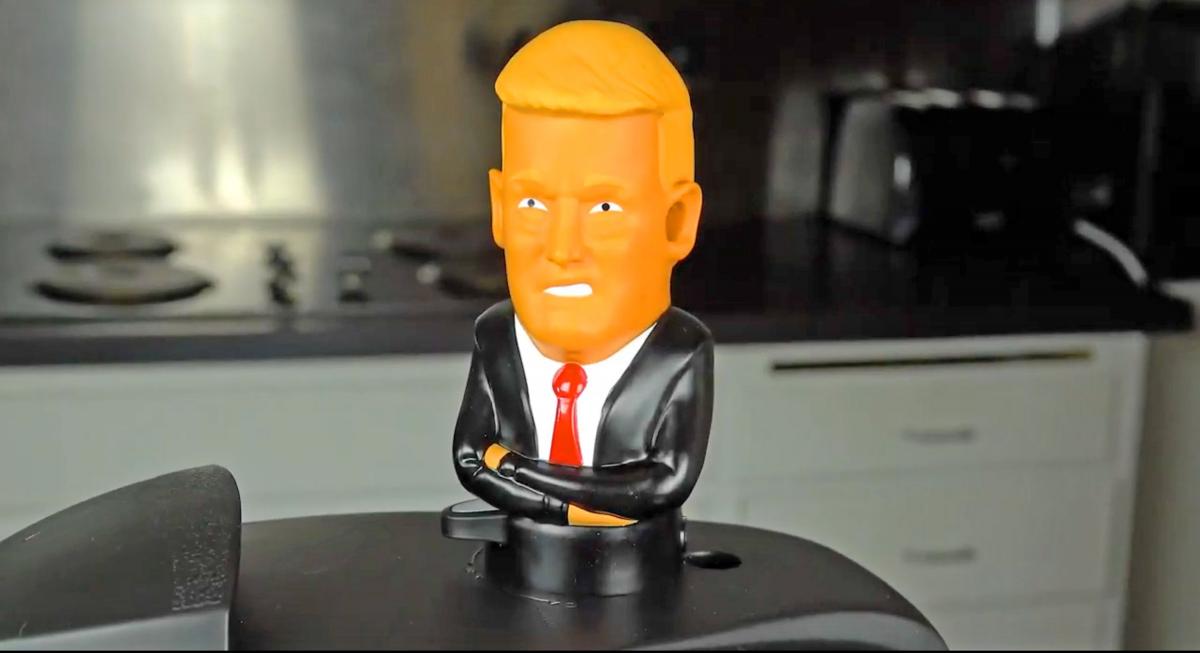 Check out this Instant Pot Steam Diverter in action in the below video.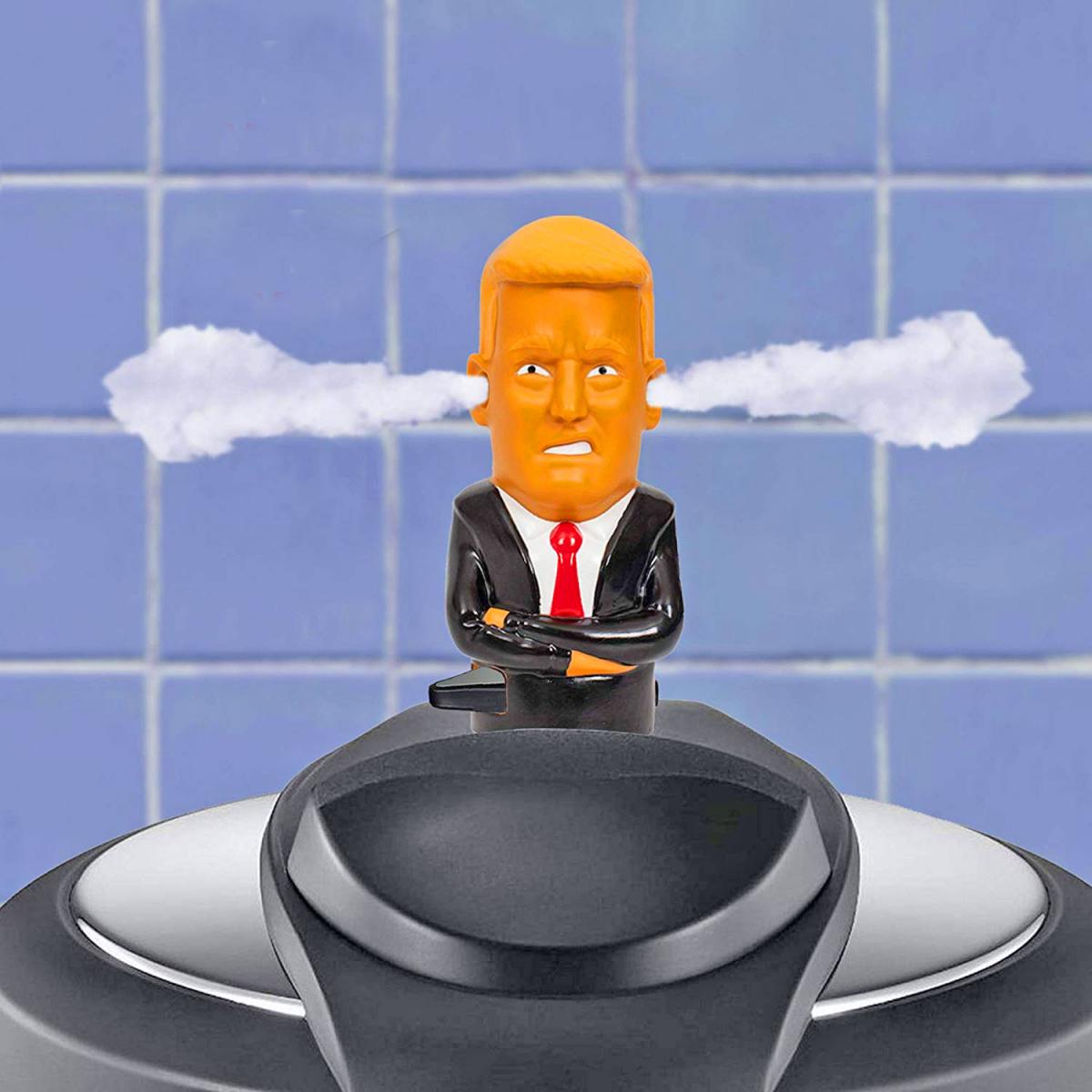 Subscribe To Our YouTube Channel