These Tree Climbing Holds Help Your Kids Learn To Climb a Tree
By Ryan on 08/01/2022 9:10 AM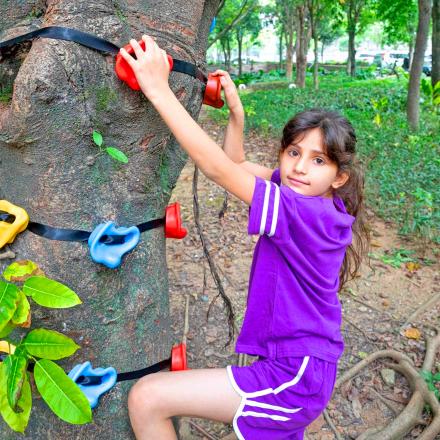 Today, going outdoors to play and socialize isn't as fun or safe as before because of the new coronavirus disease. This is why indoor and backyard activities are starting to rise back into the norm. With these Ninja Tree Climbing holds, your children can have uninterrupted fun right in your in backyard, and learn to climb a tree safely and easily before they take on the real thing!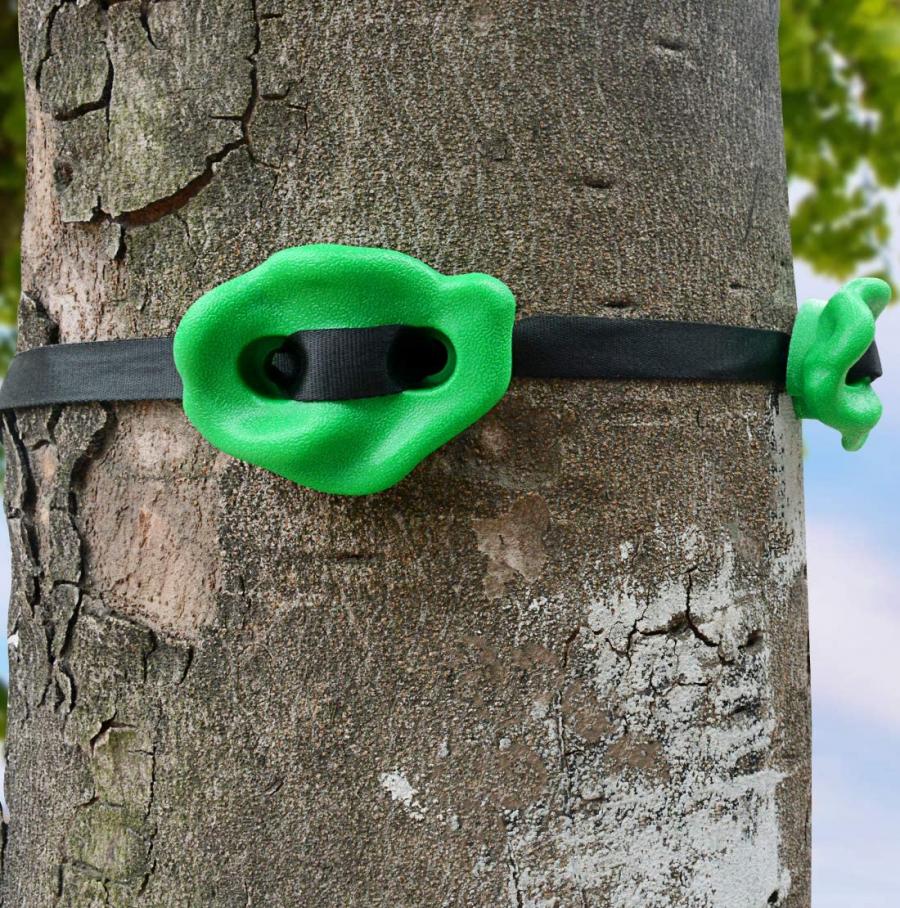 This portable climbing set contains a total of 12 ninja climbing holds along with 6 ratchet straps completing a 6-level climbing course. This is perfect for children aged 3 years old and above under adult supervision.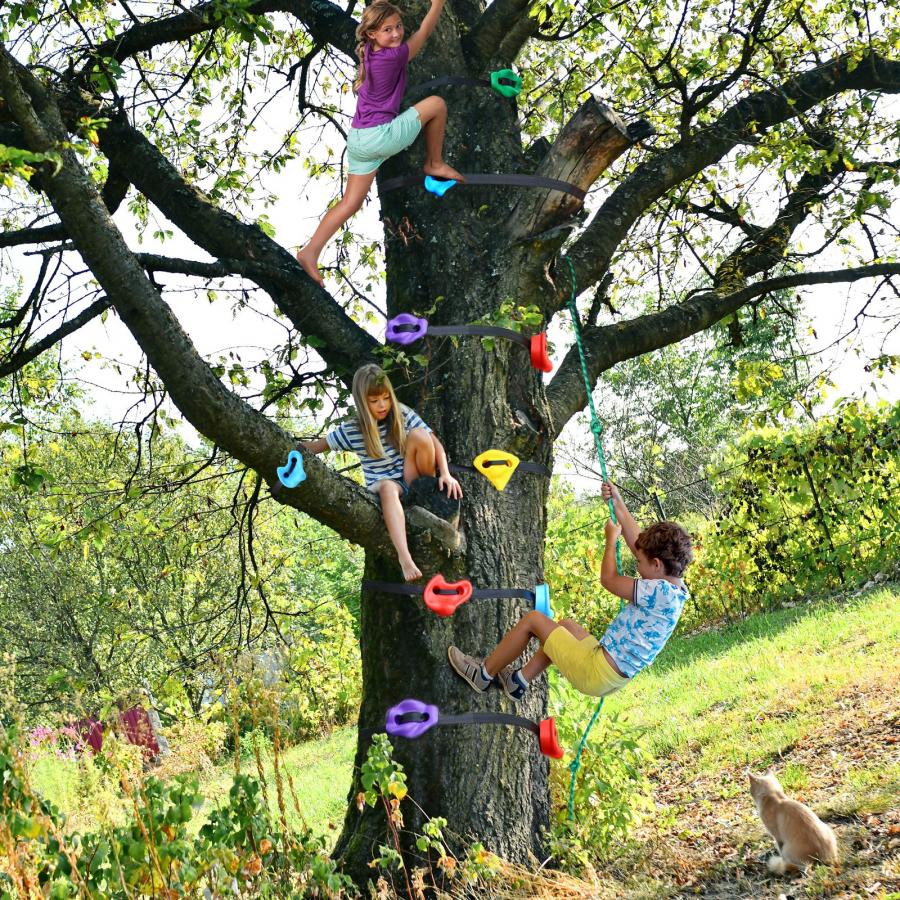 The holds are made out of high-quality plastic resin that can withstand a lot of wear and tear. As a result, they're durable, weather-resistant and won't fade after prolonged exposure to the sun.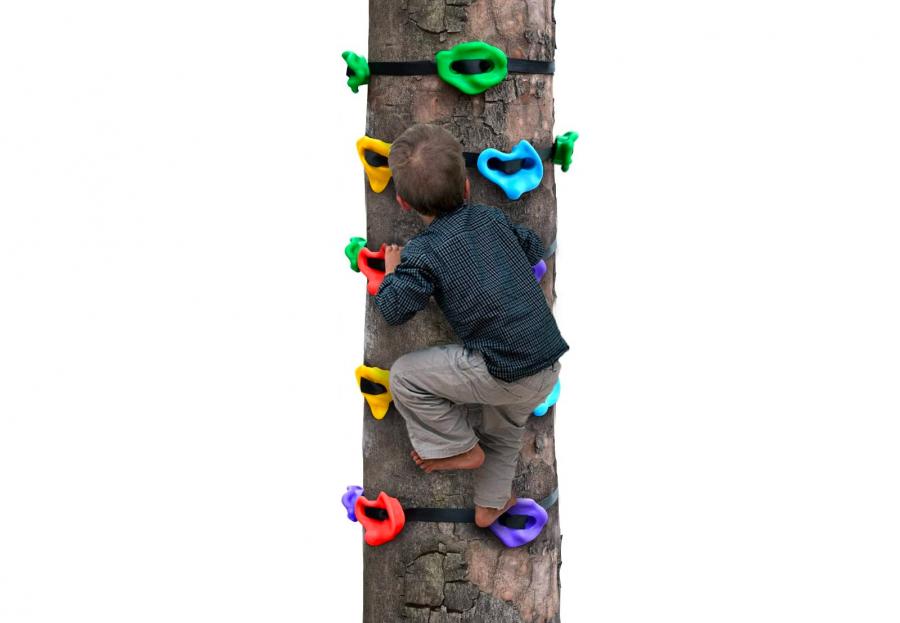 What makes them suitable for kids is their grippy texture, allowing even the young ones with weaker grip strength to manage the climb. On top of that, they also come in kid-friendly sizes – the smallest grips at 3.7 inches by 5.2 inches and the largest at 4.2 inches by 4.9 inches.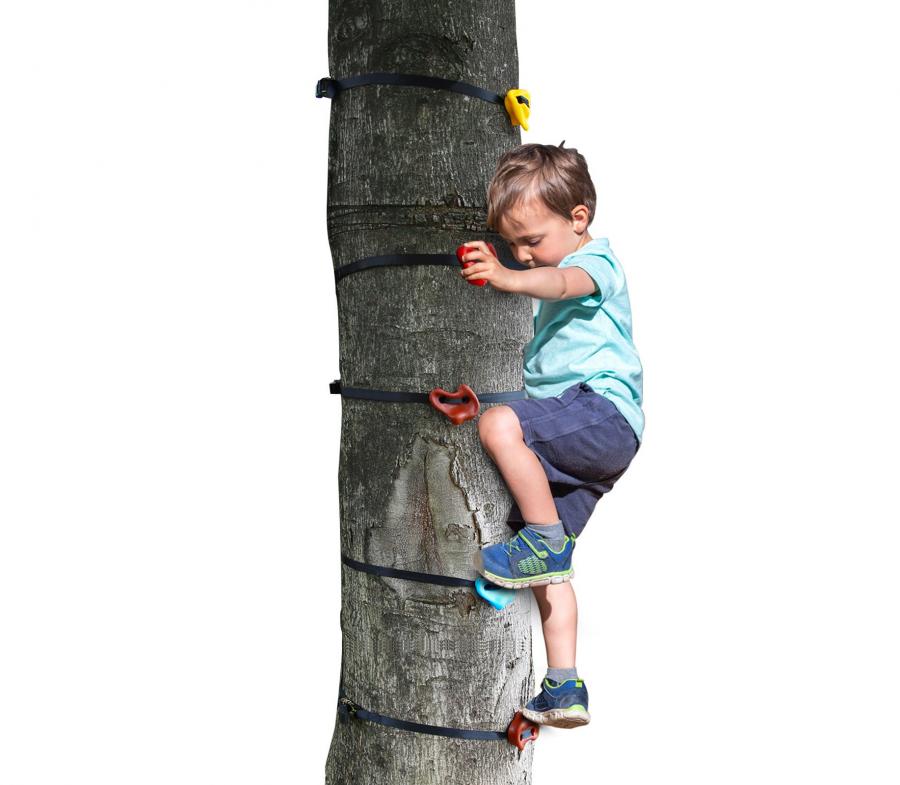 This product is pretty reliable and safe for kids because it can hold up to 230 lbs, which is near twice the average weight of a full-grown adult.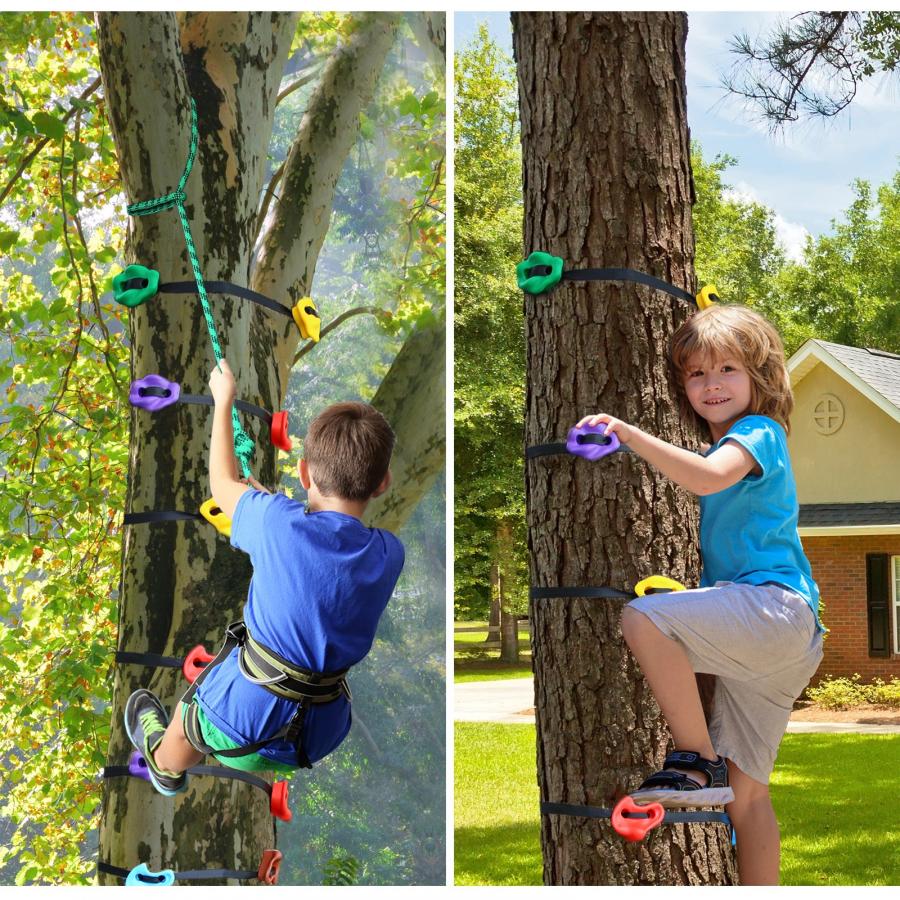 The best part? Assembling the whole play set takes just a few minutes. All you have to do is insert the strap into the holes of the holds. Once the holds are in place, you can wrap the strap around a tree before tightening it in place by operating the ratchet, and that's it! You're good to go.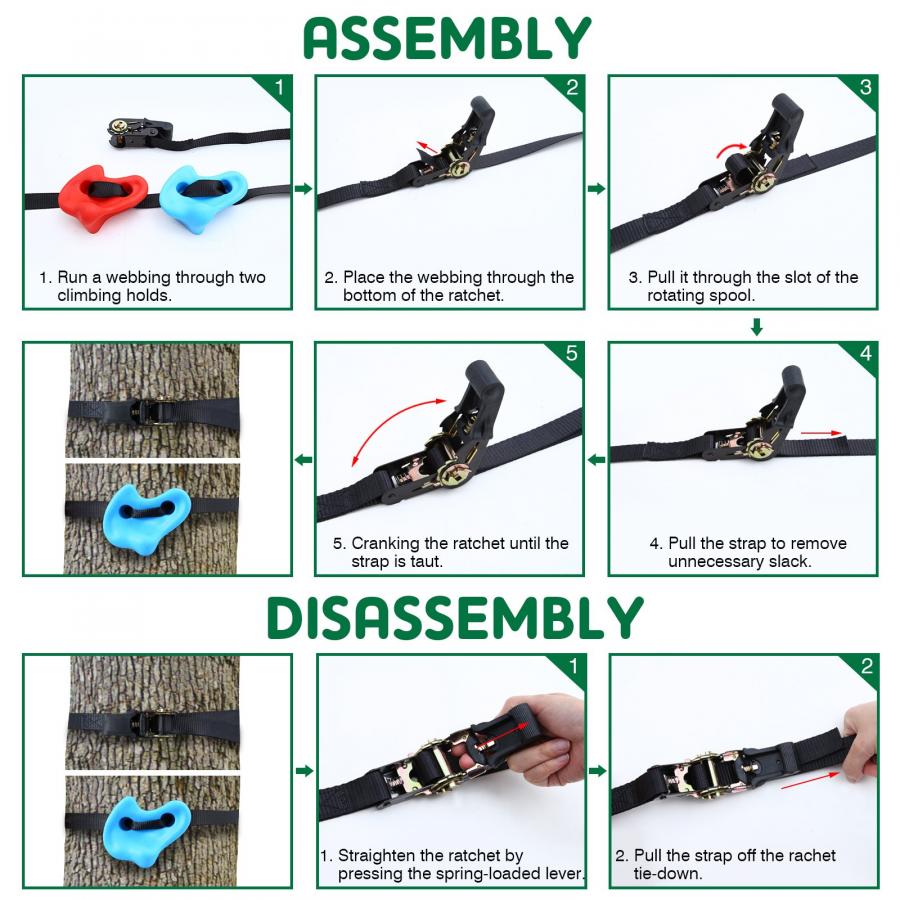 Note that you won't need any accessories or tools when assembling or taking the set apart. First, however, make sure to read the manual that comes along with the product.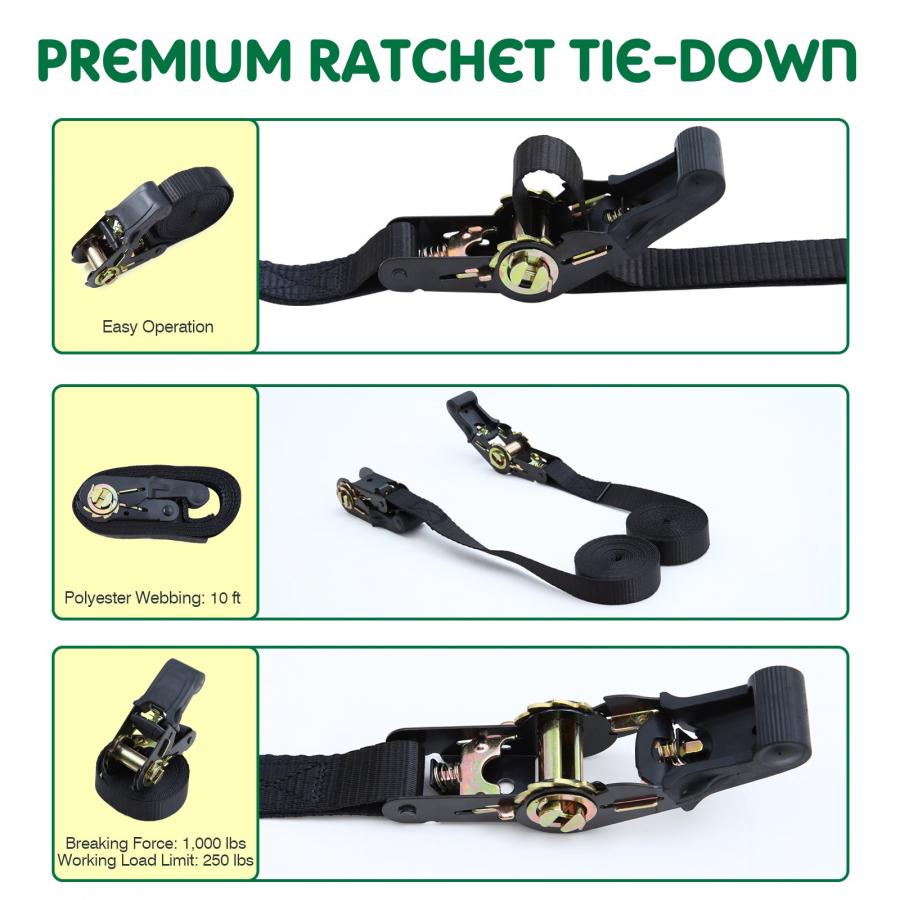 Introducing the Outdoor Ninja Tree Climbing set to young children can promote their overall physical health. In addition, it can develop their strength, balance, agility, and ultimately, their love for sports.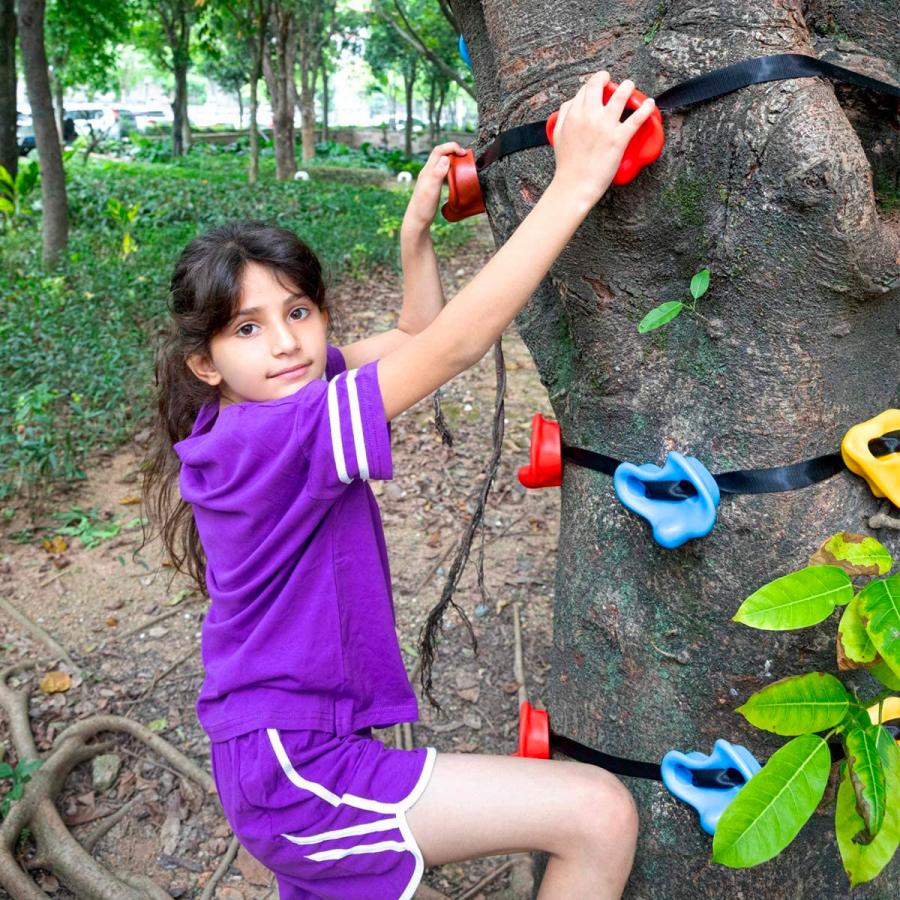 The unique tree climbing holds can also give your kids a boost in confidence when they decide to take on larger climbing courses in the future.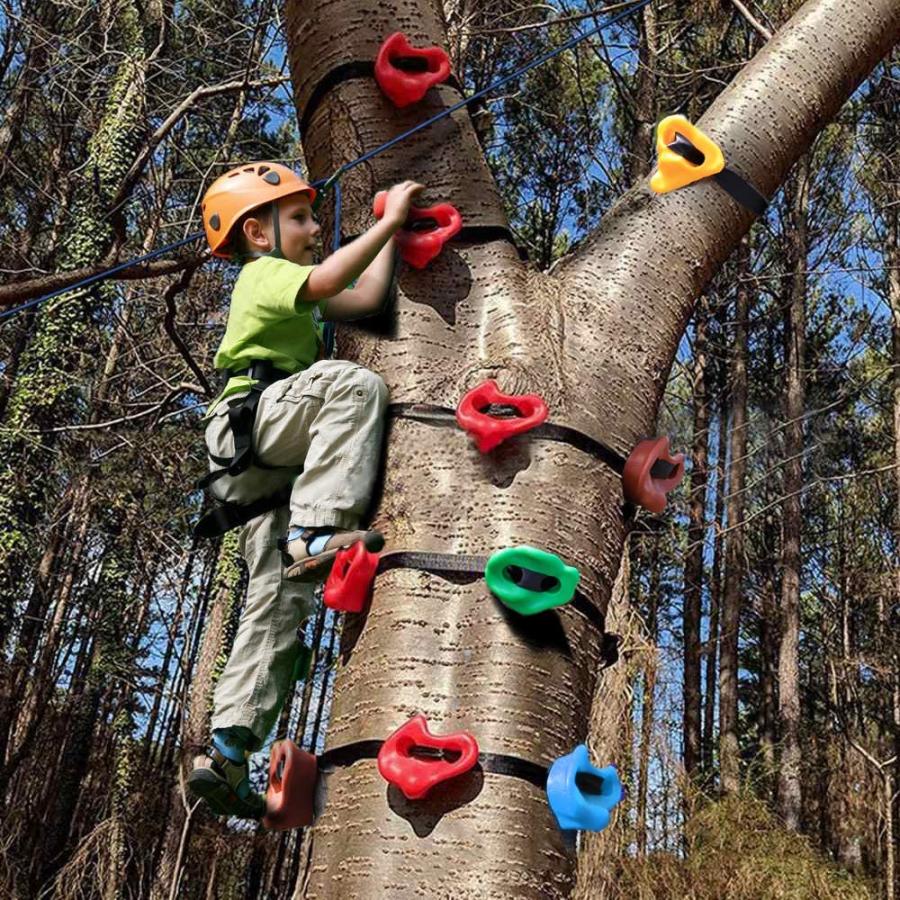 This play set can also be a great addition to a tree house project for your children or a backyard kiddie ninja warrior course. They also come in a variety of colors which will pretty much make any space fun and exciting, especially for the kids.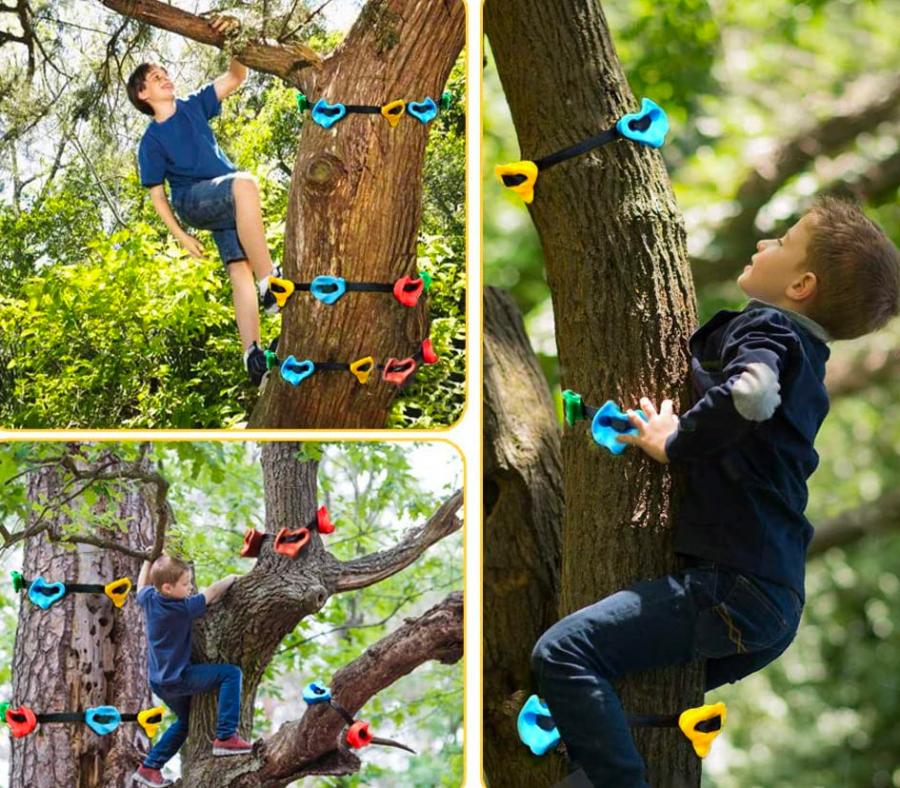 Finally, you won't have to beg your children to drop their gadgets to play outside and bask in the sun. Without a doubt, with this product, exercise can be more fun than ever.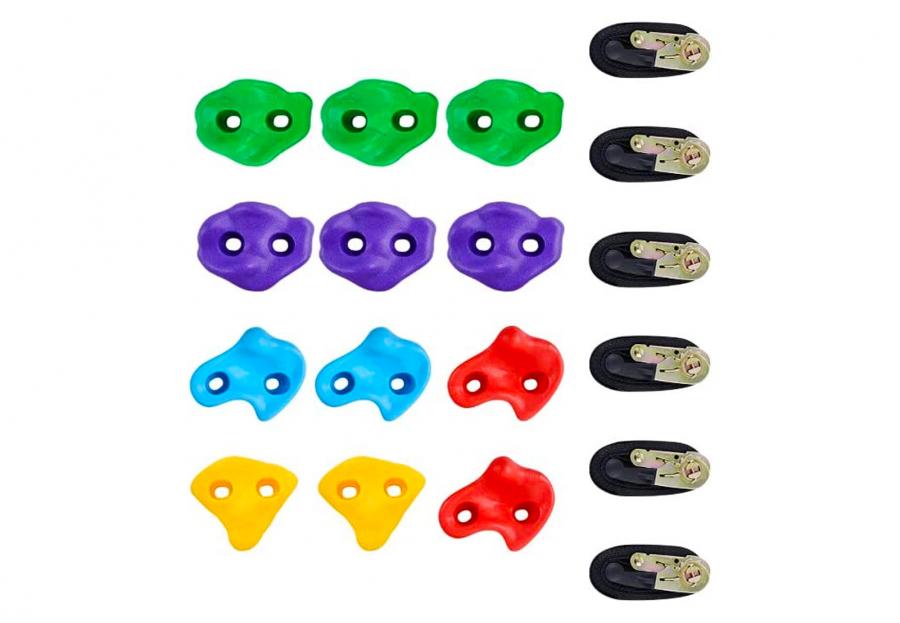 You can snag the tree climbing holds for kids from Amazon for around 46 bucks!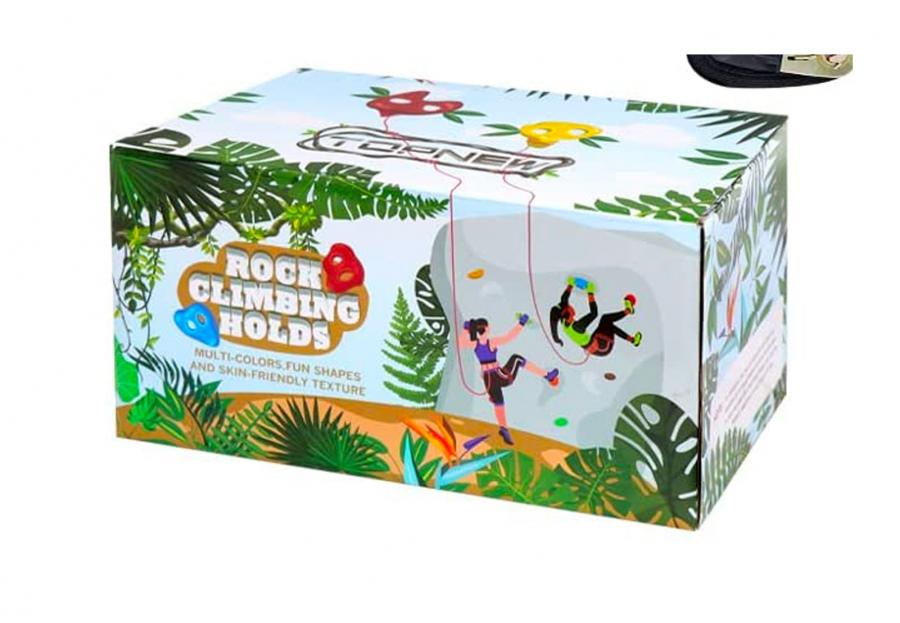 Check out the kids tree climbing holds in action via the video below!
Subscribe To Our YouTube Channel