Travel Dog Water Bottle Has Bowl On Top That You Squeeze Water In To
By Ryan on 10/12/2015 2:01 AM (Updated: 01/22/2017 1:14 PM)
The AutoDogMug is a travel water bottle for dogs that allows you to provide a small bowl of water for your dog to consume simply by squeezing the bottle. Similar to the travel water bottle for dogs that has a cap shaped like a bowl that you can use to provide water for your dogs while out on a walk, the Auto Dog Mug is an all in one device that you don't need to take apart to use, although the only downfall is you're going to need a completely separate bottle for yourself if you're planning on drinking any water.
The travel water bottle for dogs comes with a strap to attach it to a backpack or your belt, and is completely sealed and leak proof, so no worries about spilling the water if you're going to be jostling it about.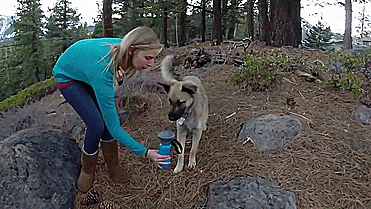 To use the bottle, simply squeeze the bottle and water will start filling up the bowl, which you would think would only work well if the bottle is full, but the bottle has a straw that it draws the water from, so that even if the bottle is almost empty it can still fill the bowl with water.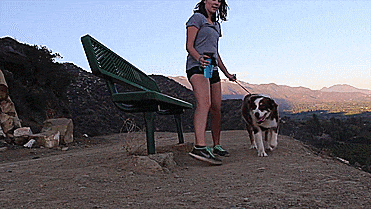 Once your dog is done drinking, simply relax the cup, and the water will drain back into the bottle so there will be no water that goes to waste. Sure it'll be filled with your dogs backwash, but my guess is he probably won't care too much.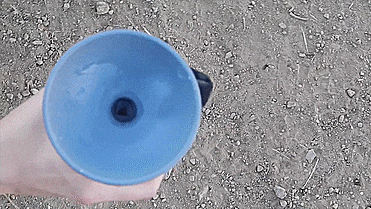 Made by Highwave, a California based company that specializes in making unique drinking vessels, the travel water bottle for dogs is made from food-safe BPA free plastic, is sized to be able to fit right into a cup holder in a car for drinking while in the car, comes in either a blue 12.8 oz bottle or a larger smoke colored 18 oz bottle to choose from.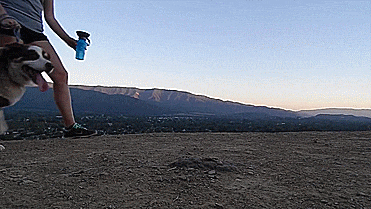 Check out the travel water bottle for dogs in action via the video below.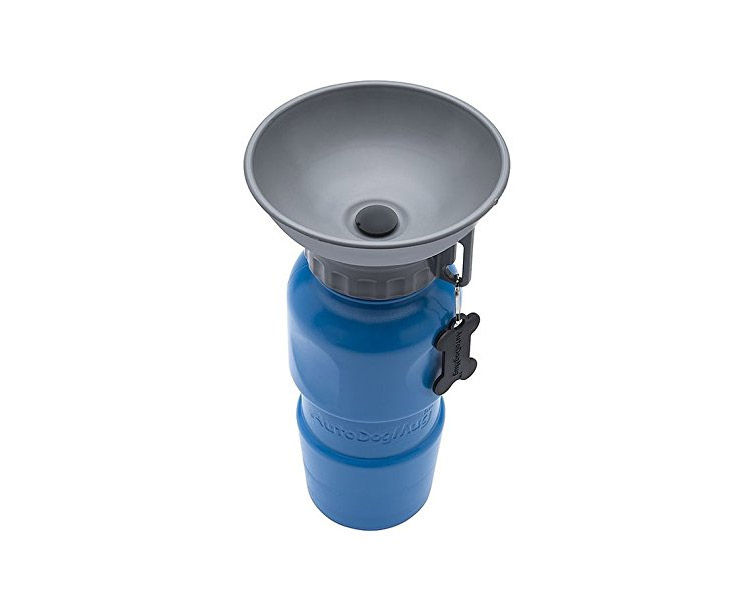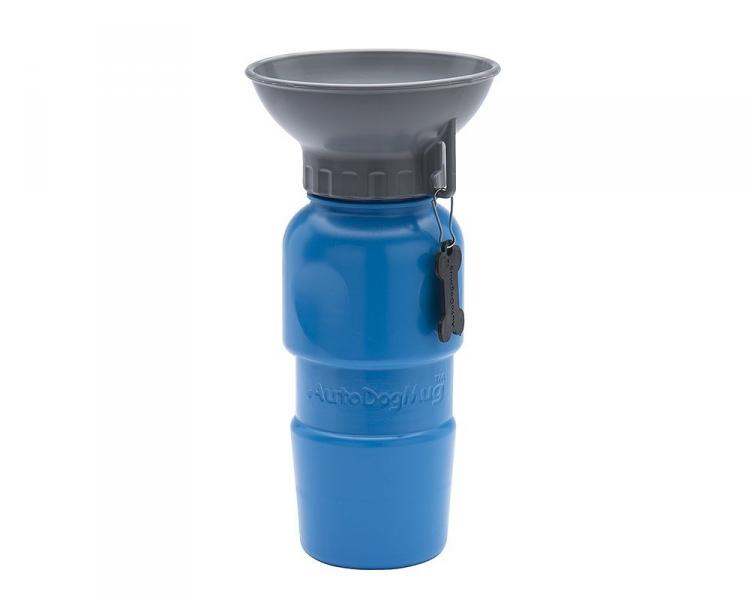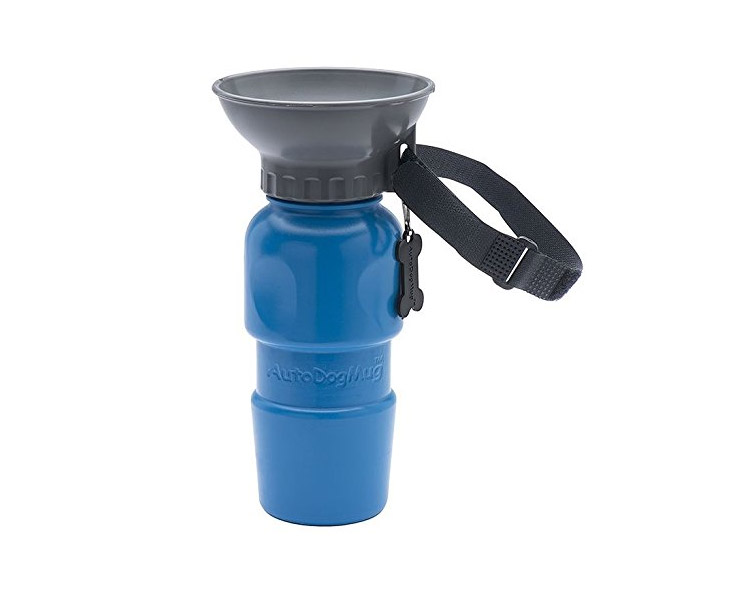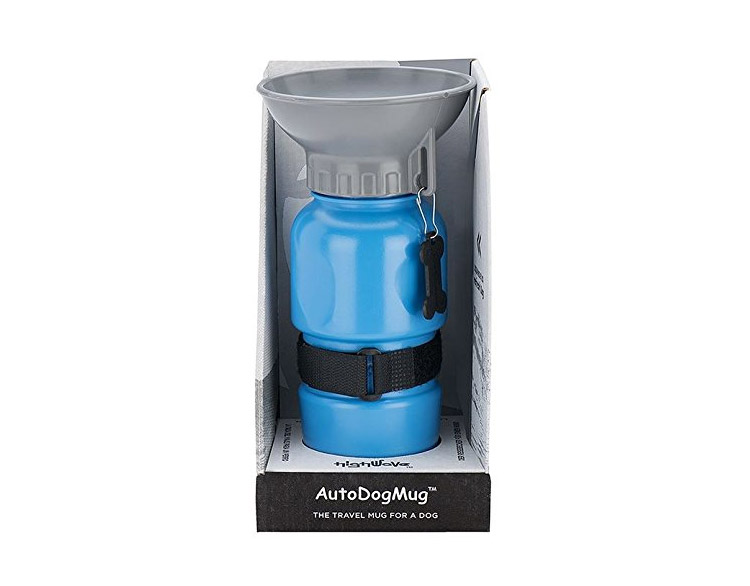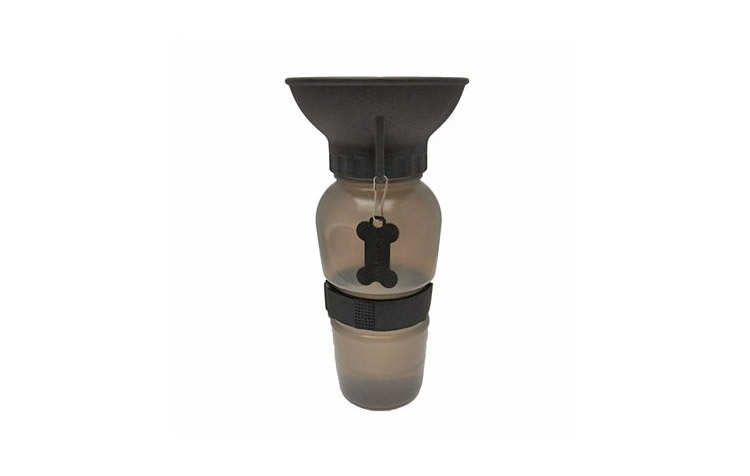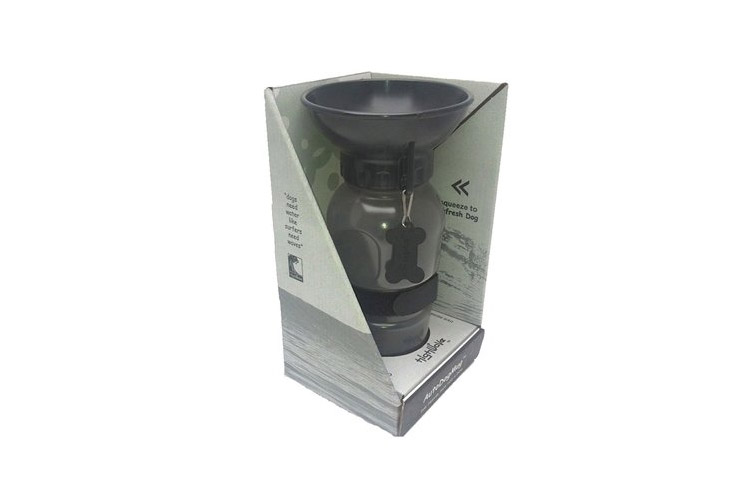 Subscribe To Our YouTube Channel