There's a Tortilla Baby Swaddle Blanket That Turns Your Baby Into a Burrito
By Ryan on 04/13/2019 4:26 PM (Updated: 06/19/2019 10:18 AM)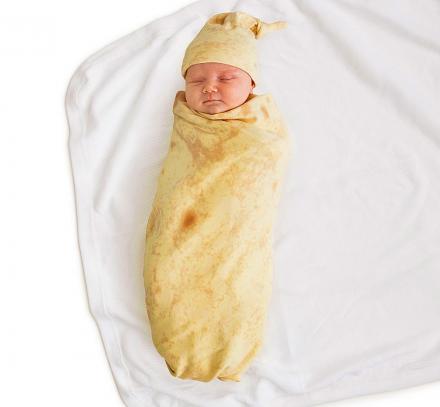 A newborn baby is probably just a tiny bit bigger than a Chipotle burrito, and seeing how your love for burritos is getting into the weird levels, I don't see what the harm in making your baby into a burrito would bring. This baby swaddle blanket uses a tortilla pattern to make your baby look like a big warm delicious burrito once their all wrapped up and being swaddled like a nice tender pile of chicken next to some moist rice and black beans... mmmhmm...
Not only does tortilla blanket turn your baby into a delicious burrito, but it also comes with a knot hat that uses the same tortilla pattern on it, thus truly making your baby look like a perfectly rolled burrito.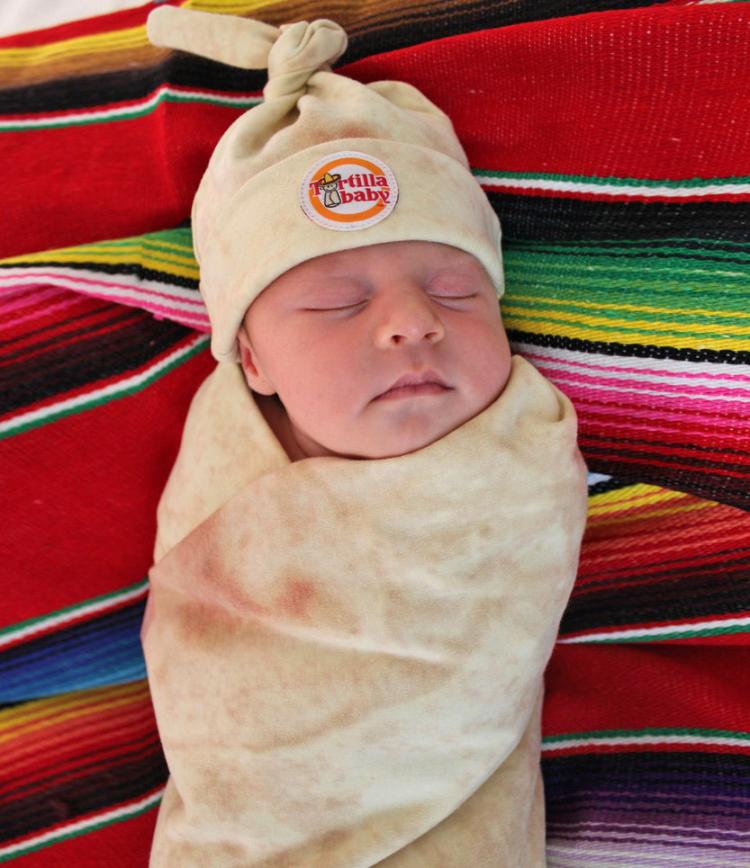 Made by Katharine Harlan Owens, the founder and CEO of Bon Vivant Baby, an online shop that sells unique baby products, the burrito swaddle blanket is one of currently three in a line of swaddle blankets that makes your baby look like some food, with the other two including the Egg Roll baby swaddle blanket, as well as the Sushi wrap swaddle blanket. Each of which comes with it's own hat that goes with the swaddle blanket.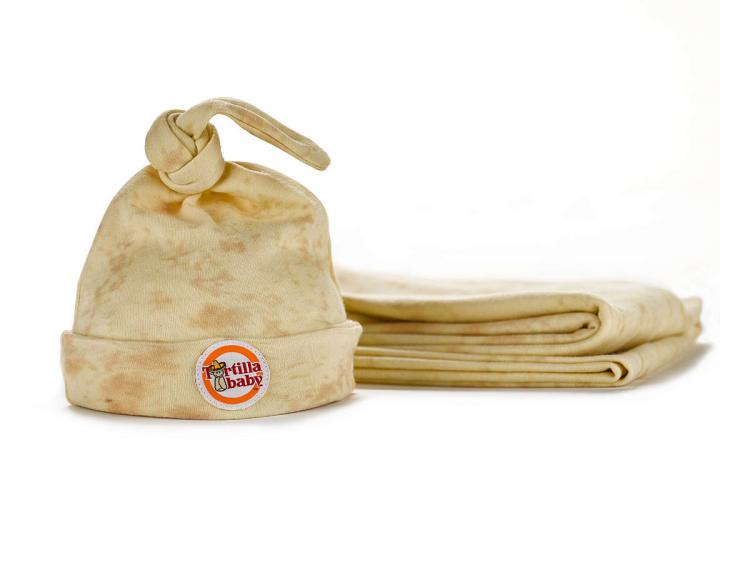 The burrito swaddle blanket is made from a 85/15 Polyester/Cotton blend, the blanket is suitable for babies from newborns up to 4 months old while the hat is suitable for newborns up to 3 months old.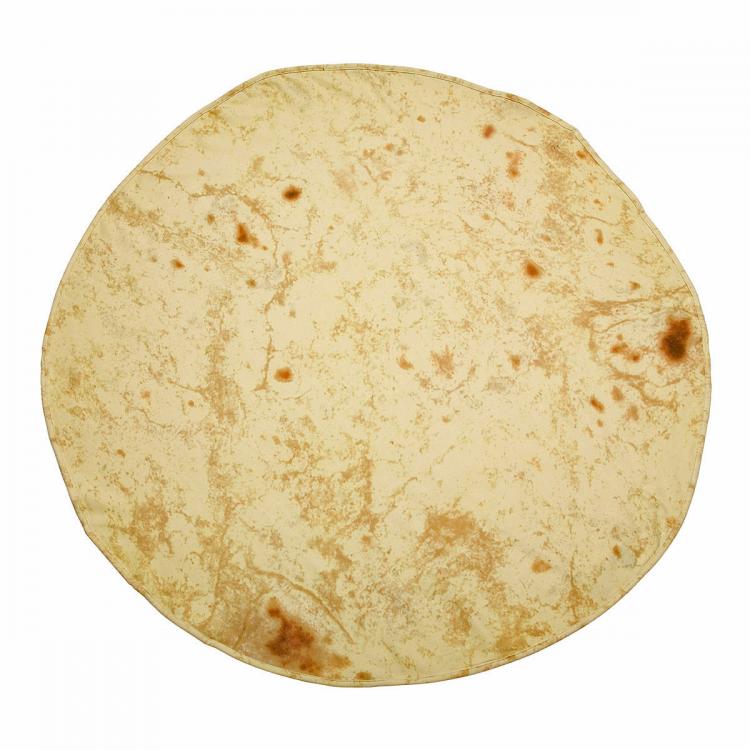 The tortilla pattner swaddle blanket is recommended to wash before the first use, is not intended to be sleepwear for your baby, and the blanket measures 40 inches in diameter.