This Toilet Paper Jigsaw Puzzle Is Perfect For The Pandemic Hoarder In Your Life
By Ryan on 03/15/2021 10:23 AM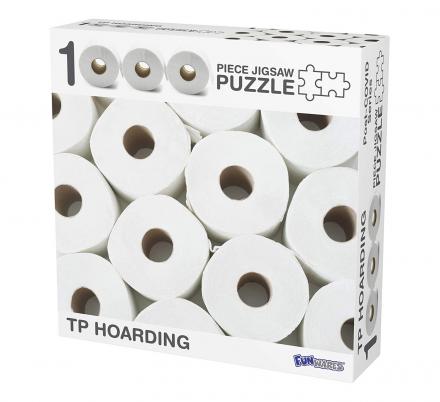 The fun that comes with putting together a jigsaw puzzle isn't in the puzzle's completion. Rather, the fun lies in the process of putting the puzzle together. So, if you want to maximize the fun involved in putting together a puzzle, it seems the best way to do so is to find a puzzle that will take a while.

Versions: Toilet Paper | Face Masks
The "TP hoarding" 1,000-piece toilet paper jigsaw puzzle will almost certainly take a while for you to put together, effectively maximizing fun and staving off that quarantine boredom! With the vast majority of the image covered in the white parts of multiple toilet paper rolls, this 1,000-piece toilet paper puzzle is very difficult, making it perfect for a side table in the bathroom, where you can do a piece or two at a time while you poo!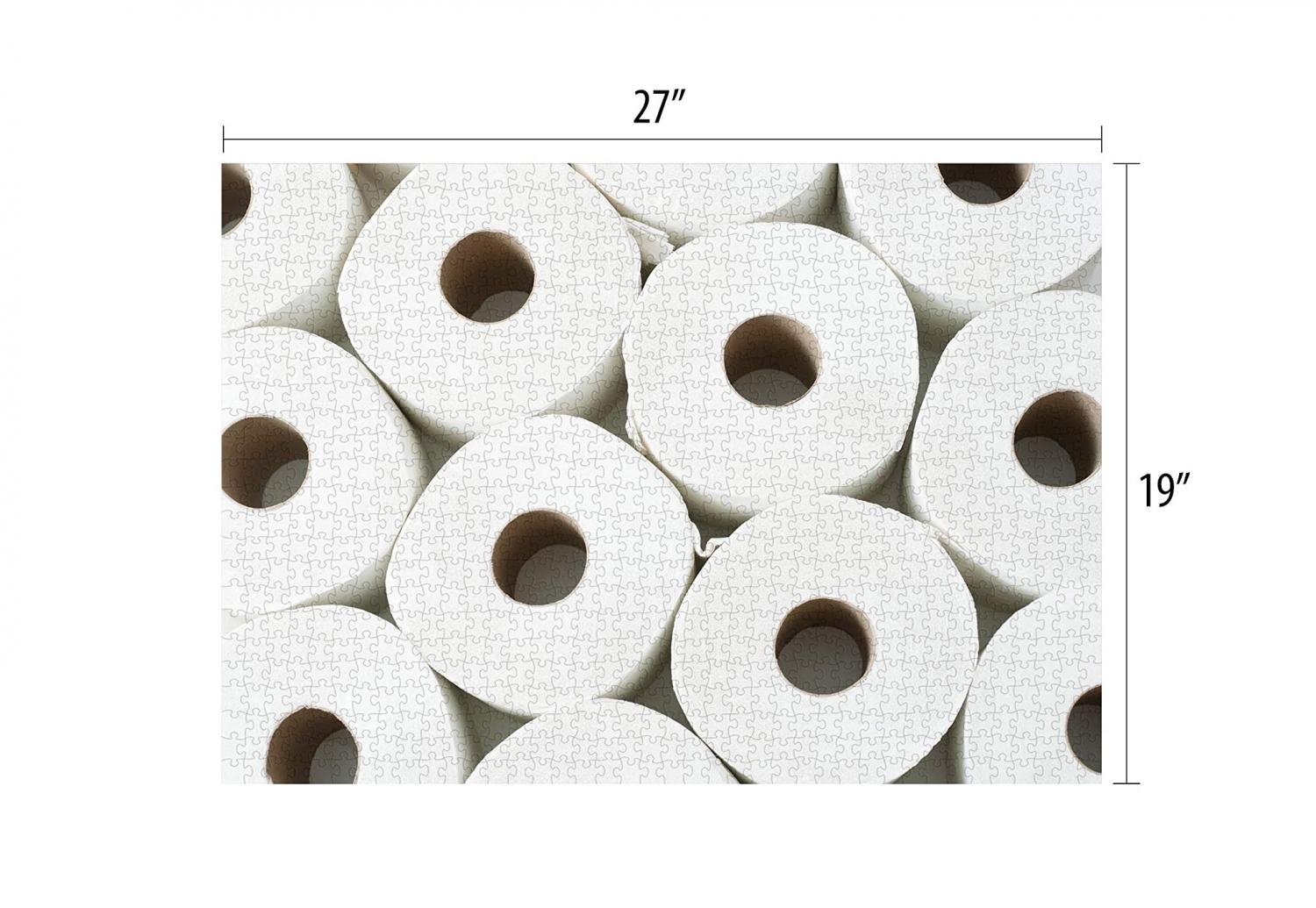 Just don't forget to wash your hands when you're all done with the toilet paper puzzle...
The best part is, while you're working on this toilet paper puzzle – whether it takes days, weeks, months, or even years – you won't be able to forget to pick up toilet paper! This toilet paper jigsaw puzzle is the perfect gift for anyone who considers themselves a master puzzler, as its difficulty is sure to stump even the greatest.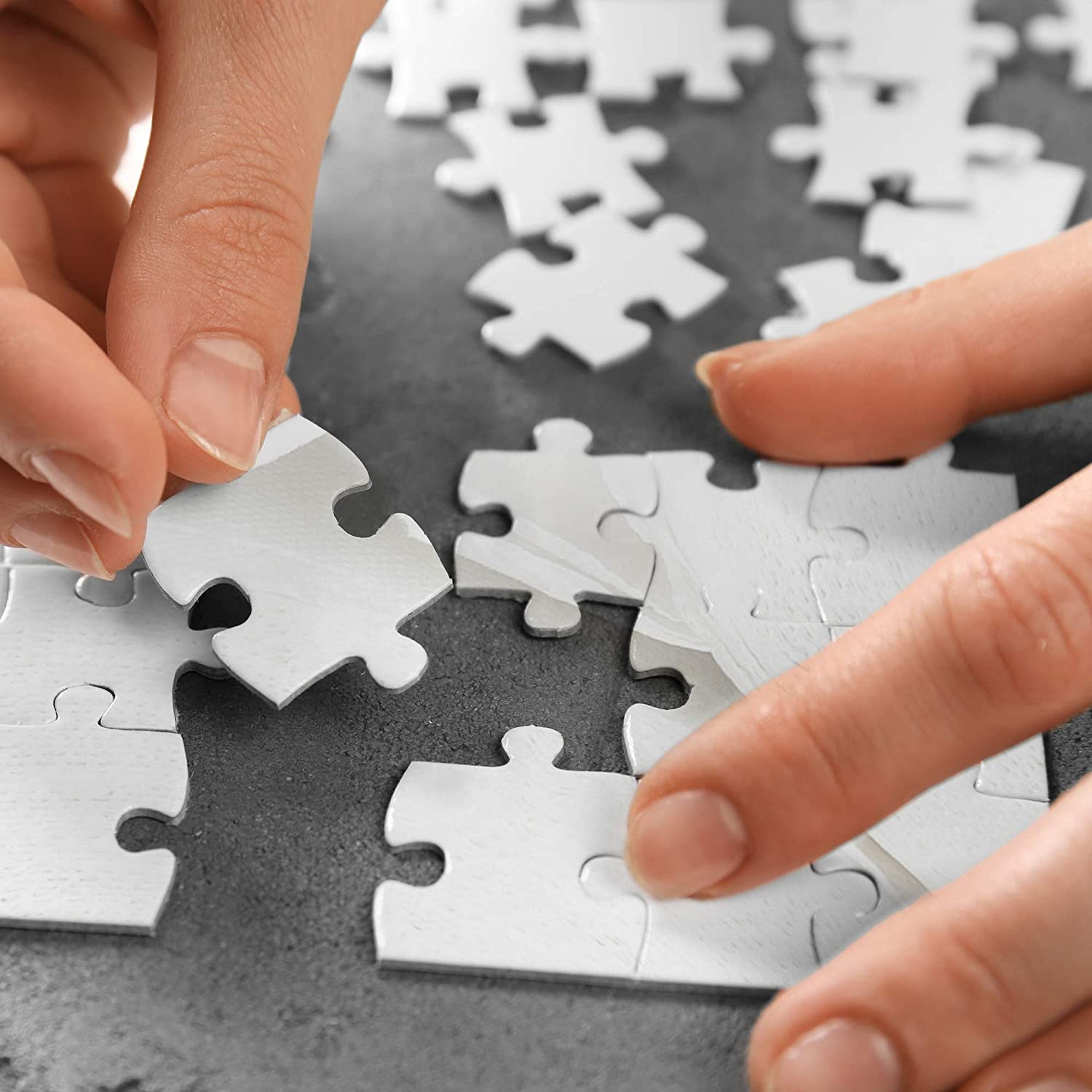 And if you can't stump them, it might be time for you to upgrade them to the final boss of puzzles: this sphere-shaped gradient puzzle, which features 540 different colors.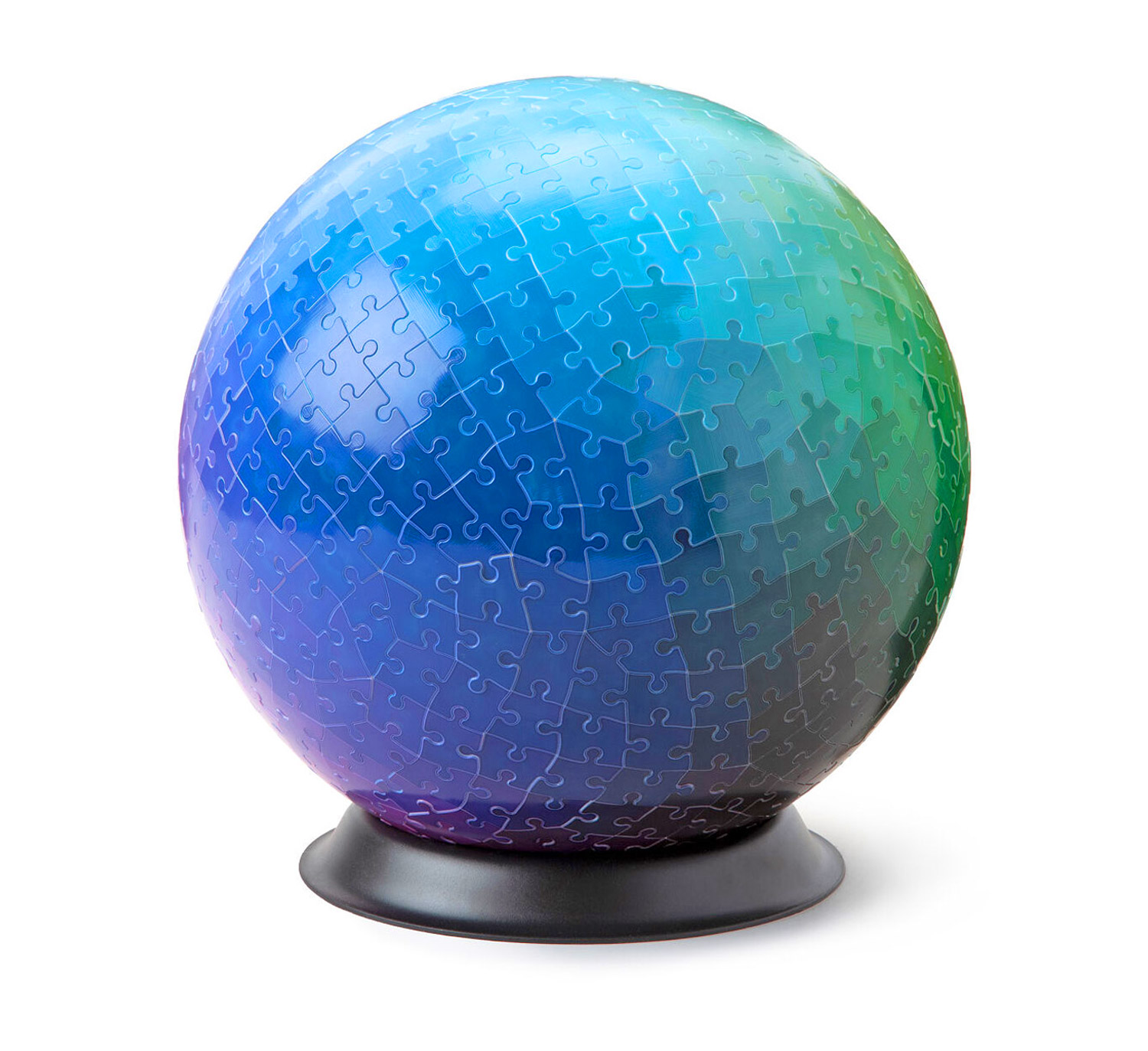 Upon completion, the toiler paper puzzle measures 27 by 19 inches, and offers its committed contenders a funny image of toilet paper rolls stacked on their sides.
Barbara, one buyer who reviewed the TP jigsaw puzzle, said, "The graphics are really utilitarian but perfect for the subject. The pieces are a great size & easy for your fingers to manipulate. All that being said with so many white pieces and so many black pieces this is going to be a toughie. Despite my fear of tackling this, I really can't wait to get started."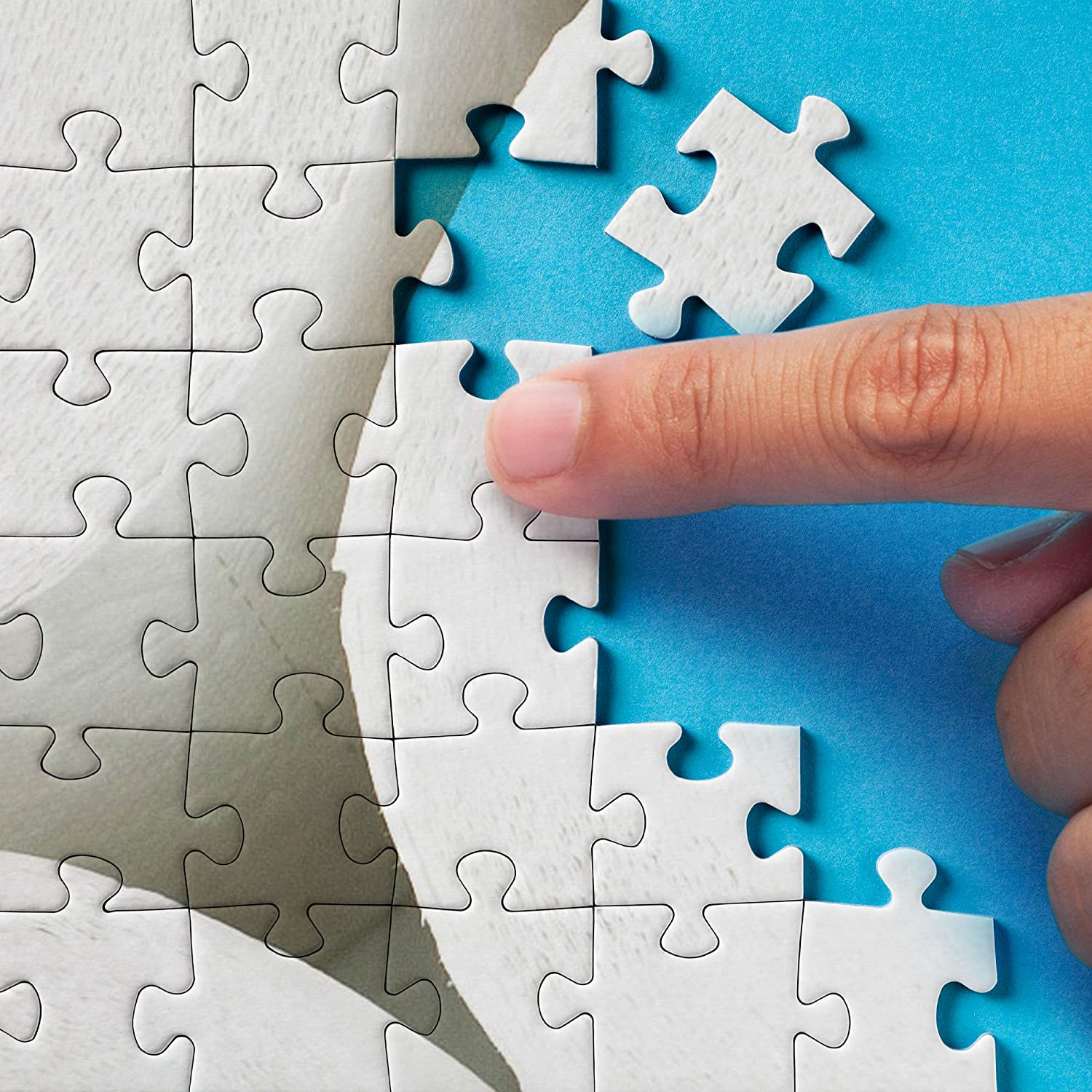 In any case, this 1,000-piece toilet paper jigsaw puzzle makes a great gift for any lover of jigsaw puzzles, toilet paper hoarding, or both.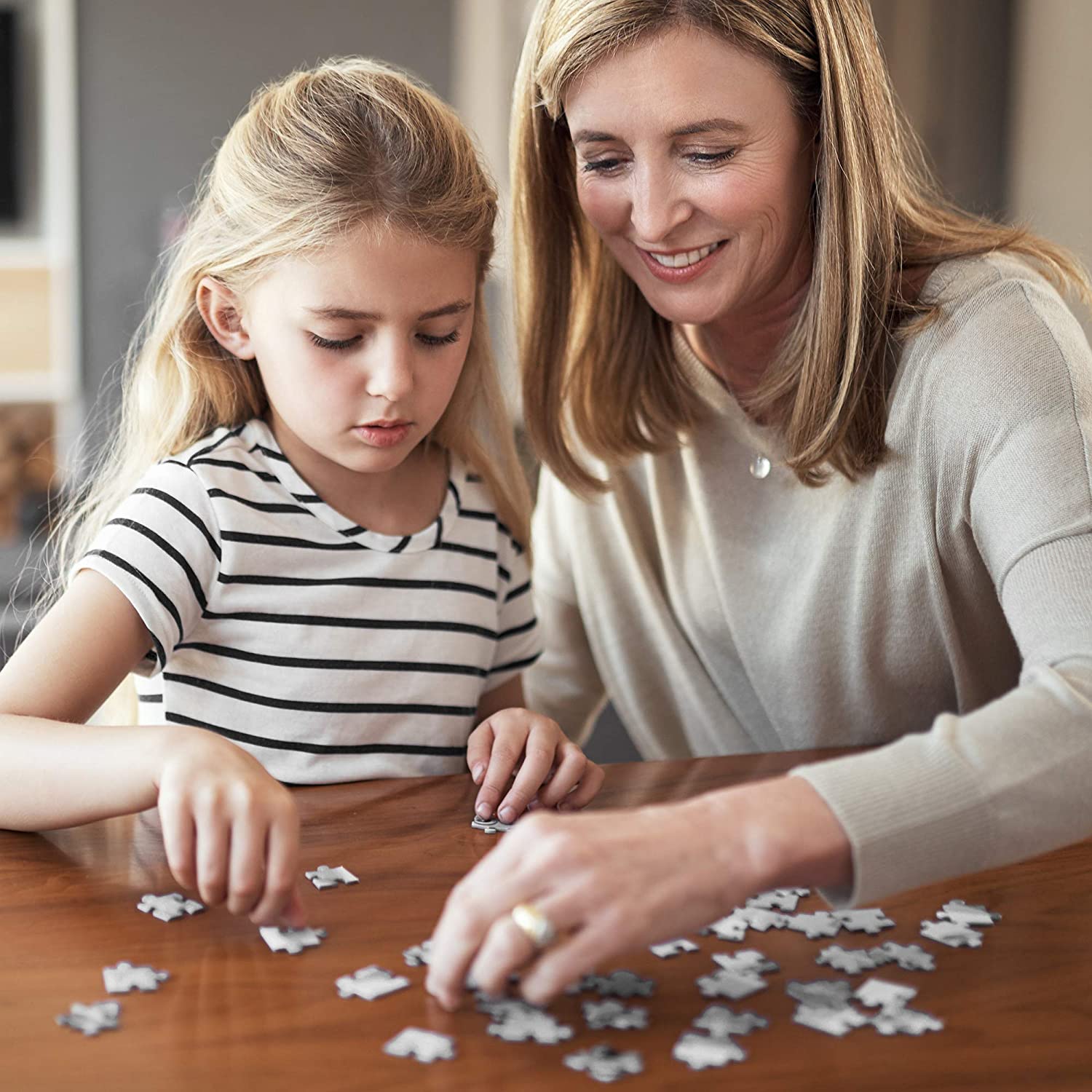 If your pandemic hoarding friend still can't get enough puzzles in their life, the same company also makes a face mask puzzle! It's essentially an image of a bunch of scattered face masks across a surface. They'll no doubt have a good time putting together both these puzzles while hunkering down in quarantine!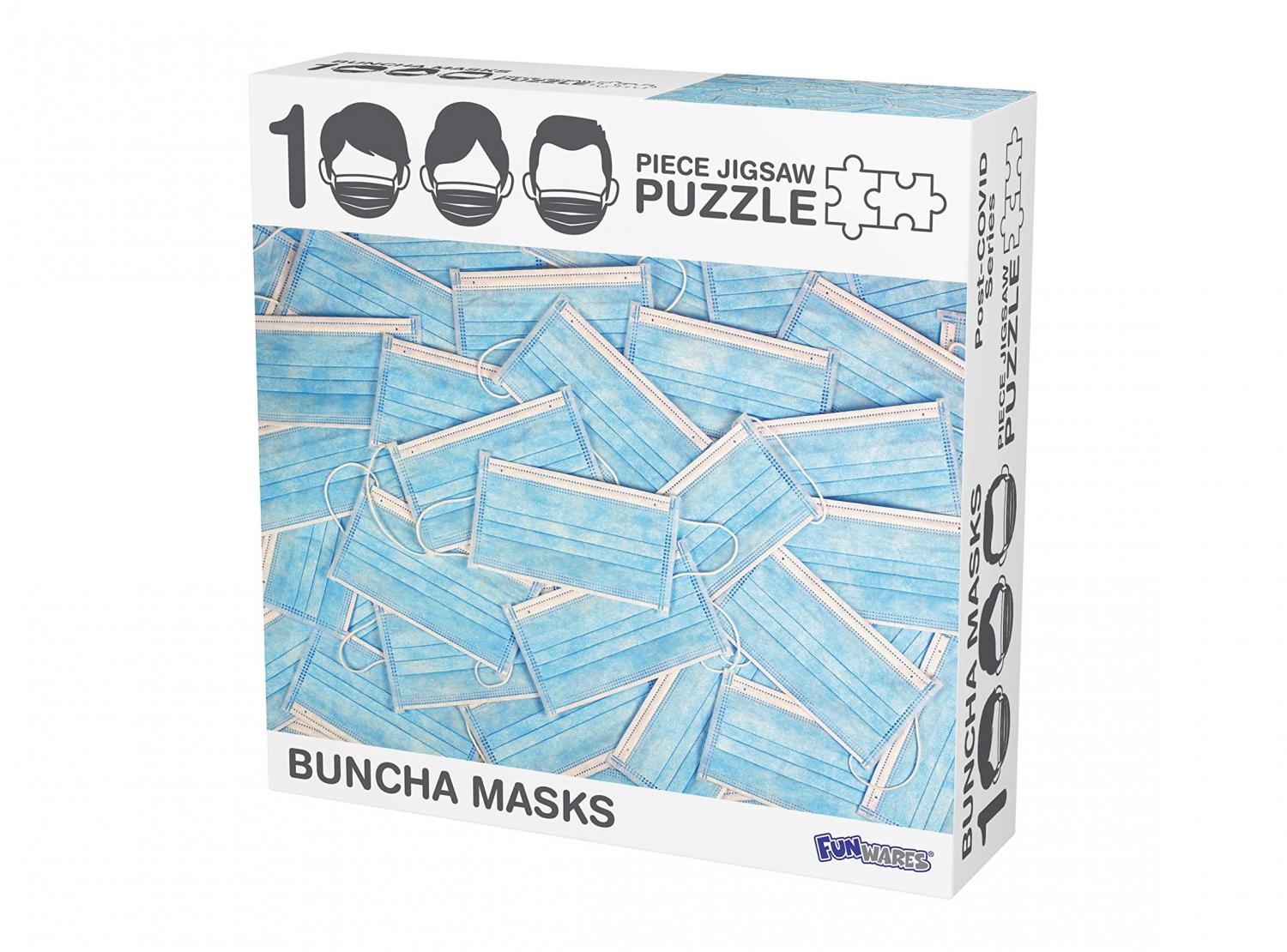 The face masks jigsaw puzzle measures 27 inches wide x 19 inches long when fully put together.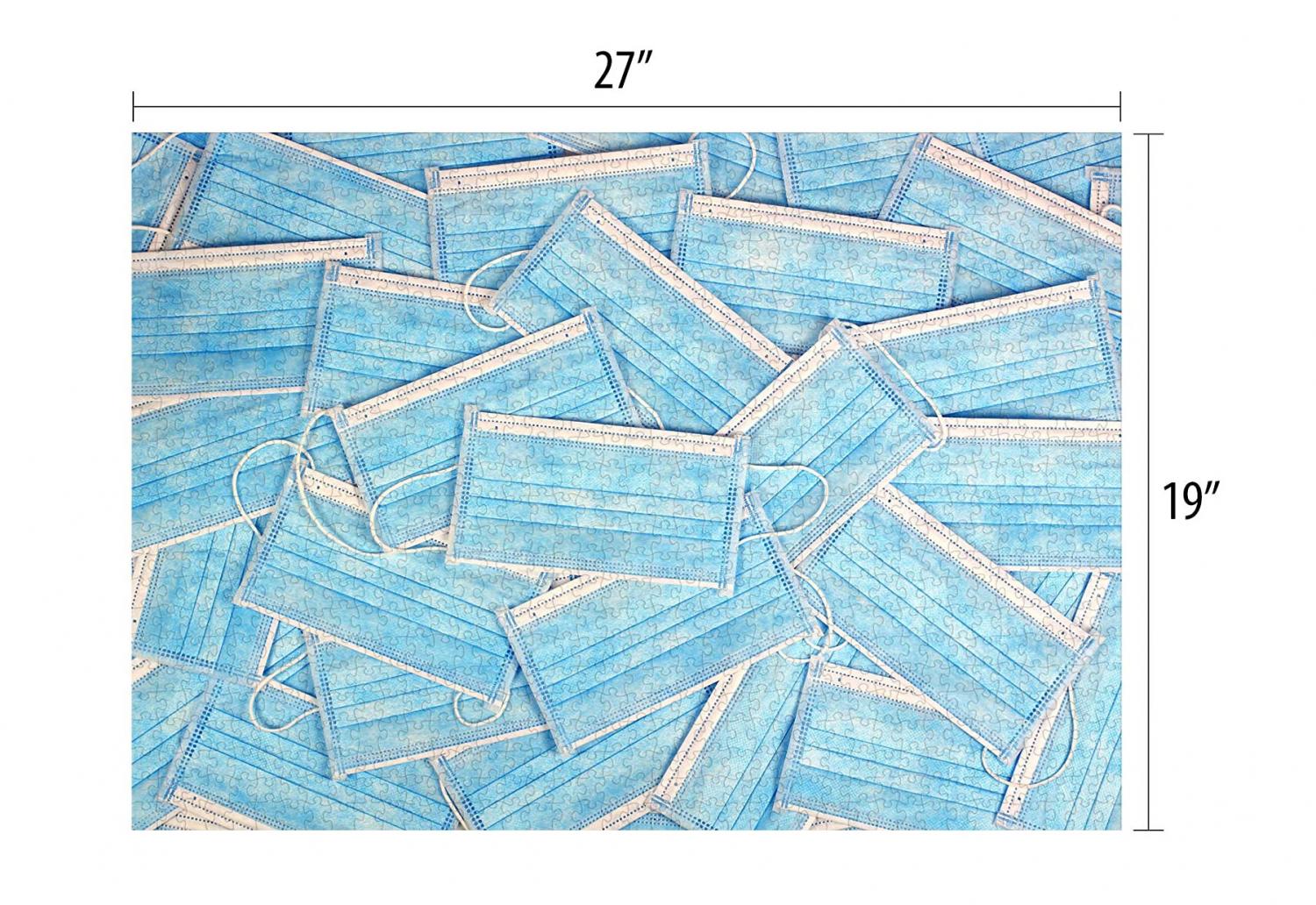 The face mask puzzle also contains a total of 1,000 pieces!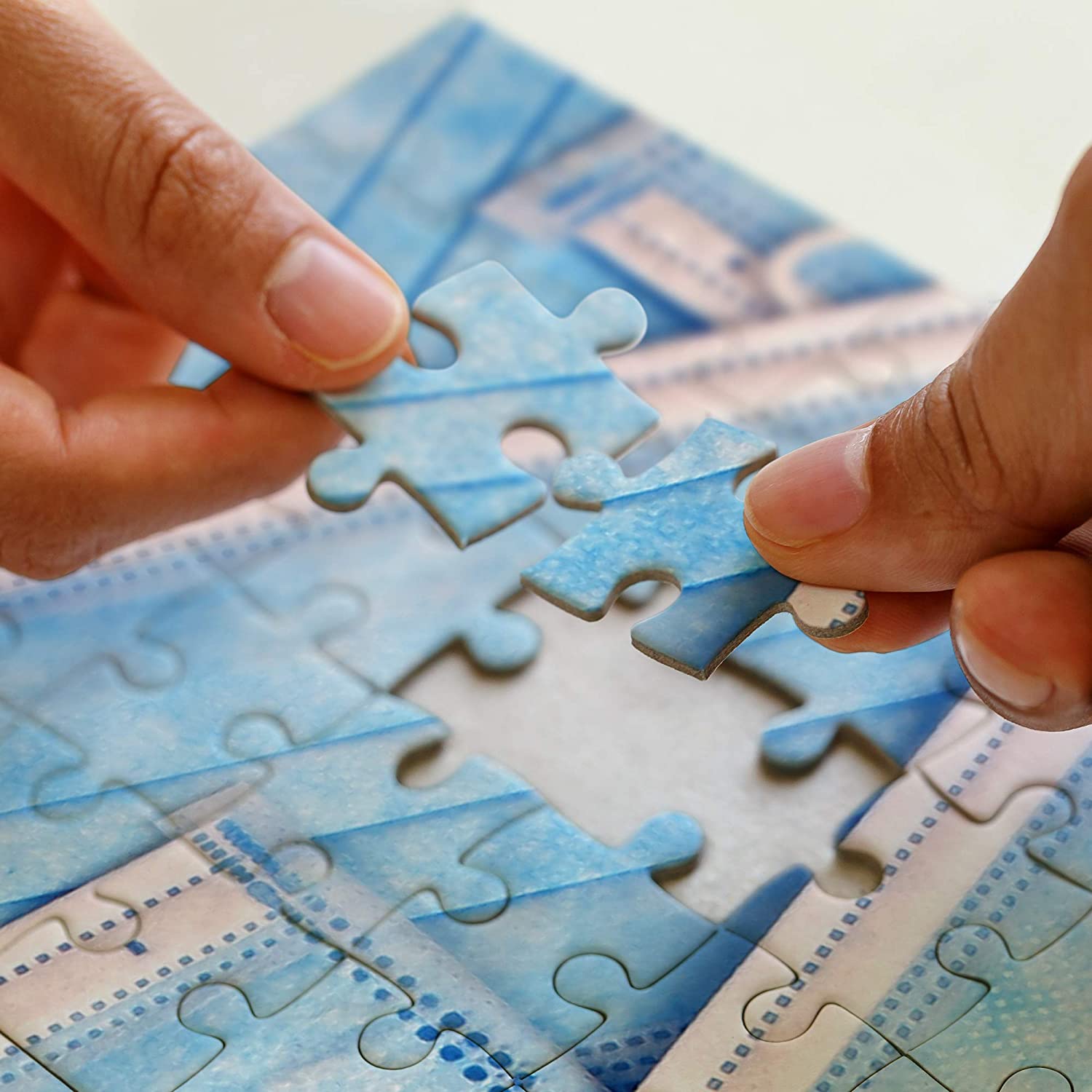 If you'd really like to get both the toilet paper puzzle, and the face mask puzzle, you can get them in a bundle to save a little cash!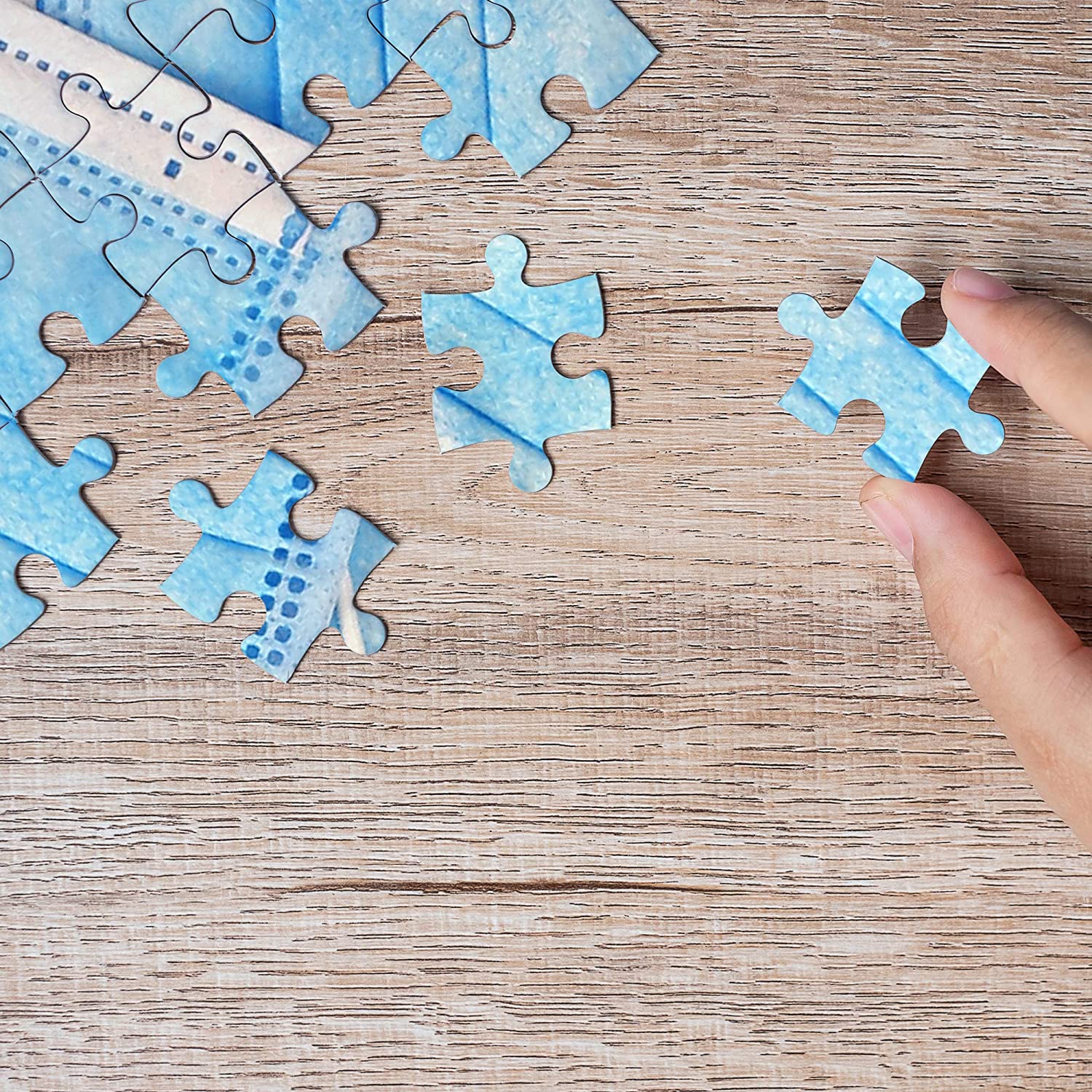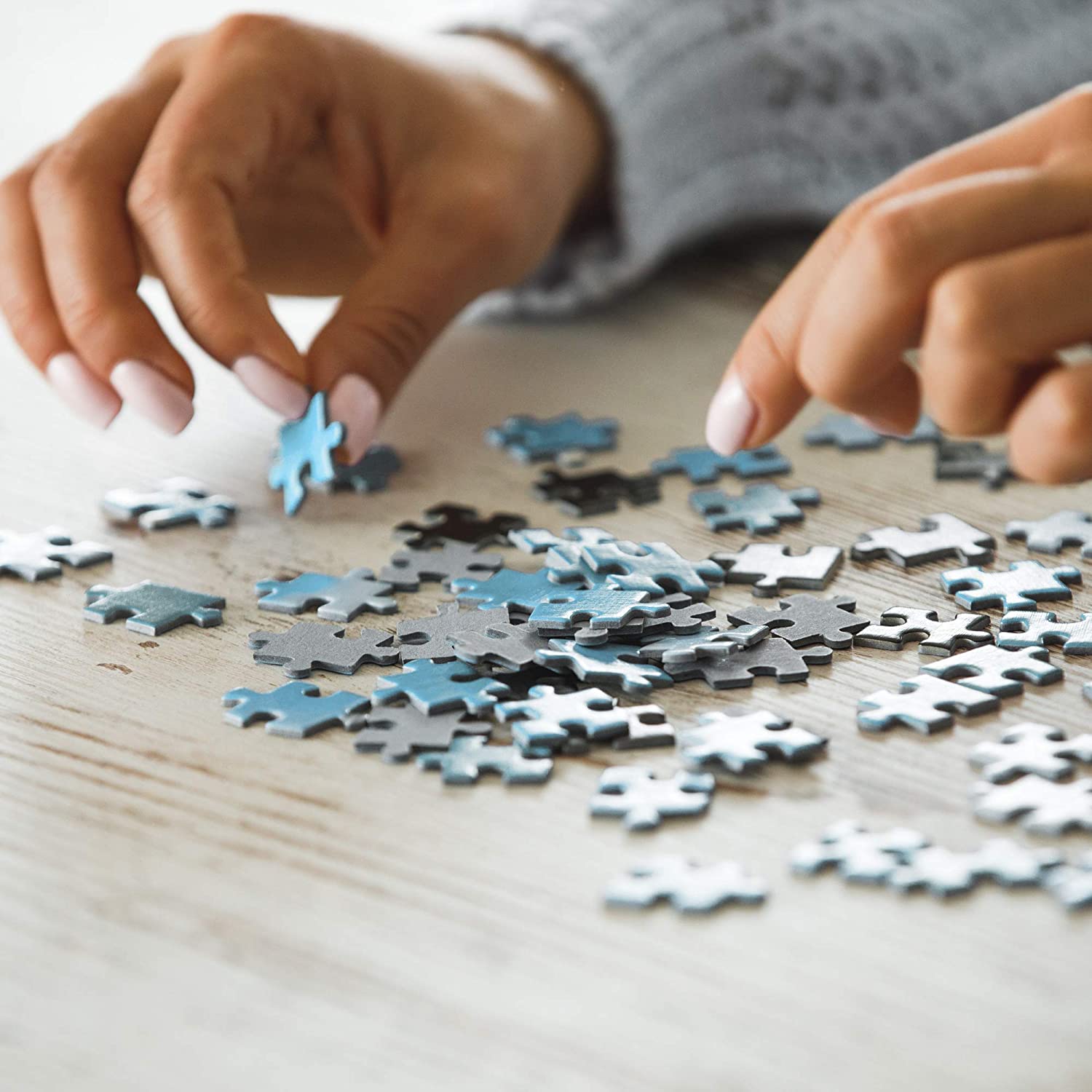 Still not enough hilarious pandemic jigsaw puzzles in your life? They also offer a cleaning supplies puzzle!