This Genius Clamp Utensil Helps Toddlers Learn To Eat Whole Foods Like Sandwiches, Pizza and Waffles
By Ryan on 02/28/2020 9:45 AM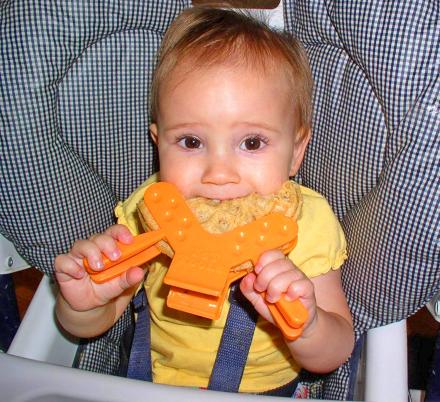 If your kid's like mine, as soon as you give him half-sandwich, it's immediately dismembered and sold for parts. Taking bites out of whole foods like sandwiches is tough for a toddler, since it so easily falls apart. Plus, some are just hard to hang on to. Well, someone invented this incredible toddler eating utensil that acts as a clamp to hold sandwiches, waffles, pizza, burritos and more. It keeps them in place and also offers to handy handles that they can hang on to while they learn to eat whole foods.
It's called the Sandwiches 'N More Toddler Utensil by Tot Tools, and it's a perfect idea for kids that are transitioning to to eating whole food items like sandwiches, waffles, and other larger foods without having to be cut up. Another added benefit of the tool is that if they do drop it, the foot won't completely fall apart upon hitting the floor. They can just pick it right back up and continue eating, assuming you're ok with the 5-second rule for toddlers!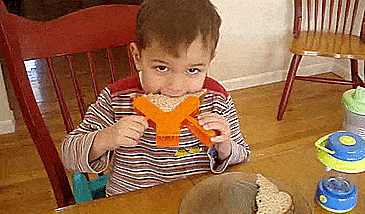 The Tot Tools sandwiches 'N More tool works just like a clamp that softly holds foods in place while your child takes bites out of it while holding the handles below the food item. To insert a food item, just squeeze the clamp levers on the bottom of the device and insert the waffle, sandwich, burrito, pizza, etc into the holding arms. It'll hold the food in place without putting too much force onto it to rip through it or damage the food.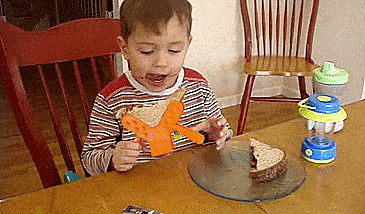 The sandwich clamp toddler eating utensil is made for kids aged 12 months and up, is also great for kids with special needs, and the handles on the sides also act as a stand so it can stand straight up without touching any surfaces. The unique toddler eating clamp is orange in color, and was invented by Debbie Rodriguez, a mother of 3 based out of Illinois.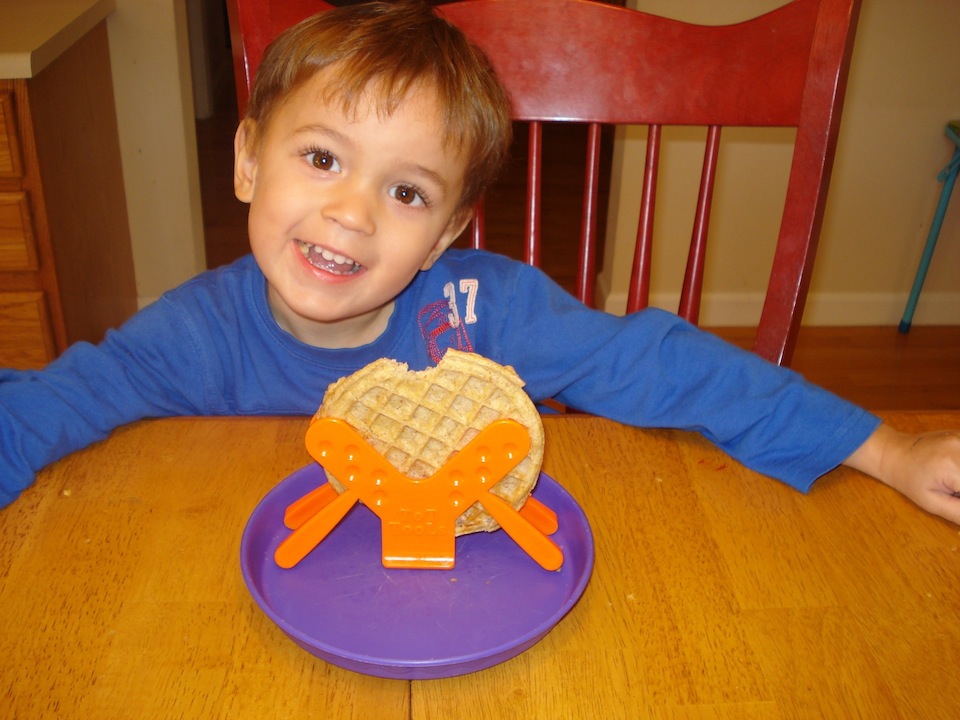 "Good eating and nutrition are so important, and I am very excited that our product can make your child's transition to toddler foods easier.I hope you find our Sandwiches 'n More Toddler Utensil (TM) to be as helpful a tool as it has been for me and my own children. We look forward to providing more innovative toddler friendly products in the future."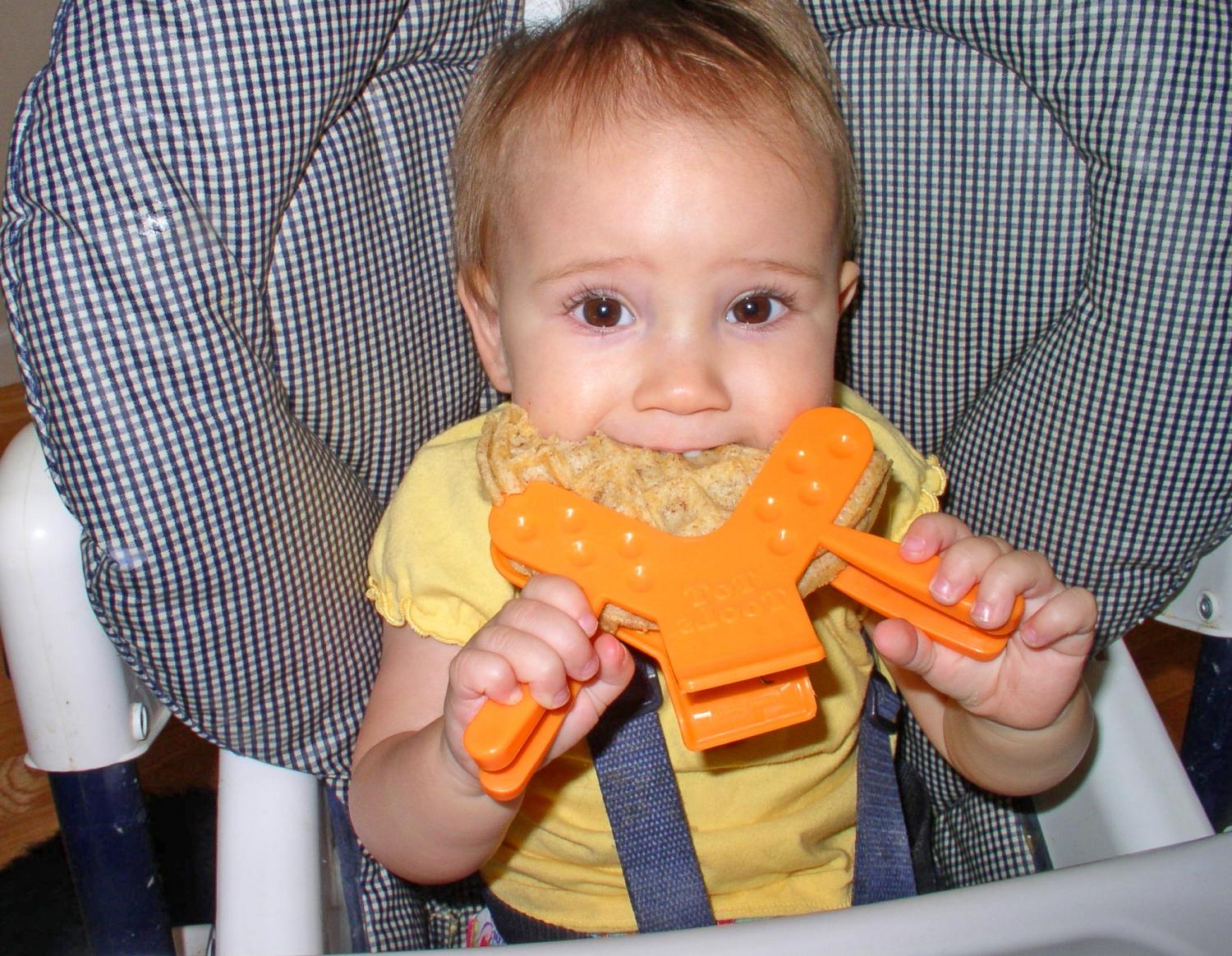 Check out the Tot Tools sandwich clamp eating tool for toddlers in action via the video below.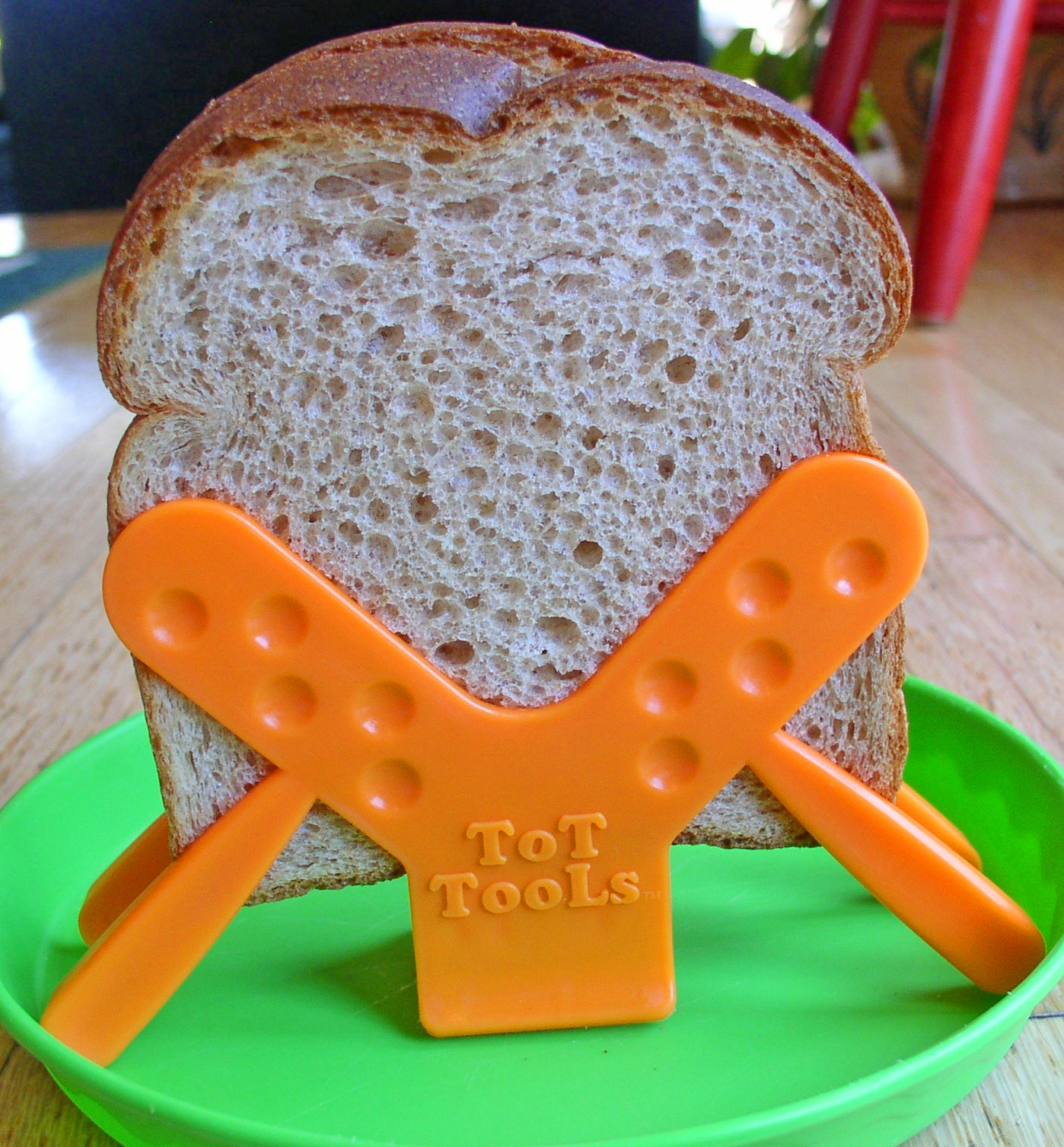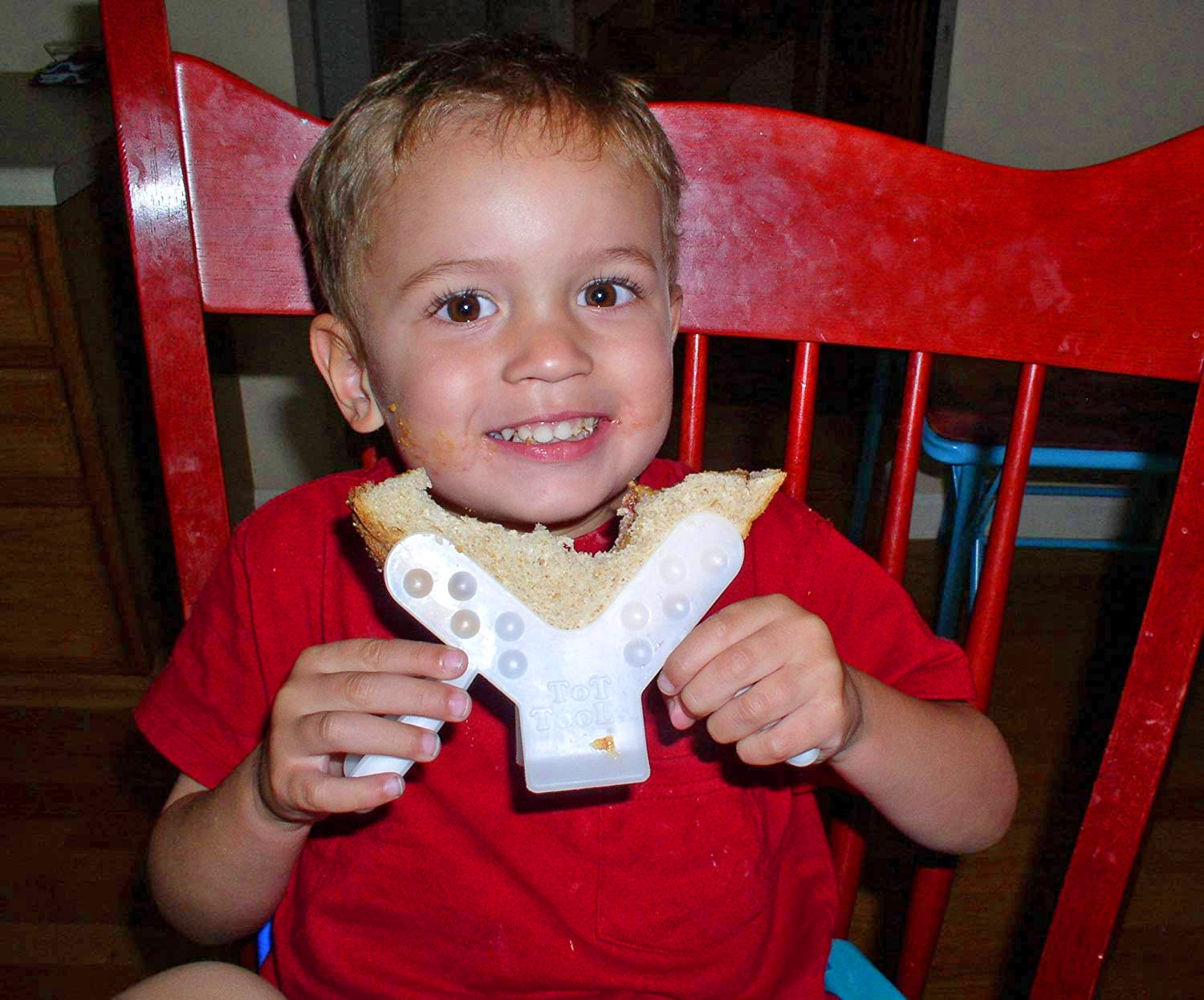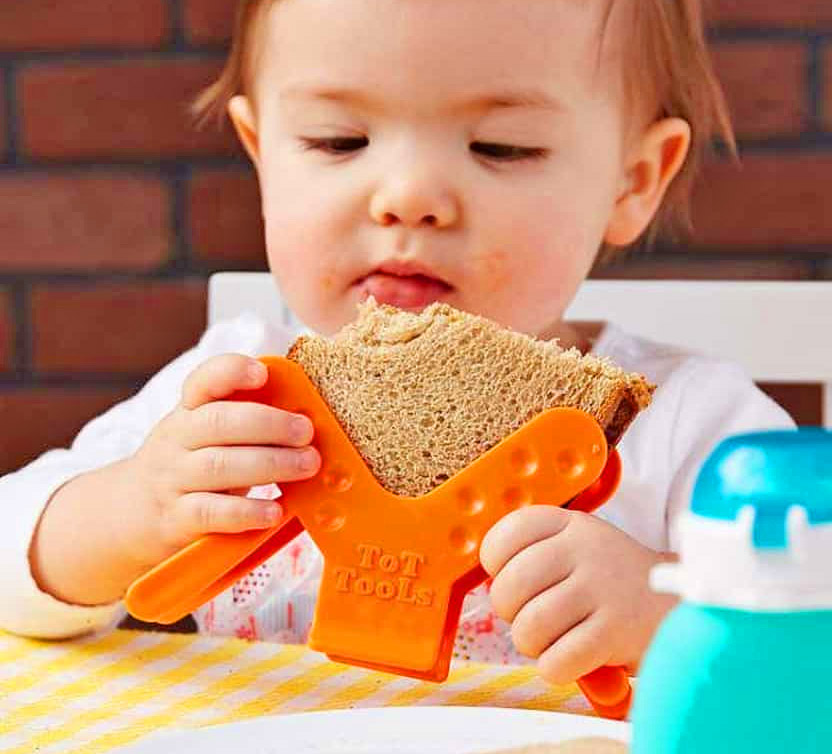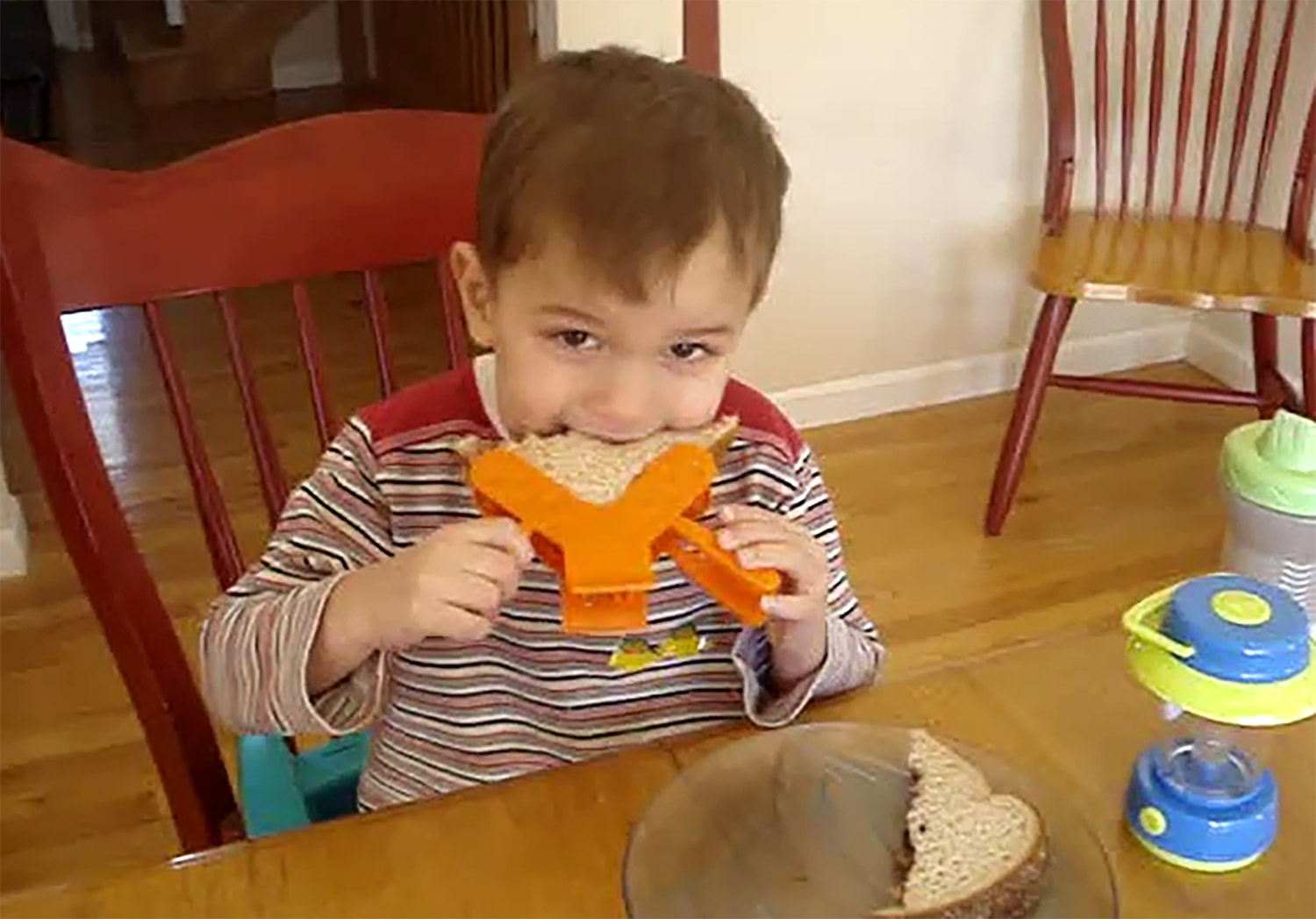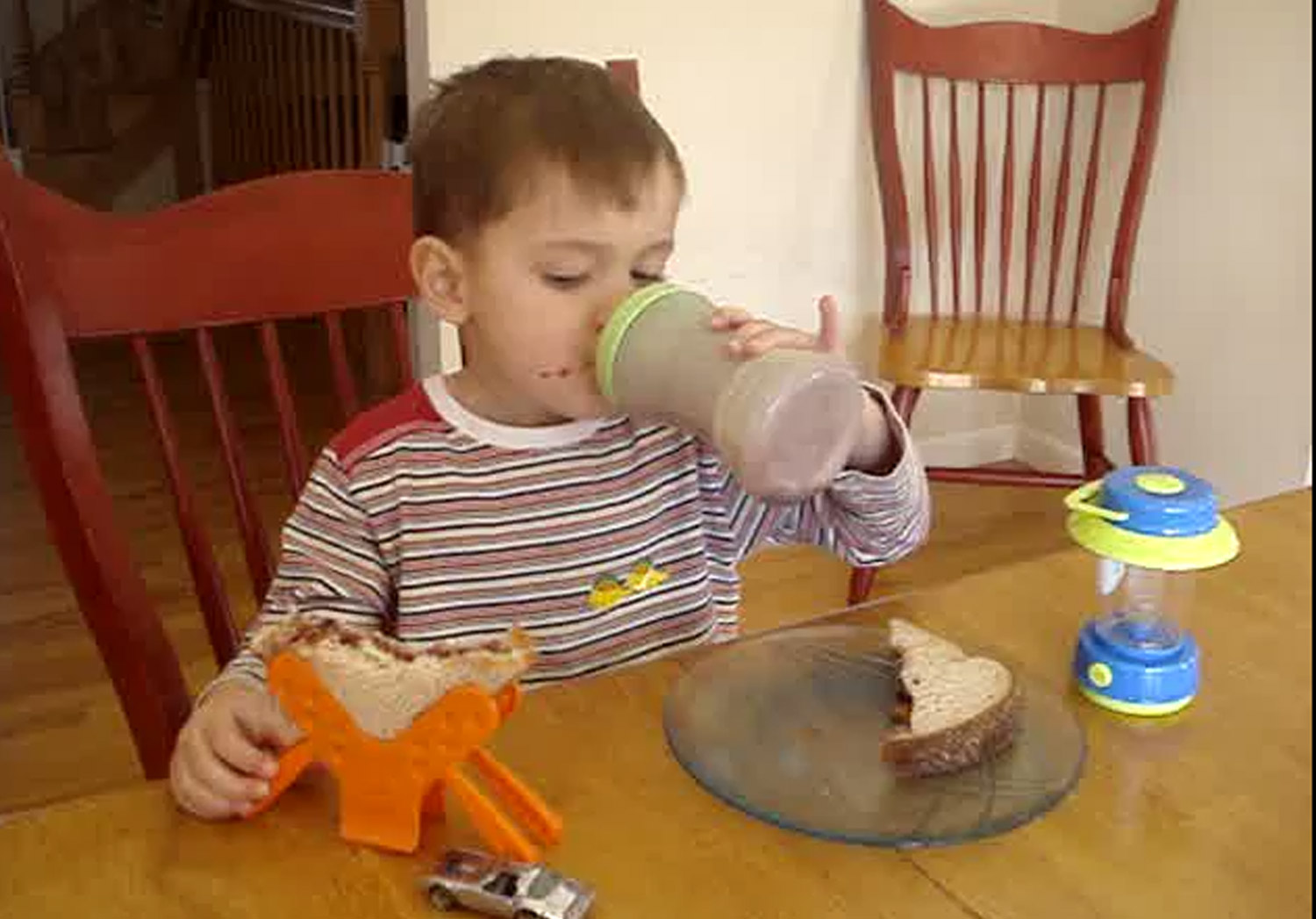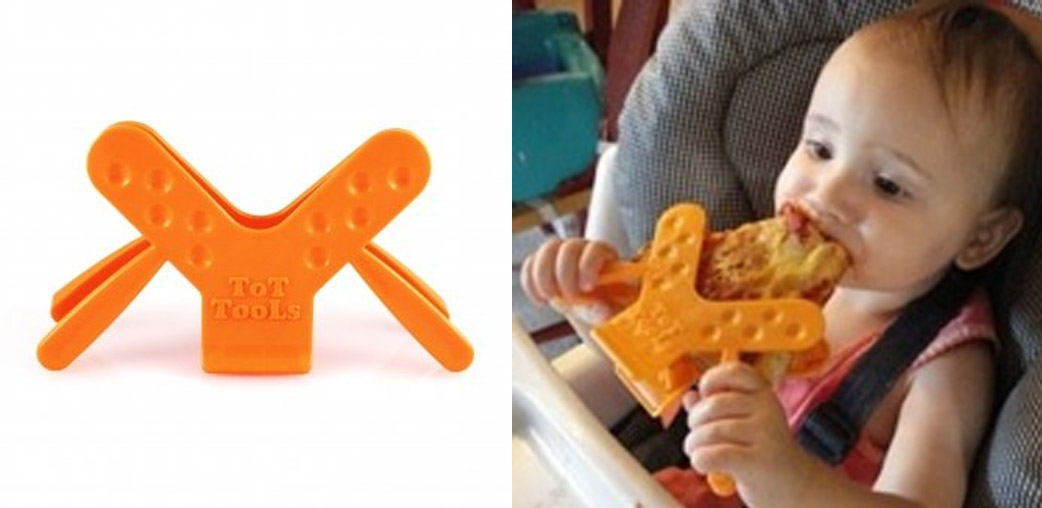 Subscribe To Our YouTube Channel