This Tiny USB-Powered Microwave Lets You Heat Your Lunches Right At Your Desk
By Ryan on 11/02/2022 2:25 PM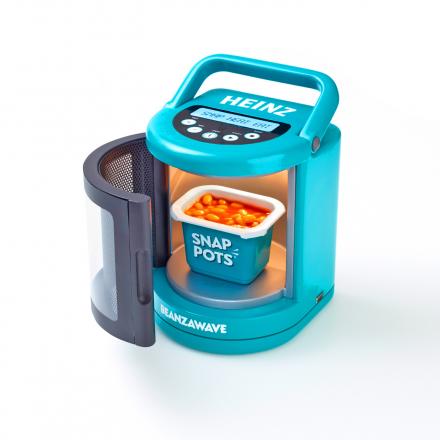 If you've been here long enough, you no doubt have seen a whole slew of unique gadgets meant specifically for your desk at the office, including (but not limited to) the tiny desk vacuum that's shaped like a retro vacuum, the mini soda vending machine for your desk, or even a tiny whacky and wavy inflatable arm flailing tube man for your desk! This time around, we've come across what may be the world's tiniest microwave!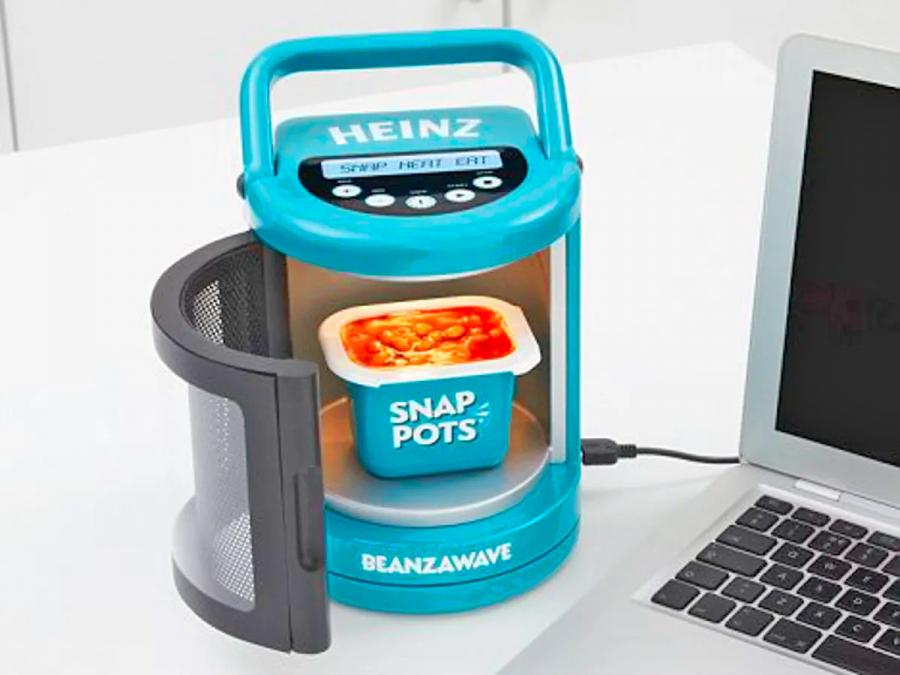 Credit: Heinz
It was designed for use specifically to heat up your lunches without ever having to leave your desk. Though even more specifically, to reheat your beans, as it was actually designed by Heinz to heat up their tiny Snap Pots bean packages.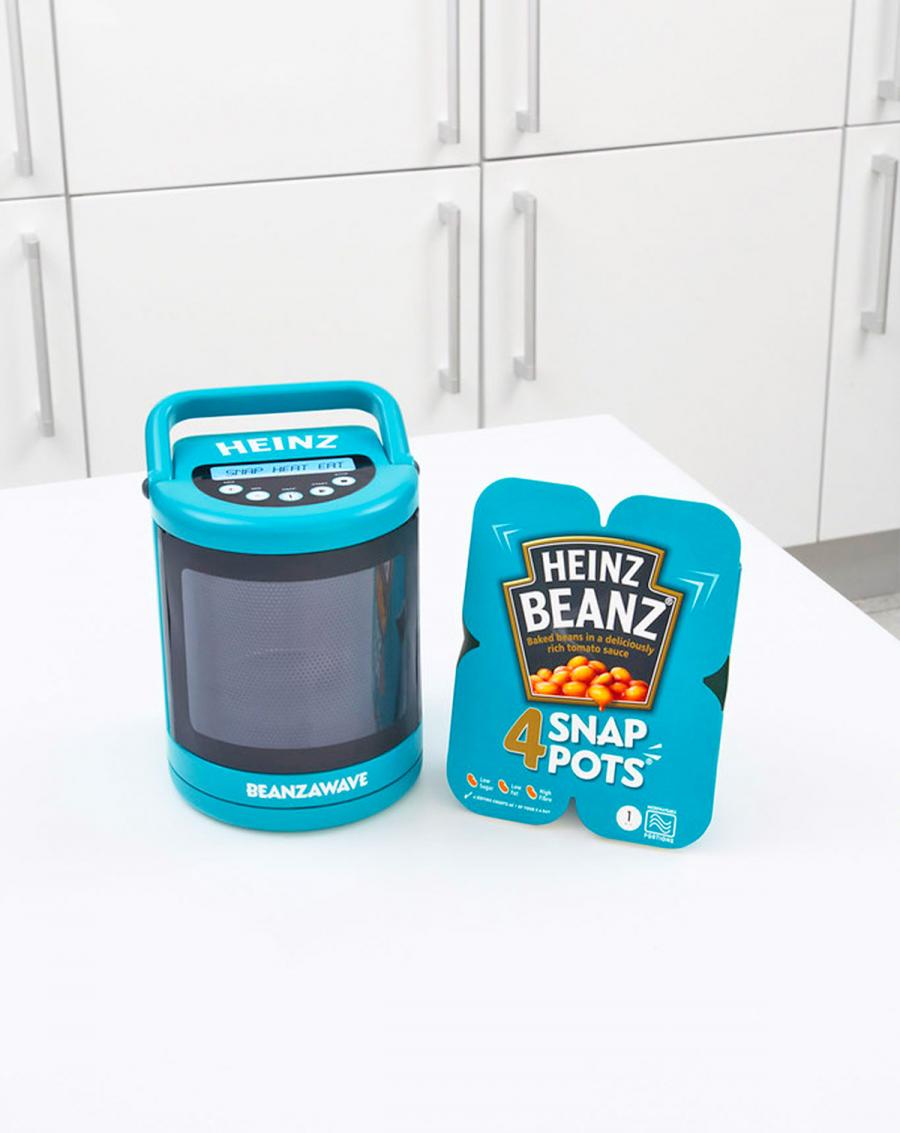 Credit: Heinz
The tiny desk microwave measures just 7.4 inches tall x 6.2 inches wide x 5.9 inches deep, so it'll take up practically no space on your desk when not in use!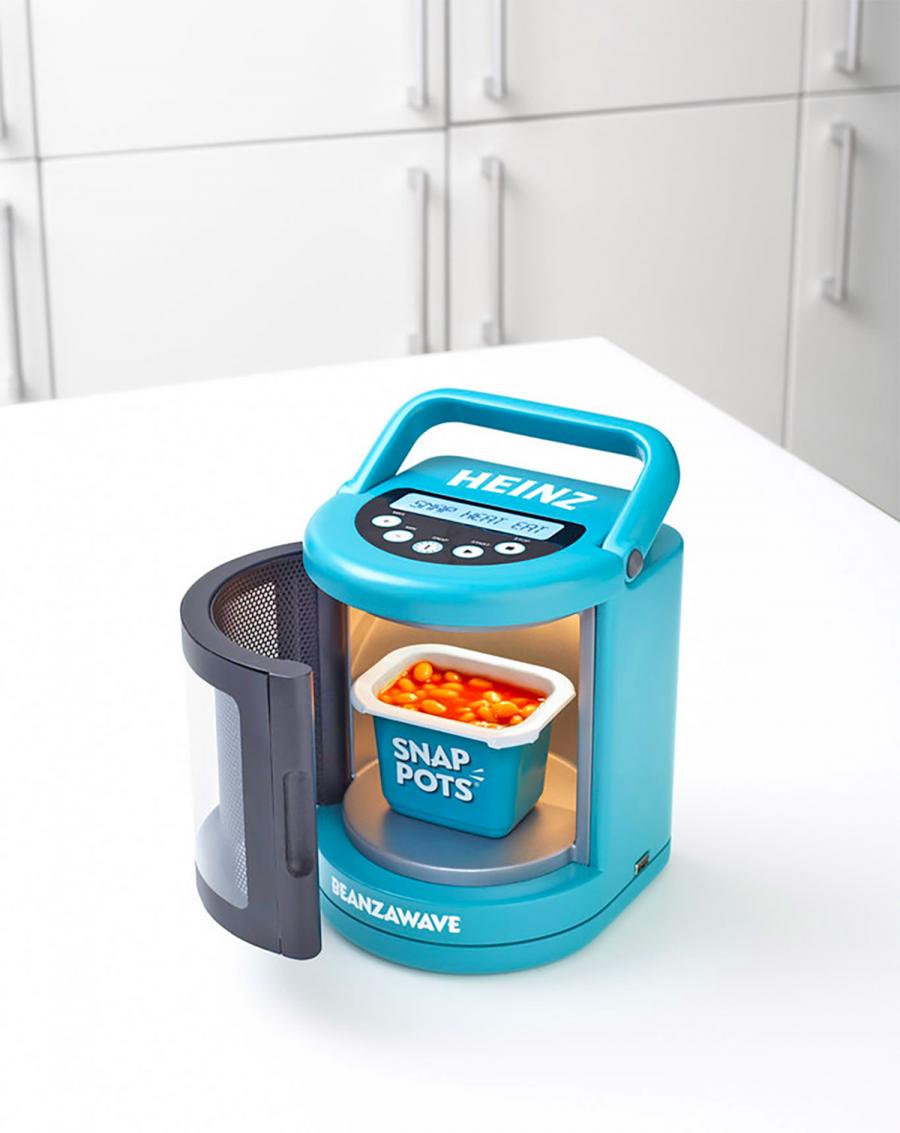 Credit: Heinz
Heinz states that the mini desk microwave can be powered by either an attached USB cord, or even some internal rechargeable batteries when you need to use it on the go.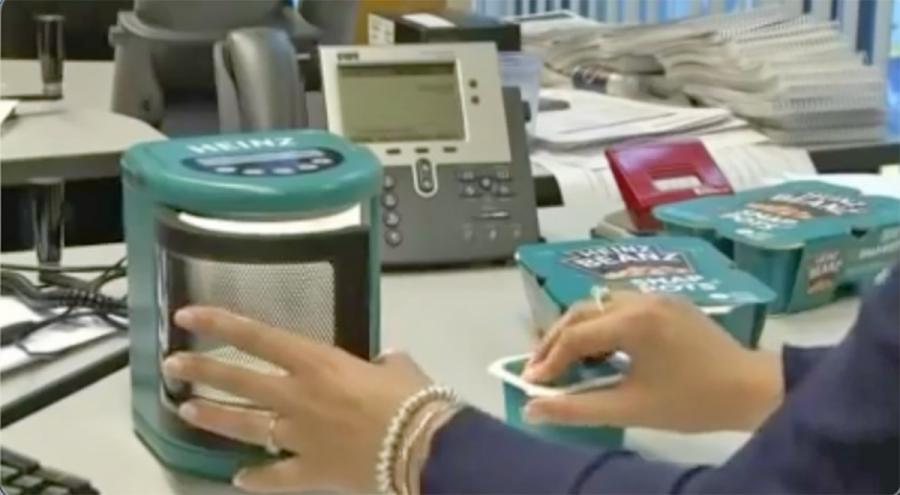 Credit: Heinz
Due do the mini microwave being powered by a USB cord, you could actually take it anywhere to heat up your food, just connect it right to your laptop if the batteries on it are dead!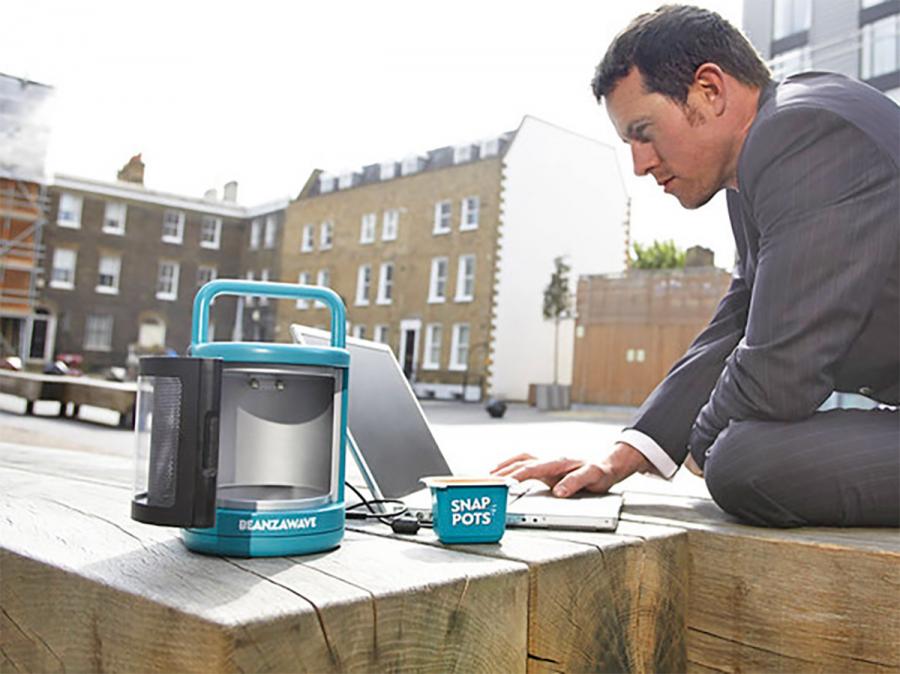 Credit: Heinz
The tiny desk microwave even contains all the safety features you'd find in a full size microwave including a protective screen behind the door, and even having it stop when you open the door.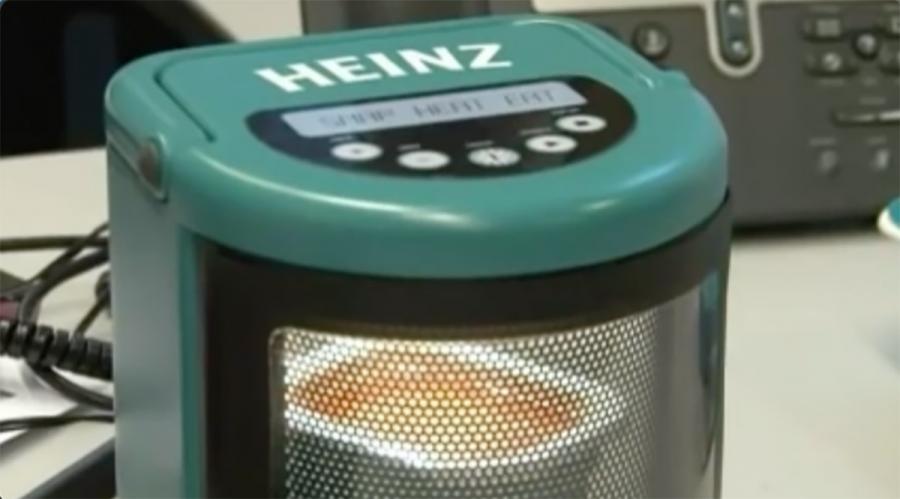 Credit: Heinz
Just imagine being on the bus and whipping out your tiny microwave to reheat some beans! Now that's a world I want to live in!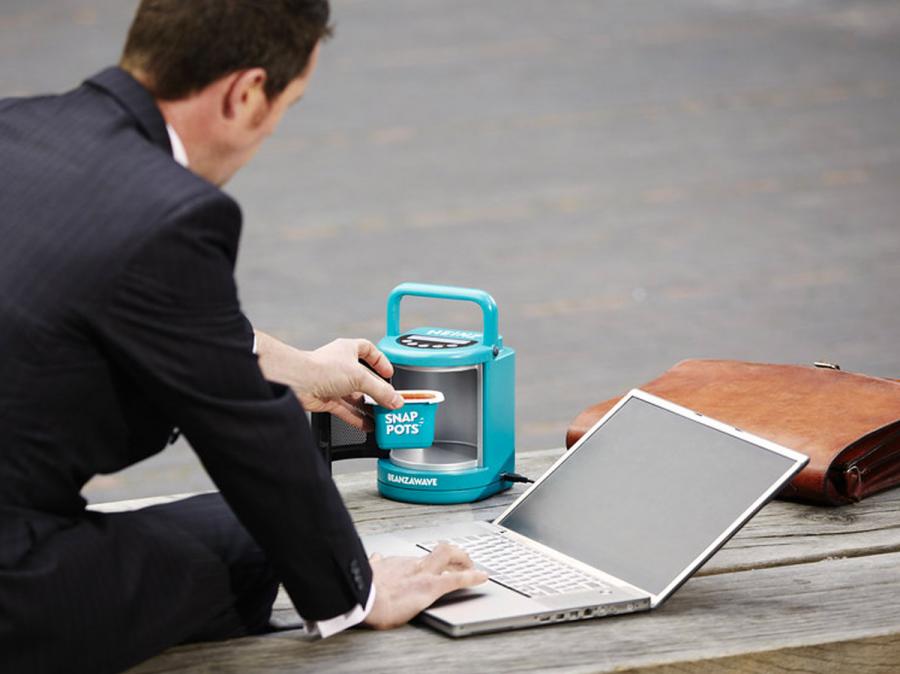 Credit: Heinz
The top had all of the controls for the tiny desk microwave, including buttons for staring, stopping, setting it for a number of minutes, or a quick setting if you're inserting 1 Snap Pot into the device!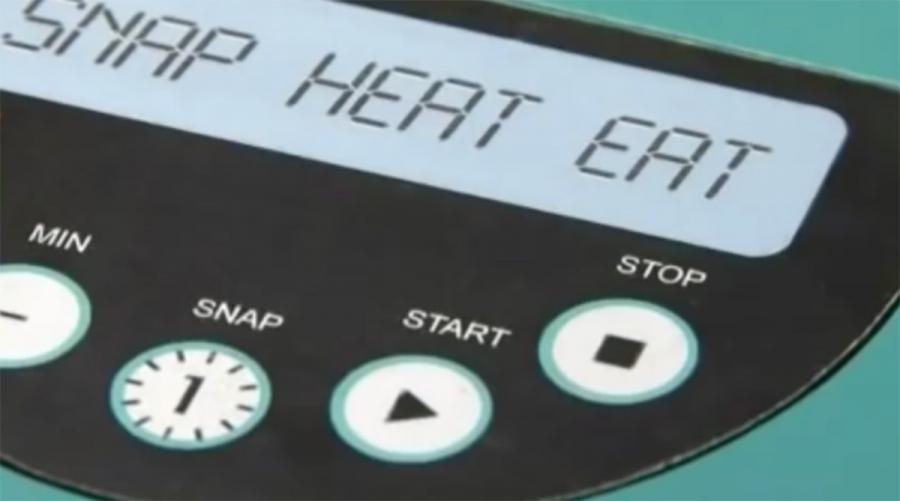 Credit: Heinz
There'll be no need to make the long trip to the lunch room and have awkward conversations with your coworkers while your food heats up in the microwave. With this tiny desk microwave, you'll never need to leave your desk again... Except for bathroom breaks... for now...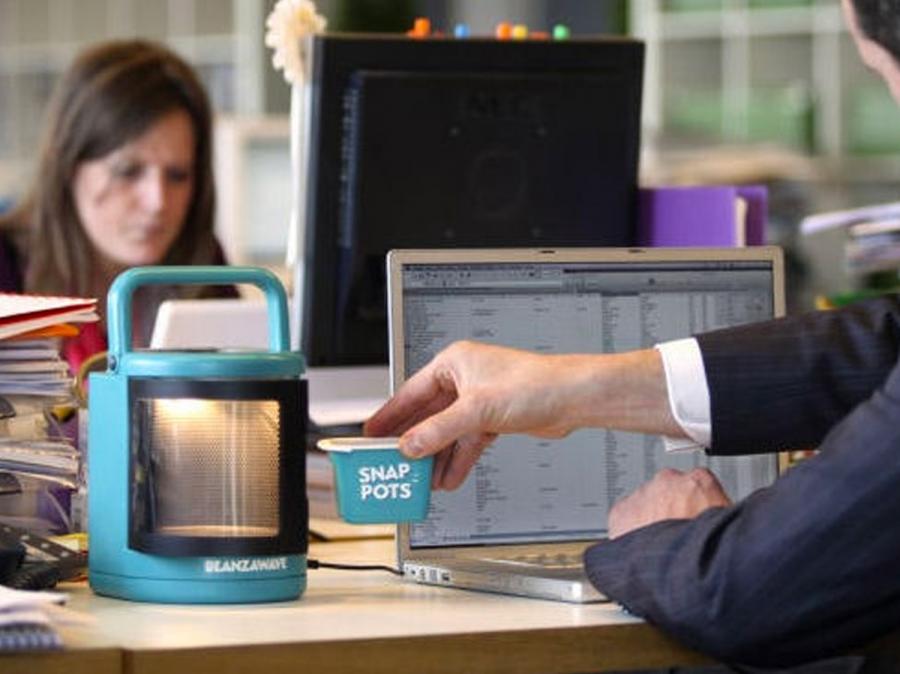 Credit: Heinz
Although the tiny USB powered microwave is still in a development faze, they have stated that the device could sell for anywhere between $100-$175 bucks if and when it comes to fruition.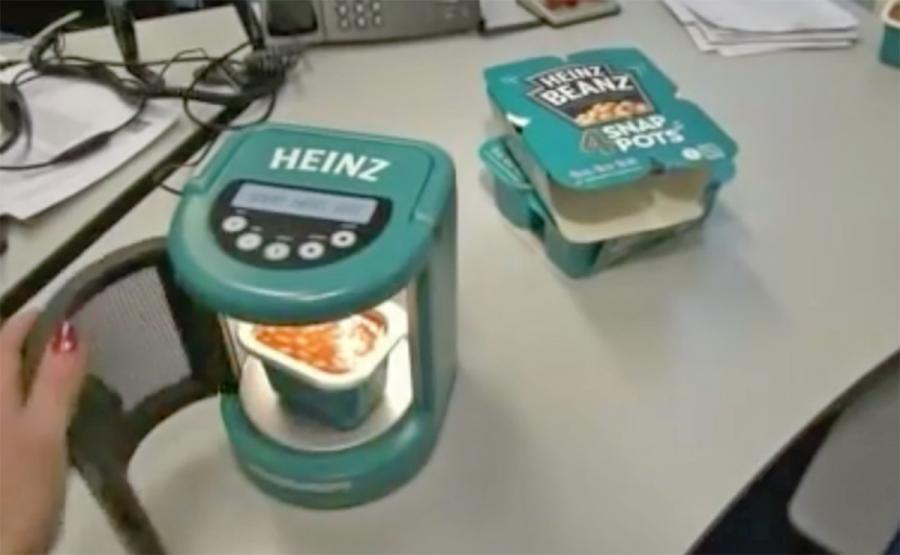 Credit: Heinz
Heinz first announced the product way back in 2009, and as of now it still doesn't exist. So who's to say if this was ever a real project, or perhaps some sort of April fools prank.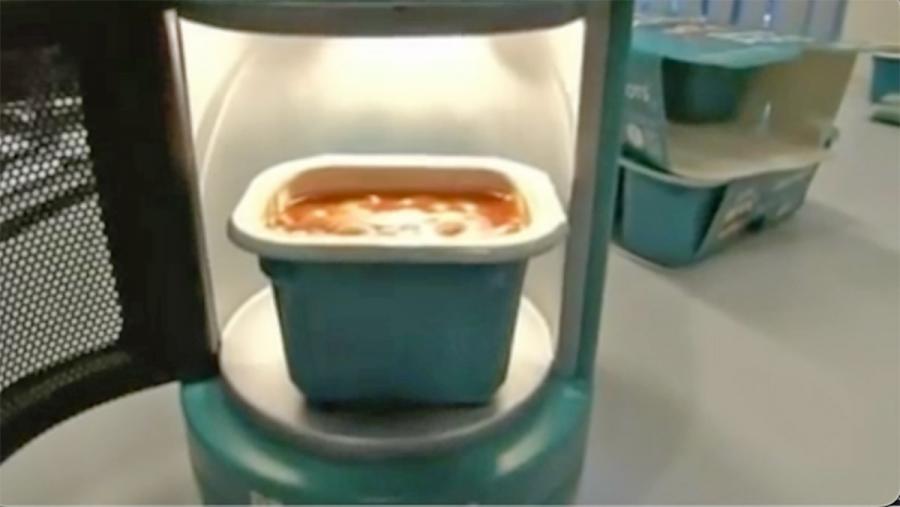 Credit: Heinz
Check out a prototype of the Heinz tiny desk microwave in action via the video below.
Subscribe To Our YouTube Channel