There's Now a Mini Soda Vending Machine You Can Get For Your Office
Date Published: 03/07/2020 9:03 PM
Do you get sick of having to walk all the way to the fridge or community vending machine just to get a cold beverage? With this mini personal vending machine you can keep your cans chilled to the perfect temperature at a mere arm's length. Sure, you could keep a cooler constantly stocked with ice in your cubicle or work station, but isn't this easier?!
This vending machine lets you store up to 10 350ml cans, and like a vending machine you are able to see what your options are. In fact, this machine lets you store, and see, up to five different options of beverages (2 of each kind). Since variety is the spice of life I'm thinking...sparkling water, diet soda, regular soda, beer, and canned margaritas?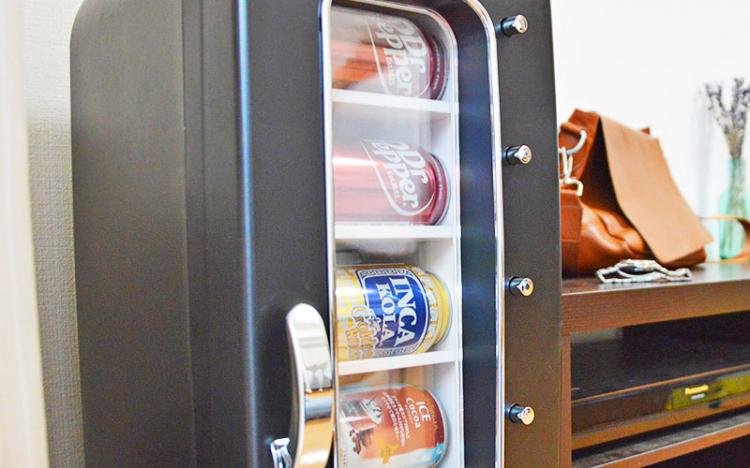 You can access your beverages in two ways. You can open the door as if it was a fridge...boring. By using it this way, you could also store items like sandwiches and mini cakes (yum!). Or, you can use it like the fun vending machine it was made to be by pushing the button. When you do the back of the compartment opens up and the can will drop down from the back into the vending slot on the bottom - it's almost like magic.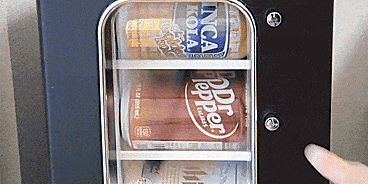 This convenient vending machine can be plugged into an outlet, but it also comes with a power cable that can be used with a cigar socket so it can be used in a large vehicle - I'm thinking road trip?!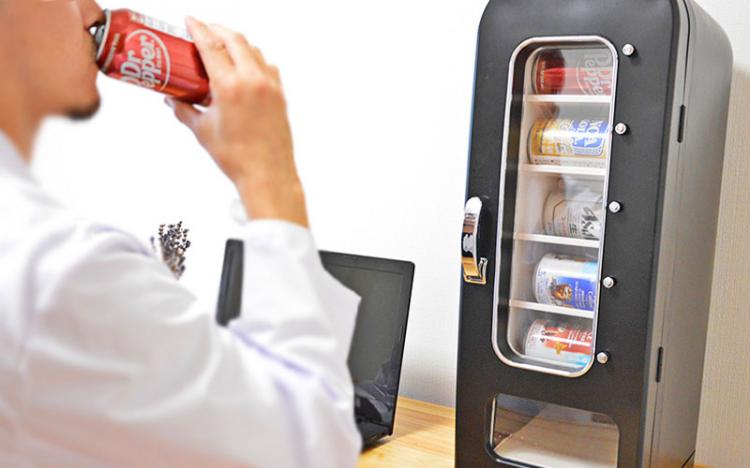 How Much Space Will This Mini Vending Machine Take Up?
At 25.6 inches tall, 16.3 inches deep, and 9.25 inches wide, this mini machine can easily fit on or under your desk at work, next to your garage work station, or anywhere else you might need a soda or beer on the quick.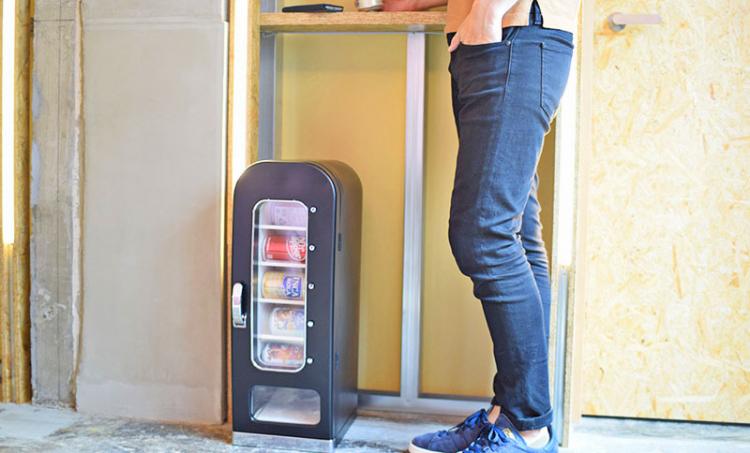 Check out the personal vending machine in action below!
Subscribe To Our YouTube Channel