Tiny Packable Backpack Expands To Full Size Backpack
By Ryan on 12/30/2018 1:41 PM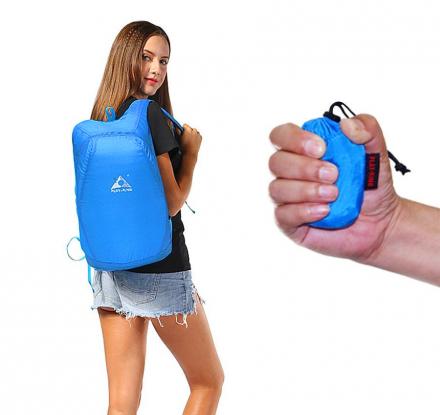 We all love a roomy backpack that will hold all of our things, but the problem is that you don't always have one with you. What if there was a tiny packable backpack that you could bring with you essentially anywhere so that you can just pull it out when you need it? This tiny packable bag is just that! It folds down to fit in the palm of your hand, but when unfolded, it's a full-size backpack.
Made of polyester, this packable backpack is super lightweight and foldable. The bag packs down into a fist size, so you can store it in a pocket, in your purse, or put it in your luggage and just take it with you to use during your travels, instead of having to bring a whole separate bag and add to your carry-on load within the plane.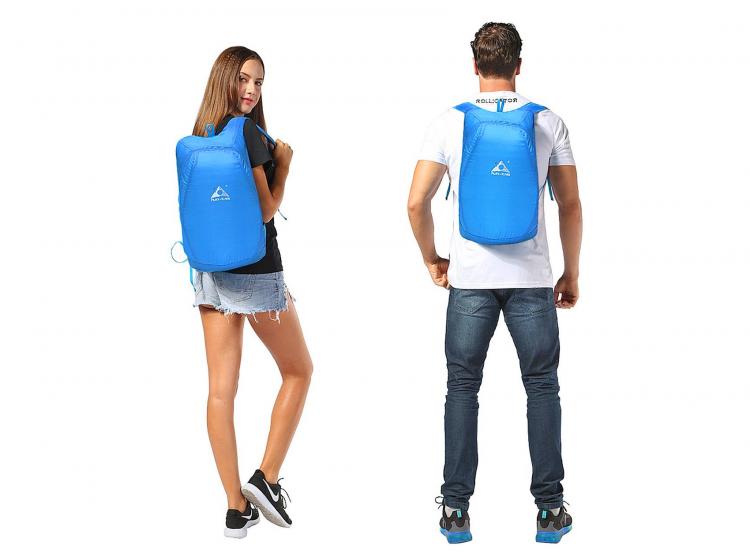 This versatile backpack will give you a storage space up to 20L, while being able to pack it anywhere. It also sports a high weight capacity of up to 30 KG. Those are some great features already, but the bag is also extremely durable and water resistant so no worries about getting your contents wet during a little bit of rain.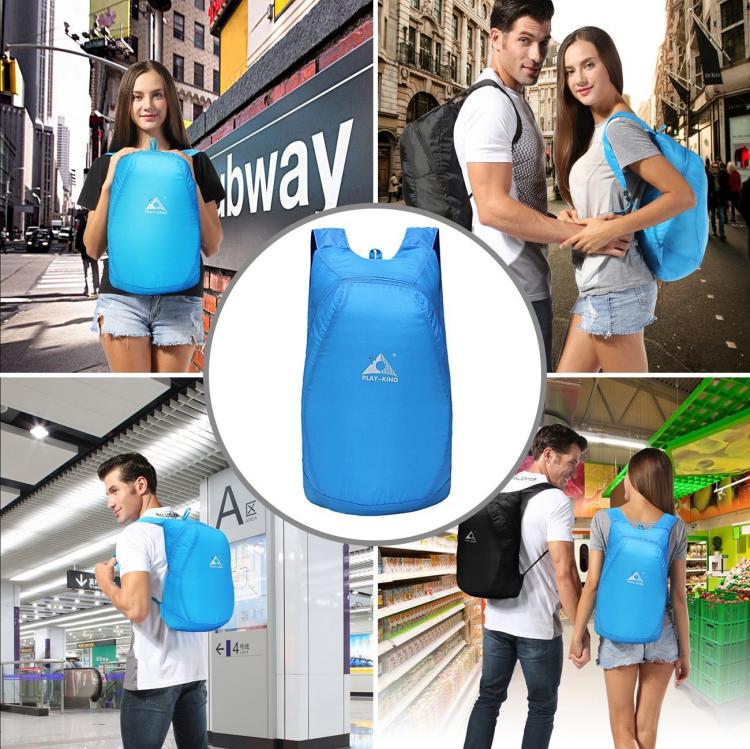 The packable backpack has a tiny little pouch that it comes in that's permanently connected to the inside of the bag, so when not in use, the pouch goes on the inside of the backpack. Once you're ready to pack the backpack back up when you're done with it, just fold it up, squeeze it into the pouch, and place it back into your pocket or purse. There's then a toggle and a string to tighten it up.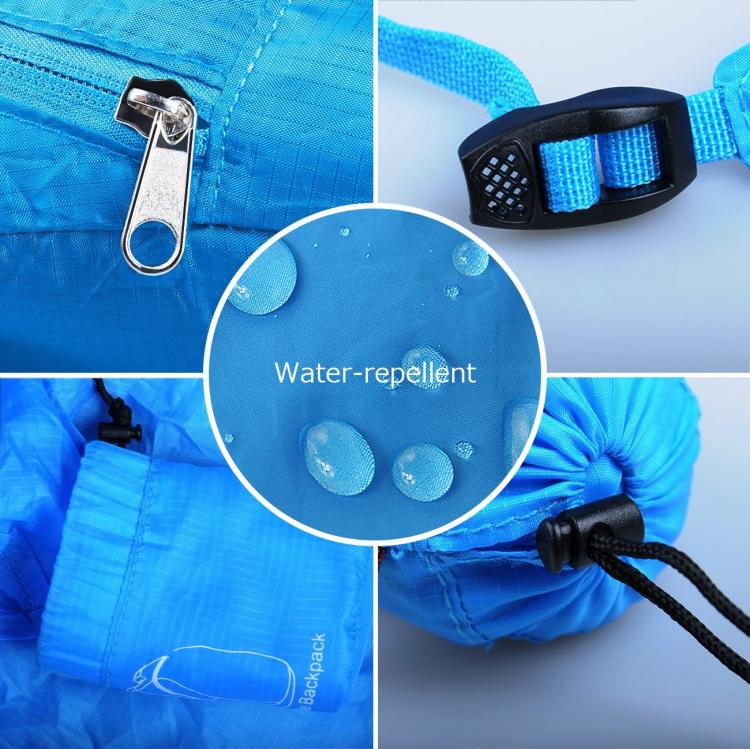 With each purchase you'll get 2 of these awesome packable backpacks, along with a 1 year warranty if anything happens to them. You can take the bags anywhere and use them for anything, use them everyday, or while on vacation, for camping, and any other occasion.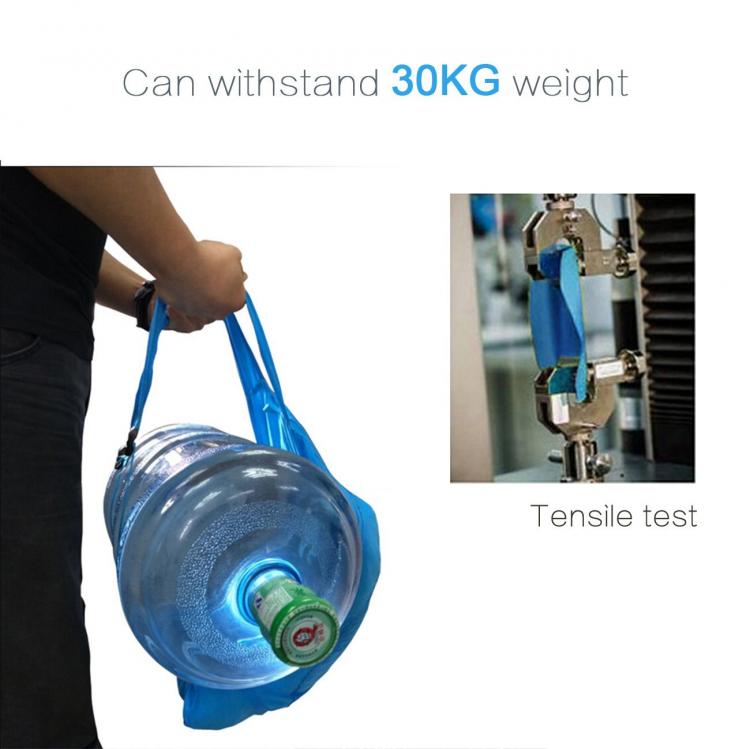 The tiny packable backpack is blue color, has 20 liters of capacity, and when fully folded down into it's carrying bag it measures just 2.55 inches long x 1.95 inches wide. When fully open in and being used as a backpack, the bag measures 14.1 inches tall x 8.4 inches wide x 4.5 inches deep.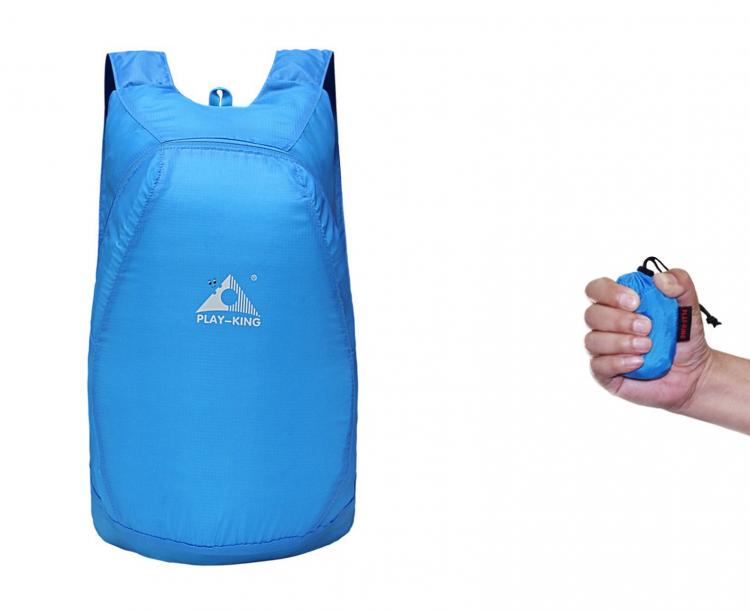 Check out the tiny packable backpack in action via the video below.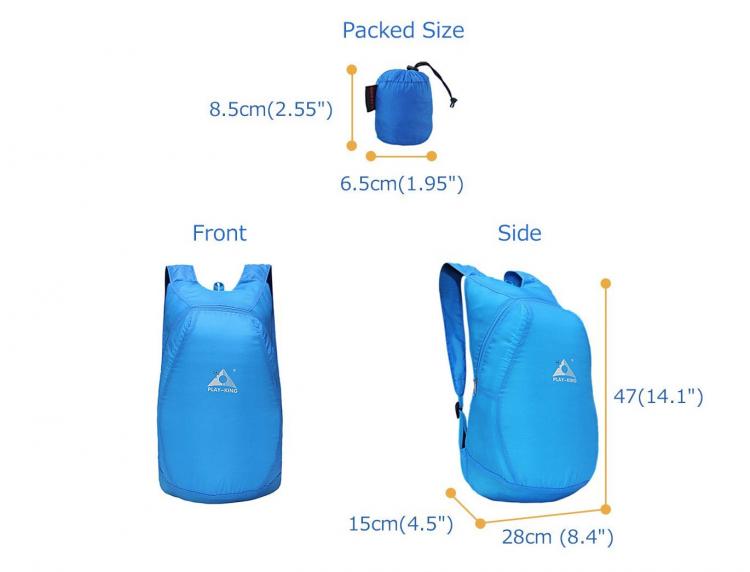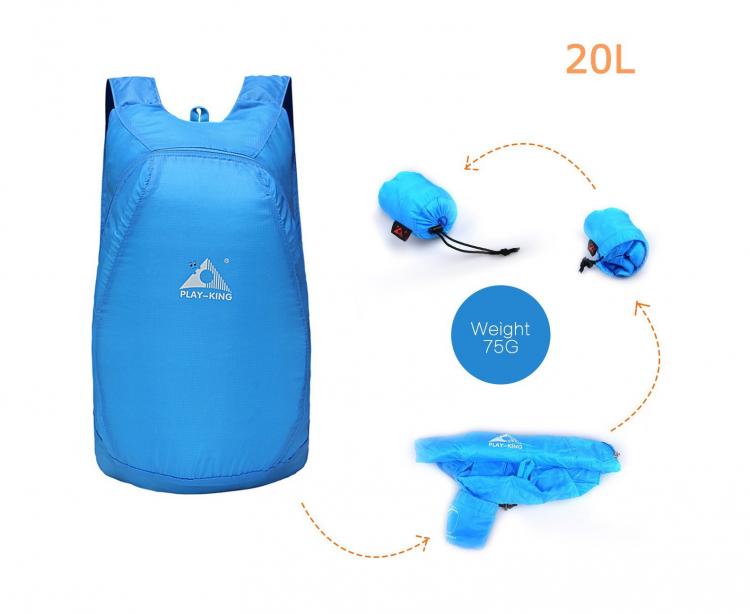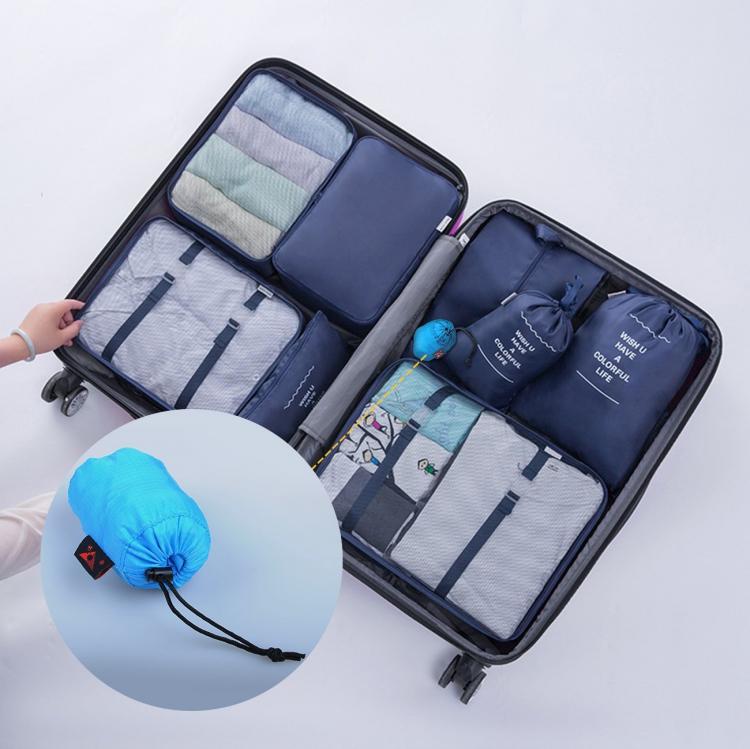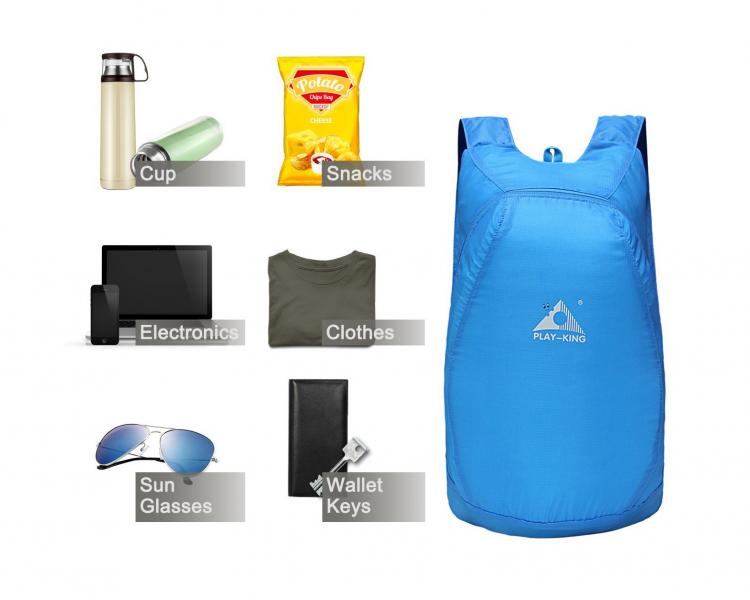 Subscribe To Our YouTube Channel