This Tiny Speed Boat Fits Just One Person, and Looks Incredibly Fun
By Ryan on 10/13/2022 9:46 AM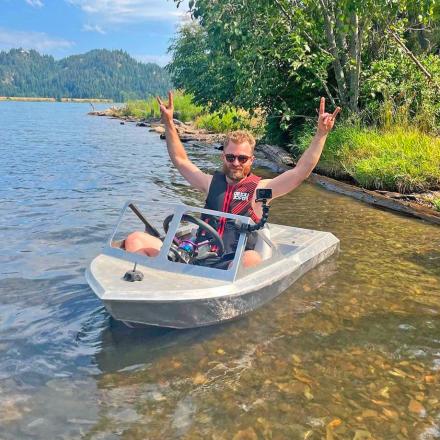 How small can a boat get and still be as fun and exhilarating? Well, this is the question that "The Micro" can answer. This tiny kit is only 6 feet long with a 3-foot beam, but it can give you the full experience of riding the waves. So if you like being in the water but don't have the budget for a standard 20-30 foot motorboat, well, this tiny jet boat might just be for you.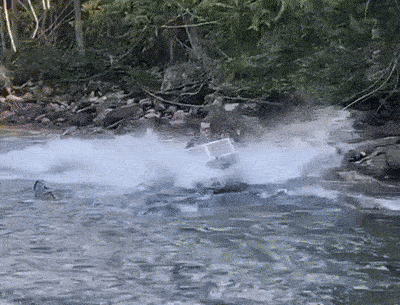 Credit: Sendit
This micro jet-powered boat may seem like a toy when it's boxed up, but it is an actual beast with 100 horsepower and weighs around 100 lbs, depending on what type of hardware you put inside of it.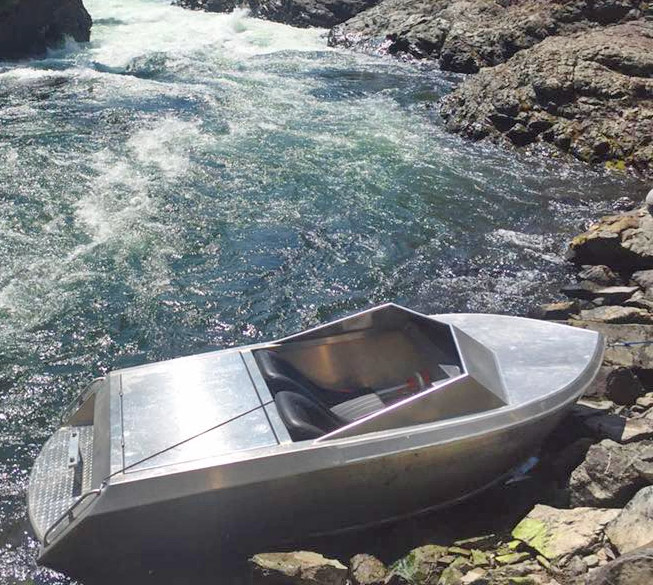 Credit: jetstreamboats
You can have all kinds of fun with this tiny one person jet boat, as this product is designed mainly for it. It's tiny size allows you to make the sharpest turns without any problem.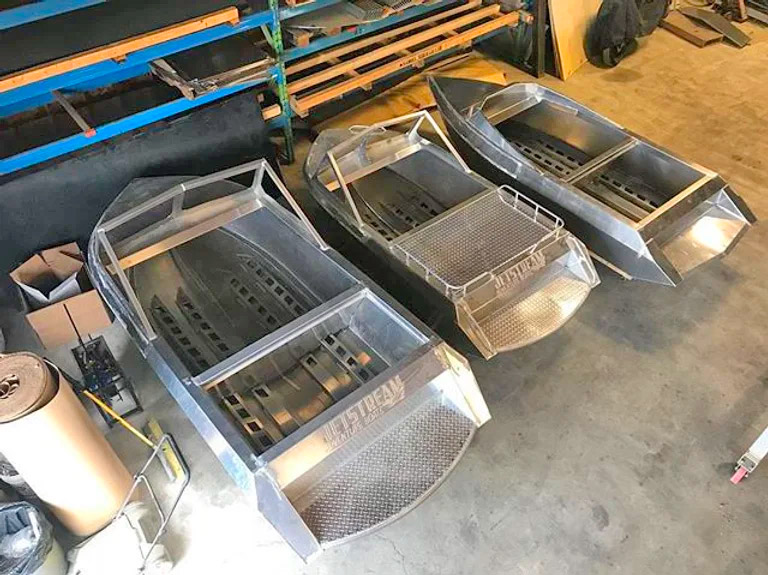 Credit: jetstreamboats
Perfect for use in lakes, rivers, and even the ocean, this tiny jet boat measures 6 feet long x 3 feet wide!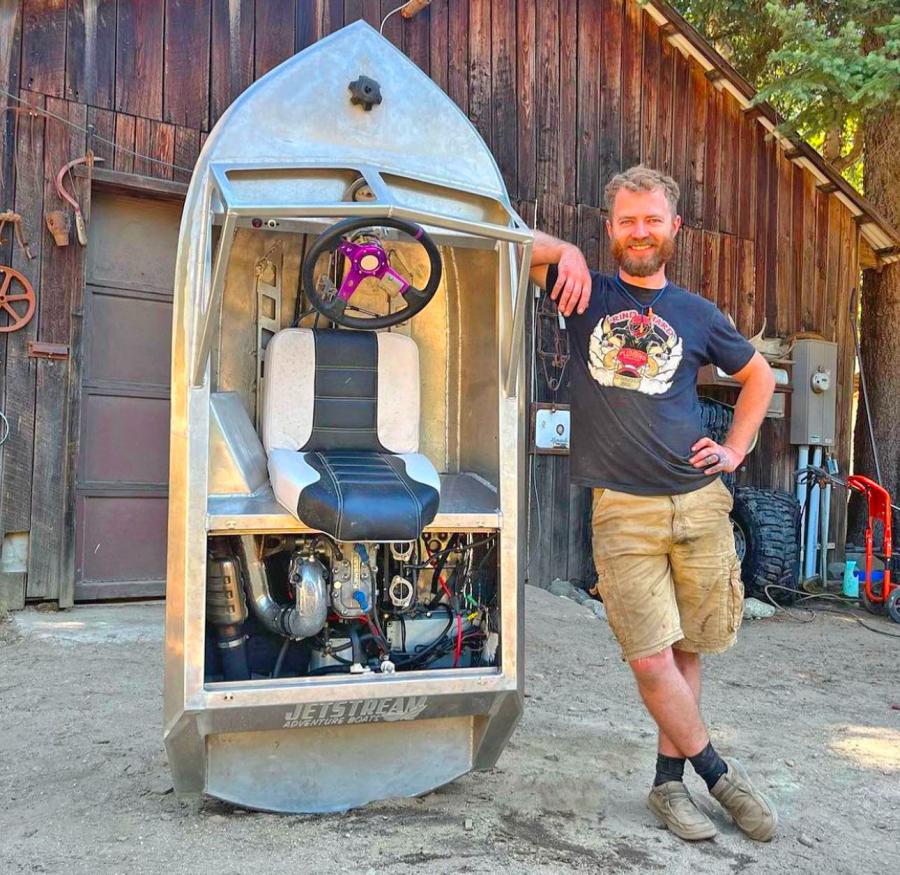 Credit: Grindhardplumbingco
On top of that, it won't take as much parking space as a regular boat would. You can literally store this tiny boat on a shelf or garage storage rack, and it's about half the size of a jet-ski!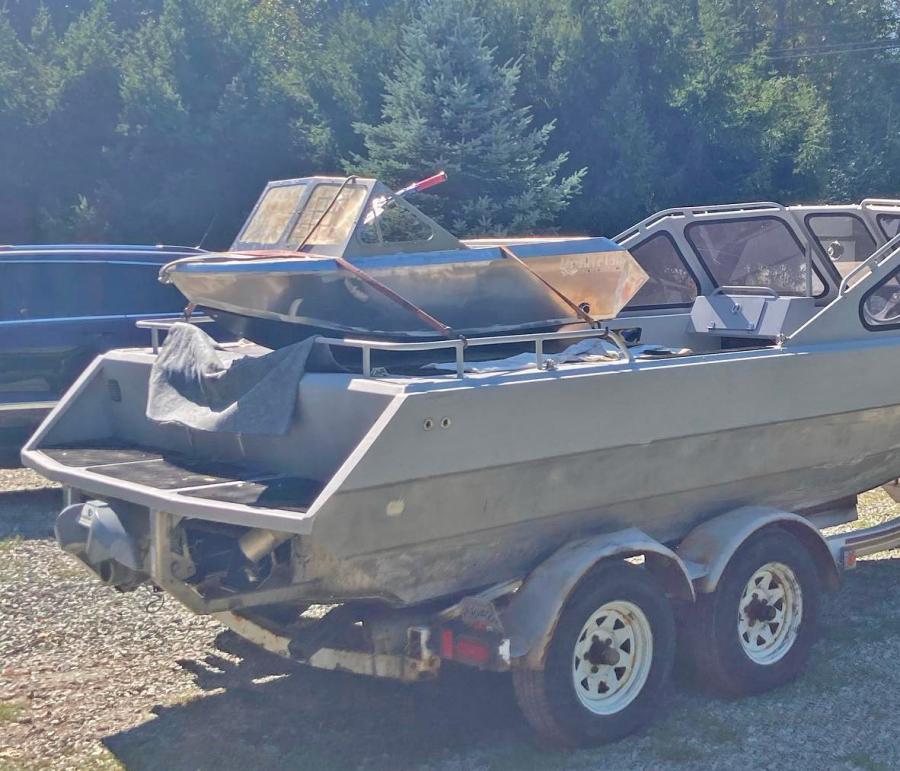 Credit: jetstreamboats
It's also easy to tow that even your regular sedan can pull its weight. Not to mention, you can also throw it on the bed of your pickup truck. Being only 6 feet long, this micro sized jet boat can fit most trucks we have today.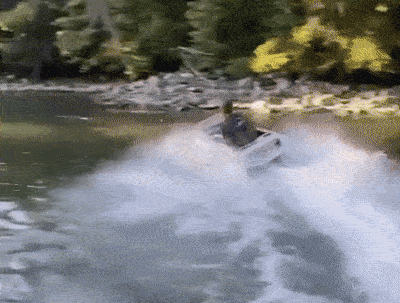 Credit: Sendit
The average length of today's pickup trucks' cargo bed is around 6.5 feet long, with some even reaching up to 8 feet long. Some even put the whole thing on top of their cars without having to worry about too much weight.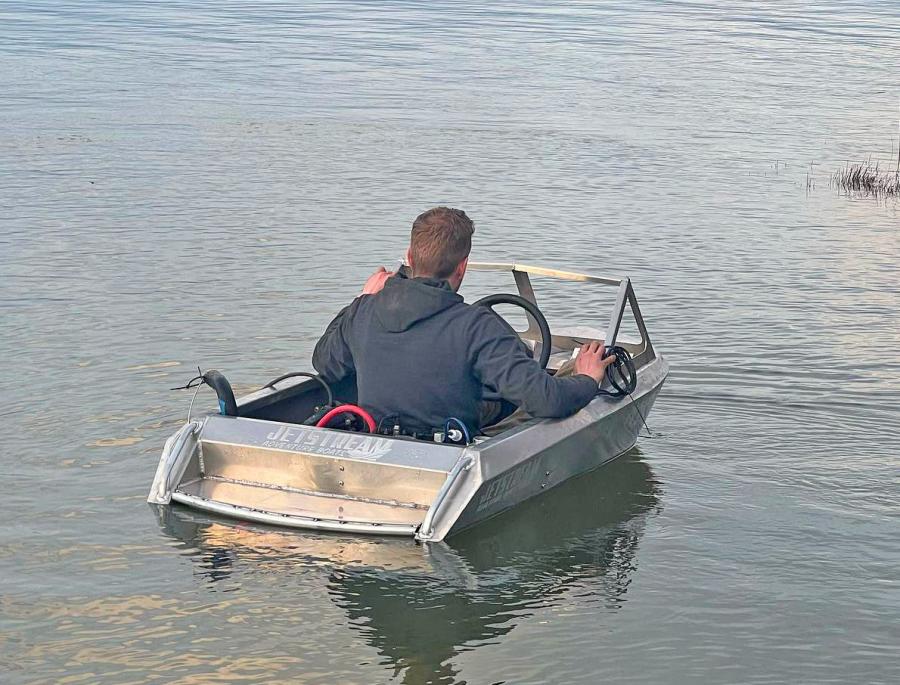 Credit: jetstreamboats
Another thing we love about this product is its micro seat that can keep you comfortable for short trips. Despite being a micro boat, it can still fit an average-sized adult.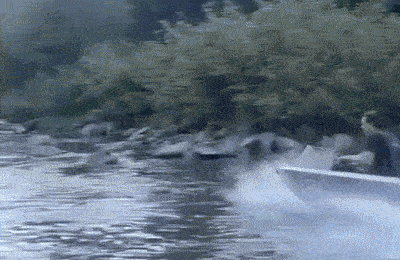 Credit: Sendit
If the default seat doesn't satisfy you, you can still choose to give it an upgrade. Being a kit boat, you have more than enough freedom to modify it to your liking.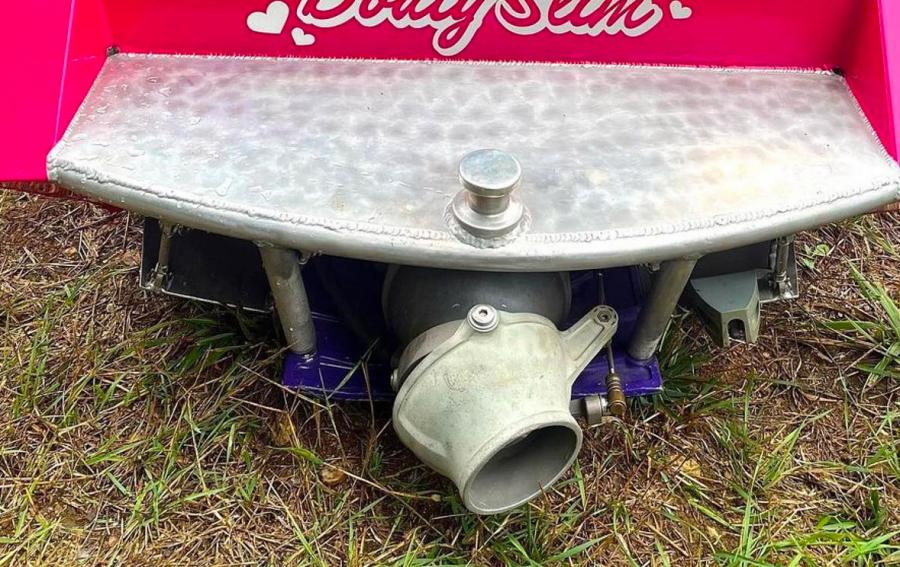 Credit: Grindhardplumbingco
The micro jet boat kit comes basically bare-bones, so you'll still need to add in everything to the boat to make it go, including the jet motor itself, the steering wheel, wiring, lighting, etc...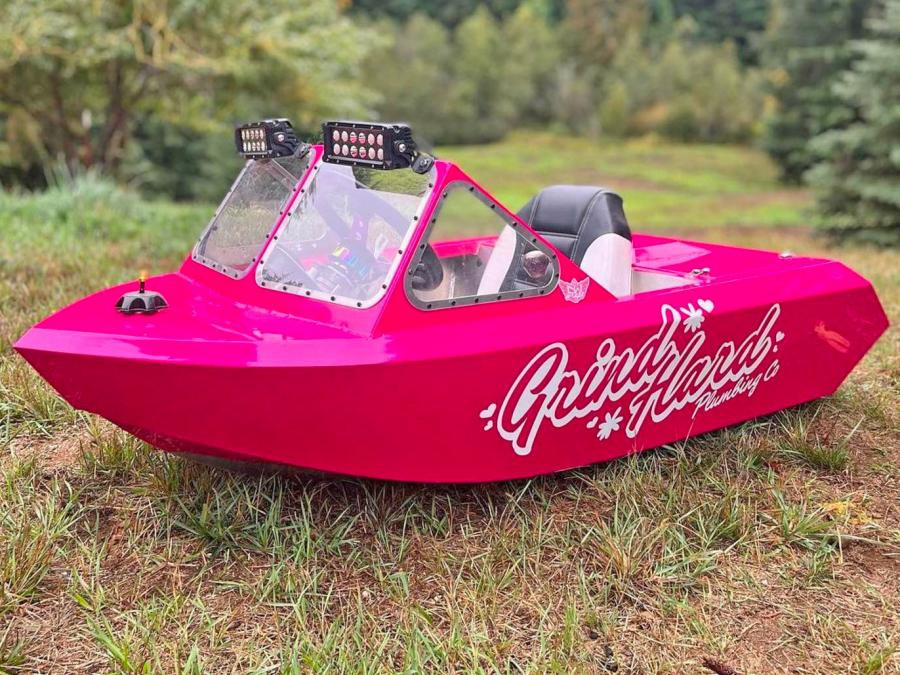 Credit: Grindhardplumbingco
This product is perfect for beginners because of its simple design and miniature size. What's more, it's also very easy to handle because it's light and compact. So if you're looking for something new to try or something you can practice your handyman skills on, this is a great option.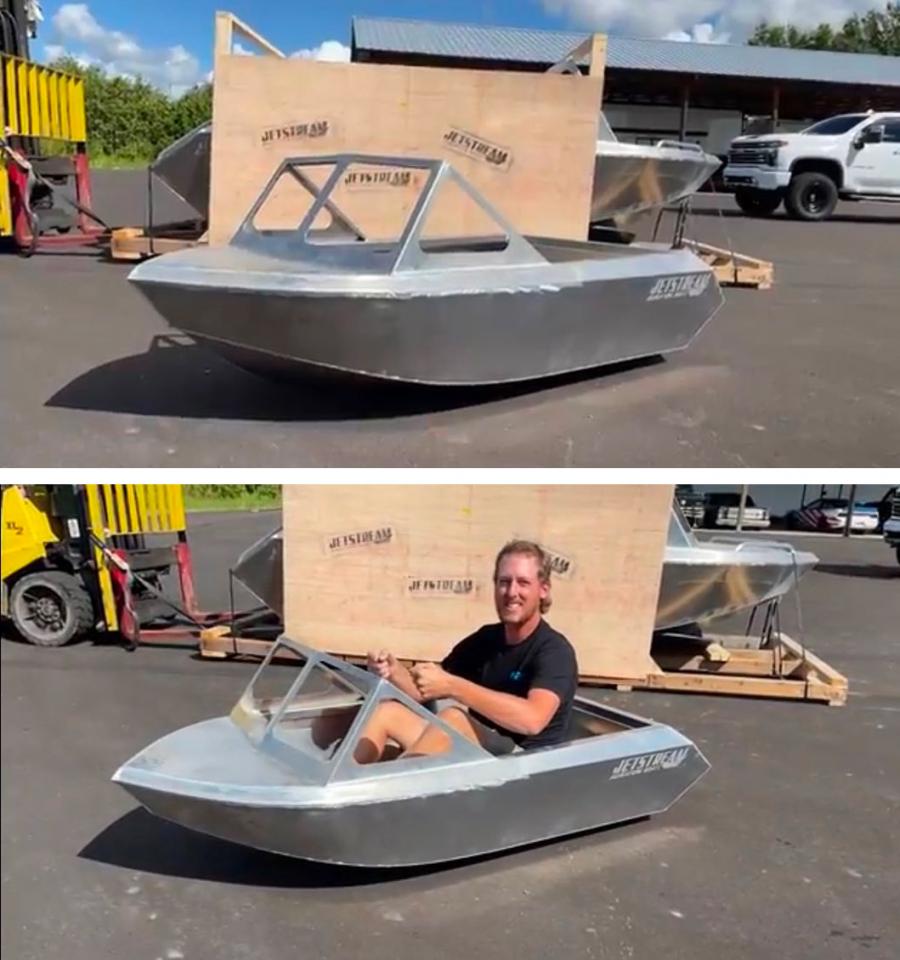 Credit: jetstreamboats
This kit by JetStream Adventure Boats is definitely an excellent grab. It's one of a kind, and it sure looks fun to build. Not only that, but it's also made with high-quality materials that can surely prolong its service life. Credit: jetstreamboats
You can snag the micro jet boat kit from their website for around $500 bucks! Though, this is just the bare-bones kit, and you'll need to add everything into the boat for it into function.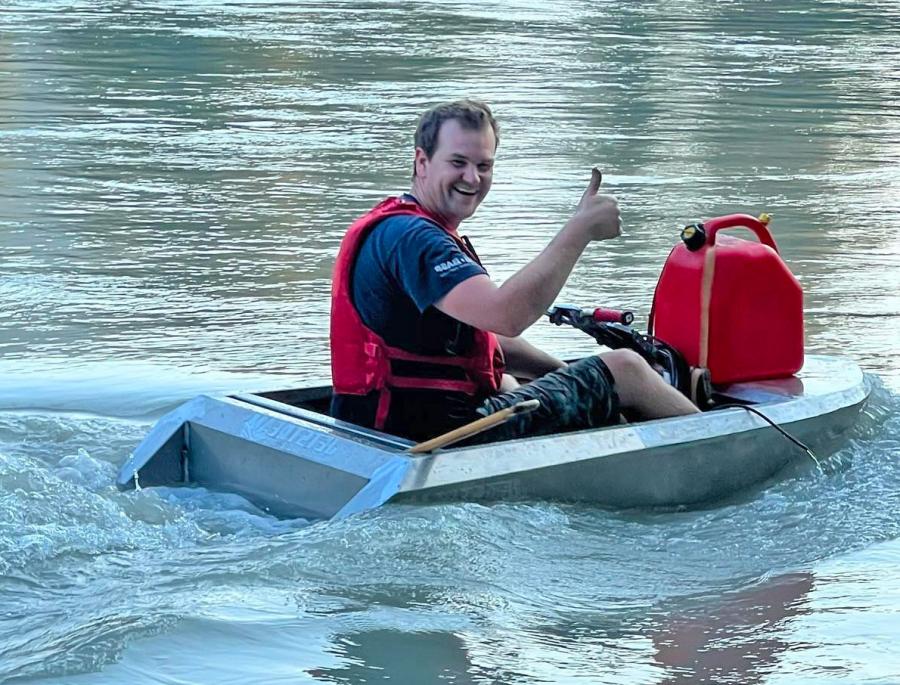 Credit: jetstreamboats
The tiny one person jet boat kit will likely cost you many thousands of dollars more on top of the kit!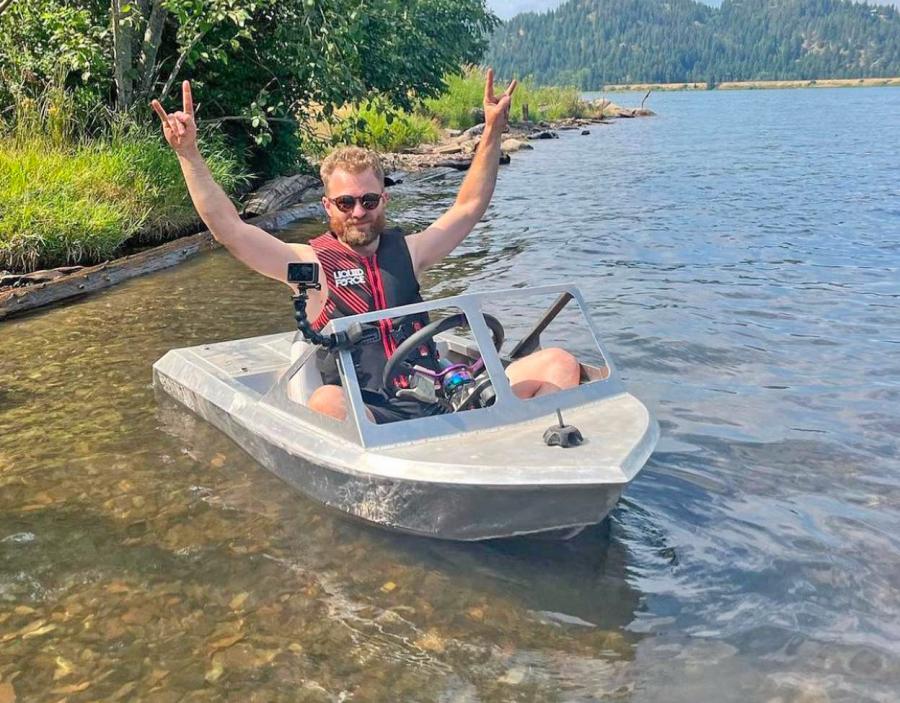 Credit: Grindhardplumbingco
Check out the tiny speed boat in action via the video below!
Subscribe To Our YouTube Channel