Tinda Finger: Automatic Tinder Swiping Robot
By Ryan on 09/18/2017 9:30 AM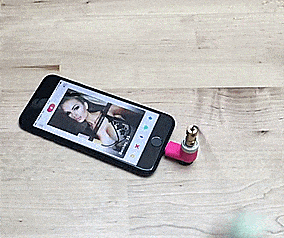 Man, swiping through Tinder profiles all day can make you tired, and could probably give you some sort of finger related nerve ailment too. But you can't stop swiping. We get it. That's okay, because we now have a handy robot for this job. They're taking all of the other jobs, so why not this one too? Tinda Finger is a must have accessory for mobile dating in the modern age.
Tinda Finger has one job. It just swipes right to each new person on the dating app Tinder. That's it. Again and again. This saves you time from doing it yourself, while also maximizing your chance of a potential date. Win win!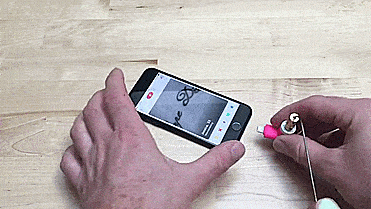 If you have a friend or loved one who is always on their phone, Tinda Finger makes the perfect gift for them. It is available with Lightning, Micro USB or USB-C connections. This holiday season, give them the finger!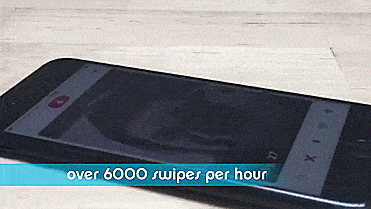 The Tinder finger robot will perform up to 6,000 swipes an hour, or SPH as we like to say in the industry, which is much faster than you can swipe with just your measly finger. It comes in pink or blue options, but the finger remains the same on both versions.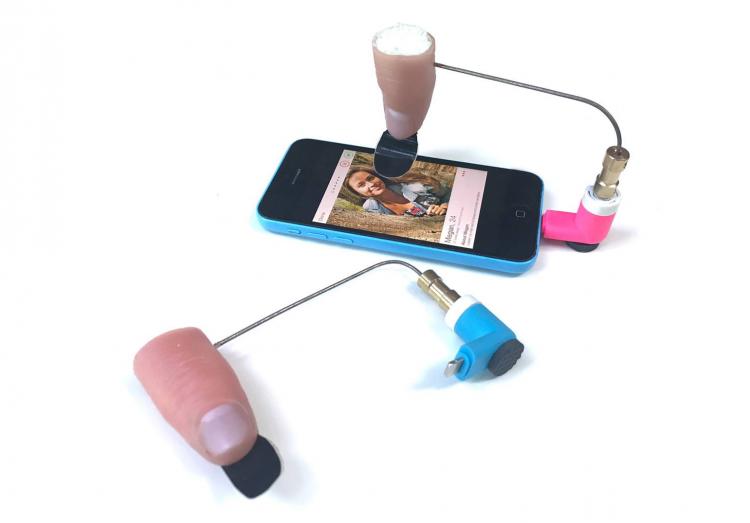 If the Tinda Finger doesn't get you a date, I just don't know what to tell you, you might be a lost cause!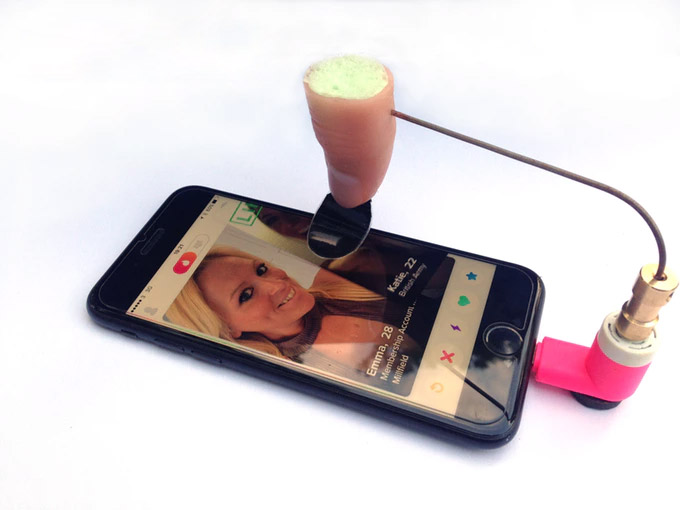 Check out Tinda Finger, the automatic Tinder swiping robot in action via the video below.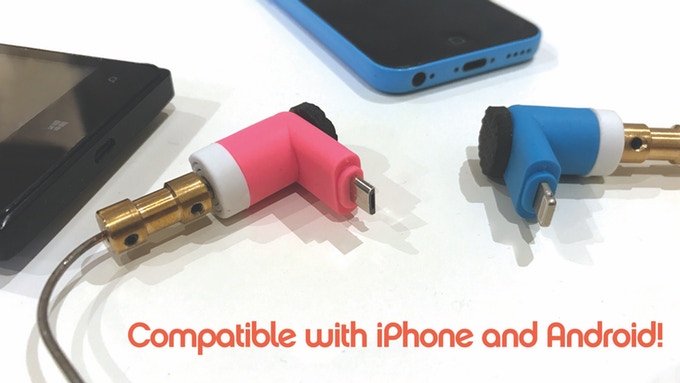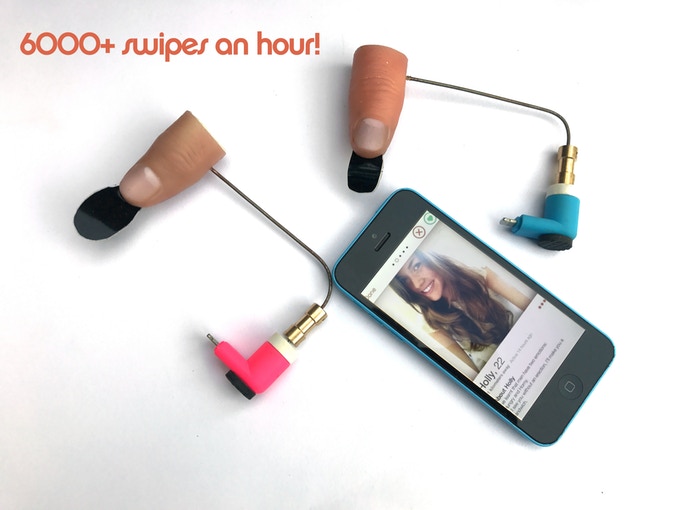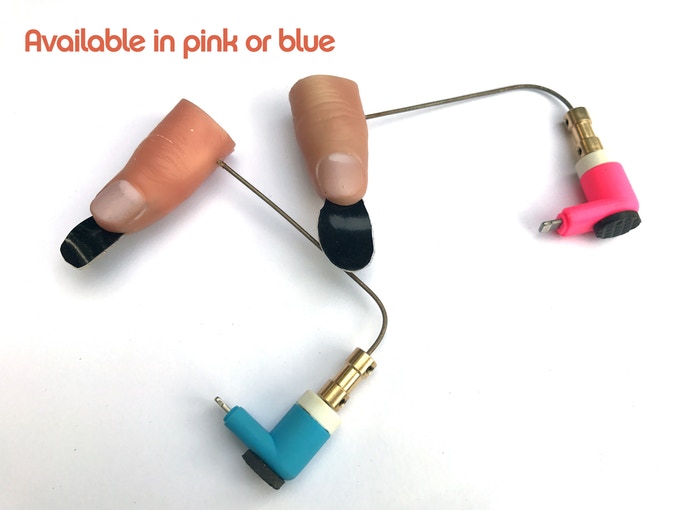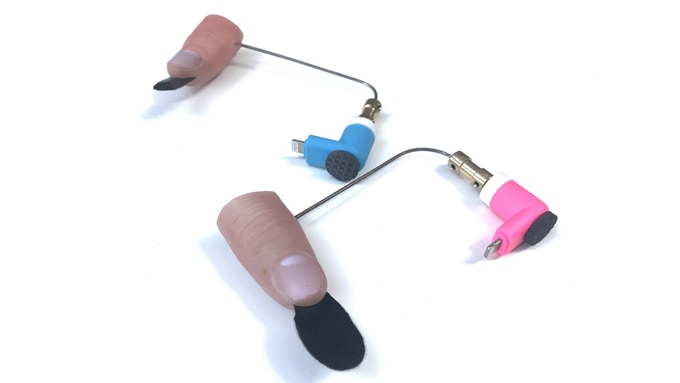 Subscribe To Our YouTube Channel